Ines Sainz and The 20 Sexiest Sports Reporters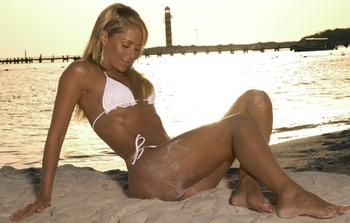 Ines Sainz is in the news and it's because of another recent newsmaker.
The New York Jets.
Sainz was at Jets practice to talk to quarterback Mark Sanchez, and the Jets began to goof around with her, running drills near her and catcalling her in a joking manner.
The incident has not settled well with some who say it sets back women in the workplace; Sainz, however, has brushed the incident off and said it was a joke. The NFL is currently conducting an investigation into the exchange.
Sainz is a very attractive woman, and there are plenty of attractive broadcasters, but is Sainz the hottest?
Here are the top 20 female sports broadcasters.
No. 20: Jill Arrington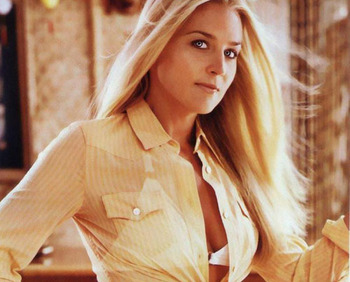 We're hitting the retro button out of the gate with Jill Arrington, who was a college football reporter for ESPN back in the day.
She was voted the sexiest sportscaster by Playboy in 2001. My, how times have changed.
No. 19: Charissa Thompson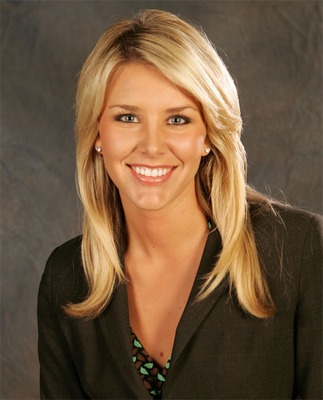 Charissa is a jack of all trades, which makes you a pretty hot commodity in broadcasting.
Thompson does hockey, soccer, football and other sports and you'll be seeing that cute smile all over your television, and no one will be complaining.
No. 18: Colleen Dominguez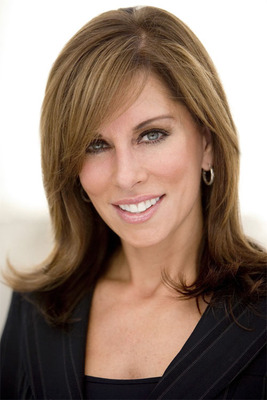 Colleen Dominguez is one of ESPN's many personalities that travel from site to site to report on events.
Dominguez has a bit of an exotic look about her and I'm not shocked that we've seen more and more of her in recent months.
No.17: Hazel Mae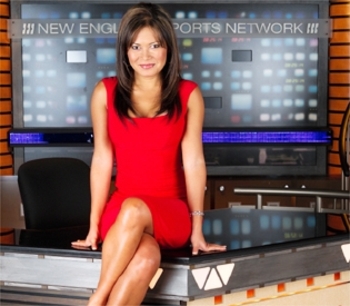 Hazel is a former NESN reporter and currently works for the MLB Network, and it's clear to see why she was a favorite among Red Sox fans.
I bet Terry Francona misses her interviews.
No. 16: Adriana Monsalve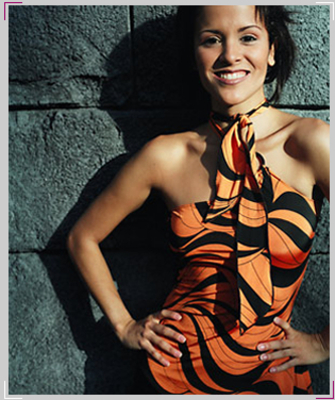 I've never watched ESPN Deportes but now that I've seen Adriana Monsalve.
I wish I have.
Monsalve is from Venezuela, and it's very impressive that she was able to work hard enough to make it from Venezuela all the way to the Worldwide Leader.
No. 15: Michelle Beadle
I had never heard of Michelle Beadle until she was on ESPN's Sportsnation, but I'm sure glad I have.
She's cute, she's funny and she knows her stuff. No complaints.
No. 14: Rachel Nichols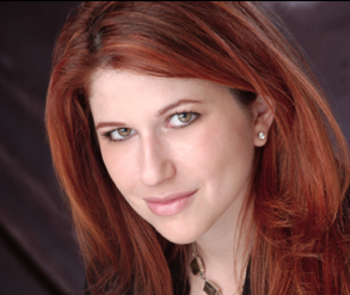 Now we have a broadcaster with some actual journalism experience. There's just something about a woman who has a background in print that's pretty appealing.
Maybe that's just the journalist in me speaking.
No. 13: Georgie Thompson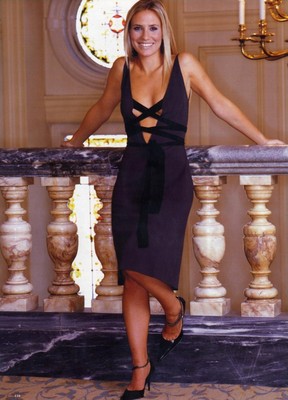 We're heading across the pond with this list and Georgie Thompson.
Thompson is a reporter for Sky Sports and I'm glad to see that TV producers across the pond have good taste in women.
No. 12: Sara Carbonero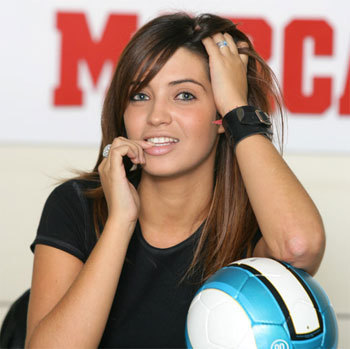 Carbonero is a Spanish TV personality and the girlfriend of soccer player Iker Casillas, who is a very lucky, lucky man.
Sara was named the sexiest sportscaster in the world in 2009 by FHM USA.
No. 11: Molly Qerim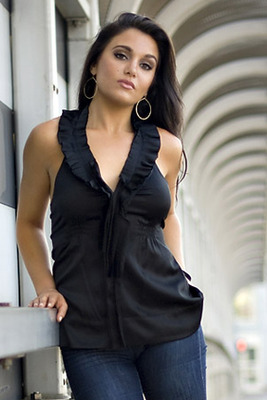 Querim is the co-host of Campus Connection on ESPNU, a network that isn't really watched, but watched nonetheless.
Somehow I have the feeling that she'd have a big connection with a lot of campuses out there.
No. 11: Molly Qerim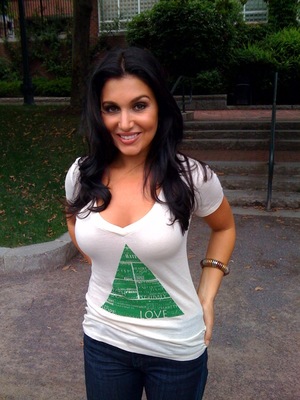 Querim also contributes to MMA Live, which runs online.
Everyone loves a girl who is a little scrappy. Including me.
No. 10: Carrie Milbank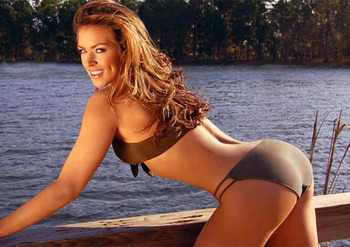 Tennis never was as interesting until Carrie Milbank came along and joined Tennis Week. I guess you really have to step things up when you're pitching something like tennis.
I know I'd watch...at least for a little. I mean, it is tennis after all.
No. 10: Carrie Milbank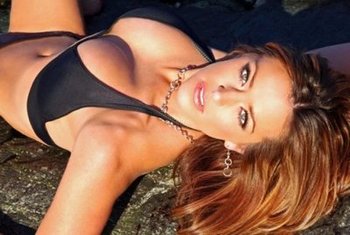 Milbank is also a former Texans cheerleader. I didn't know that cheerleader was an entry-level position in order to get into broadcasting.
I can't knock the hustle though.
No. 9: Heidi Watney
You can't say the Red Sox didn't do a heck of a job in replacing Hazel Mae.
Watney took over for Mae in 2008 after she left NESN and Red Sox fans have been in love since. I mean, wouldn't you be?
No. 9: Heidi Watney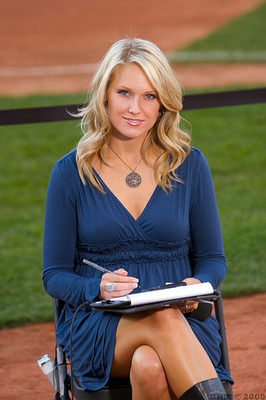 It doesn't hurt that Watney is a former Miss California contestant, either.
I'm pretty sure it's safe to say she was robbed.
No. 8: Ines Sainz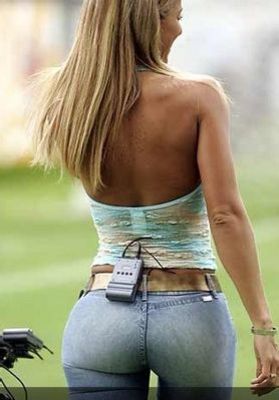 If anyone's watched Telemundo, you'll know that the women on those shows reveal a little more than those on American TV.
Now sports and that tradition are together with Ines Sainz who works for TV Azteca.
Ay carumba.
No. 8: Ines Sainz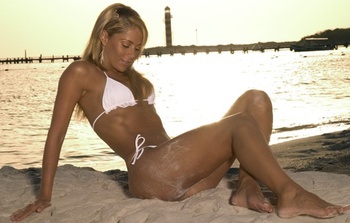 I can see why the Jets would be enamored with Ines. I mean, look at her.
But you have to keep it classier than that fellas.
I wouldn't expect any less from a Rex Ryan-coached team. Not exactly someone you'd describe as a gentleman.
No. 7: Lisa Guerrero
Another throwback with Lisa Guerrero. The former Monday Night Football sideline reporter helped make those broadcasts more entertaining.
Dennis Miller sure didn't.
No. 7: Lisa Guerrero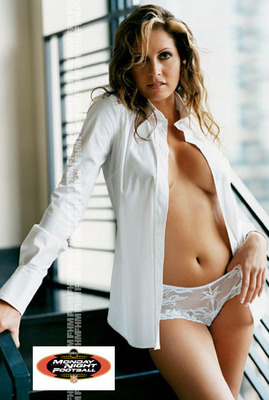 Guerrero is now a correspondent for Inside Edition and I'm sure I can speak for myself and all the other football fans out there that we wish Lisa was back on the sidelines.
I mean, she's better than Tony Siragusa.
No. 6: Leeann Tweeden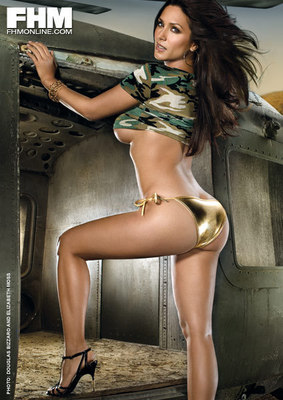 Tweeden used to be part of Fox Sports Net's Best Damn Sports Show Period from 2000-2007 before moving on.
I'm not sure how much Tweeden knows about sports, but I'm not sure it really matters, does it?
No. 6: Leeann Tweeden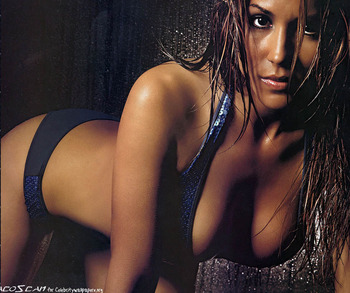 In recent months, Tweeden has appeared on Sean Hannity's show as part of the panel discussion.
And she was doing so well too. That's such a shame.
No. 5: Jenn Brown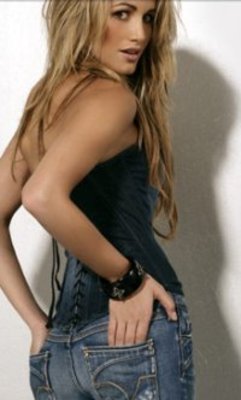 Jenn Brown is ESPN's Erin Andrews in training for those that haven't heard of her.
She's been working College Gameday's, the ESPY's and the X-Games. I get the feeling we'll be seeing a whole lot more of Jenn Brown.
Although no one can ever replace Erin.
No. 5: Jenn Brown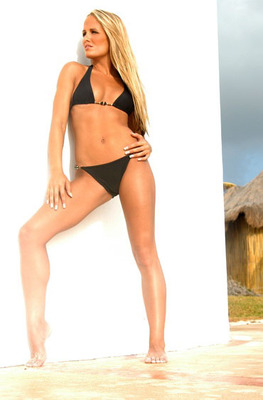 Brown is also a model for Under Armour, which seems like an odd pairing. In a way, however, it kind of makes sense.
Wouldn't you want to protect this house after seeing her?
No. 4: Erin Andrews
With Erin's new contract with ESPN comes more duties, like being a part of College Gameday.
I wonder what the ratings are for her slot on the show. I'd bet they're higher.
No. 4: Erin Andrews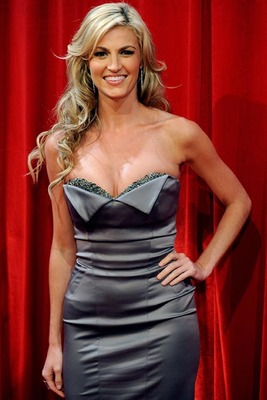 I know that not ranking her on the top of the list may be seen as blasphemy to some, but even though she's the first lady of attractive broadcasters, she just doesn't make the top of this list.
Don't get me wrong; I'm a big Erin Andrews fan, though.
No. 3: Ashley Russell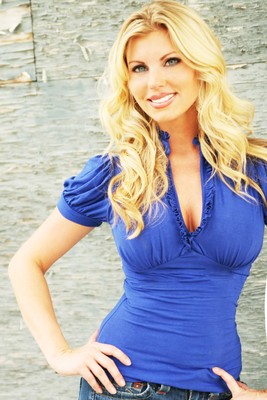 Russell is a former personality for Rivals.com and Yahoo, where she became an Internet star in sports circles.
Can you blame those guys? I mean, look at her.
No. 3: Ashley Russell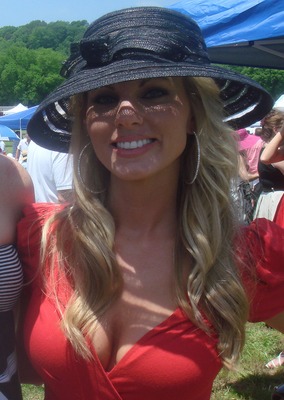 Russell is now a sideline reporter for a Big Ten Network, and if she dresses like that, some coaches might forget the score at halftime.
With her and Melanie Collins, the Big Ten Network is trying to step things up.
No. 2: Lisa Dergan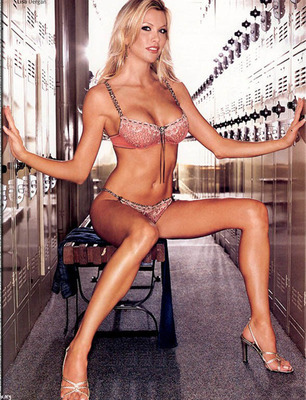 Lisa Dergan is a reporter for Fox Sports Net From the looks of things, I'm shocked she hasn't moved on to greener pastures by now.
I don't get Fox Sports Net on TV, but I wish I did now.
No. 2: Lisa Dergan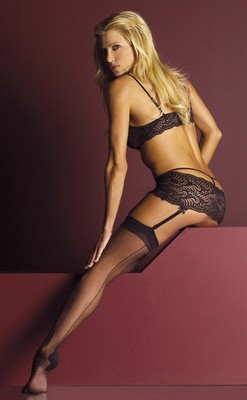 Dergan is also a former Playboy Playmate and the wife of baseball player Scott Podsednik.
If someone told me that Scott Podsednik would marry a Playboy Playmate, I'd still be laughing. I guess he proved us all wrong.
Lucky man.
No. 1: Melanie Collins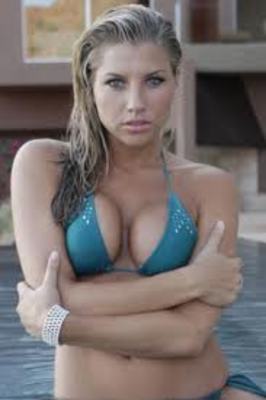 Collins is a former reporter for NBA TV and currently works for the Big Ten Network. She even broke the news of Tate Forcier transferring.
Her reporting is just one of her many assets.
No. 1: Melanie Collins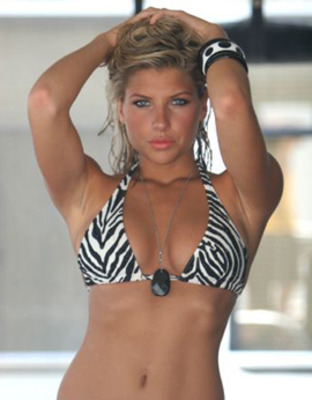 Collins is also a graduate of Penn State University. As a fellow Nittany Lion, all I can say is that she makes me Penn State proud.
Always good to see a fellow alum do well.
Keep Reading