MLB Managers Who Won't Be Around in 2011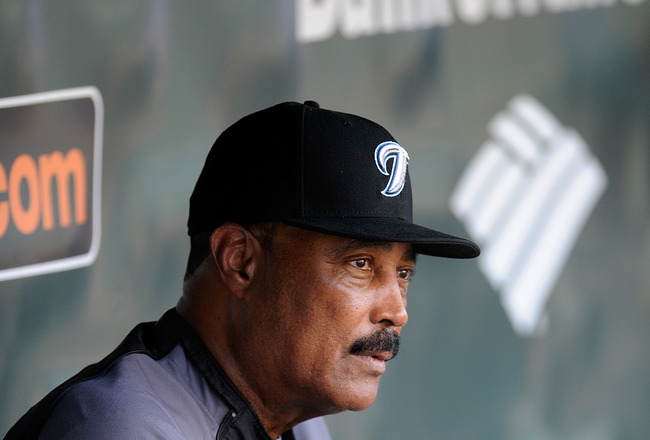 With the 2010 season ending in a month or so, we can look toward 2011 to speculate which mangers will not be returning to their respective clubs.
I warn you, this is speculation. Not fact.
Cito Gaston, Toronto Blue Jays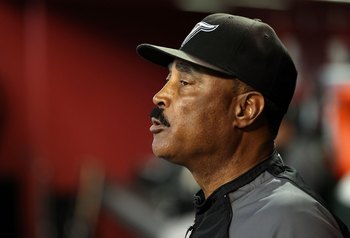 Cito Gaston's time in Major League Baseball is almost over and we all expect him to retire from baseball at season's end. His attempt to revive the Toronto Blue Jays did not go as planned, even though he did improve the ball club.
Gaston, at this point, accumulated a record of 197-190, and has never reached better than fourth in the AL East.
Farewell, Cito.
Mike Scioscia, Los Angeles Angels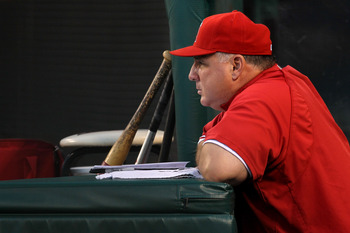 Next on the list is Mike Scioscia of the Los Angeles Angels. Scioscia's streak of AL West division titles is coming to an end and so is his campaign in the organization.
He hasn't revived the same tenacity he had in 2002 when the Angels won the World Series.
Scioscia is coming off a 2009 Manager of the Year award where we went 97-55 with the club.
You may say, "Yes, an under .500 record is a down year, but how long will it be before we see Scioscia gone?"
I say, not that long. Don't be shocked to see him fired this Winter.
Daren Brown, Seattle Mariners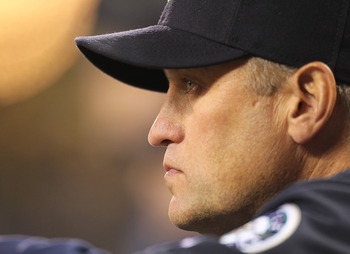 Daren Brown filled in for the fired Don Wakamatsu during the season and has shown moderate success by going 12-14.
But due to problems internally around the diamond, Daren Brown is not experienced enough to handle it. This is his first Major League stint and he may not be around for long. Brown is not fit to handle Chone Figgins or Milton Bradley drama yet.
Bobby Cox, Atlanta Braves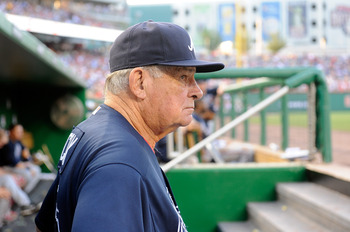 Sadly, Bobby Cox will not be around to see 2011. Cox is retiring at the end of the season.
Cox is one of the greatest managers of all-time. He has spent 29 seasons managing the Toronto Blue Jays and the Atlanta Braves. He has amassed close to 2,500 wins and has been ejected more times than you or I could count.
Cox is a sure-fire Hall of Fame candidate.
We will miss you, Bobby, and all your tantrums out on the diamond.
John Russell, Pittsburgh Pirates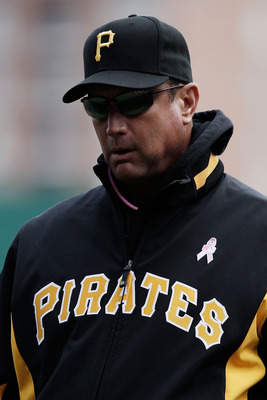 John Russell. What can we say about John Russell? How about... fail.
Russell was brought into the Pirates' organization to help the fledgling ball club. He started out in 2008 with a 67-95 record, which was worse than the previous year.
After that, it got even worse. Russell went from 67 wins to 62 in 2009 and has yet to reach 50 in 2010.
Bye, bye, John Russell.
In Conclusion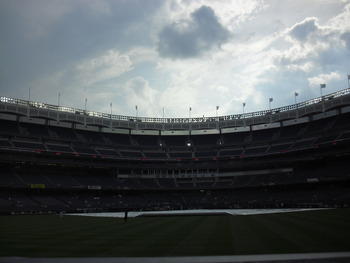 There are probably managers I missed, but these seem to be obvious choices to me. Don't be afraid to voice your opinion, even though I hate negativity.
Ryan Gaydos is the editor of The Baseball Blog. For more posts like this one, click here.
Keep Reading