Fantasy Football: Five Bold Predictions for 2010
Use your ← → (arrow) keys to browse more stories
Leon Halip/Getty Images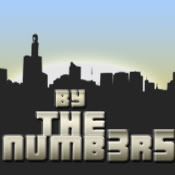 Few things in the sports world are as unpredictable as a fantasy football season.
Take last year for example: If I had told you before the season started that Aaron Rodgers would finish as the season's top quarterback and Andre Johnson as the top wide receiver ... well ... you probably would have believed me.
But what if I had told you that Brett Favre would finish third among quarterbacks? Or that Miles Austin would be the third-best fantasy wide receiver? Or Vernon Davis the top tight end?
You probably would have asked me to put my money where my mouth was.
Those things did happen, and things like them will happen again this year. Some players will break-out and steal the hearts of fantasy owners, while others will do nothing but disappoint and crush their fantasy owners' dreams of a fantasy championship.
No man can make those kind of bold forecasts with any realistic chance of accuracy, but that won't stop me from trying to nail five bold fantasy football predictions for the 2010 season:
1. Matthew Stafford will finish the season as a top-10 fantasy quarterback
Calvin Johnson. Nate Burleson. Jahvid Best. Tony Scheffler. Brandon Pettigrew.
Throw in a few other veterans, a young, strong-armed quarterback and an indoor stadium and you have a recipe for fantasy success at the quarterback position.
If all you have watched of Matthew Stafford's career to this point is the 2010 preseason, you would think he is coming off a 4,000-yard, 30-touchdown season. Dude looks like a beast.
Can he do it when it counts, you ask?
Maybe I am a little crazy, but I am starting to believe in the Detroit offense. It is risky business to put your fantasy eggs in the Lions' basket. If nothing else, however, Stafford passes the eye test -- he looks like a fantasy stud in the making. Avoid the sophomore slump that plagued Matt Ryan and Joe Flacco and Stafford could be one of this season's biggest fantasy breakthroughs.
2. LaDainian Tomlinson will score more touchdowns than Shonn Greene
If you watched any of the Jets' preseason games this summer, you might start to wonder which running back was the 25-year-old.
Sure, it is only preseason, but LaDainian Tomlinson looks like his old self again. When Tomlinson came to New York from San Diego this offseason, he looked old, battered and bruised. Now he looks fast, sharp, crisp, decisive and powerful again. Those, my friends, are the kind of characteristics that get running backs into the endzone.
And Tomlinson has plenty of experience doing that in his day.
Maybe I am drinking the LDT Kool-Aid again. But I have to wonder if the Jets plan on using Shonn Greene between the 20s and letting the savvy veteran, trustworthy with the rock in the redzone, punch in the scores. Especially with Mark Sanchez struggling so mightily in the preseason.
3. Pierre Garcon will lead the Colts in receiving

Fantasy owners may be drafting Reggie Wayne as a top-5 fantasy wide receiver this summer, but a better fantasy option may be on the Colts' roster.
Pierre Garcon, one of last season's breakthrough players, is poised to overtake Wayne as the team's leading receiver. Garcon (21-251-2) outplayed Wayne (16-164-1) during the playoffs last year and appears to have gained the confidence of quarterback Peyton Manning.
The one hindrance to Garcon's game is the amount of weapons in the Colts' passing attack. There are not enough footballs to go around when you consider all of the following names need to get a touch: Joseph Addai, Dallas Clark, Wayne, Garcon, Ausitn Collie, Donald Brown and Anthony Gonzalez.
Plenty of mouths to feed, but Garcon could be taking the biggest bites at the dinner table by the end of this fantasy season.
4. Maurice Jones-Drew will finish outside the top 10 among fantasy running backs
You know the old adage "Where there's smoke, there's fire"?
Maurice Jones-Drew's owners do.
It had been a quiet offseason for MJD, who set a career high in touches last season as the every-down back in Jacksonville. But the last few weeks of the preseason have been all but quiet for MJD.
First, MJD was held out of early preseason action. Then he was pulled from all football-related activities. Then there were rumors that Jones-Drew had some kind of surgery (later discredited by Jack Del Rio).
The evidence is mounting against Jones-Drew having another solid fantasy campaign. His body, though solid as a rock, may not be able to take the pounding that comes with being the only offensive weapon on an otherwise terrible football team.
5. Chris Johnson will break the NFL's single-season rushing record

Because we all need something ridiculous to root for this year.
Johnson has gone on the record as saying he plans to beat the record -- nay, crush it -- this season after rushing for 2,006 yards in 2009. Eric Dickerson currently holds the NFL's single-season rushing record with his 2,105-yard campaign in 1984.
A lot of players talk a big game, but few have delivered on promises like Johnson's. How much more fun would it make this NFL season if Johnson is keeping pace with Dickerson all the way to week 17?
Loads of fun, especially for Johnson's fantasy owners. Championship!