SEC Football: The Most Memorable Conference Losses Over Past 20 Years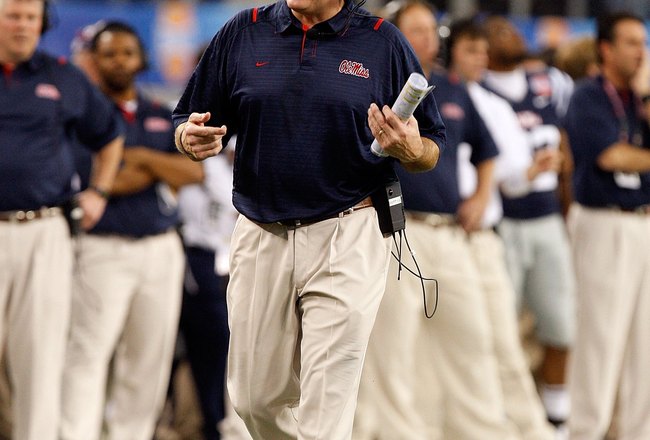 Ole Miss Head Coach Houston Nutt
Ronald Martinez/Getty Images
Ole Miss' loss Saturday to Division I-AA Jacksonville State, should not come as a surprise. There have been plenty of SEC teams who have had surprising losses to teams that were thought to be inferior; some were even within conference play. Here are just a small list of memorable losses of other SEC teams over the past few years that rank right at the top with the Rebels loss on Saturday.
Florida Loses to Ole Miss 2008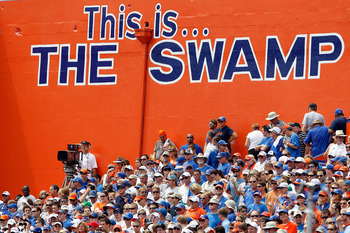 Ole Miss/Florida game 2008
Sam Greenwood/Getty Images
The Tim Tebow lead Florida Gators thought to have had an easy win over the Ole Miss Rebels, but the Rebels had other plans. Lead by quarterback Jevan Snead, the Rebels shocked the Gators in Gainesville with a 4th and one stop of the Heisman Trophy winner.
That win was HUGE for an Ole Miss program seeking national respect but it also launch the Gators to their second national championship in three years and one of the most memorable speeches ever in college football history.
Auburn Loses To Vanderbilt 2008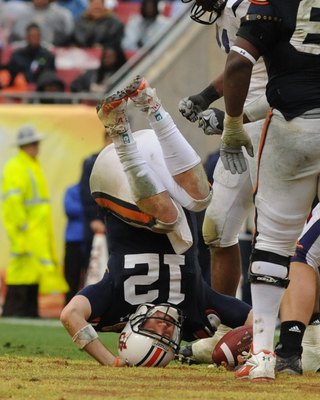 Former Auburn QB Chris Todd
Al Messerschmidt/Getty Images
The Tiger's loss to the Commodores was a shocker because Vandy rarely wins these type of games. Vandy is known to play team's tough but to actually pull out a victory like this, stunned the SEC.
Vandy would go on to have a winning record and go to a bowl game that season and the loss was the beginning of the end for not only the Tigers but their head coach Tommy Tuberville.
Mississippi State Loses to Maine 2004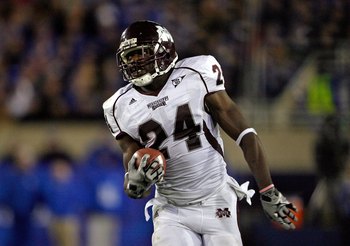 MSU Running Back Anthony Dixon
Andy Lyons/Getty Images
Ole Miss fans should take some comfort in knowing they aren't the first team in their state to lose to a Division I AA school. Mississippi State did the trick in 2004 when they lost to the Maine Black Bears 9-7.
The Bulldogs helped the Black Bears with their sloppy play turning the ball over three times in Maine territory. Maine not only got the victory, but $350k as well; not bad for a days work. State just got embarrassed.
Arkansas Loses to the Citadel 1992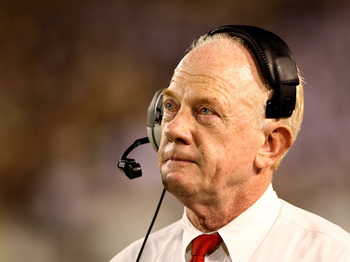 JSU Head Coach Jack Crowe
Mike Zarrilli/Getty Images
Long ago in a place called Fayetteville, Jack Crowe was the head coach of the Arkansas Razorbacks. One game into the 1992 season, Crowe lost to the Citadel, 10-3, and lost his job that same day.
Even with Crowe being fired, it didn't help the Hogs, they still finished that season with a 3-7-1 record so maybe it wasn't Crowe after all. I think we found out Saturday, that Crowe can still coach.
LSU loses to UAB 2000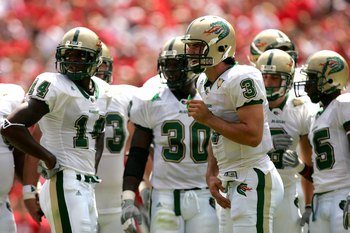 Streeter Lecka/Getty Images
As great as a head coach Nick Saban is, he has had his share of embarrassing loses and this was one of them. UAB, whom have never had that much success since turning Division I, probably had their biggest victory ever when they came into Baton Rouge and defeated the Tigers 13-10.
Both the Tigers and the Blazers went on to have winning seasons that year, but this wasn't Saban's most embarrassing loss as a head coach, that would come at Alabama.
Alabama Loses to Louisiana-Monroe 2007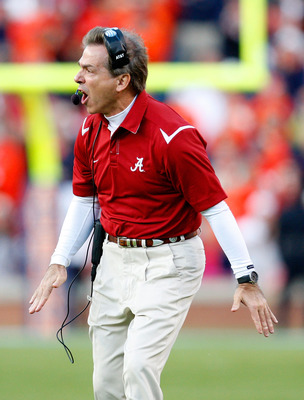 Alabama Head Coach Nick Saban
Kevin C. Cox/Getty Images
Turnovers were the name of the game for Alabama. It was quite obvious that that the Tide didn't take the Warhawks seriously and it showed.
The Tide had several opportunities to at least tie the game and send it to overtime, but a turnover at the end of the game spelled probably the most embarrassing losses in Alabama football history and in Nick Saban's career.
Want to read more of Stacey's take on the world of college football? You can find her at College Football Confidential
http://collegefootballconfidential.wordpress.com/
Keep Reading