Elin Nordegren Dancing WIth the Stars: 10 Reasons Why It Must Happen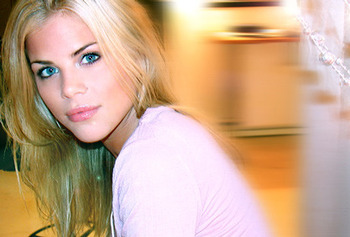 The new cast of Dancing With The Stars came out recently—without Elin Nordegren as a cast member.
I am shocked that someone wasn't fired.
The cast is terrible; very few people you want to root for, and even less people that you want to see fall. Just a bunch of folks who make you want to shrug.
If Kurt Warner bores you, you can't cheer against him. He is really close with God. And no one wants to get the big guy mad.
Rick Fox is just old enough that if you hated him as a Laker you have to have gotten over it by now. Do you want him to win? Of course not, but will it bug you like it might have a decade ago?
No.
This is where Elin Nordegren would have saved the whole thing.
And I'll tell you why...
10. The Formula Is Broken
We see the same thing every season on DWTS. Absolutely no surprises.
What's worse? They barely deliver on eye candy, which usually brings guys to the show.
9. Audrina Patridge?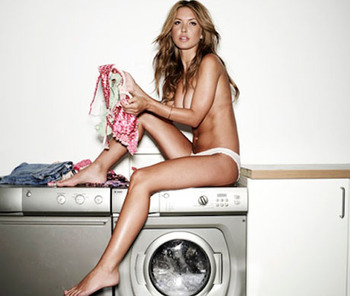 Yeah, she's cute. But if you have heard her speak on any of those fake reality soap operas, you know she can't carry a show.
No offense, Audrina.
8. Comic Relief?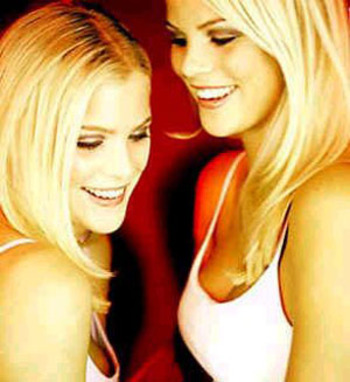 This is where they go with someone who they think will be the court jester or class clown.
One year it was Kenny Mayne, then Niecy Nash, this time it's Margaret Cho.
The problem is, none of these people make us laugh and we don't want to see them dance.
I bet Elin can be funny. She makes her sister laugh (or is her sister making her laugh? Either way, we don't care).
Now that's comic relief.
7. Michael Bolton?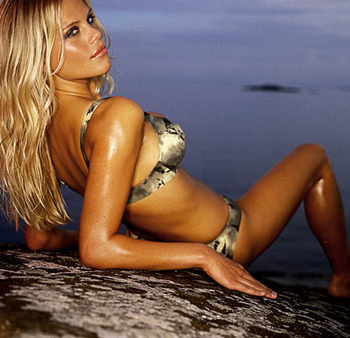 For years the guy was known for cheesy ballads and his long flowing locks.
And then he cut his hair and people stopped caring.
It's all in the hair, Michael.
Speaking of hair...
6. Mike Sorrentino?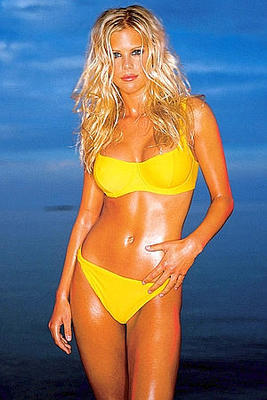 Who?
This guy must have compromising pictures on every major power broker in Hollywood.
His whole shtick is lifting up his shirt and showing off his abs, aka "the Situation."
Nobody wants to see that after a hard day's work, when they are crashing on the couch with a cold one.
That is not a situation.
This is a situation.
5. You Want Drama? Controversy?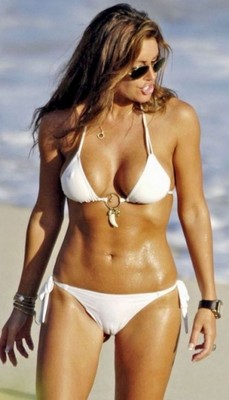 This is where they get somebody controversial and hope that they are bitchy and start problems.
Shannen Doherty, that Kate lady with all those kids and the douchey (ex?) husband...
This time it's Sarah Palin's kid.
Wrong, wrong, wrong.
You want drama? Cast Elin then bring this young lady on.
Rachel Uchitel. Now that's drama.
4. Feel Good Story?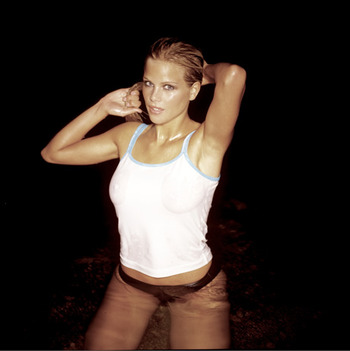 This is when they usually go with the older person who can't win because the activities are too strenuous.
But you cheer for them for getting out there and not breaking a hip (I don't make the formula, people!).
Astronaut Buzz Aldrin one time, this time Florence Henderson.
I have a feel good story for you...
How about Elin trying to make it in this cold world alone, without a husband?
And with two kids. And with no real working skills. She was a nanny!
How about you tell me about that?
I need a moment...
3. Fading Beauty, Still Holding On?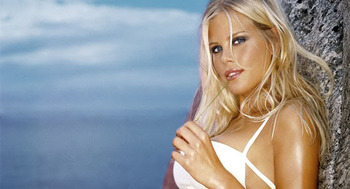 They filled this spot one time with Pamela Anderson. Now I guess, it's Jennifer Grey (if there is any proof that the woman in those pictures is Jennifer Grey).
This is a slight stretch, but she can fit under this category, if you consider how stress can make you feel old.
121 mistresses is a lot of stress.
2. Family Friendly?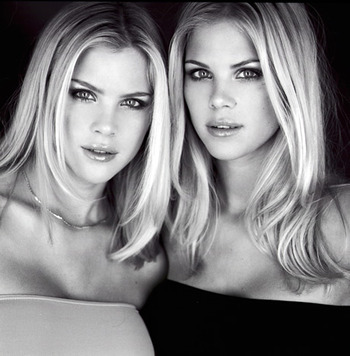 Then there is the spot filled with the family friendly star. Someone from a kid's show, or this time some dude named Kyle Massey from the Disney channel.
I guess.
But here's the type of family I want to be friendly with (come on, you knew I was going there).
1. American Hero?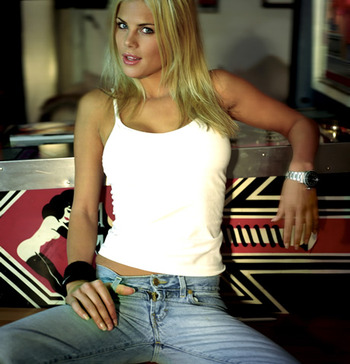 This is usually an Olympic star or someone who has done something I can't do.
This time they went with Kurt Warner.
I like Kurt. You have to like Kurt, it's in his contract.
But this is my American Hero. Yeah, I know she's not American.
But you try to live on $100 million with two kids—in this recession.
DWTS blew it, big time.
But there's always next season.
Yeah, it's coming back.
Keep Reading