Ranking the mascots of the PAC-10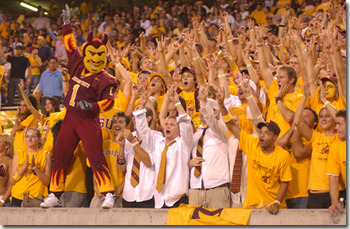 The PAC-10 has some of the most unique mascots in the country. This list is a ranking of their originality and appeal according to my opinion.
Honorable Mention Utah's Swoop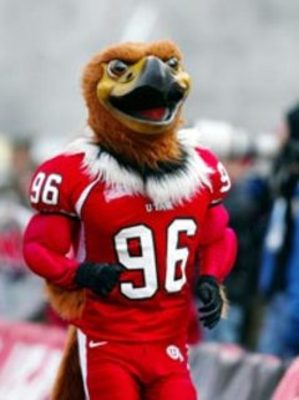 A Red-Tailed Hawk? It's Utah Ute's right? They couldn't come up with something better? Look up Florida State for inspiration.
Honorable Mention Colorado's Ralphie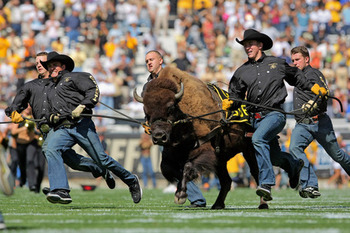 Colorado has been suffering through some really bad football lately good thing they have one of the best mascots in the country with Ralphie the buffalo
#10 Cal's Oski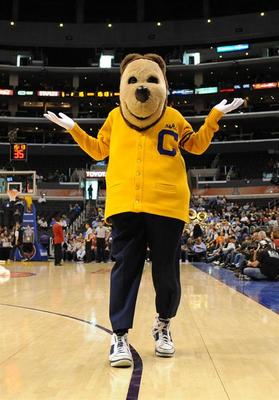 Wow. This is what I call a pedobear. This mascot just looks like a guy that would end up on that show "To Catch a Predator"
#9 Washington State's Butch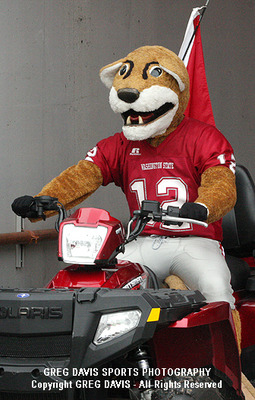 A badly made cougar suit with a uniform on. How original.
#7 Stanford's "Tree"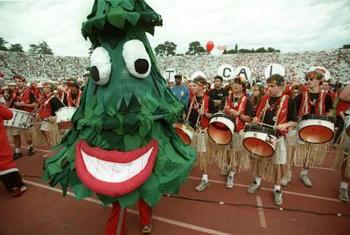 Stanford came up with the "Tree" so they could have a mascot that was less offensive. I'm not sure if they succeeded.
#8 Oregon State's Benny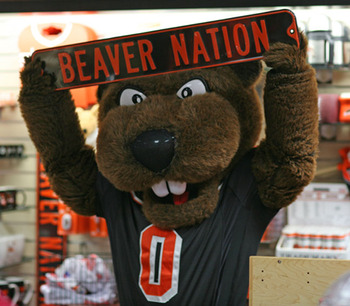 The fact that Benny holds a resemblance to the gopher in Caddy Shack may be his saving grace.
#6 UCLA's Bruin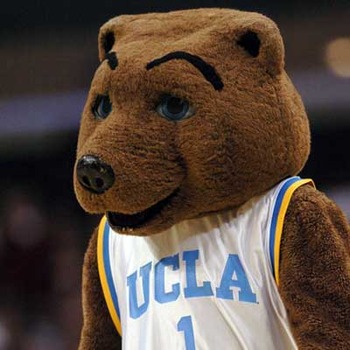 Not much originality but it's a bear. What can they do?
#5 Arizona's Wilbur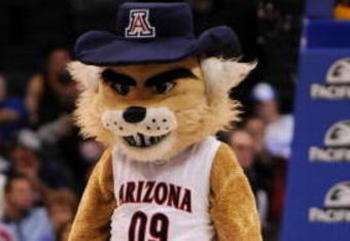 With Arizona there are a total of 27 colleges with a wildcat as their mascot. At least Arizona gave it a western feel with the cowboy hat.
#4 Oregon's "The Duck"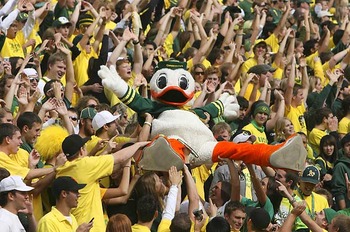 This is when the list reaches the very top of the conferences mascots.
It's Donald Duck in Oregon gear. How cool it that!
#3 Washington's Dubs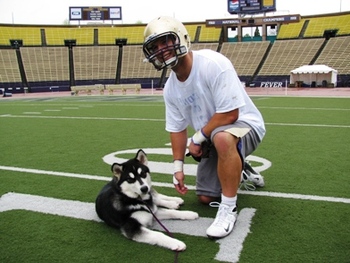 Dubs is awesome and live mascots always get major points but there are at least 6 other colleges with huskies as their mascot and Dubs needs to be used more prominently than UW is using him now.
#2 Arizona State's Sparky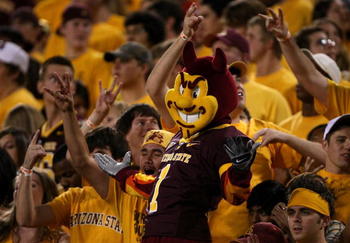 One of the most original mascots in all of college football. He was created by the Walt Disney Company for ASU. He even has been known to get on the Catholic's church bad side cause get this... he is a "Devil".
#1 USC's Traveler with his sidekick Trojan solider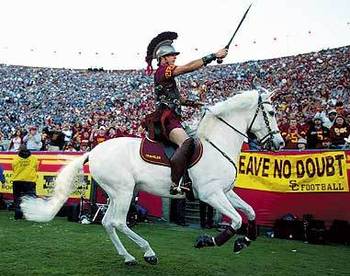 Traveler is just awesome to watch ride around the field at USC games and for that he gets #1 on this list.
Keep Reading

USC Football: Like this team?