Ranking the helmets of the SEC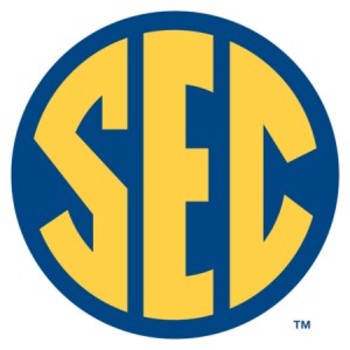 SEC helmets are recongized around the country as representing a great conference. This is my personal ranking of the beauty and fierceness of the helmets.
#12 Mississippi State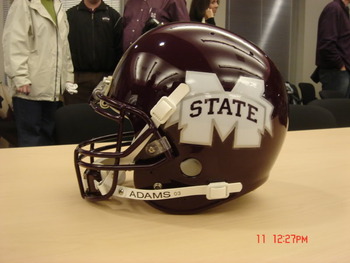 Sorry but nothing about this helmet is impressive. A bland color and a generic M land this helmet in last place.
#11 Georgia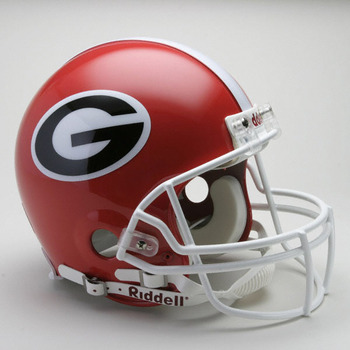 This helmet is a rip off of the Green Bay Packers. That's all that needs to be said.
#10 Tennessee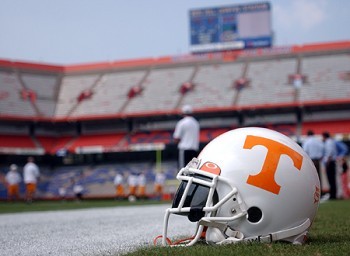 The white helmet with the Tennessee "T" doesn't do anything for me. I guess it might look better if they actually won some games.
#9 Alabama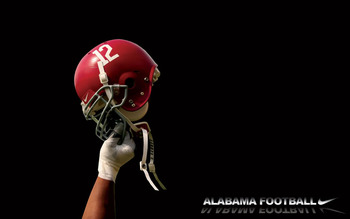 Some might say this helmet is classic and unchanging. I say it's boring.
#8 Arkansas
The hog is cool. But take the hog off and replace it by a number and you basically have the Alabama helmet.
#7 Auburn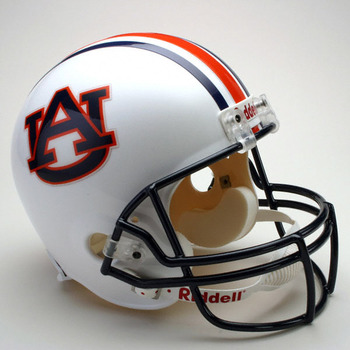 Auburn's helmet is not bad....but there is nothing that stands out about it.
#6 South Carolina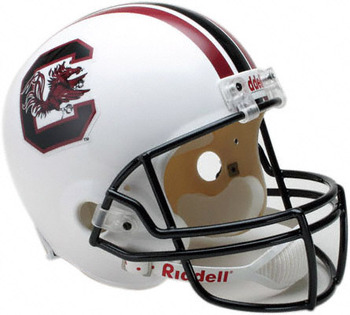 The Gamecock's helmet at first glance looks a lot like Auburn's but the fighting chicken on the side moves it up on the list. Now if they could only keep a helmet design for more than a few years.
#5 Kentucky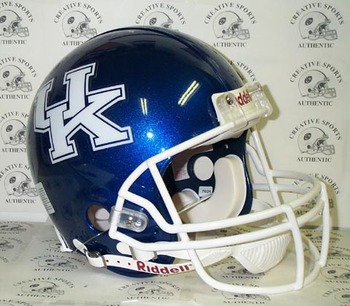 The blue and white works for Kentucky. Although it doesn't look like it fits in with the rest of the SEC.
#4 Ole Miss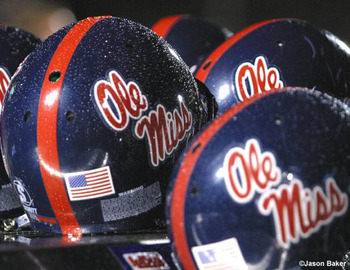 This is when the list goes into the upper echelon.The darkest of the helmets in the SEC the rebel have a very clean look with the script "Ole Miss" on the side. A very underrated helmet.
#3 LSU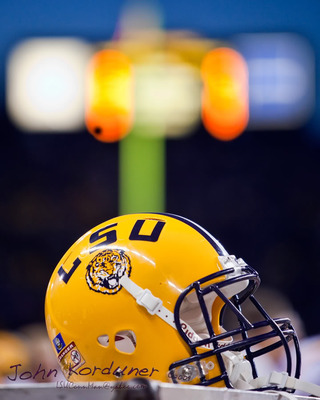 LSU's helmets work well and they fit in perfectly with the uniforms and stadium.
#2 Vanderbilt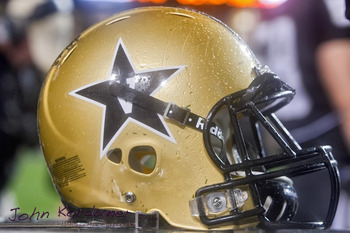 One of the most original helmets in the SEC, Vanderbilt has a definate winner in their gold helmets with the "V" in the star. Yes they don't win a lot but their is no doubt the helmet is a winner.
#1 Florida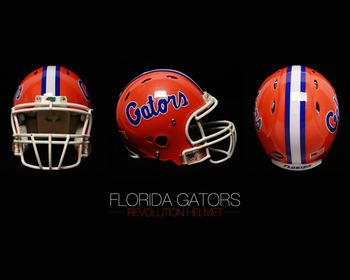 One of the most recognizable helmets in the country- Florida gets the #1 spot on this list. Maybe it's because of all the recent W's but this helmet is definitely the best in the SEC.
Keep Reading

Tennessee Volunteers Football: Like this team?