Charles Barkley & the Top 10 Biggest Smack Talk Fails in Sports History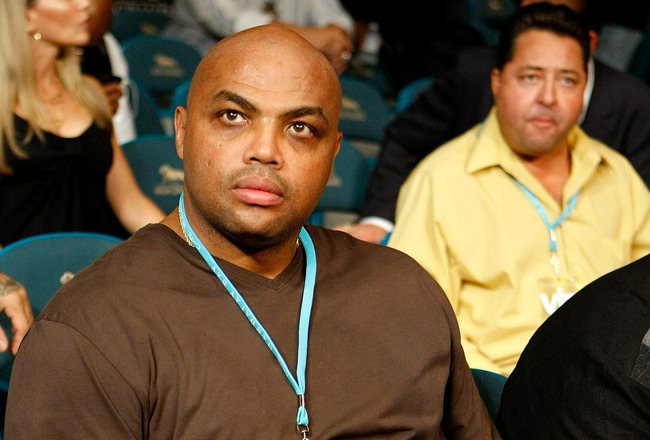 Ethan Miller/Getty Images
Every athlete on Earth does it.
There's no escaping it.
It's about as omnipresent in the sporting world as a ball.
We're talking about smack talk.
Who doesn't love when two athletes jaw at each other so much, they start throwing bows?
Or when someone goes Joe Namath and guarantees a Super Bowl victory with no regard for the other team?
It's priceless.
The man or woman who invented trash talk is a patron saint. Without it, we'd be stuck watching the Tim Duncans of the world bore us to death with fundamentals and respect.
Yawn.
More importantly, without smack, fans wouldn't get to witness its failures. No moment is funnier than when an athlete tries to puff out their chest and intimidate, only to get his or her butt whipped.
But who are the kings of this "art?" Who takes smack talk failures to the next level?
Follow me on Twitter and read more at L.A. Sports Examiner.
10. Charles Barkley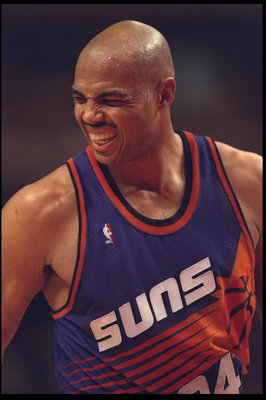 Jonathan Daniel/Getty Images
When players were drafted into the NBA in the late 80s and 90s, commissioner David Stern should tell them all one thing upon coming onto the stage:
"Don't mess with Michael Jordan."
For some reason, Sir Charles never got the message.
In 1993, Jordan led his two-time defending Chicago Bulls back to the NBA Finals to take on Barkley's Suns. In anticipation for the matchups, Chuck didn't seem intimidated.
"God wants us to win the championship. I told Michael Jordan the other day that it was destiny for us to win."
Trash talking the best and most competitive player ever is never a good idea. Even if you are a jokester like the Round Mound of Rebound, never do it. It led to a 4-2 Bulls series win, and sending Barkley home bling-less.
That's just "turribul."
9. Alain Bernard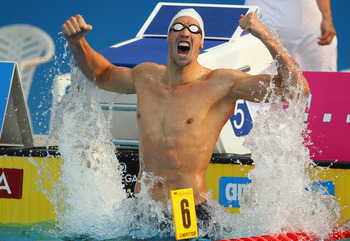 Clive Rose/Getty Images
Many people don't have much respect for France in this country for reasons that are completely ridiculous.
However, when their swimmers started insulting golden boy Michael Phelps, it's on like Donkey Kong.
The Americas saw the 4x100-meter relay as the most difficult challenge for Phelps' goal of eight golds. France's anchor Alain Bernard, however, didn't see it as much of a challenge.
"The Americans? We will crush them. It's what we came here for."
Well, could have had me fooled.
France had a great shot from the beginning to defeat Uncle Sam, but, ironically, when it came down to the anchors, Bernard choked his half a body length lead over Jason Lezak, giving the U.S.A. the gold.
But hey, at least he crushed everyone else.
8. Greivis Vasquez
Doug Benc/Getty Images
Greivis Vasquez is notorious for running his mouth and had the talent to back it up. While he was a Terrapin, he developed into one of the most prolific scorers in the ACC.
During that development, he made himself look like a damn fool.
In 2009, Vasquez was asked about upcoming opponent Memphis' strength of schedule. After vacillating back and forth on the topic, Vasquez said something that certainly became motivational material for the Tigers.
"[Memphis] would have a losing record in the [ACC] – probably win all their games outside the league, losing record in the league. The ACC is too tough. You can't just win games night in and night out because you're so athletic."
Terrapin fans, welcome to embarrassment. Not only did Vasquez lead Maryland to a wondrous 7-9 ACC record that season, but he also watched his squad get absolutely murdered by the Tigers 89-70 in the tourney.
Good call, chief.
7. Frank Mir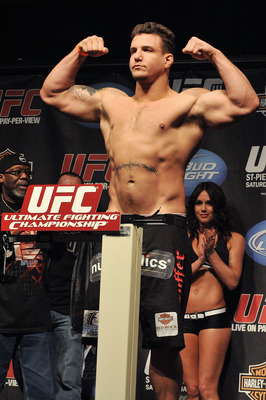 Jon Kopaloff/Getty Images
Listen, it's great the Frank Mir can be a body double for Mike "The Situation" Sorrentino of the Jersey Shore. Congrats to him.
Next time, maybe you should take a page out of Sorrentino's book and stick to the club instead of the Octagon.
Mir and Brock Lesnar were the main ticket for UFC 100 and fans were amped to see an amazing fight. Mir had defeated Lesnar once before, so naturally, he figured it was a good idea to brag about how he'd do it again.
"If we fight 100 times, would I win 99 percent of them? Yeah."
Well, this must have been the one time Mir didn't account for. And this was one hell of a one time. Lesnar pounded Mir's face until the moon was the only thing with more craters.
6. Mike Tyson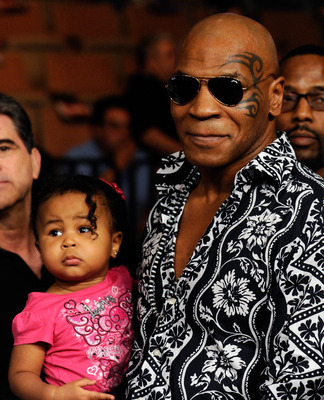 Ethan Miller/Getty Images
Mike Tyson has now become a parody of his once great self. He used to be one of the best boxers of all-time, as well as one of the best trash talkers.
When I say "best," I actually mean "most outrageous."
Tyson went into his fight with Lennox Lewis in 2002 with his same insane demeanor. Boxing aficionados saw no problem with his general jawing, until this little ditty.
"My style is impetuous. My defense is impregnable and I'm just ferocious. I want your heart. I want to eat his children. Praise be to Allah!"
Lewis proceeded to "pregnate" his defense with a KO in the 8th round, so this ridiculous threat-promise hybrid never came to fruition. But it brings up two thoughts.
He must be behind on his word-of-the-day calendar.
He must have completely bare pantry.
5. Rick Dutrow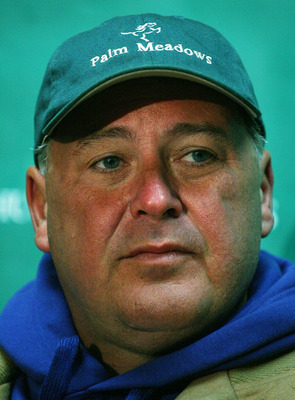 Andy Lyons/Getty Images
Yes, Rick Dutrow has done an impressive job in the past raising horses. There's no denying his skill and history with thoroughbreds.
His history of smack talk is a different story.
Dutrow was the owner of Big Brown, the horse that won both the 2008 Kentucky Derby and Preakness Stakes. Many thought Big Brown would take down the first Triple Crown since Affirmed in 1978.
His owner was one of those people. He called it "a foregone conclusion" that Brown would win the Belmont Stakes.
Then everything fell apart. The horse developed a crack in its hoof, which Dutrow ignored and called "just a little hiccup." Big Brown entered the Belmont as a 3-10 favorite, and became the only Triple Crown hopeful ever to finish dead last.
Big Brown probably didn't care. He got to stud it up with the ladies in retirement.
Sadly, Dutrow probably wasn't so lucky.
4. Paul Pierce and Glen Davis
Lisa Blumenfeld/Getty Images
This trash talk is a little personal to me, so I will attempt to keep my bias out of it.
Ahh, screw it. This guarantee was downright dumb.
The Boston Celtics and Los Angeles Lakers were tied at one game apiece in the 2010 NBA Finals. With the series heading back to Beantown, these two C's thought they had sealed the deal.
Paul Pierce: "We ain't coming back to L.A."
Glen Davis: "We'll come to play, we'll compete, and we'll be there at the end holding the trophy."
Clearly neither of them know that only two teams have ever won all three at home in the 2-3-2 format of the Finals. But hey, screw history, right?
Wrong. The Lakers took Game 3, making a trip back to L.A. guaranteed. Then the Lakers won the series in seven.
But at least we got to see a Big Baby drool. Maybe he cried on the way home from Los Angeles.
3. Anthony Smith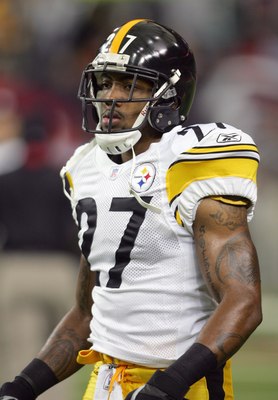 Doug Pensinger/Getty Images
Athletes all want to be known for something great. An amazing career, an excellent championship run, or maybe even just a game-winning play.
Unfortunately for Anthony Smith, that will never be the case.
His Pittsburgh Steelers were taking on the 12-0 New England Patriots in 2007, and Smith just wanted his name out there. So why not guarantee a win, that normally makes the front page, right?
"We're gonna win. Yeah, I can guarantee a win."
Well, if getting spanked by 21 points is a win, then I need a new dictionary. The Patriots went on to the Super Bowl, while the Steelers got bounced by the juggernaut that is the Jacksonville Jaguars.
Oh, and Tom Brady burned Smith multiple times, which was definitely not a coincidence.
2. Joe Glenn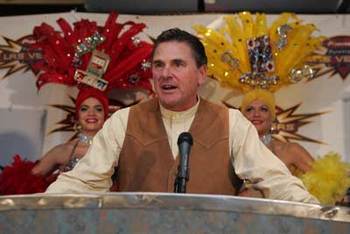 It's one thing to coach a school that has no significant mark in college football and try to upset a strong program.
It's another to try to call it. On the road. Against one of the best home teams of this decade.
In 2007, Joe Glenn started the Cowboys season off just swell. With four games left, Wyoming was 5-3, needing only win to be bowl eligible. Glenn decided that the win shouldn't be against just anyone.
At a student luncheon on campus, he guaranteed that his Cowboys could go into Salt Lake City and take down the Utah Utes, a team that had just dominated them in the past.
Guess what happened? The Utes made the Cowgirls into their brides with a 50-0 pants-down spanking. Sometimes this is referred to as domestic violence, but in the football world, Glenn got what he deserved.
Of course, to show his level of class, Glenn flipped the bird at Utah coach Kyle Whittingham.
If you can't beat 'em, just act like you're 11.
1. Matt Hasslebeck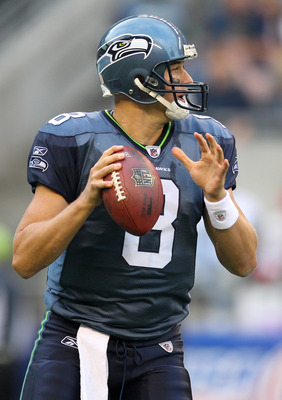 Otto Greule Jr/Getty Images
Matt Hasselbeck has been loyal to the Seattle Seahawks franchise for almost his entire career, and the fans just adore him.
But in 2004, the Emerald City wanted him on the first flight to Liberia.
The NFC Wild Card game was an overtime thriller between Hasselbeck's Seahawks and the Green Bay Packers. Seattle won the coin toss, and naturally elected to receive. Hasselbeck, however, couldn't just leave it at that.
'We want the ball, and we're gonna score!"
Yeah, that worked out nicely. Hasselbeck promptly threw an interception that was returned by a touchdown, giving the Packers the win and knocking the Seahawks out of the playoffs.
Seriously, Matt, if you have to talk trash, at least do it in a way that five-year-olds won't laugh at you. And when you try to stop the guy from scoring, don't fall flat on your face.
It's embarrassing.
Follow me on Twitter and read more at L.A. Sports Examiner.
Keep Reading

Boston Celtics: Like this team?