A Guide for Change in the WWE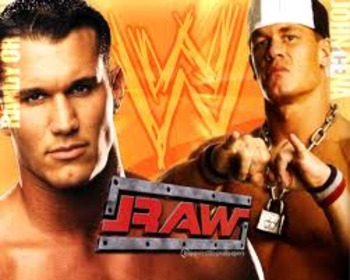 The WWE is in a creative low at the moment. WWE doesn't seem to know what to from one minute to the next. It appears as if some ideas are just thrown out in the open in hopes that one of them will be a success.
Change is needed now in order fr this company to grow and please the fans.
The following is a list of ideas that WWE should follow in order to make some positive changes.
A Change to Nexus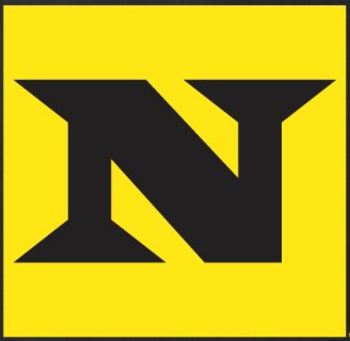 Nexus is one of those ideas that WWE threw out there in hopes of a change. For the most part it has been a success. Raw's ratings are finally growing again.
But after watching Summerslam, it is clear WWE doesn't have an idea on how to keep Nexus going.
We started with eight guys and it is dropping down to 5 due to injuries or being fired.
At the moment, Nexus is a bunch of crying rookies looking for some power. They are in the spotlight and they are going to lose the fame if they don't gain some experienced guys.
I thought this was going to happen at Summerslam. The idea of a Cena, Morrison, and even R-truth heel turn rumors floating around on the net, I was in hopes these guys could join Nexus. Heck, even the entire "Team Cena" could have joined and made a Neo-NWO.
Conclusion: Have some big superstars join Nexus and we will have a real ratings boost.
A Change For The Better in the Tag Team Division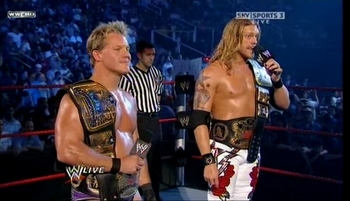 The Hart Dynasty have been very boring as WWE champions. These guys have lots of potential but there is no real competition right now.
The tag teams we have now are not title worthy. The Usos are talented but are too fesh. The Dudebusters are too unknown.
My solution: Have Edge and Jericho fued with SES for the WWE titles. These group of guys are the real super powers in the tag team division. We never say Edge and Jericho with a long WWE tag team title reign. Plus these guys can duke it out on the mic.
Let The Young Stars Shine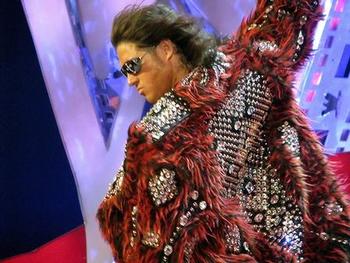 With guys like Morrison, Kingston, Christian and MVP, WWE is filled with young talent ready to shine.
A good example of positive change by WWE is having the Miz win the MITB. The Miz is a young and fast riser in the WWE.
But WWE can do more. Let the young talent do there work and not give us the same top main eventers over and over.
Sometimes, it is good to mix things up. That way, we won't feel so bad for paying $44.95 for watching the same thing over and over again.
We Need Some Heel Turns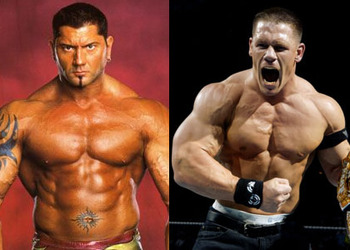 With the right timing and the right place, a proper heel turn is good cure for the same old boring scenarios.
A good example is the recent Batista heel turn. As a face he was ok but a tad boring. Batista turned heel by turning on Mysterio and fueding with Cena. Batista turned into a major heel and it made things interesting.
Now is the time for a Cena heel change. We have seen the same Cena for years now. Cena was a heel and he was fun to watch. So we know it can be done.
Hogan was a super face and when he turned heel, the wrestling environment changed for the better. Ratings went through the roof.
IF Cena turns heel, WWE will get the boost it needs to help reconnect with the fans.
Let The Divas Wrestle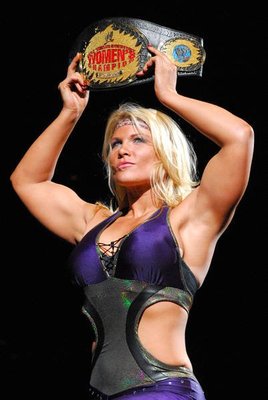 The WWE divas division needs a lot of changes. There is so much potential here but it is amazing to see that WWE is just wasting these talented women.
When the Divas come on, I know it is time to go get a snack. There just isn't enough interest to keep me in my seat. Why is this the case?
There are no real fueds. We have fueds that will satisfy kids in junior high.
Quit changing the titles so many times. It is hard to keep up with the little storylines WWE does have for the ladies.
Make me care again about the characters. All Divas are one sided. Teach me something new about these women. Make me feel for them. Make me want to tune in and watch the Divas.
We are in the PG era and not the attitude era. So having the Divas as pure eye candy is not going to work. Unless they are going to get naked, they need to start wrestling.
Train the ladies a bit more. There are way too many botches going on. someone is going to get hurt.
We Need Some New Storylines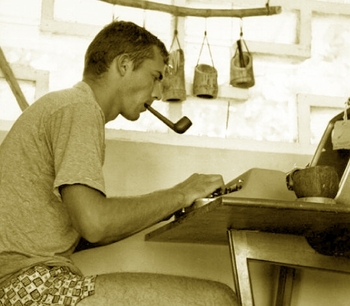 WWE, the creative team needs a jolt of energy or something to kick start the creative juices. Where is all the excitement? Where are all the new fueds.
WWE is just recycling old storylines with the same old characters. How many times did we have to watch Cena vs Orton? Or Cena vis Batista?
How many ppvs did we have to have a hair vs mask for CM Punk and Mysterio? I know there was two ppvs in the row for the same thing. Did someone fall asleep at the wheel?
Shake things up a little bit. Don't just give us the same thing each and every PPV.
Stop the Anonymous General Manager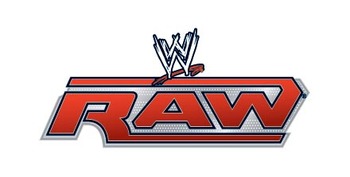 What is more annyoing then having guest hosts each and every week? An anonymous general manager.
Stop the blinking lights and the e-mails. Stop having Cole give the anonymous manager's orders through dumb e-mails.
It was cute the first couple of times but now it is old. Real old and stale and we are tired of it.
If the anonymous general manager is a big star, bring him/her out already. Or at least give it to a temp like Cole or Guerro.
Suggestions???
If you guys have any suggestions, let's hear them. WWE should be about the fans and they should take note for the stuff we want to watch.
Who is WWE trying to please anyway???
Keep Reading