2010 NFL Season: 32 Teams, 32 MVPs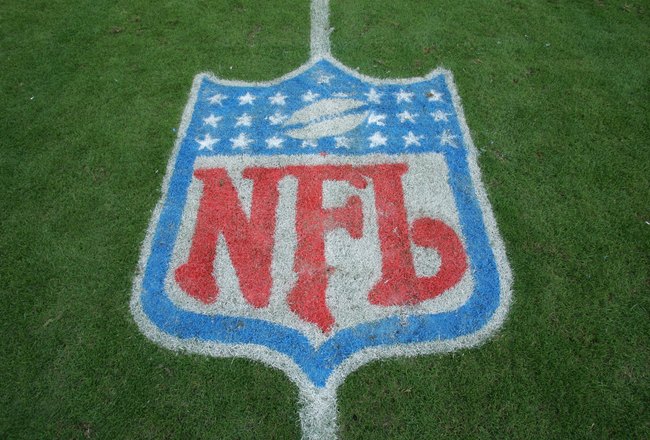 MVP stands for Most Valuable Player. As the name suggests, he is the player most indispensable to the team.
The MVP of a team is quite often the best player on the team; however, an MVP is not always one and the same as the best player. This slideshow will examine the MVP for all 32 NFL teams.
In alphabetical order by team, the MVPs are:
Arizona Cardinals: Larry Fitzgerald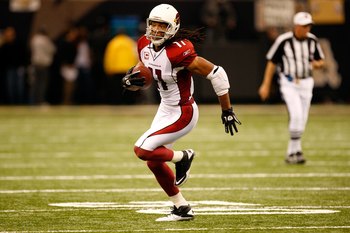 With the retirement of Kurt Warner and the departure of Anquan Boldin, Larry Fitzgerald needs to step up his game to help out Matt Leinart. Last season he caught 97 passes for 1,092 yards and 13 touchdowns. Larry is a premier receiver in the league and needs to play like one of the best if Arizona is to make a return to the playoffs in 2010.
Atlanta Falcons: Michael Turner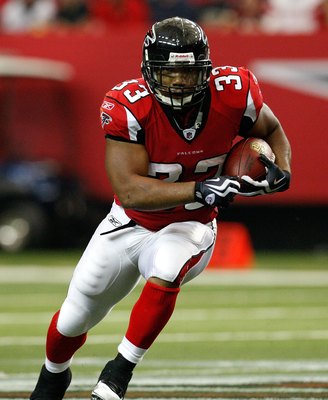 Matt Ryan is a budding star in the NFL; however, he needs Michael Turner's rushing to keep the pressure off of him. Last year, he rushed for only 871 yards with 10 touchdowns. Turner missed 5 games due to injury. Even so, his production dipped from 106.2 yards per game in 2008 to only 79.2 yards per game in 2009. Atlanta needs Turner to stay healthy and return to his form from 2008.
Baltimore Ravens: Joe Flacco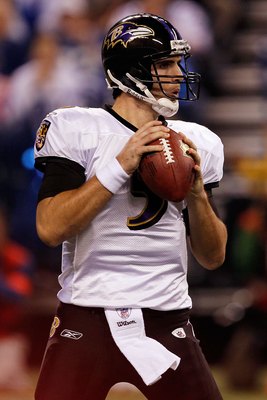 Second year NFL players often suffer from a sophomore slump, but not Joe Flacco. He threw for 3,613 yards and 21 touchdowns with only 12 interceptions last season. Baltimore added former Arizona Cardinal Anquan Boldin to their line-up to give Flacco another weapon in the passing game. The Ravens typically have a great defense, but with key injuries in the secondary, Baltimore needs Joe Flacco to be at his best.
Buffalo Bills: Jairus Byrd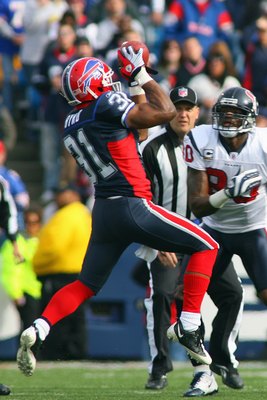 The Buffalo Bills don't look to be in contention to win their division. The only chance they have is for Jairus Byrd to have a monster season. He is one of the only quality players on their roster. He intercepted 9 passes last season. Buffalo will need a repeat performance and a little bit of luck to make it to the playoffs this season.
Carolina Panthers: Steve Smith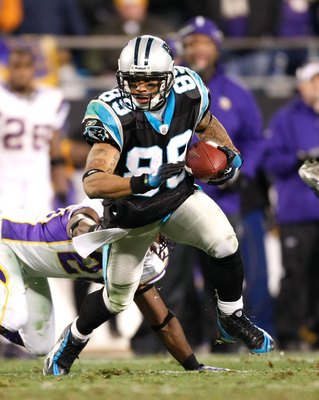 The Panthers have a dynamic duo at running back in Deangelo Williams and Jonathan Stewart. With those two splitting carries, Steve Smith becomes the most important player on Carolina's roster. Last year, he had a relatively down season, compared to previous seasons, with only 982 receiving yards and 7 touchdowns. However, Smith made Jake Delhomme look like a better quarterback than he really is in years past. Smith needs to do the same favor for Matt Moore if the Panthers are to have a shot to make the playoffs.
Chicago Bears: Julius Peppers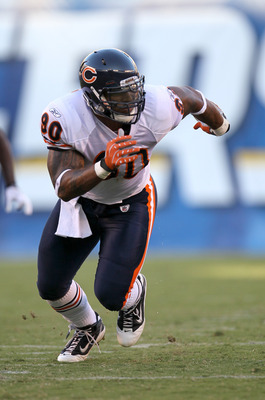 Playing for Carolina last season, Julius Peppers had 10.5 sacks, 5 forced fumbles, and 2 interceptions. He brings his superior athleticism to Chicago and they're going to need it. Jay Cutler looked like a guy named Rex Grossman last season. The Bears are going to need to rely on their star-studded defense to try to beat out Green Bay and Minnesota. Julius Peppers is the one that will give Aaron Rogers and Brett Favre nightmares if he plays to his potential.
Cincinnati Bengals: Carson Palmer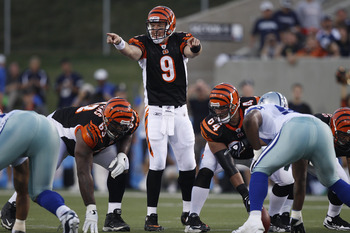 Carson Palmer is finally starting to look like the same quarterback that he was before he got injured during the wildcard round of the 2005 playoffs. He threw for 3,094 yards and 21 touchdowns with only 13 interceptions last season. But that's not what makes him Cincinnati's MVP. He is going to need his people skills this season. He has always done a good job of managing Chad Ochocinco, but will he be able to handle two flashy players with the addition of Terrell Owens? The Bengals hope he does, because that's exactly what he needs to do if they are to repeat as AFC North champions.
Cleveland Browns: Jerome Harrison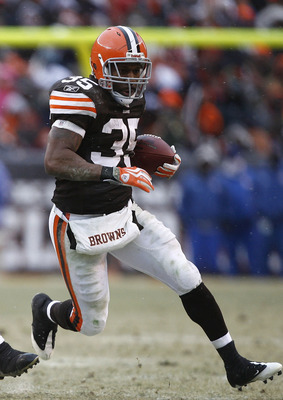 Cleveland is a team that will be hard-pressed for wins. If the Browns want to exceed the expectations of the rest of the league, they will need Jerome Harrison to have a big season on the ground. Jake Delhomme doesn't have a guy like Steve Smith to bail him out in Cleveland. That means Harrison will need to improve on last season's 862 yards and 5 touchdowns. If Cleveland defies the odds, they will have Harrison to thank.
Dallas Cowboys: Tony Romo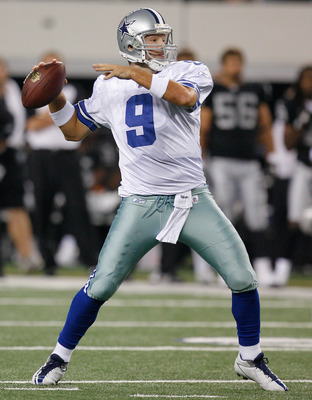 Last year, Tony Romo led the Cowboys to the playoffs for the first time since 1995. If they expect a repeat performance, Tony Romo is going to need to repeat his performance of 4,483 passing yards and 26 touchdowns with only 9 interceptions. The Dallas roster is full of talent, but no one's performance will impact the team more than Romo's.
Denver Broncos: Champ Bailey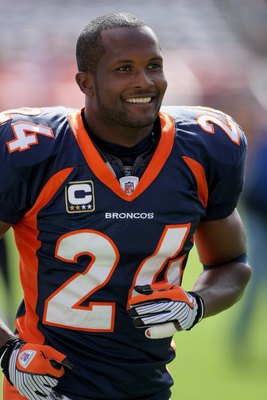 Champ Bailey only had 3 interceptions last season, but that's because most quarterbacks know better than to throw the ball in his direction. Kyle Orton is going to find that it will be difficult to have success with the departure of Brandon Marshall. If Denver is going to win, it's going to be because of what happens on the defensive side of the ball. Champ's performance will be the only way that the Broncos will be AFC West Champs.
Detroit Lions: Calvin Johnson Jr.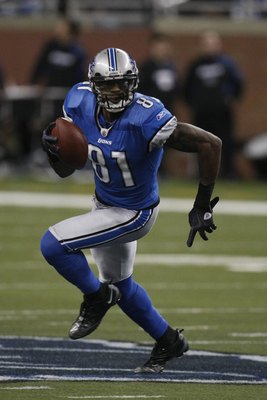 It's hard to imagine any scenario that Detroit will make the playoffs. Any amount of success that they manage to enjoy will be squarely on the back of Calvin Johnson. Sam Bradford is going to need a go-to receiver and Johnson is all he has. The Lions are going need every yard they can get and an equal amount of luck.
Green Bay Packers: Aaron Rodgers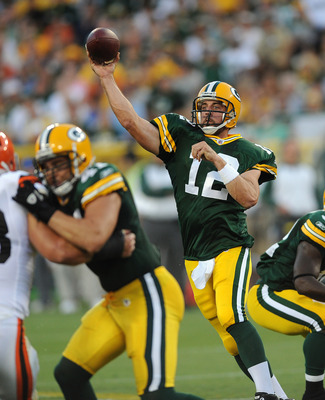 Aaron Rodgers had a coming out party and threw for 4,434 yards and 30 touchdowns with just 7 picks last season. The Packers' success is going to rest on Rodgers' shoulders. Green Bay is a contender, but only if Aaron plays at a high level. A down season by Rodgers will surely mean that the team will be watching the playoffs from their homes.
Houston Texans: Mario Williams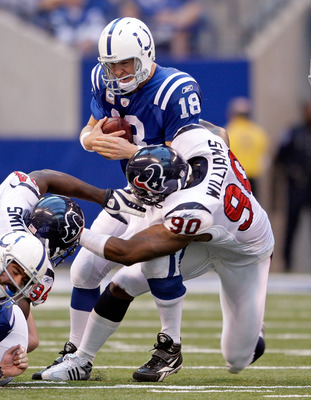 Houston is starting to look like a team that means business. Offensively they have some dangerous weapons. However, if they are to surpass Indianapolis in the AFC South, the Texans will need Mario Williams to strike fear in Peyton Manning's heart. Mario can do it too; he had 9 sacks last year. It's going to be a hard road for the Texans, but Williams is the perfect guide to get them there.
Indianapolis Colts: Peyton Manning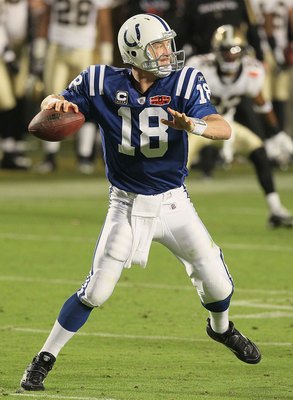 Everyone knows that Peyton Manning is the Colts' offense. No player in the league makes as big of a difference on his team as Peyton. He threw for 4,500 yards with 33 touchdowns and only got picked off 16 times. Manning hasn't missed a start in his career and it's a good thing for Indianapolis. A Colts' team without Peyton goes from twelve wins or better to six wins at best.
Jacksonville Jaguars: Maurice Jones-Drew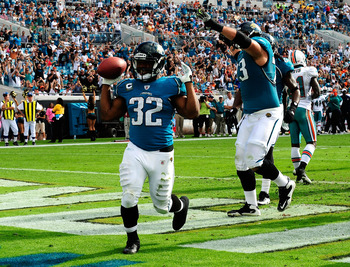 Maurice Jones-Drew scored 15 touchdowns last season while gaining 1,391 yards. David Garrard is by no means an elite quarterback in the NFL. Therefore, the Jaguars will need to ride Jones-Drew as far as he can take them. They are a tough defensive squad so Jacksonville is always in the game. They're just going to need Maurice to score some points for them.
Kansas City Chiefs: Eric Berry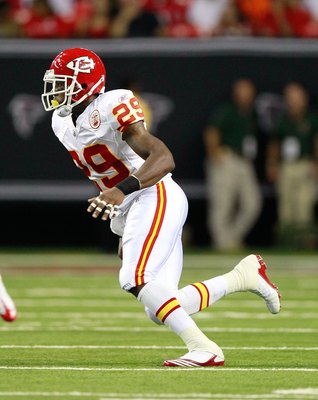 Kansas City is another team that doesn't have much of a chance to make the playoffs this season. However, Eric Berry is a special player that could make a difference. He's a rookie out of Tennessee but has all of the tools to rival some of the league's best safeties. If the Chiefs are going to turn the corner, Berry is going to be the guy that leads them around it.
Miami Dolphins: Brandon Marshall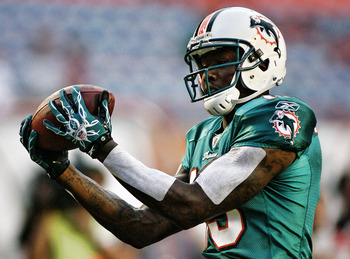 During a game against the Cowboys last season, Marshall caught a game winning touchdown pass for Denver in which it looked like he juked all eleven Cowboys defenders twice. He is going to bring that talent to Miami with him. If Marshall could make Kyle Orton look good, he can make Chad Henne look even better.
Minnesota Vikings: Bryant McKinnie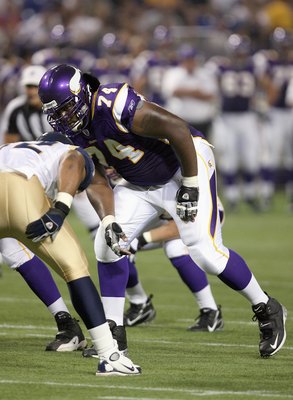 Brett Favre has finally decided that he is going to return to Minnesota this season. Favre is going to make $16 million guaranteed with another $4 million in possible incentives… all on a bum ankle. McKinnie is a beast of a left tackle and the Vikings are going to need him to protect their $20 million man's blind side flawlessly.
New Orleans Saints: Drew Brees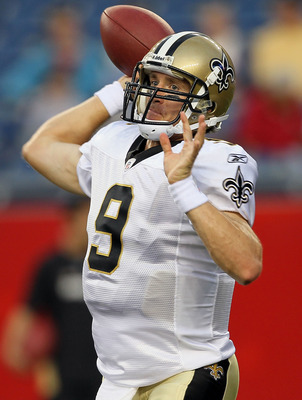 Drew Brees is coming fresh off a Super Bowl victory while putting up gaudy numbers the past two seasons in a row. The Saints need Drew to continue his streak of ridiculous play. He threw for 4,388 yards and 34 touchdowns with only 11 interceptions last season. The season before that, he almost topped Dan Marino's single season passing Yardage record. Another season like that, and the Saints could be celebrating another win in February.
New England Patriots: Tom Brady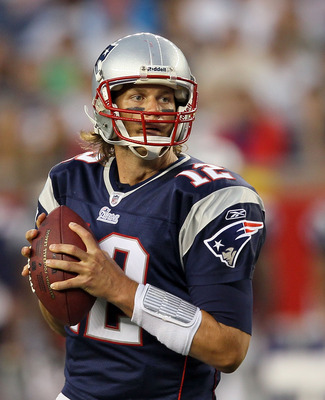 Tom Brady, much like Carson Palmer, is just getting back to form after a knee injury. Last season he passed for 4,398 and 28 touchdowns to just 13 interceptions. The window is starting to close on the Patriots' championship hopes. If they want to get back to the promise land, Brady will need to continue his high level of play. This is also a contract year for Brady, his pockets will thank him if he duplicates last year's success.
New York Giants: Justin Tuck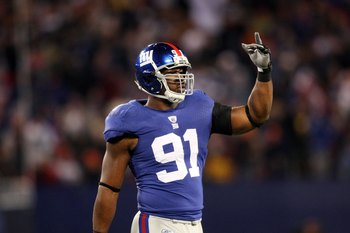 Eli Manning has some dangerous receivers, but the Giants' success will not hinge on him. The Giants need the kind of pass rush that frustrated Tom Brady in Super Bowl XLII. Justin Tuck is the guy to fit that bill. He sacked the quarterback 6 times and forced 5 fumbles last season.
New York Jets: Darrelle Revis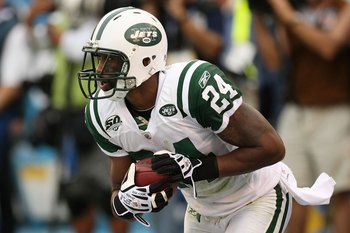 Darrelle Revis may not even suit up in a Jets' uniform this season. He wants to be the highest paid cornerback in the NFL. New York doesn't seem to want to pony up the dough even though their success might hinge on whether Revis suits up this season or not. Rex Ryan is going to have a stout defense on the field no matter what, however, it isn't as scary without a guy like Darrelle.
Oakland Raiders: Nnamdi Asomugha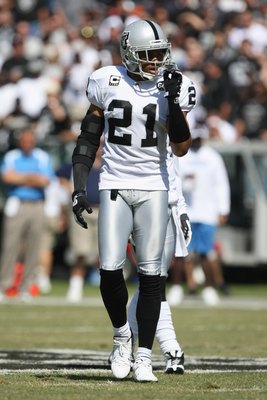 Speaking of the highest paid cornerback in the league, Nnamdi Asomugha can go weeks without seeing a pass thrown towards his side of the field. Al Davis pays him nearly $6 million more than the next highest paid cornerback each year for a very good reason. Jason Campbell may bring some legitimacy to the Raiders' offense, but they aren't going to be burning any barns down this year. That's where Nnamdi steps in; he's going to need to keep Oakland in the game if they're going to put some games in the "W" column.
Philadelphia Eagles: Kevin Kolb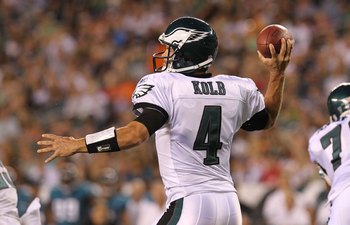 With the Donovan McNabb trade, Philadelphia is showing a lot of confidence in their young quarterback. He better live up to his end of the bargain. Whether Eagles' fans want to admit it or not, Donovan McNabb was a huge cog in their offense. Kolb will have Desean Jackson's help. Kolb is a guy that appears to have the right stuff, but stepping into a season with a brand new starting quarterback has to make for some anxious fans.
Pittsburgh Steelers: Troy Polamalu
Pittsburgh's defense is always an important part of their formula for winning. This year that is even truer. With Ben Roethlisberger suspended for up to 6 games, the Steelers are going to need that defense to return to championship level. No man is more important to Pittsburgh's defense than Troy Polamalu. When Troy is on the field, he is going to make plays. But, he spent most of last season battling the injury bug. If he stays healthy, the Steelers have a shot to return to AFC North prominence.
San Diego Chargers: Philip Rivers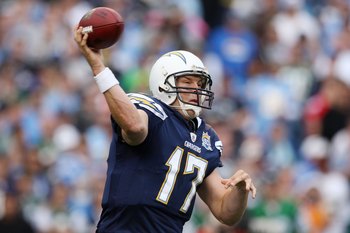 Rivers is as good as any quarterback in the league. He passed for 4,254 yards to go with 28 touchdowns and only 9 interceptions last year. He has proven he can put up big numbers, but he is stepping into this season without Pro Bowl running back, LaDanian Tomlinson. Is Darren Sproles ready to be the man in San Diego? Philip Rivers hopes he is, because it will be infinitely harder to finally make it to February with all the pressure on his throwing arm.
San Francisco 49ers: Vernon Davis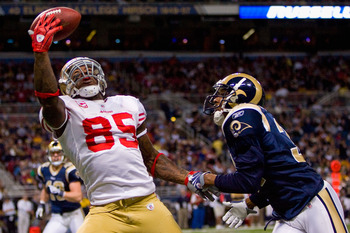 Michael Crabtree is an important part of the San Francisco offense. However, Vernon Davis is going to be the guy to take the pressure off of Alex Smith's shoulders. Davis put up ridiculous numbers for a tight end last season with 965 receiving yards and 13 touchdowns. Alex Smith knows who to look for in a pinch.
Seattle Seahawks: Lofa Tatupu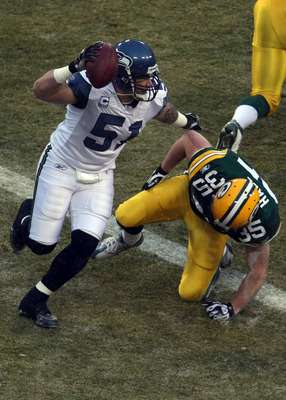 Lofa Tatupu hasn't put up insane numbers, but he is the best player on Seattle's defense. T.J. Houshmandzadeh has not been the same receiver for Matt Hasselbeck as he was for Carson Palmer. That puts a lot of pressure on Seattle's defense. Lofa is the guy that is going to have to step up to keep the Seahawks in the game.
Saint Louis Rams: Steven Jackson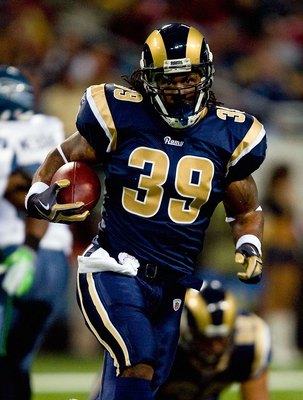 Steven Jackson is the only real offensive weapon that the Rams have. He rushed for 1,416 yards last season, but only scored 4 touchdowns. He is going to need to up his game if Saint Louis has any shot to make the playoffs. The Rams play in the weak NFC West, so they have an easier road than some teams to surprise the league and make it to the playoffs.
Tampa Bay Buccaneers: Barrett Ruud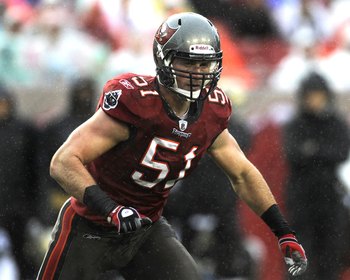 Barrett Ruud is a linebacker with a mean streak. He accounted for 142 tackles for the Buccaneers last season. The NFC South is an unpredictable division. You can never count a team out in that division. If Tampa Bay is going to continue the perfect streak of last place teams winning the NFC South the following season, Barrett is going to be the guy that makes the difference for them.
Tennessee Titans: Chris Johnson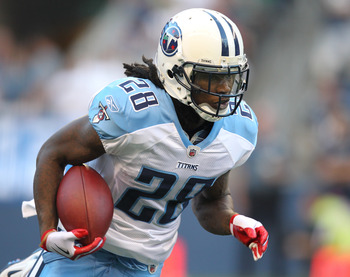 Last season, the Titans offense consisted of a guy named Chris Johnson. His 2,006 rushing yards led the league. He had 14 touchdowns to go with all those yards. Johnson says he wants to rush for what would be an NFL single season record, 2,500 yards, this season. If he accomplishes that feat, it's hard to imagine the Titans not threatening to make the playoffs.
Washington Redskins: Donovan McNabb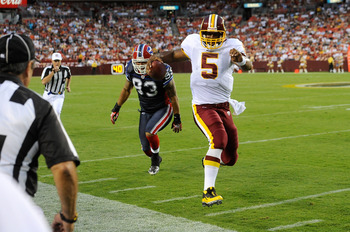 Donovan was traded by the Eagles despite having some impressive numbers with 3,533 passing yards and 22 touchdowns with only 10 picks. The Philadelphia fans never grew to accept McNabb. Perhaps a change in scenery is just what the doctor ordered for Donovan. Washington fans are sure to be thankful for the upgrade from Jason Campbell at quarterback. The Redskins have a real shot to be a team to reckon with this season, and Donovan McNabb will be the guy that the team lives or dies by.
Keep Reading

Pittsburgh Steelers: Like this team?