Larissa Riquelme and the 25 Hottest Superfan Photoshoots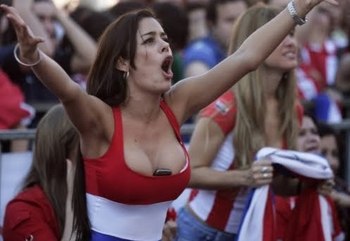 Ahh, there she is again. Such a trooper, that Larissa Riquelme...(sigh).
I miss her already.
Anyway, here are the rules.
Each young lady has to be a sports fan and not just there for the photo op.
The pictures have to be from a legitimate photo shoot. No red carpet pics or cell phone pics.
Pretty easy, so let's get to it.
25. Jaime Pressly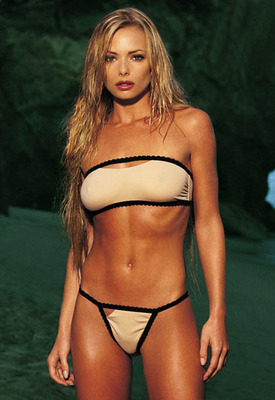 You've seen her on the TV show My Name is Earl, but what you probably didn't know is that she is a big horse racing fan.
Or maybe she keeps going to the Kentucky Derby because she has a bunch of big hats and nowhere else to wear them.
24. Jenn Sterger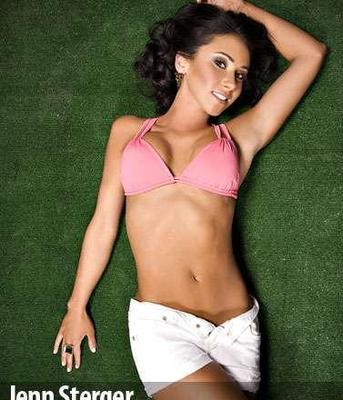 When she isn't cheering on Florida State, working for the New York Jets, or texting Brett Favre, she is posing for Maxim.
23. Alyssa Milano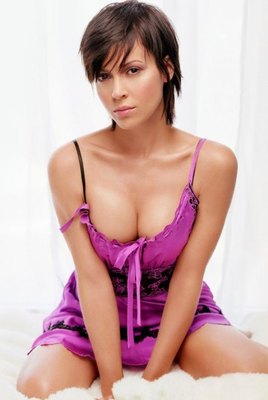 We know she's a fan because she is always at Dodger Stadium, and because she went through a "pitchers" phase.
And we know she can take a mean picture because, well...
22. Gabrielle Union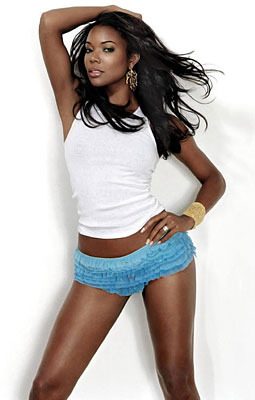 Even before her relationship with Dwyane Wade, she was known to be a big NBA and NFL fan.
She was even married to a pro footballer for a while.
And who can forget her in her cheerleading outfit in the movie Bring It On?
21. Sarah Brandner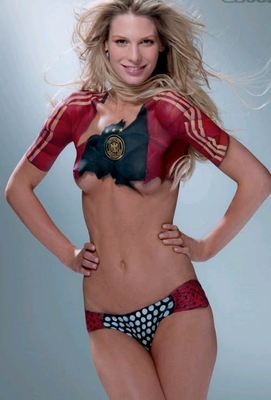 Over across the pond, Sarah is the triple-crown winner.
She's a model, a WAG and a soccer fan.
20. Jennifer Ohlsson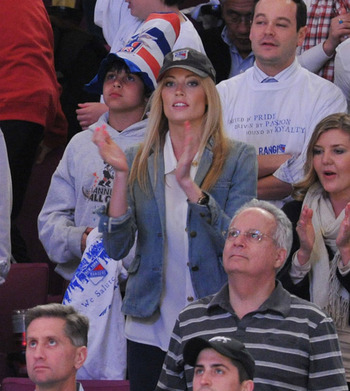 This is model Jennifer Ohlsson doing what she loves—watching a hockey game between her beloved Rangers and the Flyers.
20. Jennifer Ohlsson (Cont'd)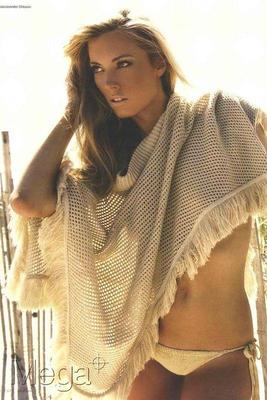 And this is her doing her day job.
19. Heidi Klum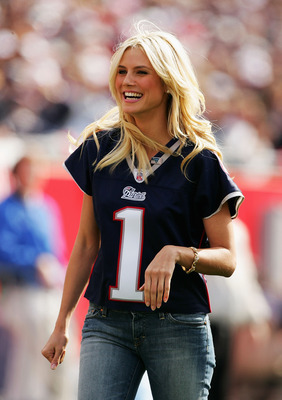 Ezra Shaw/Getty Images
Mrs. Seal is a constant in SI's swimsuit issue. But apparently she is also a Pats fan.
Hot and smart. But that's not all...
19. Heidi Klum (Cont'd)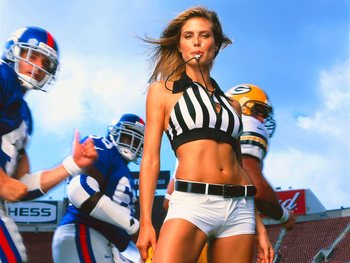 Here she is doing one of her day jobs—reffing football games.
18. Petra Nemcova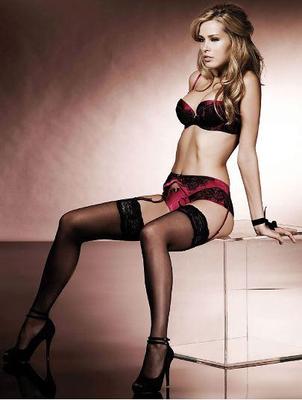 Nemcova's a big fan of all the NY sports, especially the Knicks.
She even bowled with the Knicks as part of a fundraiser.
17. Victoria Silvstedt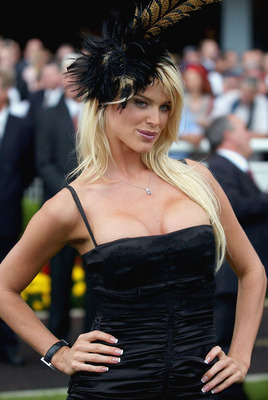 Jon Buckle/Getty Images
This is Victoria at an Australian horse race...
17. Victoria Silvstedt (Cont'd)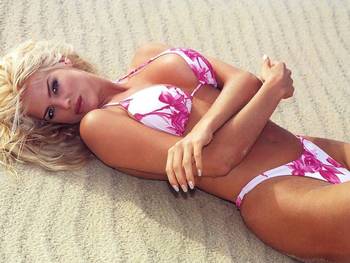 And this is her with barely any clothes on, taking pictures.
16. Eliza Dushku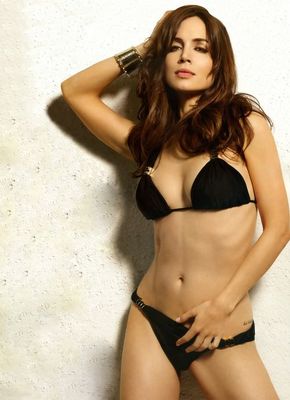 Eliza must be conflicted.
She is dating a former Laker, Rick Fox, but she is from Boston.
Maybe she reminds Rick that he used to play for the Celtics, too.
15. Maria Menounos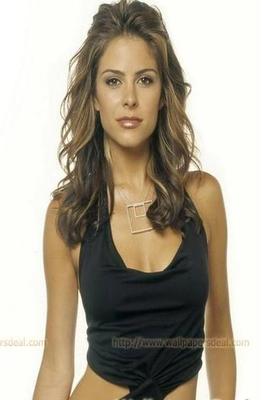 Pretty good athlete? Check.
Avid Boston sports fan? Check.
Really, really cute? Check, check, check.
14. Beyonce Knowles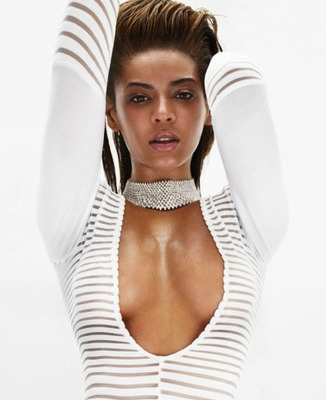 The word is that Beyonce was a big basketball fan years before she married some guy who owns part of the New Jersey Nets.
13. Erin McNaught
Erin is a rugby fan, but she is also as tough as any athlete. During a photo shoot, she had a motorcycle accident which ripped off one of her fingers.
Several reattachment surgeries later, she looks like this.
I bet you barely noticed her fingers.
12. Adriana Lima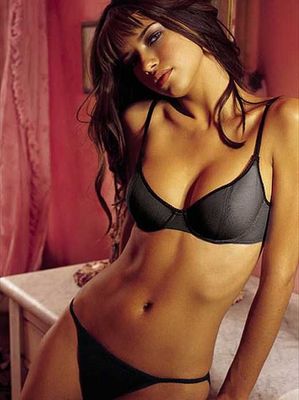 Marco Jaric will tell you that he doesn't care if she is a basketball fan.
As long as she stays a Marco fan.
Amen, Marco. Amen.
11. Candace Rae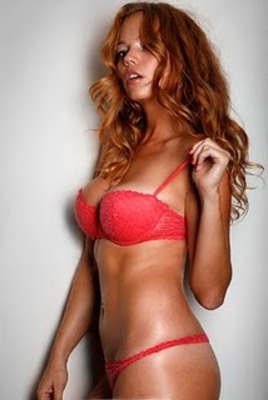 Candace is a self-proclaimed hockey superfan.
She is also a hot Canadian model.
10. Charlize Theron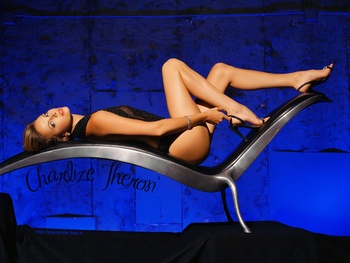 Charlize represented her country of South Africa during the World Cup.
And she can represent me any time she wants.
9. Bar Refaeli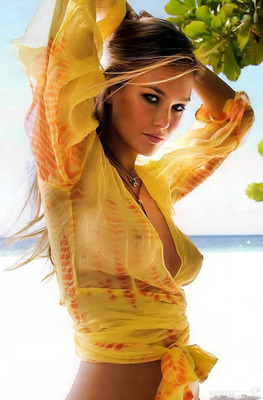 Bar shows up at a bunch of Lakers games.
Either she really likes them, or it's the only place she knows that she can always find Leo.
8. Eva Longoria-Parker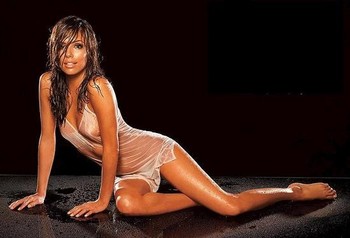 I could be wrong, but I think if Tony Parker signs with the Knicks, Eva will no longer be a Spurs fan.
7. Jessica Alba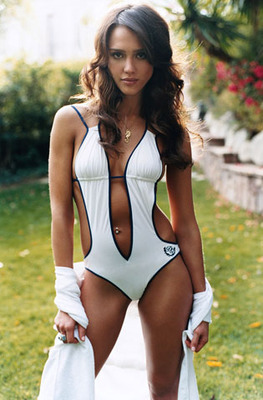 I bet if Jessica tried hard enough, she could get her Raiders back to LA.
Just send the commish some autographed pictures.
I'm sure he'd love this next one...
7. Jessica Alba (Cont'd)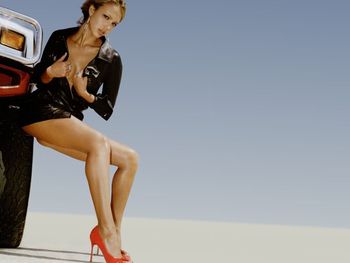 6. Kim Kardashian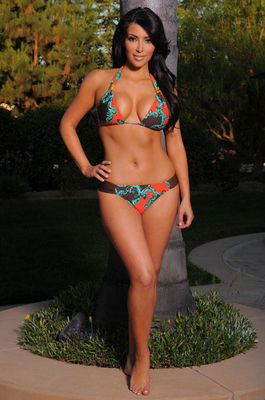 We know she loves sports because she goes to more games than the actual players.
(And it's in my contract to include her on all lists.)
5. Gisele Bundchen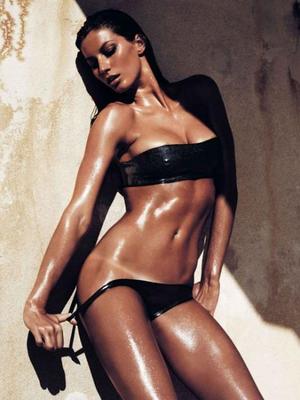 Yes, she loves the Patriots.
But it's only because most Brazilians do.
4. Shannon James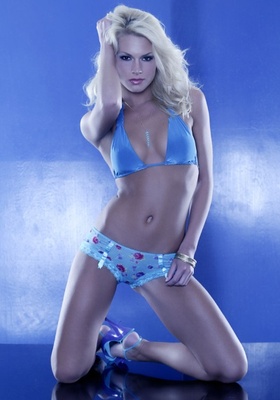 Shannon is a serious Phillies fan.
We know this because we gave her a shout-out a few months ago.
And she returned the favor.
And here's proof of her Philly sports love...
4. Shannon James (cont'd)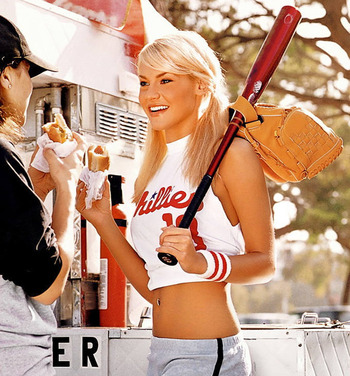 Wow.
I bet all Phillies fans look like that.
3. Halle Berry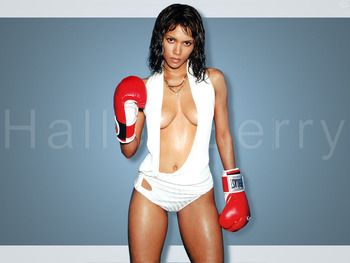 I assume she was a Braves fan when she was married to David Justice.
I'm pretty sure she is a Lakers fan.
She might also be a boxing fan.
And so am I.
2. Brooklyn Decker (tie)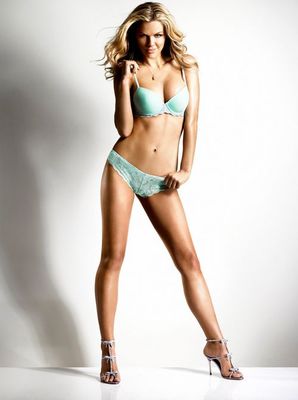 No one cheers louder for their better half than Brooklyn does when Andy Roddick is playing. Word is she is a lover of many sports.
2. Moran Atias (tie)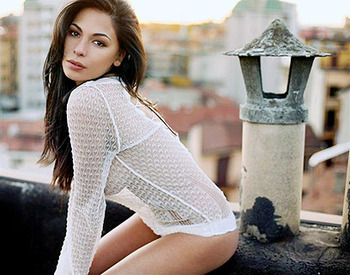 Moran Atias is a model, actress, TV host and Goodwill Ambassador.
She is also a lover of European football.
2. Moran Atias (Cont'd)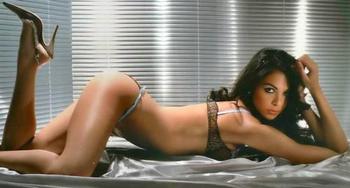 After seeing these pictures, I felt it my duty to introduce you to an international sports superfan.
1. Larissa Riquelme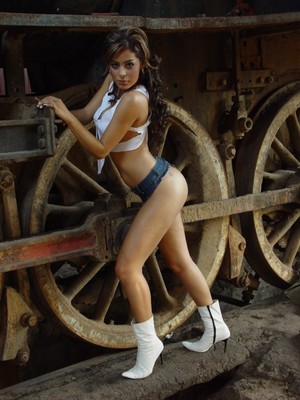 The hardest part about putting this list together was finding pictures of this young lady with her clothes on.
She loves her football.
And we love her for her, umm, passion.
Keep Reading