The 20 Hottest Softball Players Ever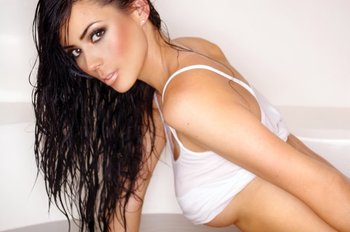 The old stereotype of a softball player was husky and manly.
If you still believe that, then you are living under a rock.
These days, softball players are athletic and very attractive. Just look at the pic for evidence to how well these ladies transition from the diamond.
Jennie Finch may get credit for amending this stereotype in the 21st century, but she is only one of a handful of extremely attractive softball players.
In fact, she has some tough competition these days when it comes to the hottest softball player on the block.
So, let's take a look at the hottest softball players ever, and if a few gems were left off this list, feel free to add them to the discussion.
Enjoy!
20. Megan Gregory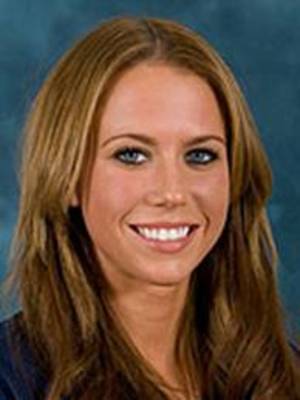 A former Michigan softball player until 2009, Gregory was a utility player off the bench for the Wolverines.
Like most softball players, it wasn't easy tracking down a high-quality picture of Gregory for you guys.
19. K'lee Arredondo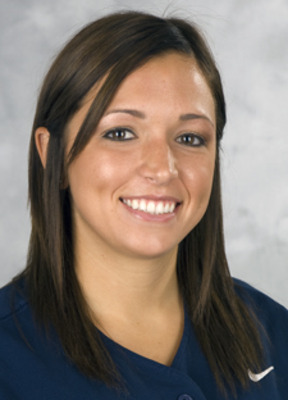 Arredondo is a senior at the University of Arizona who plays shortstop.
She is a switch-hitter and only needs seven doubles to move into the top-10 doubles list in Arizona history.
She comes from a long line of talented and attractive softball players at the University of Arizona.
18. Katy Beth Sherman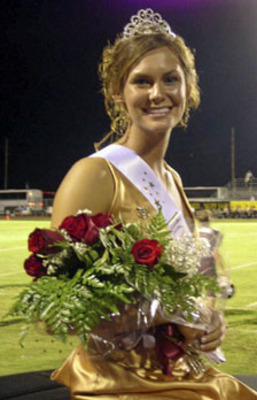 A junior at the University of Houston, Sherman played outfield and started all 55 games for the Cougars as a sophomore last year.
She hit .256 last season.
Apparently, she also moonlights in pageants or was her high school prom queen. Either way, it's good enough to make our list.
17. Julie Burney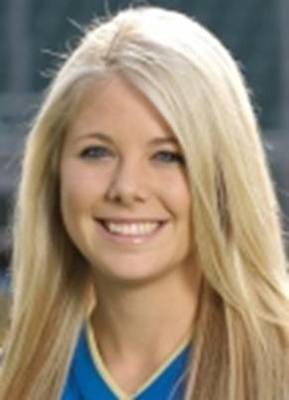 Burney is an upcoming senior for the defending national champion UCLA Bruins.
She was fourth on the team with 11 home runs. Yeah, the team could hit.
Burney was an All-Pac-10 honorable mention.
16. Megan Willis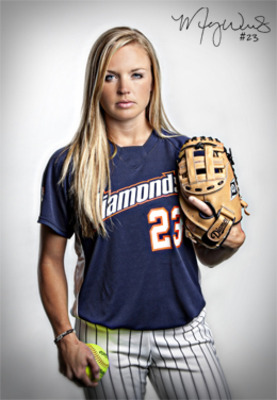 Willis is a former University of Texas standout behind the plate. She now plays professionally for the Chicago Bandits.
People don't really pay much attention to professional softball, but if they get more players like Willis then maybe more will start.
15. Callista Balko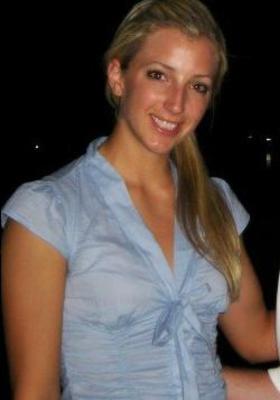 Another Arizona Wildcat to make the list, Balko played catcher at Arizona until 2008.
She helped lead the Wildcats to the 2006 and 2007 national championships.
14. Caitlin Lowe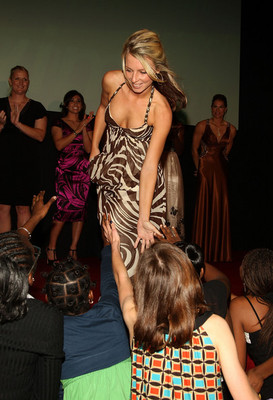 A member of the USA softball team, Lowe recorded the first inside-the-park home run in Olympics history in 2008.
Not surprisingly, Lowe is a graduate of the University of Arizona, class of 2007.
13. Francesca Enea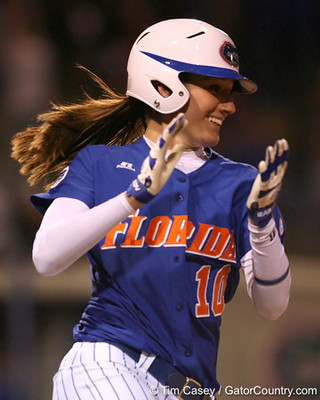 An outfielder at the University of Florida, Enea helped lead Florida to three straight trips to the College World Series.
Proving that chicks do indeed dig the long ball, she left Florida in 2010 as the SEC's all-time leader in home runs.
12. Macie Morrow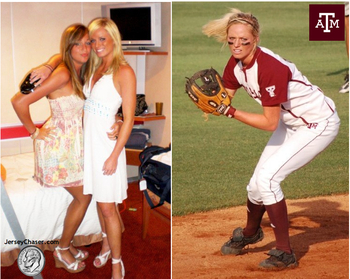 Morrow just finished her career at Texas A&M, where she was the starting shortstop for the Aggies.
Morrow hit .264 last year for the Aggies.
She was called the hottest player in college softball by Frat House Sports.
11. Lauren Peters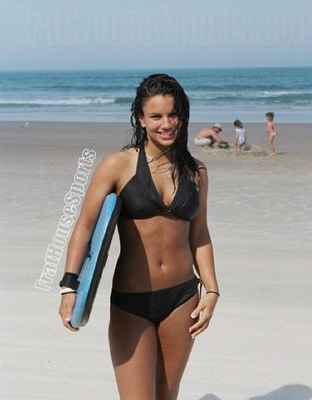 An outfielder for the NC State Wolfpack, Peters does not make this list for her bat.
She struggled last year, hitting .154.
Maybe she spent too much time at the beach. But, that's OK with us.
10. Kimi Pohlman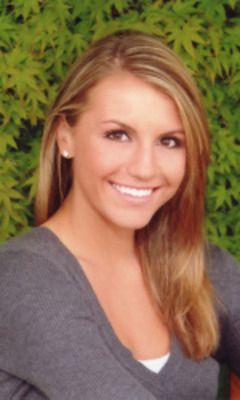 Pohlman helped lead the Washington Huskies to the 2009 NCAA title as a freshman. She was named a member of the All-Tournament Team.
Last year, the outfielder helped lead the Huskies back to the Women's College World Series.
9. Adrienne Acton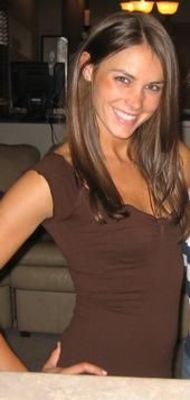 Another former Wildcat, Acton played outfield for Arizona until 2008.
Acton platooned at right field in her senior year, but she didn't receive notoriety for her play on the softball field.
8. Lauren Mirabal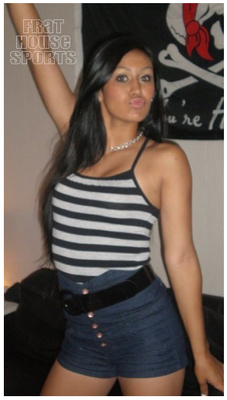 Mirabel couldn't crack the lineup at UCLA, but saw time as a utility player.
Lucky for her, she had enough talent to make it into the starting lineup on our list.
7. Amber Tramp
Tramp played at Ole Miss until this past season, but she may be better known for her looks off the field.
As a sophomore, she was named Miss Coed by Coed Magazine. We'll take it.
6. Taryne Mowatt

Mowatt is a former All-American pitcher for, who else? Arizona.
Mowatt threw a perfect game at Arizona. She also hit a home run in the opening game of the 2006 Women's College World Series national championship round.
Yeah, she seems to have the complete package.
5. Whitney Baker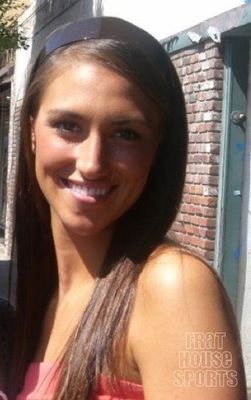 Not to be outdone by their Pac-10 rivals, defending champion UCLA brings another gem to this list.
Baker was a pitcher on this year's UCLA squad, going 3-1 with a 3.25 ERA.
She also has a small gallery on Frat House Sports.
4. Jennie Finch
As noted in the opening slide, Finch is the one given credit for bringing sexy to softball.
And no, that doesn't automatically make her the queen of this list.
Finch was a national champion at Arizona and an Olympian.
3. Jenn Brown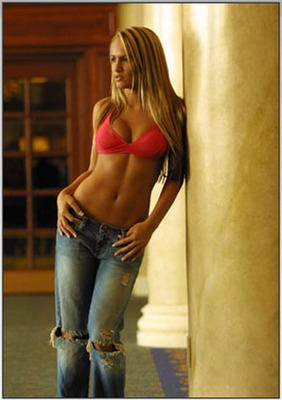 Yes, that Jenn Brown. This ESPN announcer actually played softball for four years at the University of Florida.
She was used mostly as a pinch-runner.
As you can see, she blossomed in her career after softball.
2. Ashley Constantini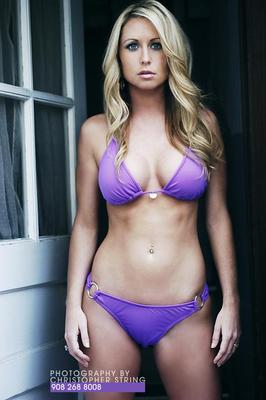 Constantini played softball at Seton Hall.
She recorded a career-best .224 batting average in her senior year in 2007.
Seton Hall isn't known for its softball prowess. Judging by this picture, neither is Constantini.
Here is the rest of Christopher String's gallery of Constantini.
1. Bianca Cruz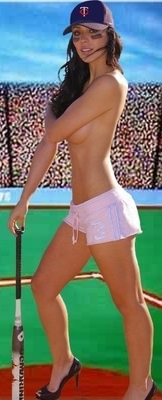 Cruz played third base for Arizona State, helping lead the Sun Devils to the 2006 Women's College World Series.
After her career, she used her off-the-field talents to go into modeling.
This page on Busted Coverage states that she needed voters' help to become a Maxim hottie. I don't really think she needed much help.
Keep Reading