Nebraska Football: 10 of the Hottest Nebraska Cornhuskers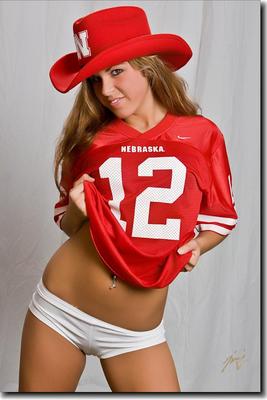 Nebraska has been known to provide quality football for a long time. As visitors to the Cornhusker state quickly find out, quite a few lovely ladies follow their team through thick and thin. Presenting some of the finest that Nebraska has to offer with 10 of the hottest Nebraska Cornhuskers.
For more scarlet sensations, visit Hot Huskers.
Fjeran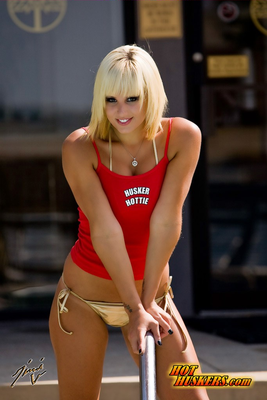 Fjeran's a regular on the dance floor, but also enjoys tennis and racket sports. She's a fan of any books by James Patterson, diamonds, pinups and her favorite movies are The Boondock Saints, Breakfast at Tiffany's, The Breakfast Club and the Rocky Horror Picture shows.
Kristy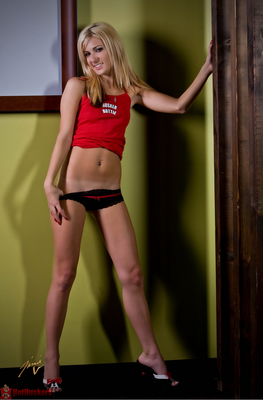 Kristy is a fan of fantastic food such as good steak (she's a Nebraska girl, what do you expect?) and sushi. A huge fan of shoes and fashion, she also enjoys taking in art shows.
Kristina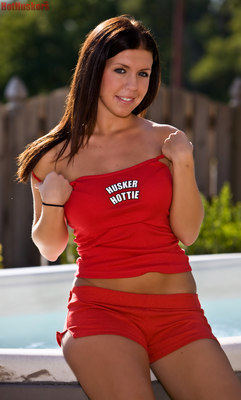 Going by Lil Laydee, Kristina also works as a model and is a big movie buff enjoying The Illusionist, American History X, Casino and many more.
Audrey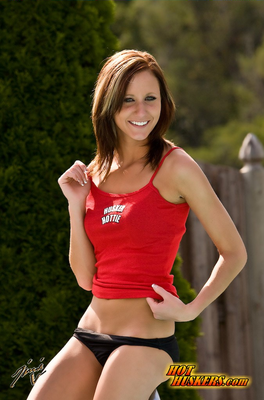 Audrey is a big fan of a guy that can play a guitar and is a huge music fan. After a day of swimming, dancing, shopping, she enjoys Fettuccine Alfredo and taking a cat nap. She was also voted Ms. Husker Hottie October 2009.
Ashley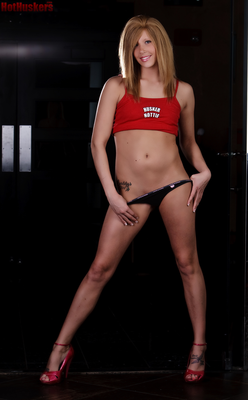 She's not just a football girl, Ashley also enjoys aerobics, baseball, dancing and horseback riding. A fan of the outdoors, she enjoys camping and hiking. When she snuggles up with a bowl of popcorn, one of her favorite movies is Friday Night Lights.
Alicia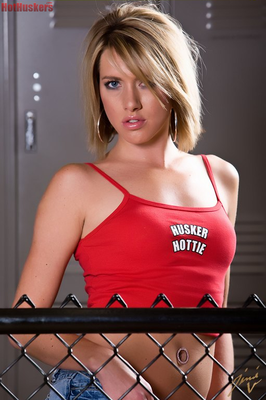 A fan of the nightlife, Alicia make sure to show up to all of Nebraska's football games. If you catch her down in Lincoln after a game, she can be sure to be found reveling in another Cornhusker victory.
Heather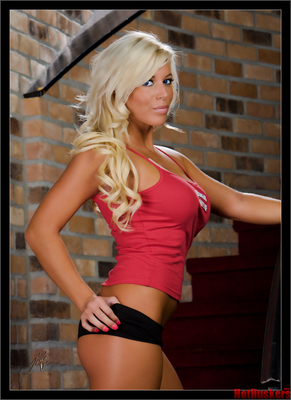 The blonde bombshell known as Heather is also a model that roots as hard as she can for the Cornhuskers. When not cheering on the Big Red, she turns her TV to TMZ and studies several sciences.
Amanda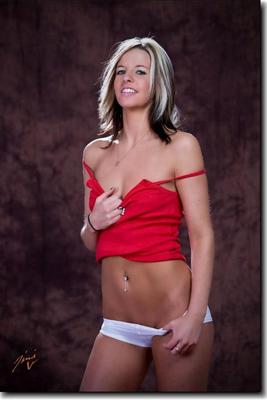 Also a fan of a good meal and night on the town, Amanda loves to jog and listen to Hawthorne Heights, Paramore, Chris Brown, Sugar Cult and Rascal Flatts.
Ashleigh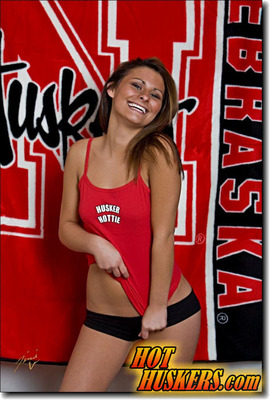 Ashleigh has spent 14 years as a cheerleader and played softball for 10. She enjoys baseball and hockey along with her football and dreams of owning her own bakery.
Dawn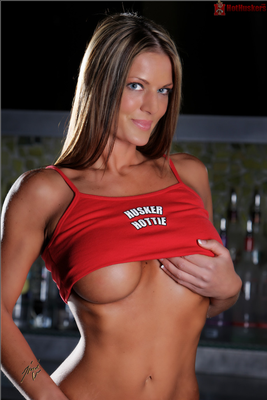 The sultry Dawn is anything but shy. Along with football, she enjoys golfing, martial arts, skating and bowling. A very well-read Husker Hottie, she enjoys Musashi Myomoto, Wicked, Beowolf and the Art of War.
Keep Reading

Nebraska Huskers Football: Like this team?