UFC 117: Five Fights That Need To Happen Next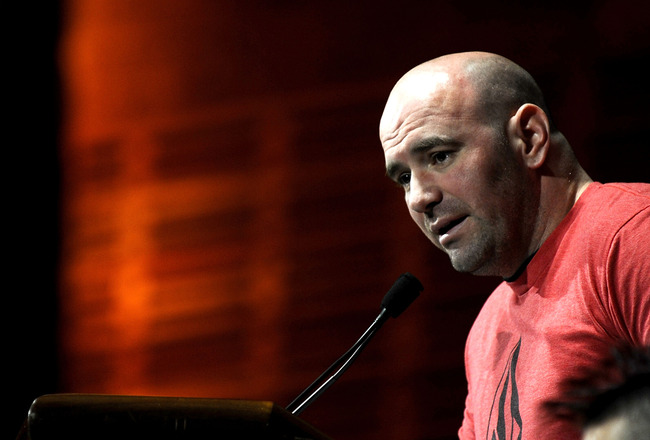 UFC 117 was arguably one of the best events to date. The bout featuring Anderson Silver and Chael Sonnen was more than entertaining, it was shocking, brutal and heartbreaking.
After dominating Silva for the majority of the fight, landing more punches on Silva than the rest of Silva's prior fights combined, it looked like Silva was momentarily walking among us mortals. A triangle choke hold later, and Silva was back on top of Olympus.
After UFC 117 it became clear that the UFC needs to put together more consistent efforts to bring together collossal match-ups.
There are five key fights that need to come to fruition soon for the UFC to help create new stars, and put older ones out to pasture. These are fights that could possibly change the face of the UFC.
Silva vs Sonnen II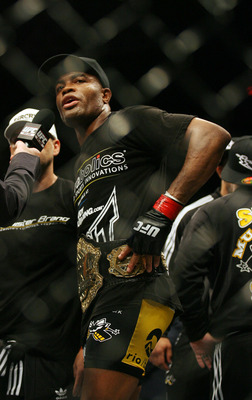 The Anderson Silva vs Chael Sonnen bout was one of the best fights in recent memory. It had the feel of a history making fight, Sonnen almost became known as the man who ended Silva's reign as the longest reigning UFC champion in history.
Ultimately in wasn't meant to be. One thing that was apparent was Sonnen's ability to dictate the pace and style of a fight, something that is very important in a fight against one of the best fighters in the world.
A potential rematch would give UFC fans what they want, a world class fight featuring two very talented competitors.
Anderson Silva would get the chance to show the MMA world that when Sonnen fought Silva, Silva had an off night.Sonnen would get the opportunity to, once again, upset the reigning middleweight champion and solidify a place in MMA history.
St.Pierre vs Fitch II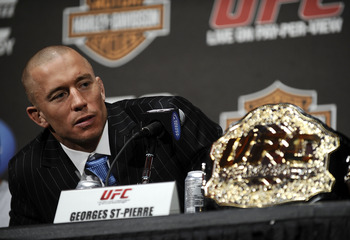 George St.Pierre recently added a victory over the Deputy Green Party Leader and former NHL Undisputed Heavyweight George Laraque in a take down contest. Not that big of a deal, until you realize that Laraque has about 100 pounds on St.Pierre.
It is this sort of athleticism that helped St.Pierre rise to be the welterweight champion and one of the best pound-for-pound fighter in the world.
Enter John Fitch coming off a catch-weight fight with Thiago Alves. Fitch defeated Alves by unanimous decision.
Fitch has won five of his last fights since his first UFC defeat at the hands of St.Pierre. Vengeance is a very strong motivator and with the track record that Fitch has, St.Pierre might actually face a challenge for once.
A rematch of St.Pierre vs Fitch is exactly what MMA fans want to see, top end talent fighting top end talent for octogon supremacy.
Lesnar vs Werdum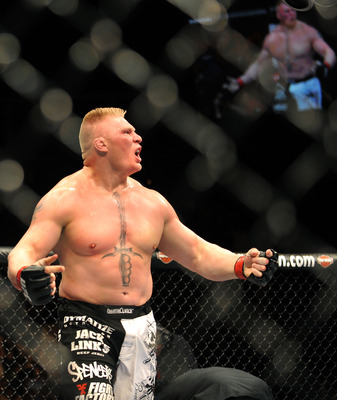 Since Brock Lesnar came to the UFC scene, he has been one of mixed martial arts most controversial figures. A former WWE wrestler turned MMA fighter made the MMA community beyoud outraged.
Since his debut, Lesnar has become on of the most dominating forces in the UFC. One of the challenges now is finding opponents capable of dealing with his unique blend of agility and raw power.
Enter Fabricio Werdum, MMAWEEKLY.com's number two ranked heavyweight fighter in the world. After a huge upset win over one of the best heavyweights in the world in Fedor Emelianeko, Werdum rocketed up the charts.
After taking down one of the top fighters in his weight class, Werdum has a chance at the big time and a Lesnar vs Werdum fight offers Dana White the opportunity.
Dana White could work this sought after match as the final battle between UFC and its imitators, showing once and for all that UFC is the ultimate mixed martial arts promotion.
Frankie Edgar vs BJ Penn II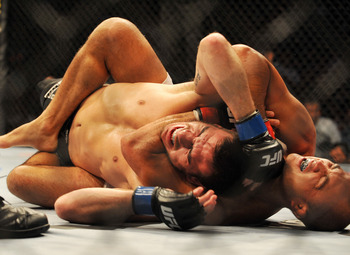 Frankie Edgar is the fourth lightweight champion in UFC history. The fighter he defeated is none other than two-time lightweight UFC champ BJ Penn.
The original fight was a good bout where Edgar beat Penn by unanimous decision. The rematch is currently scheduled for UFC 118, however this match can't afford to be rescheduled.

With the majority of the UFC's top fighters unavailable to fight at UFC 118 this is the fight that HAS to happen. It is main event worthy, and if it does not occur, Randy Couture vs James Toney bout will be the main event.
Talk about snore worthy. Two fighter who should have already retired, with one who has never fought in a mixed martial arts bout before and hasn't fought in almost a year.
The Edgar vs Penn bout is the only thing that UFC fans have to look forward to at UFC 118. It is sought after, anticipated and is definately not a fight to miss.
Werdum vs Emelianenko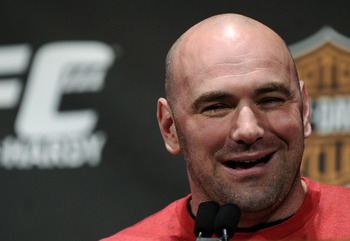 Fabrico Werdum vs Fedor Emelianenko fighting in the octogon would be a dream come true for UFC fans, MMA fans and Dana White. The fight would feature two of the best heavyweight mixed martial artist in the world fighting for the one promotion that neither of them have ever fought for, the Ultimate Fighting Championship.
The reason why Emelianenko might take this fight with the UFC is that he would have the ability to reestablish his dominance in the heavyweight division, and show that he can fight with the best the UFC has to offer, without actually doing so, since in the past he never has.
Werdum gets the chance to prove to the UFC that he is the real deal and be given the opportunity for the heavyweight belt. Both fighters would be signed to one fight deals due to reluctance on the part of both the fighters and the UFC.
This bout is a bit of a reach but would be an epic fight worthy of a main event status.
There is a chance that the majority of these fights don't occur but if Dana White continues to enjoy money and MMA fans continue to enjoy blood, I can see the majority of these bouts occurring in the near future.
Keep Reading