Pull the Trigger: Turn John Morrison into a Heel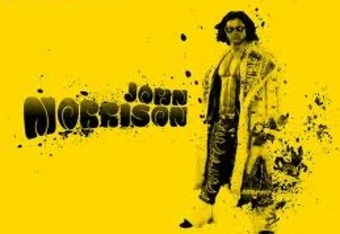 After watching last weeks edition of NXT, Where The Miz defeated John Morrison once again & cement his status as a jobber I once again asked, why isn't this guy a heel? I remembered back in ECW, when the guys became arguably the best tag team of the decade.
As i watched these guys every week I would of never suspected they'd end up where they are now. The Miz is perhaps the most charismatic guy in the WWE right now also holding the MITB which damn there guarantees your going to be the champion (I expect Sunday) in the next year.
While The Miz is potentially the guy to take Cena's place as the face of the WWE, John Morrison on the other hand is looking more & more like a jobber each match.
Now we can agree that his Mic skills are no where as near good as the Miz but is that because he is a face??? I remember before the Miz-Morrison era on ECW Jomo was in a feud with up & comer CM Punk. He became the 1st heel since Triple H's Evolution days I actually enjoyed watching.
His promo's were way better than they are today, He defeated the likes of CM Punk, Tommy Dreamer, and the guy u all hate to love, The Miz. After the breakup of the Dirt-Sheet Duo via the WWE Draft last year things were looking up for Jomo. At least thats what we thought.
He had classic matches with World Champions CM Punk & Jeff Hardy. He beat Punk three times in a row while he was the Champion. I always thought u beat the Champ once the next match is for the title (another mistake by Creative). He faces Jeff Hardy in one title match, kicks out of the Swanton, but ends up losing anyway.
He won the Intercontinental Title from Rey Mysterio (Mysterio didn't wanna drop to Mr Ziggles) in a five star match, so I think hey were getting some progress here, but no once again I'm wrong.
Used as a stepping stone to Drew McIntyre, This is when the jobbing began. I patiently waited for WWE to turn him but no, they stick him in the Elimination Chamber only to have a good showing but be pinned by The Undertaker.
From there he teamed with R-Truth, which was an absolutely awful idea from the start and lost a horrible match to ShowMiz at Wrestlemania. Jobs to Cody Rhodes his last night on Smackdown!, Drafted to RAW with R-Truth (awful idea). He then enters a feud with Ted Dibiase Jr, once again a stepping stone to the Fortunate Son.
Jomo recently grew a mustache, a lot of IWC members thought this would be the return of Shaman of Sexy, We thought he was going return to the Palace of Wisdom, but no once again he jobs at Summerslam to the Skip Sheffield & his awesome CLOTHESLINE!!
WWE had two great opportunities this week. On RAW & at Summerslam. John Morrison one again proved to be dropping down to the lower card getting pinned by Skip Sheffield to nights in a row. He isn't in the U.S. or WWE title pictures, He is teaming with R-Truth, He is jobbing to an awful but improving wrestler in The Miz. WWE has the opportunity to pull the trigger and bring Jomo back to prominence but question is will they turn him?
At this point I doubt it, Jomo is turning out to be the next Shelton Benjamin of the WWE instead of the next Shawn Michaels.
Thoughts?
This article is
What is the duplicate article?
Why is this article offensive?
Where is this article plagiarized from?
Why is this article poorly edited?