15 Athletes I Wish Sent Me Naked Pictures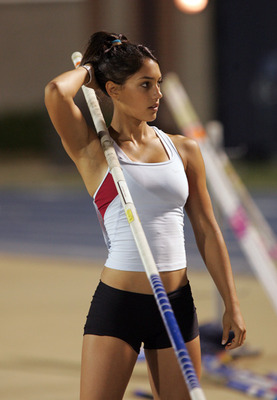 Why is it every time we hear of a celebrity sending naked pictures it's never anyone we actually want to see?
Chris Cooley, Dorell Wright, Greg Oden and, now, Brett Favre are just a few of those that no one wishes to see.
If I had my way, however, I would soon be getting picture messages from at least a few of these 15...
15. Simona Halep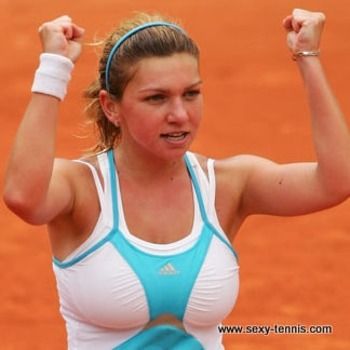 I can give you two guesses why I put Simona on this list. Though you should only need one to figure it out.
14. Heather Mitts
In 2004, Heather was voted the hottest female athlete by ESPN.com and followed that up with an appearance in the 2005 Sports Illustrated Swimsuit Issue.
Plus, I am a bit partial toward soccer moms.
13. Jenny Finch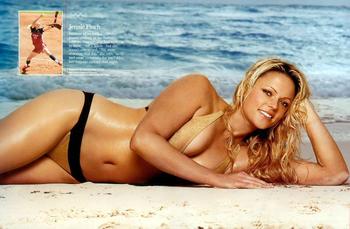 Finch pitched a perfect game in 2009 and another one just a month ago in July 2010 while playing for the Chicago Bandits of the National Pro Fastpitch (NPF) League.
And yes, like you, I just learned there was a NPF League.
12. Anna Kournikova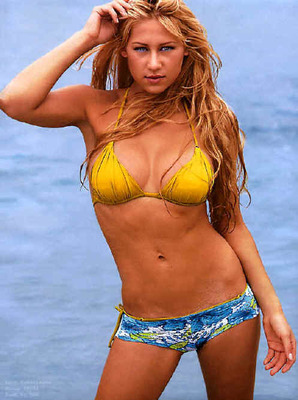 Anna, I promise that if you send me a picture I will find a tennis title to steal for you.
11. Anna Rawson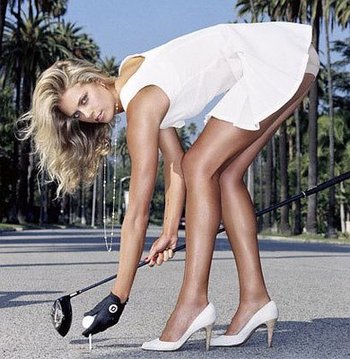 Anna Rawson joins the previous slide (Kournikova) under the category of hot Annas that never win.
10. Nastia Liukin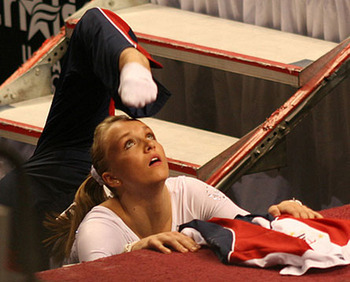 Liukin didn't earn her spot on this list because of her gold medal at the 2008 Olympics, but instead for her special ability that we see in this picture.
9. Anna Ivanovic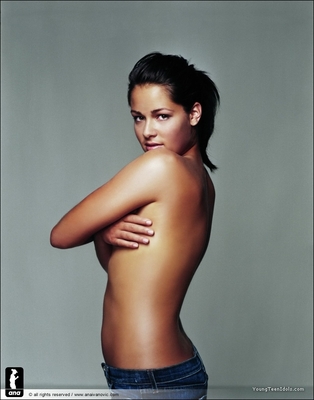 Unlike the previous tennis stars included on this list, Ivanovic actually managed to win a few titles on her way to becoming the No. 1 female player in the world at one point.
8. Danica Patrick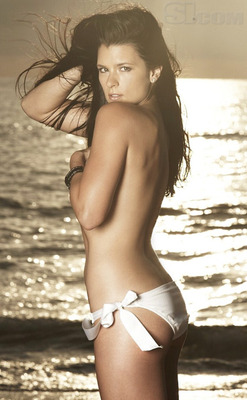 Those GoDaddy commercials helped her get on this list. However if the "online" versions were better she may have jumped up to the top five.
7. Anni Friesinger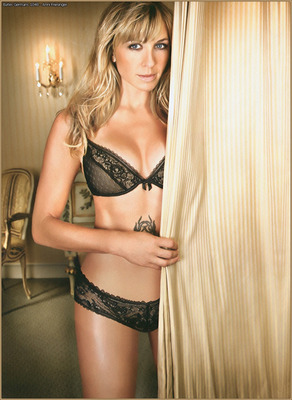 Three Olympic gold medals are very impressive, but they are clearly not the reasons Anni earned her way into this list.
6. Maria Sharapova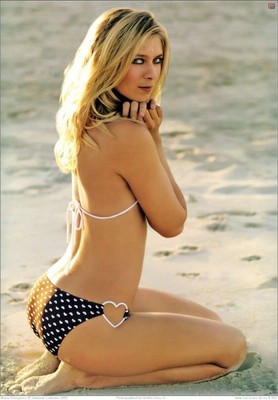 Maria is only missing a French Open trophy to complete her career grand slam. Good thing she didn't follow the Anna Kournikova career path on the court, but off it.
5. Maria Kirilenko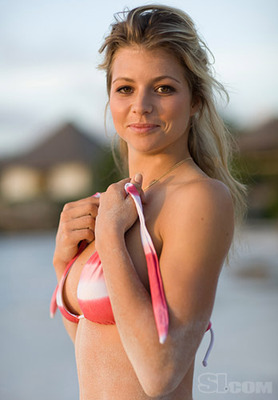 As the third part of the hot Russian tennis player trifecta, so far Kirilenko's career has not taken the victorious turn that Sharapova has.
Honestly, though, I really don't care if she wins or not. I'm sure you don't either.
4. Allison Stokke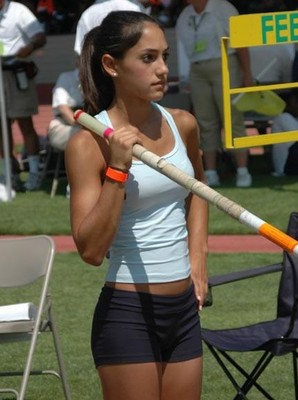 Ugh, why didn't University of California, Berkley take part in any of the dozens of track meets I had to work at during my college years?
3. Bia & Branca Feres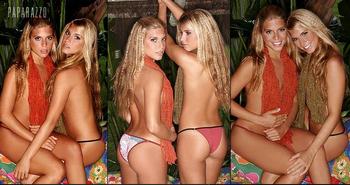 The only reason (well, two reasons) to watch synchronized swimming.
2. Leryn Franco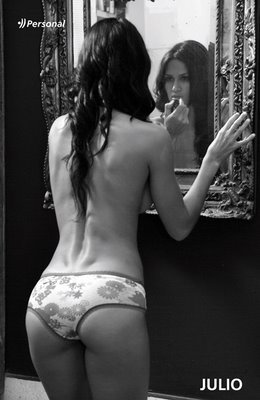 Leryn Franco joins Allison Stokke as the two hottest track athletes in the world, with Stokke on the pole vault and Franco on the javelin throw. There is just something about them grabbing onto the "poles" they needed to compete...
1. Anna Semenovich
So if you want to have a hot daughter who becomes an athlete, you should move to Russia and name her Anna. Or maybe Maria. Got it?
Keep Reading