Notre Dame Football: Complete 2010 Predictions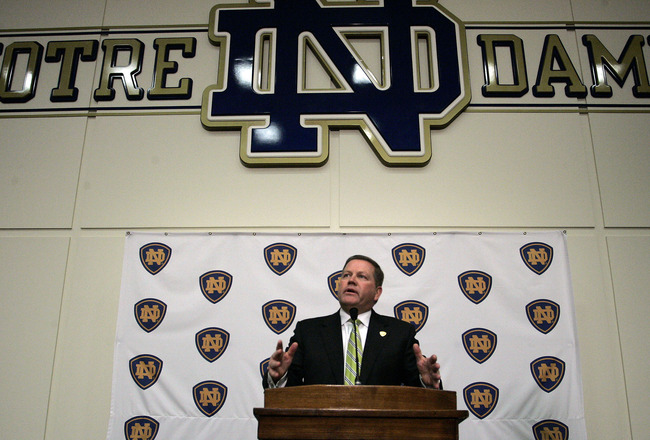 In Brian Kelly's first year, to some it's BCS or bust, while others feel as though the first year is only the beginning of a possible dynasty.
Here it is, the complete game-by-game predictions for the Notre Dame Fighting Irish in 2010.
By~James Cook Future Associated Press
Saturday Sept.4 2010 ND vs Purdue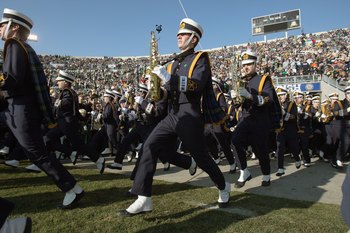 With the home opener for Brian Kelly and the Irish being a big momentum shifter for the rest of the season, and the fact that since 2002, the Irish are 6-2 in home openers, they should have the edge.
Purdue will put up a fight, but I think Notre Dame should walk away with at least a 10-point win.
Final: ND 24-Purdue 14
ND:1-0
Winners of the Golden Sheleighly Trophy
Saturday Sept.11 2010 ND vs Michigan
Looking for redemption for their four-point loss at Ann Arbor last year, the Irish strike early and often. Michigan fires back and stays in it the whole way. Another heart-breaking defeat, this time for the Wolverines.
ND wins on a last second field goal.
Final:ND 17-Mich 14
ND:2-0
Saturday Sept.18 2010 ND at Michigan State
Kelly said he was ready to make changes and put his best foot forward. In a game where ND is expected to be destroyed, the Irish defense stands strong, holding State to two touchdowns, while scoring two on their own heading into the fourth quarter with the score tied at 14 apiece.
Sadly, the defense slips up, and allows a field goal with three minutes to go.
In a game that makes or breaks the Irish season, junior Armando Allen steps up, scoring his first touchdown of the game. The Notre Dame defense holds as the Irish go on to show shades of '06 and steal one from Sparty.
Final: ND 21-State 17
ND:3-0
Winners of the Megaphone Trophy
Saturday Sept.25 2010 ND vs Stanford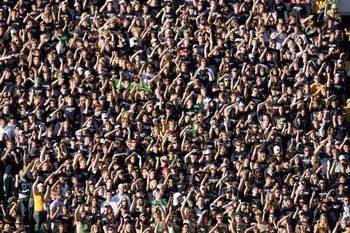 With the loss of Toby Gerhart, and the disadvantage of going into Notre Dame Stadium, the Irish cruise to a comfortable, dominant victory.
Final:ND 21-Stanford 3
ND:4-0
Saturday Oct.2 2010 ND at Boston College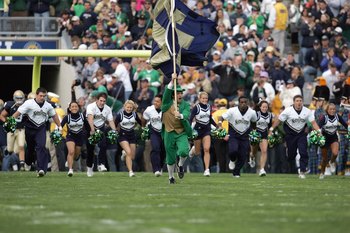 The first season magic by Kelly and the Irish continues, this time in the form of the Catholic Rivalry.
The Ireland Trophy goes to the Irish in a nail-biter that comes down to a fourth-down defensive stand by the defense.
Final: ND 20-BC 17
ND:5-0
Winners of the Ireland Trophy
Saturday Oct.9 2010 ND vs Pitt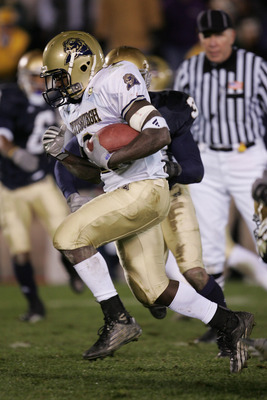 The first roadblock of the season hits Brian Kelly's squad, as Pitt destroys Notre Dame by 25 points.
Final:Pitt 28-ND 3
ND:5-1
Saturday Oct.16 2010 ND vs Western Michigan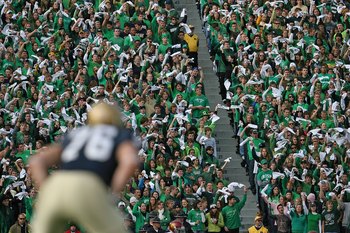 After the horrible loss to Pitt, Notre Dame bounces back with a huge victory over Western Michigan by four scores.
Final: ND 28-West Mich 0
ND: 6-1
Saturday Oct.23 2010 ND vs Navy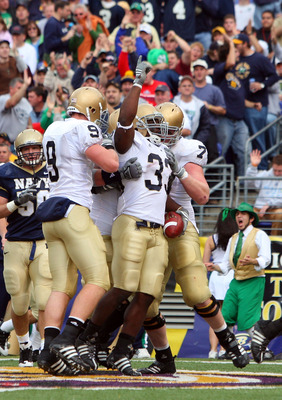 There will be no loss against Navy for the Irish this year, as Kelly restores reality for the Irish-Navy game. ND pulls out a two-score victory at home.
Final: ND 28-Navy 14
ND:7-1
Saturday Oct.30 2010 ND vs Tulsa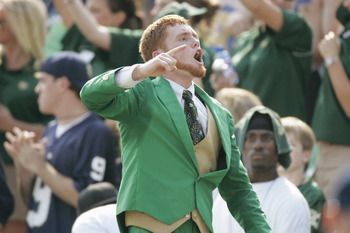 No roadblock appears for the Irish against Tulsa, as Notre Dame's dominance at home continues. The Irish close out the game by halftime, leading by three scores and end up scoring one more. Tulsa puts two scores on the board, but that's still not enough to dethrone the Irish at home.
Final:ND 28-Tulsa 14
ND:8-1
Saturday Nov.13 2010 ND vs Utah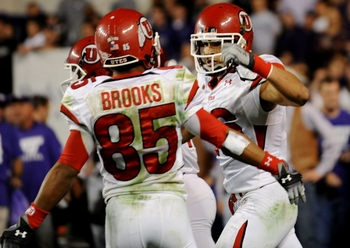 Utah comes to Notre Dame Stadium ready to play. They give the Irish their second loss of the season with a two-score victory. It's a learning experience for the young Irish squad as they post two scores, but can't handle the Utes.
Final: Utah 28-ND 14
ND:8-2
Saturday Nov.20 2010 ND vs Army
Make it two-for-two against the military academies for Brian Kelly and the Irish. Another great game for Armando Allen, as he rushes for three scores while leading the Irish to a one-score victory.
Final:ND 21-Army 14
ND:9-2
Saturday Nov.27 ND at USC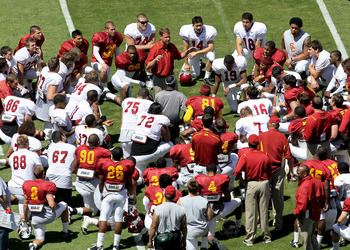 Same old, same old for the ND-USC rivalry, only this time the Irish compete until the fourth quarter when USC pulls away with a two-score victory.
Final: USC 35-ND 21
ND:9-3
USC wins Jeweled Sheleighly Trophy.
Come back at the end of the season for what bowl I think ND will go to....that is if my optimistic predictions play out.
~James Cook Future Associated Press
Keep Reading

Notre Dame Football: Like this team?