Josh McDaniels: Three Reasons Why He'll Be Fired by 2011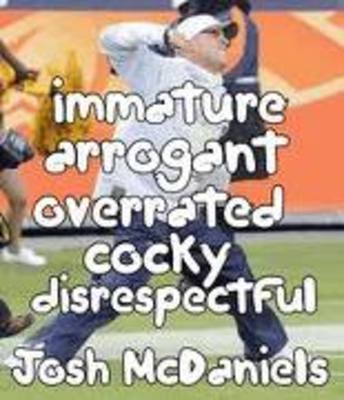 Josh McDaniels is undoubtedly a good offensive coordinator and he has a brilliant football mind. Groomed from an early age by his father, Thom McDaniels, often labeled as a "legend" of Ohio high school football—Josh leads the Denver Broncos into their second season under his tutelage.
Josh used his father's tight relationship with Nick Saban to ignite his coaching career as a senior graduate assistant at Michigan State University from 1999 to 2000 under Saban.
Because Josh is accustomed to getting what he wants based on his football lineage, Josh takes an aristocratic approach to management. With his brazen arrogance, uppity demur, and his "my way or the highway approach" he has Denver sliding down a path similar to Rome under the leadership of Nero.
The 2010-11 season will determine if he will be able to elevate the Broncos to their past glory, or continue to drag the franchise to the realm of the NFL Misbegotten.
Reason No. 1 Disrespecting the Young Gun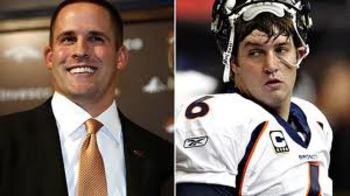 Jay Cutler threw for over 4500 yards and 25 TDs in his third year with the Denver Broncos in the 2008-09 season. Most Bronco loyalists were screaming, "Cutler is the reincarnation of Elway!" Then came the "Kid Coach" with his Louie the 14th collection of "Silver Spoons."
Josh galloped into Denver on his royal chariot and before removing the smile off his face after meeting his young star, Cutler, he secretly negotiated to replace him with Matt Cassel—who is now the Kansas City Chiefs' Interception Factory.
Cutler responded by saying: "My understanding at this point is they're trying to trade me. We'll see where I end up at. I liked it here, I liked playing with these guys but obviously they're not going to let me have that opportunity."
"I'm upset. I mean I'm really shocked at this point," he said. "I could see why they want Cassel. I don't know if they think I can't run the system or I don't have the skills for it. I just don't get it. Or if they don't think they can sign me with my next contract. I just don't know what it is. I've heard I'm still on the trading block."
Josh, way to encourage and believe in your young quarterback!
Reason No. 2 Chasing Brandon Marshall to Miami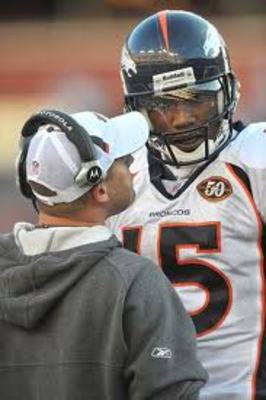 The greatest techniques in management are encouraging, believing in, supporting, and respecting your staff. The biggest reason most employees quit their jobs or find other jobs is apathetic or abusive management.
One of the greatest writers in the history of western literature is Charles Dickens. The recurring theme in most of Dickens' works is the "bad capitalist" who, like Scrooge, treats his employees like meat or expendable merchandise. Most of this treatment stems from the days of monarchs, feudalism, and serfdom—which Josh McDaniels' approach to coaching seems to be based on.
Towards the end of the season, Brandon Marshall pulled a hamstring and missed the remainder of practice. In return Josh announced that Marshall would be benched for the last game of the season against the Kansas City Chiefs, which had playoff implications.
Arrogance or common sense? I think arrogance. Toughness over concern for your player? I think so.
In addition, Josh benched Tony Scheffler along with Marshall for "accountability issues."
Reason No. 3 Dumervil Might Miss the Entire Season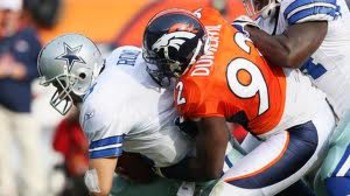 Ok, Elvis Dumervil suffering a torn pectoral muscle, which could cause him to miss the entire season, is not Josh's fault. But when bad karma hits, it hits hard.
This injury to the Broncos' Pro Bowl pass-rusher will totally collapse the kingdom that Nero has already set afire.
Conclusion, Josh McDaniels will be fired no later than the end of the 2010-11 season.
Keep Reading

Denver Broncos: Like this team?