Shaquille O'Neal: Power Ranking the NBA's Biggest Contract Bargains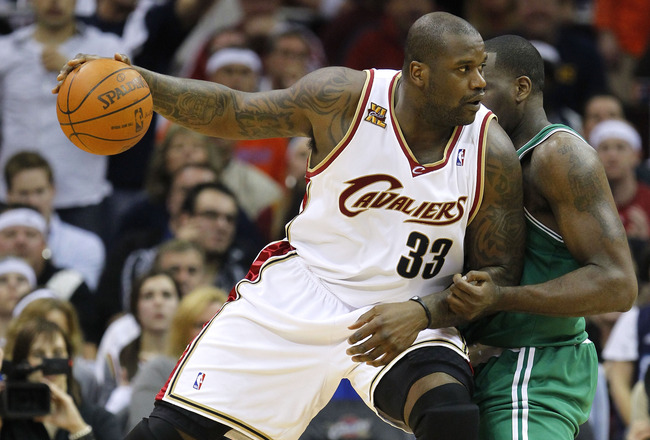 It is reported that Shaq is settling for the veteran's minimum to play with the Celtics and try and win another championship. Many players in the NBA have compromised money for a shot at greatness, while others are simply underpaid.
Here we will break down how many teams are getting the most bang for their buck.
10. Zydrunas Ilgauskas, Miami Heat, $1.3 Million
The Heat have managed to sign another player to be paid the veteran's minimum in Zydrunas Ilgauskas. Big Z wants a shot at a title, and he just may get one with the Miami Heat.
Z has played with LeBron James on the Cleveland Cavaliers, and he could offer the Heat some options at center.
9. Andray Blatche, Washington Wizards, $3.2 Million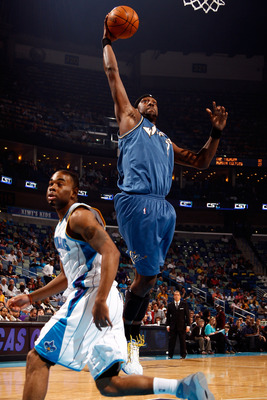 With Gilbert Arenas eating up so much of the Washington Wizards' salary, little was left for Andray Blatche, the center from Syracuse, New York.
Arenas is paid an outstanding $17.7 million, and newcomer, John Wall, stands to make around $33.7 million over the next five years. This leaves little money left for Blatche, who had to take over offensively last season, averaging 14.1 points per game.
While Arenas will be back next season, we have yet to see how he will perform alongside John Wall.
Blatche has proved his worth, and he deserves more than $3.2 million.
8. Matt Barnes, Los Angeles Lakers, $1.7 Million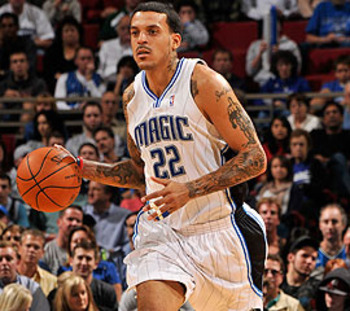 With Kobe Bryant, Pau Gasol, and Andrew Bynum collectively making around $56.4 million, little space is left for other players. Matt Barnes provides yet another shooting option for this powerhouse team.
Along side Ron Artest, the Lakers keep up a solid defense with Matt Barnes, and they keep the pressure off of Kobe so he can do what he does best.
7. Juwan Howard, Miami Heat, $1.3 Million
Juwan Howard has signed with the Miami Heat, taking a veteran's minimum in exchange for a shot at a title.
Howard originally signed with the Heat in 1996 to play alongside Alonzo Mourning, but his contract was then voided because the Heat had gone over their salary cap.
With Mourning now an executive for the Heat, the two can work together in an entirely different way.
6. Aaron Brooks, Houston Rockets, $2 Million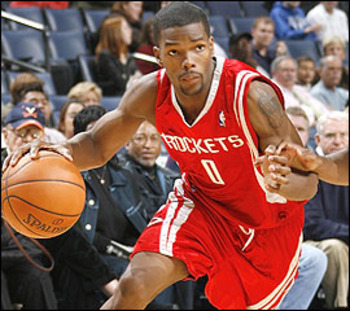 Brooks is an excellent guard for the Houston Rockets, averaging 19.6 points per game. In his third year with the Rockets, Brooks joined only five other players who have made over 200 three-pointers and 400 assists in a single season.
With Yao Ming unsure about even playing in the league and earning $17.6 million, this guard out of Oregon deserves much more than two million dollars.
5. Glen Davis, Boston Celtics, $3.3 Million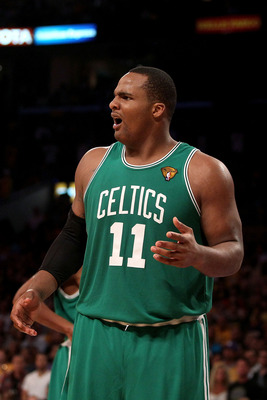 Glen "Baby" Davis is a huge (with his physical being and personality) presence on the Celtics. Big and durable, Davis is loved by Celtic fans and hated by the rest. Davis proved his worth in the NBA Finals against the Lakers, especially in Game Four.
With the Celtics spending much of their allotted salary on their own "Big Three," Davis is left at the short end of the deal.
4. George Hill, San Antonio Spurs, $1.1 Million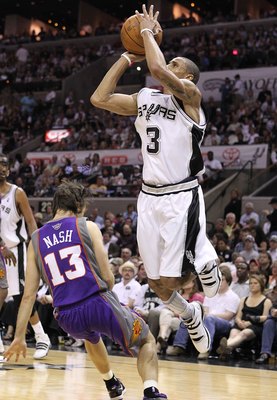 George Hill is one of the lesser-known players on the Spurs, but he is an important piece to their team.
In this past playoff season, Hill started in every game against the Dallas Mavericks and averaged 14.3 points per game in the series. He even scored 29 points in Game Four.
3. Carl Landry, Sacramento Kings, $3 Million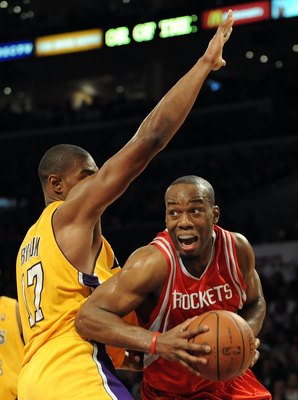 Carl Landry is one of the NBA's most underrated players. Before being traded to the Kings, Landry averaged an exceptional 16.1 points per game with Houston. He upped that number to 18 points per game in Sacramento, playing 37.6 minutes per game.
With Samuel Dalemburt, Beno Udrih, and Francisco Garcia eating up much of the Kings' salary, Landry is left underpaid for his contributions.
2.Shaquille O'Neal, Boston Celtics, $1.4 Million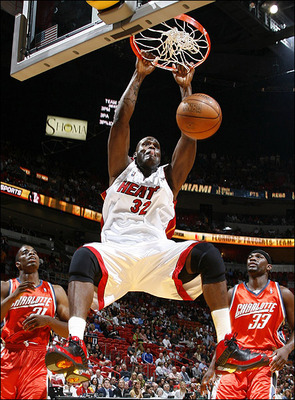 Shaq is one of the greatest centers to ever touch a basketball. His four rings speak for themselves, and the Celtics got one hell of a deal by signing him for $1.4 million.
Shaq wants another title, so he decided to take less money in order to play with a cast of winners.
1. Joakim Noah, Chicago Bulls, $3.1 Million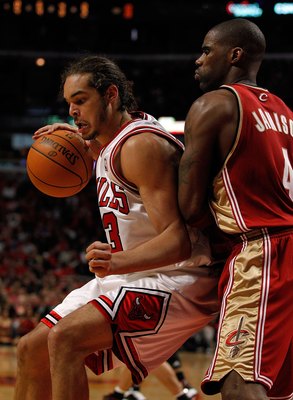 Love him or hate him, Joakim Noah is a vital asset to the Bulls franchise. With only three years of experience in the NBA, Noah has posted exceptional numbers with the Bulls (14.8 points and 13 rebounds per game in the playoffs).
With the new addition of Carlos Boozer and his $14.4 million contract, Noah is definitely a bargain for the Bulls.
Keep Reading