The 10 Most Anticipated Heavyweight Fights From UFC History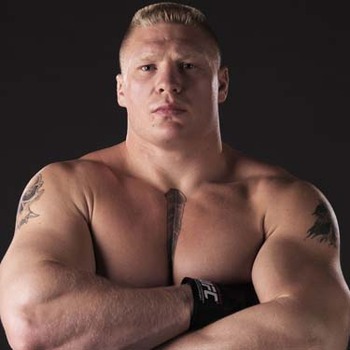 For many years, 19the UFC's Heavyweight division has been the weakest link for the promotion.
For several years around the late 1990s to the mid-2000s, the division had its talent, yet that talent was thin.
Then slowly over time the division has grown bigger, stronger, faster and much deeper in talent.
Some of this was due to pride being bought, and several of their fighters coming over.
The rest was after the long drought the MMA world was finally seeing more big fighters coming into the sport.
With the early weakness that is now a strong point for the promotion - the list of fights that were truly "anticipated" follows the same timeline. Once the talent grow so did the fans desire to see certain matchups.
Here are the Top 10 most anticipated UFC heavyweight fights.
10. Tim Sylvia vs. Andrei Arlovski 2 (UFC 59)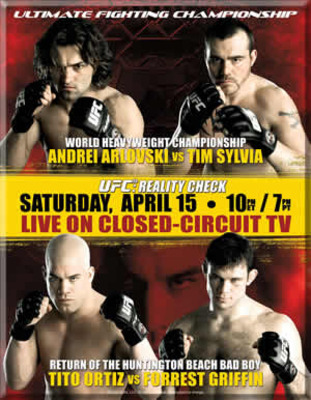 After Arlovski shocked Sylvia with that quick first-round Achilles Lock submission to win the interim Heavyweight title, fans looked forward to this rematch once announced.
9. Cain Velasquez vs. Antonio Rodrigo Nogueira (UFC 110)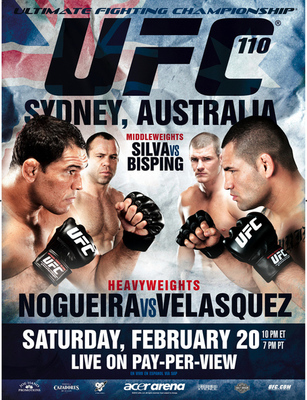 A quickly raising star (Velasquez) facing a veteran, and former champ (Nogueira) to see just how good the rising star was.
Fans thought they knew how good Velasquez was but this was his stiffest test to date, one he past win straight A's.
8. Roy Nelson vs. Junior Dos Santos (UFC 117)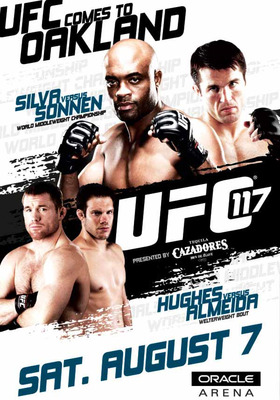 Flying under some fans' radar, this fight will determine the next in line for the UFC heavyweight title.
Nelson is the winner of Season 10 of the Ultimate Fighter, and former IFL champ, currently 2-0 in the UFC.
Dos Santos is 5-0 in the UFC against stiff competition finishing all five with four in the first round.
This fight will take place this Saturday, Aug. 7 from Oakland, Calif., live on pay-per-view. The winner of this fight is rumored to fight for the Heavyweight Title against either Brock Lesnar or Cain Velasquez.
7. Mirko Cro Cop vs. Gabriel Gonzaga (UFC 70)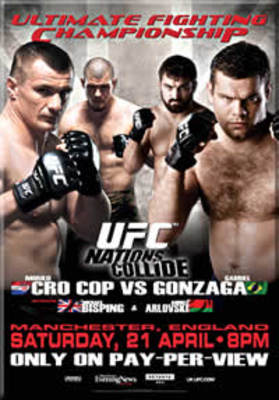 The hype behind this fight was driven by the winner would face the newly crowned heavyweight champ Randy Couture.
Fans were already using this fight to hype the Couture vs. Cro Cop super fight, once Cro Cop defeated Gonzaga.
A brutal right leg kick later and that super fight idea went right out the door though.
6. Randy Couture vs. Tim Sylvia (UFC 68)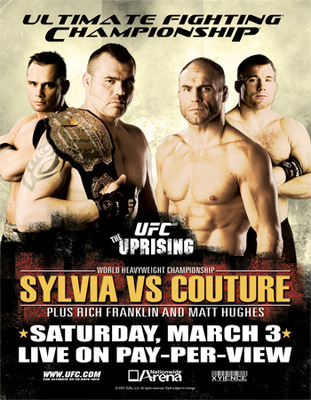 Couture came out of a one-year retirement to face the UFC heavyweight champ Sylvia.
The minute fans heard of this they began a crazy hype machine that culminated with an impressive, and total dominate performance by the "the natural," who at the time was 43 years old.
5. Randy Couture vs. Fedor (Never Happened)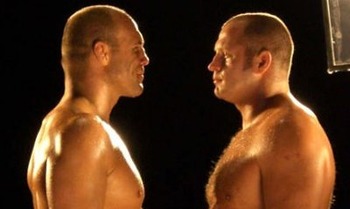 Though this fight never happened, fans have been clamoring about this fight for years. Even though it's the "one that got away" it is still talked about daily.
4. Randy Couture vs. James Toney (UFC 118)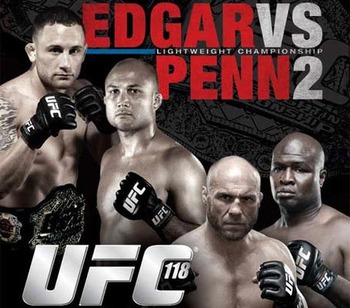 This fight is being talked about as the sport of MMA vs. boxing, and the heavy trash talking by Toney is fueling the fire.
Though it has no immediate title implications it is clearly a fight fans are looking forward too.
Toney will be making his debut.
This fight will take place Saturday, Aug. 28 from Boston, live on pay-per-view.
3. Brock Lesnar vs. Randy Couture (UFC 91)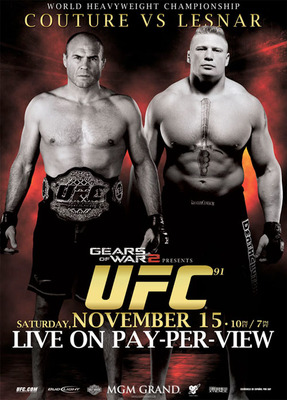 Once Couture and the UFC got past their legal troubles, he was set to face former WWE star Brock Lesnar for the UFC heavyweight title.
Fans had wanted Couture back in the cage for so long, and then to put him in there with Lesnar made this a massive fight.
2. Brock Lesnar vs. Frank Mir 2 (UFC 100)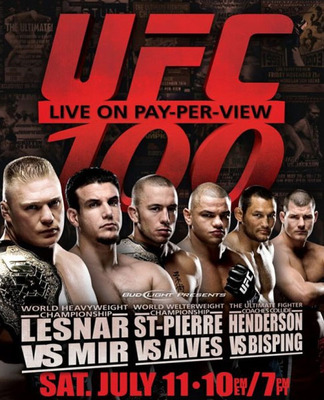 After Mir defeated Lesnar in his UFC debut, a lot of things happened.
Mir went on to win the interim title over Antonio Rodrigo Nogueira, and Lesnar defeated Randy Couture for the "real" title.
This fight had trash talking from both side and was going to unify the heavyweight title.
Throw in that it happened at UFC 100, and at the same time at the first ever Fan expo, and this fight was very highly anticipated.
1. Brock Lesnar vs. Shane Carwin (UFC 116)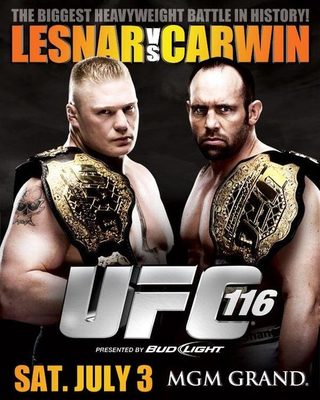 The biggest fight is UFC history as described in the UFC 116 promo, and it very well could have been.
Factor in Lesnar's return to the cage after being really sick with diverticulitis - out for almost a year.
Carwin was coming off a first-round win over Frank Mir to capture the interim title, making this fight another unification bout for Lesnar.
Back to the biggest fight in UFC history, both fighters weighted in at the heavyweight limit of 265 pounds.
Brock Lesnar vs. Cain Velasquez (UFC 121)
Left off the list mainly because the hype machine really hasn't begun for UFC 121 yet. This fight will be big, maybe not on the same lines as Lesnar vs. Carwin but up close to it.
This fight will take place on Saturday, Oct. 23 from Anaheim, Calif., live on pay-per-view. It will be for the Heavyweight championship.
Keep Reading