Worst Logos in the Four Professional Sports Leagues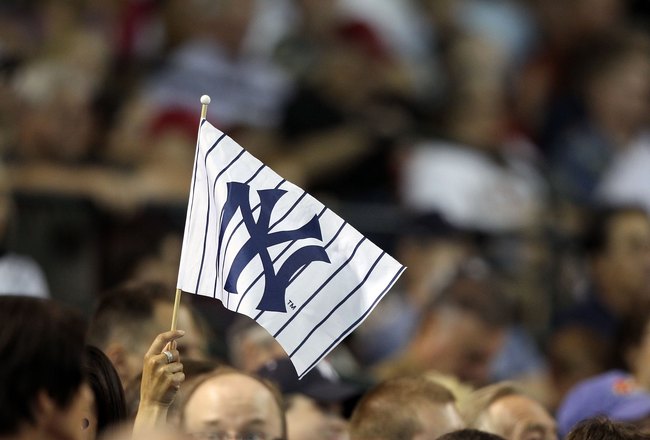 The New York Yankees logo. Classy, powerful, a symbol of excellence around the world. But what about the other end of the spectrum?
Here's a list of the top 10 worst logos in today's professional sports. I included only the four major North American sports leagues (no minor leagues). Any logo currently used by one of these teams qualified (hat/jersey/helmet/etc).
10. Columbus Blue Jackets primary logo
Up until recently, there was a debate about what exactly a "Blue jacket" was. Many people just absent-mindedly assumed it was some kind of hornet, since the CBJ first alternate logos featured a bee with a hockey stick. However, we later came to find out that "Blue Jacket" referred to Northern soldiers in the Civil War.
Regardless, this logo is pretty awful.
9. Vancouver Canucks primary logo
Apparently, this is a whale crashing out of the "C." Whatever it is, this is an ugly logo.
8. Buffalo Sabres primary logo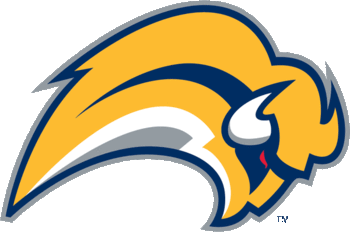 The sabres could have updated the "crossed sabres and buffalo" logo they used for many years and had one of the cooler logos in sports. But instead, they came up with this deformed buffalo.
7. Anaheim Ducks primary logo
Uninspired, unimaginative and obvious. Well, at least they dropped the "Mighty" from their name a few years back.
6. Oklahoma City Thunder primary logo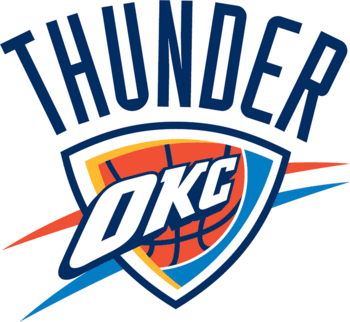 Speaking of unimaginative. The Oklahoma City logo looks like it was hastily thrown together the night before the team moved there from Seattle.
5. Washington Capitals primary logo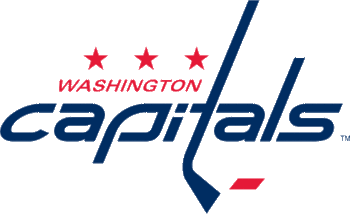 The Capitals scrapped this as their primary and went to the updated design with the Capitol building and crossed sticks. Apparently they missed this mediocre, outdated design and brought it back. Yuck.
4. Atlanta Thrashers alternate logo
First of all, what IS this thing? It has been described as a "Thrasher flying below" as well as a "Flying T."
Whatever it's supposed to be, it's awful.
3. Carolina Hurricanes alternate logo
This thing is supposed to be a "gale warning flag blowing in high wind attached to a hockey stick." If you need that long of an explanation to figure out what the hell your logo is, chances are you should change it!
2. Tennessee Titans primary logo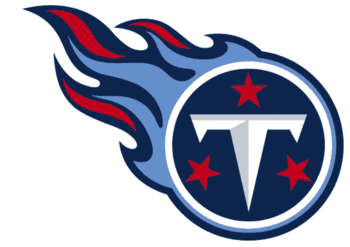 what can I say about this logo? The colors, the design, the concept....just hideous. Interestingly, the "T" does bear a resemblance to the Thrashers alternate logo.
1. WORST LOGO IN SPORTS:Washington Wizards alternate logo
Looks like something a preschool kid came up with. Concept is horrible (a curved "DC" with a one dimensional basketball, genius!) colors are bad and it lacks ANY depth. Maybe the worst logo of all time in any sport, minor or major leagues.
Keep Reading