Phoenix Suns: 5 Things Needed To Make The Playoffs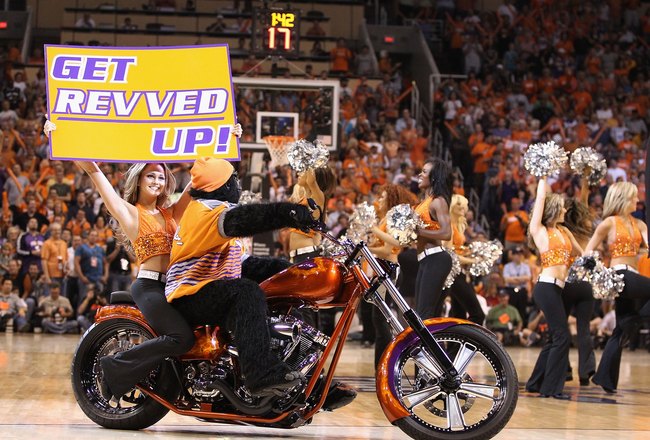 Just as last season, many people doubt the Suns can make the playoffs. The team is once again slated to be No. 10 in the West and they are already saying:
"They lost their main scoring threat and All-Star in Amar'e Stoudemire, no chance."
"As Steve Nash ages, it's hard to imagine how the role players Phoenix has put around him will be able to prevent a Suns slide into irrelevance."
"They took on Hedo Turkoglu's huge contract while also overpaying Josh Childress (who plays the same position as Turkoglu), Channing Frye and Hakim Warrick."
With new changes in the front office (and more to come) as well as four new additions to the lineup, the Suns are again in the underdog situation. However, it seems that two Arizona teams enjoy being underdogs, having brought them close to ultimate success in the past.
Here is a list of five things the Phoenix Suns will need to do in order to make the Playoffs, and possibly shake things up.
Let me know what you think.
5 - Continue Playing Defense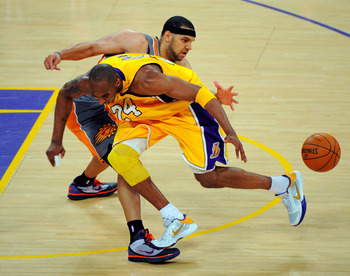 Last season was different in many ways from the past.
For one, the team bought into Alvin Gentry's defensive mindset, though it still isn't comparable to top defensive teams like Boston, Charlotte, Portland, and Orlando. But, the team has done what is possible to improve their defensive mindset night after night.
The 2-3 Zone was used a lot during last season, and almost every game in the Playoffs. A lot of people don't like the zone in the NBA. They say it's admitting you can't play the other team man to man. It is, however, a great strategy to throw the other team off. For some reason, players forget how to play against the zone once they get drafted. On defense, you just move with the ball and trap the baselines.
The Suns used it to their advantage last season and fans should expect the same next season.
Some teams might prepare themselves better for the zone, but it still is an advantage and if used properly it may prove to help win some games.
Jared Dudley and Grant Hill are the team's lock-down defenders, but recent additions of Josh Childress, Hakim Warrick and Gani Lawal will help improve the defense.
4 - Stay Healthy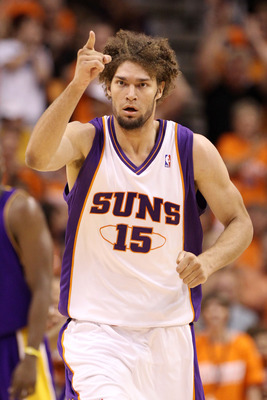 With possibly the best athletic trainers in the league, if the Suns stay in great condition and no one suffers any major (or minor) injuries, the team puts itself in great position to stay relevant.
Grant Hill has seen a major turn-around as soon as he joined the Suns, only missing 13 total games in three seasons with the team. This just proves what the staff has been able to do.
Robin Lopez had two major setbacks last year in what could have been a breakout season. With his starting position sealed, staying healthy could yield high minutes and double-doubles on a nightly basis. Work on his low-post offense and the potential is sky high for RoLo.
Steve Nash continues to play just about every game despite back spasms and age trying to hold him back. With Dragić coming full circle in the Playoffs and winning MVP in the Stankovic Basketball Continental Cup, it will be okay for Nash to sit a few games out against teams below .500.
3 - Un-Selfish Play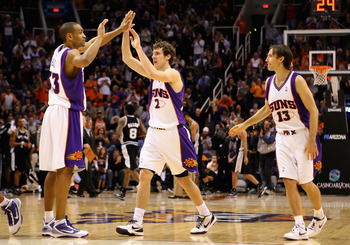 Buy into the mindset of Steve Nash and do what is possible to make others around you better. It will only make the game easier for you. Steve got the team following his footsteps last year and it proved to get them deep into the Playoffs.
When players get everyone involved, team chemistry improves. It is that simple. The players on the Suns' roster know their roles and rarely try to play outside of them. Of course, Stoudemire's offensive game and Amundson's hustle will be missed. But, there are players hungrier than ever to prove they can do the same or better.
Unselfish play will result in all starters scoring in double-figures, a strong case for best/deepest bench in the league, close games ended with a win, long road trips will seem shorter, career years around the roster, and Gentry will have another season as a contender for Coach of the Year.
2 - The Confident Turkoglu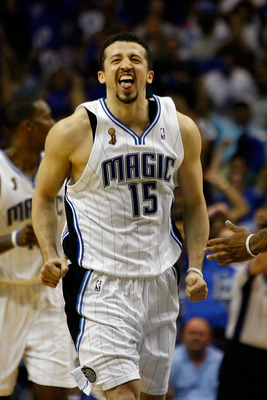 There are already plenty of articles discussing this topic, but if Turkoglu can play like he did in Orlando, the Suns can make noise again. Obviously, he has the talent to do it, it just comes down to his mindset each night and how the team utilizes his abilities.
A deadly shooter who can also attack the basket like few big men, he will have the chance to have instant success in Phoenix. Steve Nash knows how to get a player the ball better than anyone else and this will benefit Turkoglu.
Add the fact he can make the last shot and other 6'10" power forwards will struggle to defend him. This will allow the team's outside shooters to wait for the defense to collapse and also have the chance to nail the last second shot.
I don't know if it's possible, but I'll put money on Turkoglu in running for Most Improved Player. If not him, put Hakim Warrick, Josh Childress or Robin Lopez in that race.
1 - Strong Bench Play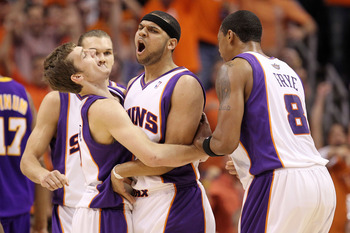 This shouldn't be a surprise to any Suns' fan after seeing what they did last season. The Suns bench was possibly the best last season. They allowed the starters to get rest and keep the games close, and even won games on their own.
The best thing about their bench is how it only got better during the off-season.
Although Lou Amundson was a fan favorite and hustled like few players do, he rarely saw a lot of minutes due to his terrible offensive game. Plain and simple, he was a liability the team had to move on without. Hakim Warrick is not filling in the shoes of Amar'e. He's filling in the shoes of Lou.
The team will look to him to hustle harder than anyone else, defend, rebound, and, unlike Lou, he will be looked to provide as much offensive help as possible. Definitely an upgrade over Lou.
The other change was replacing Leandro Barbosa with Josh Childress. Just like Lou, Barbosa was a fan favorite who will be missed by many fans. The facts he was unable to stay healthy last season, couldn't defend, and was inconsistent made it easier for the organization to move on without him.
Childress will bring what "The Blur" did, but more. He can defend the perimeter well, rebound great for his size, play both shooting guard and small forward, shoot the three, has playoff and international experience, has a finesse to his game, and is very competitive. The guy can do just about everything, he just isn't as fast. But, more often than not, that speed hurt Barbosa as he was too fast for himself.
Second-round draft pick Gani Lawal also has a chance to prove himself on this already deep bench. His ability to score in the low-post and rebound will find him minutes, it wont be many, but enough to solidify a role in the 2011-12 season. He is definitely a great asset to have on the team that might rely on this bench to start in the future.
Add those three players with already productive Goran Dragić, Channing Frye and Jared Dudley and you have a very deadly bench. These guys could even start for the Timberwolves. Most teams can't say that about their bench.
Expect the Suns to sign another center to ensure they are set at each position if injuries occur . With Matt Janning signing today, the team filled the need for a back-up to Dragić.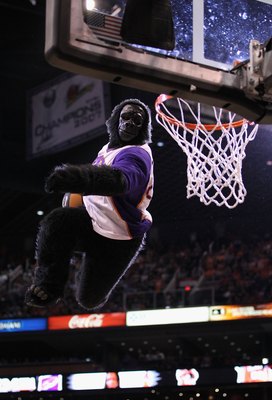 The Suns have plenty going their way this coming season, as well as things that need work.
If they follow all five things listed it should be enough to make the Playoffs as anywhere from 5-8 seed.
The Houston Rockets won as a 6 seed in 1994-95, so anything is possible.
Keep Reading

Phoenix Suns: Like this team?