The Game of Trust: Ozzie Guillen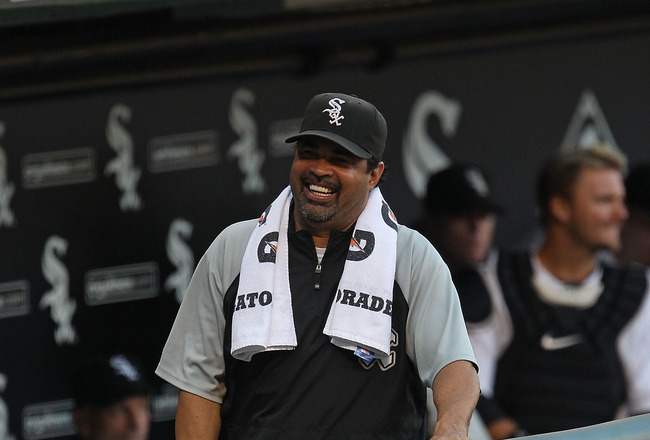 Ozzie this, Ozzie that, Ozzie why? Ozzie Ozzie Ozzie!! That's exactly what you would hear from the media and non White Sox fans. Trash talking about Ozzie Guillen and somehow finding a way to put him down.
From Jay Mariotti to Phil Cuzzi to normal baseball fans, Guillen has never been a likable manager in the game of baseball.
Correct so far? Of course.
Yet there is a special group of people that enjoy being in contact with him and having him around them. This group goes by the name of the Chicago White Sox.
But Why?
Only one reason folks, he simply trusts every single one of them.
But isn't that what every other MLB manager does? Well not necessarily, not as much as Ozzie does.
Here's take a closer look at how Ozzie Guillen shows trust in his players.
Gordon Beckham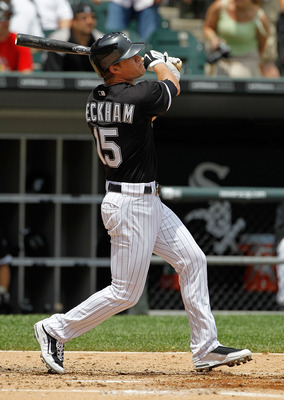 For three months, Gordon Beckham remained stuck in a deep hole; a dark, lonely hole where it's just you, your mind, your bat, and that embarrassing batting average that pops off the scoreboard for everyone to see when you come to the plate. His batting average dropped to as low as .182.
What was Ozzie's solution to this? To simply keep him in the lineup and let the young hitter find his way out.
In many cases, other managers would have benched a player batting like this, or even send him down to the minors where he could reestablish himself and find the groove once again.
But not in Ozzie's world
From the beginning of the season, Guillen called Beckham one of the best young hitters in the game, and he stuck to his words, trusting and supporting him through every game.
As of now, Beckham is hitting .245, a major increase since his struggles.
Bobby Jenks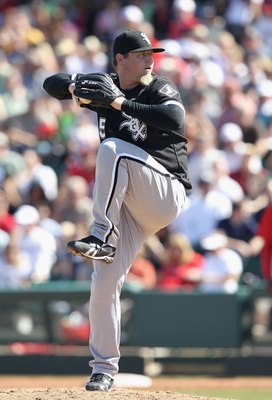 In a tight playoff race there is little margin for error. After imploding in the ninth inning twice in a row and frustrating White Sox fans, Bobby Jenks almost lost his closer position.
The "almost" is a key word. Because Jenks didn't necessarily lose it. In fact, he was put into a closing situation once again only couple of days after he embarrassed every fan rooting for him.
How come Jenks is still the closer?
Even with having two or three legitimate replacement options in the bullpen, Ozzie still trusted Jenks, and still gave him another chance to gain back his reputation and continue to do what he does.
"Closers struggle, we've seen it, and we're going to continue too see it. Bobby knows what he could do, we can't give up on him so quick," Ozzie said.
Starting Rotation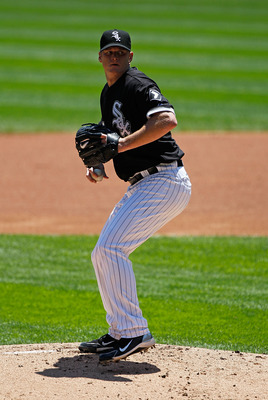 At the beginning of the season, the Sox starting rotation was projected to be one of the best in the league.
Then April came through, then May, and the starting pitchers found themselves struggling, not being able to get batters out, and most importantly not meeting expectations.
Little by little they improved, as June came, then July and now August, and if you look at the White Sox ERA as of now, it stands at a sweet 3.89, fourth in the AL.
Many sports analysts and fans wondered how it happened, mostly after watching the pitching staff dominate in the past two months.
Once again, it's a simple answer. With the help of pitching coach Don Cooper, Ozzie motivated his pitchers to compete and never give up on the pennant race. He kept the same rotation, never rested a pitcher, and never gave up on their hopes.
A.J Pierzynski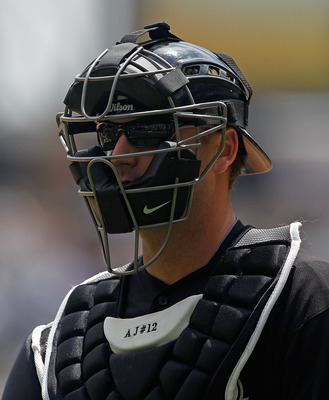 You can't find many catchers in the league who are capable of hitting .300+ at the plate. When A.J Pierzynksi proved himself last year and was able to stay consistent at the plate, Ozzie knew he had a good everyday catcher.
But that was until the 2010 season came, and the A.J we've expected has not been in our sight. What we've seen so far is the first pitch swing A.J, the slamming bats on the ground A.J, and the groundball A.J.
Yet Pierzynksi is still in the White Sox everyday lineup. Even with Ramon Castro hitting .328 in limited playing time.
This just shows how much Ozzie loves A.J and still believes he's a big reason to why the starting pitching is a strong staff.
Don Cooper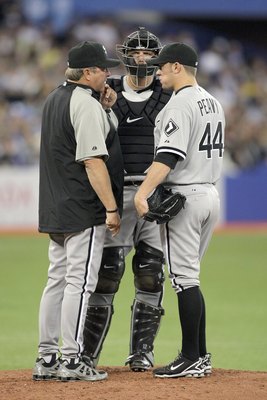 When is Peavy coming back? Ask Coop.
Who is the right guy to bring in? Ask Coop.
Is this the same Floyd? Ask Coop.
Coop Coop Coop. The man that Ozzie will always continue to love no matter what.
Don Cooper completes Ozzie and his actions.
Keep Reading

Chicago White Sox: Like this team?