Kobe's Backup: Assessing the Hole on the Lakers' Bench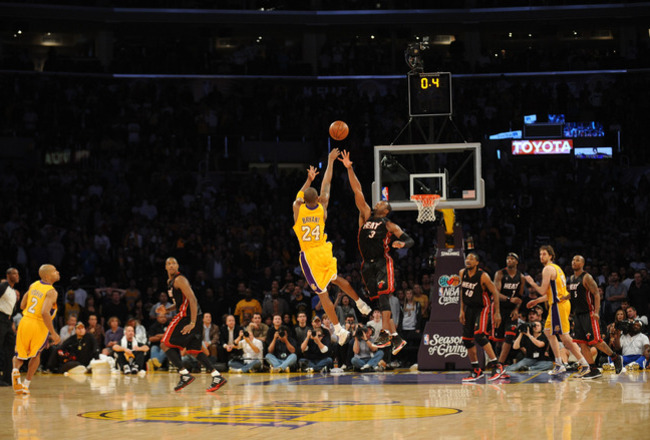 With the addition of Theo Ratliff, Matt Barnes, and Steve Blake, the Lakers bench looks to be the best since 2007 when Sasha was the Machine and Ariza was on the bench; but this lineup is still missing a reliable backup to Kobe Bryant. Sasha Vujacic is no longer the Machine, and is relatively useless unless you need to annoy a backup point guard. Shannon Brown filled this spot last season, but he could potentially join the New York Knicks for more money and a chance to start. Even though most of the free agents have already found teams, there are still some good Shooting Guards that the Lakers could acquire for cheap.
Shannon Brown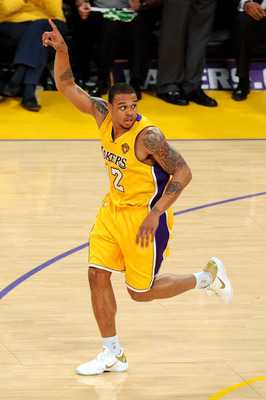 This is the obvious choice for the backup role considering that he has been the backup Shooting Guard for the Lakers during their back-to-back championships. But, he seems likely to leave Hollywood for the bigger contract and the bigger role of playing with the New York Knicks. Another problem is that Shannon Brown isn't necassarily a great fit for the Lakers. Even though the fans love him, Phil Jackson has been known to dumb down the plays of the Triangle when he is in the game, which could hurt the offense of the 2nd unit.
HOW TO GET HIM: 4-6 years, $4-6 million annually
Tracy McGrady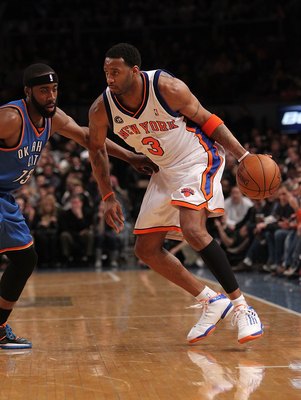 Tracy McGrady has long been rumored to join the Lakers this offeason, but so far there have been no rumors of contract negotiations between McGrady and the Lakers. Although McGrady thinks he can still start in this league and be a star, if he realizes that no team will give him that opportunity, then he would be more likely to join a team such as the Lakers or Bulls that will give him a decent amount of shots and minutes off the bench. McGrady is unlikely to accept the veteran minimum, so the Lakers only option would be a sign and trade with the Knicks. They could potentially send Sasha Vujacic and Shannon Brown to the Knicks for Tracy McGrady.
HOW TO GET HIM: 2-3 years, $4-6 million annually, sign and trade with Knicks
Jerry Stackhouse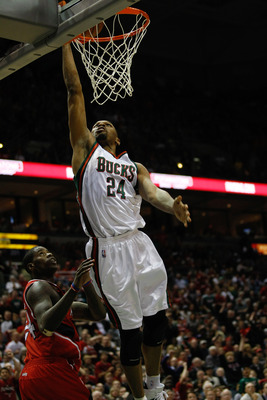 Although he is old, Jerry Stackhouse proved last seaosn that he can still play. The last time Jerry Stackhouse was rumored to be a possibility for the Lakers was halfway through the 08-09 season, but he could still be helpful off the bench for the Lakers as a shooter in limited minutes. Another advantage of Stackhouse is that he is looking for a ring, and would most likely be willing to accept the veterans minimum and 10-14 minutes a game.
HOW TO GET HIM: 1 year, veterans minimum
Kyle Weaver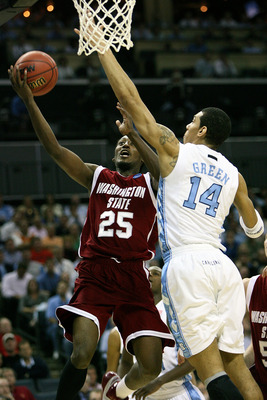 Not many people have heard of Kyle Weaver, but he has proved in his two seasons in the NBA that he is a good role player. Weaver is a good passer and defender, who also has a decent shot. Although he isn't the shooter that Stackhouse or McGrady are, he is able to knock down 3-pointers consistently. Weaver's minutes went up and down for the Thunder in his rookie season, and he proved that he can play well in any amount of minutes.
HOW TO GET HIM: 1 year, minimum contract
Keith Bogans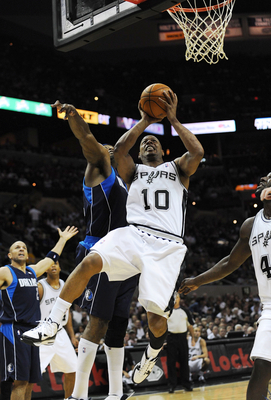 Though Bogans is not known for his offensive game, he is known has a tough defender. Bogans would fit in nicely with Kobe Bryant, Ron Artest, and Matt Barnes, who are also known for their tough defense. Even though his offense isn't great, he is a good set shooter when he is open. Another advantage of Bogans is that he is older and wants a ring, so he also wouldn't be asking for a lot of money and minutes.
HOW TO GET HIM: 1 year, veterans minimum
Michael Finley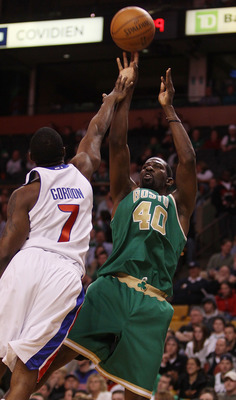 Like Jerry Stackhouse, Finley is a former 20+ ppg scorer who is now looking for a ring, even though he already has a ring. Finley is a clutch shooter who doesn't need more money or a lot of minutes. Finley's clutch shooting gives him an advantage over everyone else on this list because none of them are as clutch as him, but the other players are arguably better all-around at this point in their careers.
HOW TO GET HIM: 1 year, veterans minimum
Larry Hughes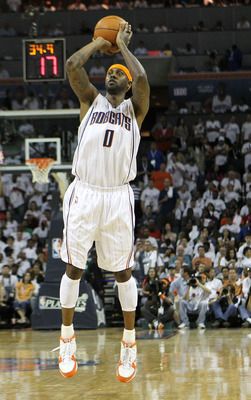 Other than Tracy McGrady, Larry Hughes is arguably the most talented player on this list. Hughes is an above-average defender and an above-average offensive player. One problem with Hughes though is that he probably won't be willing to accept less than 20 minutes a game, even though he may be willing to accept the veterans minimum. If Hughes was willing to accept the minutes for a chance at a ring, then he could be a good fit as a scorer off the bench.
HOW TO GET HIM: 1 year, veterans minimum
Delonte West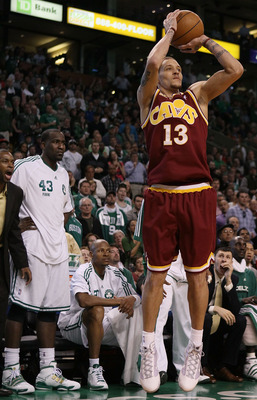 If it wasn't for his personal problems, Delonte West would be in high demand from contenders this offseason after being waived by the Minnesota Timberwolves. West is an above-average player that can shoot, defend, and attack the rim. West would be willing to accept a small contract on a team like the Lakers to try and prove that he isn't a problem player; but if his problems don't stop, then he could be a chemistry killer for the Lakers. If he does work out though, he would provide great shooting and perimeter defense against the likes of Chris Paul, Rajon Rondo, and Deron Williams.
HOW TO GET HIM: 1 year, minimum contract
Keep Reading

Los Angeles Lakers: Like this team?