Brett Favre's Killer Moments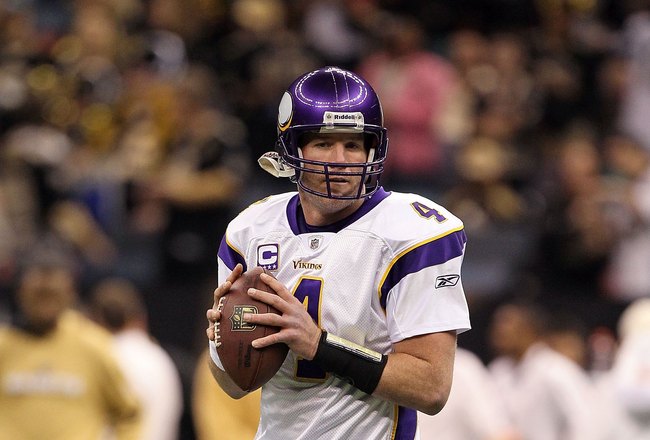 Question: who wreaked more havoc and destruction, Attila The Hun on Asia or Brett Favre on the Packers, Jets, and Vikings franchises?
While we are forced once again to endure another "will he? won't he?" training camp dilemma from the most overrated player in NFL history, I thought I would highlight Brett Favre's "killer" moments. And by "killer" I don't mean "awesome," I mean team/season/franchise killers. In no particular order, here they are. Enjoy!
Summer '08: Bullies Packers into trading him to the Jets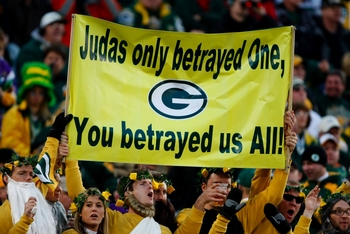 On March 4, 2008, Favre formally announced his retirement. He added the chances for a Super Bowl win were small, and that he was no longer up for the challenge of a grueling NFL season. Favre openly wept about retiring and stated that his decision had nothing to do with what the Packers did or didn't do. He said his decision to retire was based only on the fact that he didn't want to play anymore.
Fast forward to July 11, and Favre was asking for the Packers to release him so he could sign with another team. Packers management declined. On July 14, Favre spoke with Greta Van Susteren of Fox News, complaining that he was not ready to retire but was pressured by the Packers to make a decision (the NERVE of them!) before the NFL Draft. He complained about the Packers not releasing him, and accused Packers management of being dishonest.
The Packers traded Favre to the Jets on August 7 for a conditional fourth round draft pick in 2009.
Pick Six! Favre ties record with 6 in playoff loss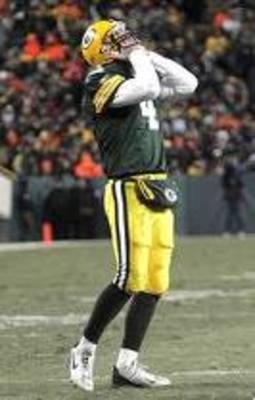 Jan. 20, 2002
The 12-4 Packers vs.14-2 Rams in the divisional round.

Favre throws 6 picks – tying the single-game NFL record for postseason picks in a 45-17 rout in St. Louis.
Retirement, Part II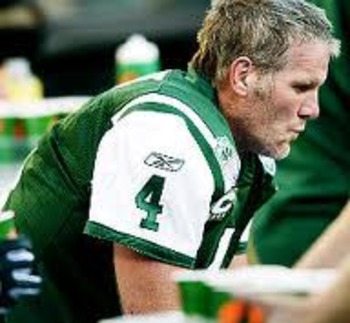 After a season in which he led the Jets to a monumental collapse down the stretch and threw 22 interceptions, Favre retires again on February 11, 2009.
Oops...wrong team! Playoff OT pick vs. Eagles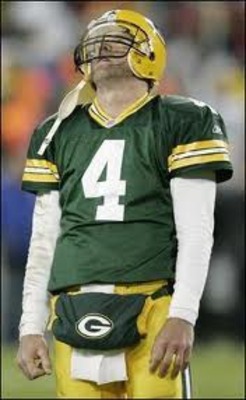 Jan. 11, 2004

On Green Bay's very first offensive play of overtime, Favre tossed a bad pass into the hands of Eagles defender Brian Dawkins.Eagles march down the filed, kick a field goal, and move on.
Throws 4 INT in playoff loss to a .500 team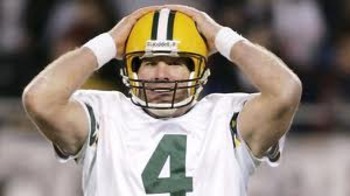 Jan. 9, 2005
The storyline: The 10-6 Packers face the 8-8 Vikings at home in the Wildcard round of the NFC playoffs.

Favre turns in an incredibly bad performance (22 of 33, 216 yards, 1 TD, 4 INT, 55.4 rating), as Packers suffer a humiliating 31-17 loss to one of the worst teams ever to reach the playoffs.
Favre becomes only the second quarterback in history to lose a playoff game to a .500 team.
I will. I won't. I might. I'm a Viking!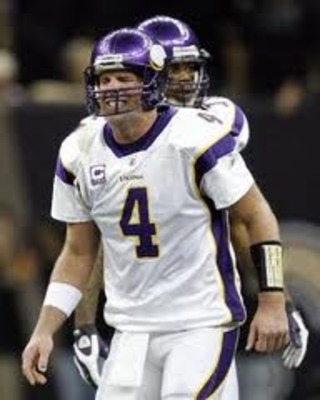 June 15, 2009, Favre stated he was considering playing again, most likely with the Minnesota Vikings.
July 28, Informs Vikings officials that he would remain retired.
August 18, WCCO-TV, a CBS affiliate in Minneapolis, Minnesota reported that Favre would sign with the Minnesota Vikings later in the day. Conveniently, (for him) Favre had missed most of training camp, and caused incredible distractions, as well instability in the Vikings QB corps.
Caps playoff game collapse with INT in overtime vs. Giants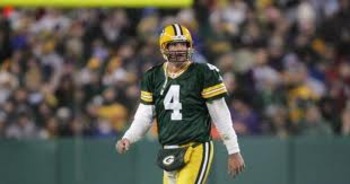 Jan. 20, 2008
The 13-3 Packers were favored at home against the 10-6 Giants on one of the coldest nights in Lambeau Field history.

Favre-led Packers offense suffered one of the worst collapses in history. In the fourth quarter and overtime, Favre completed 4 of 10 passes for 32 yards with 2 INTs. Green Bay netted 9 total yards in their final four drives.

Favre's second pick, on the second play of overtime, set up New York's final field goal in a 23-20 victory, and a trip to the Super Bowl.
Favre throws--what else?--an INT in his firs NFL pass attempt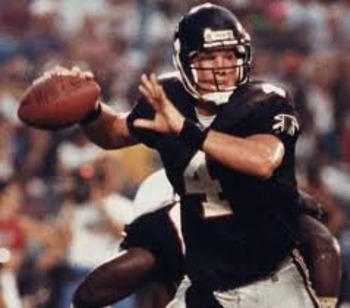 1991
Brett Favre throws a 15 yard TD pass to Andre Collins in his first NFL regular season pass attempt.
Problem is, Collins was playing for the Redskins, and the TD was scored when he ran the interception back vs. the Falcons.
A harbinger of things to come.
Oops, I did it again!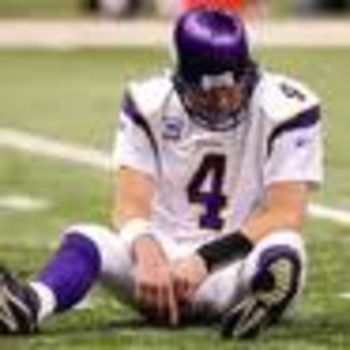 Jan. 24, 2010
Favre's Vikings vs. the favored Saints on the road in the NFC Championship game.

The Vikings are locked in a 28-28 tie with 19 seconds to play and face a 3rd and 15 at the Saints 38. They need a mere five yards to get a legit shot at a game-winning field goal to send Minnesota to the Super Bowl for the first time in 33 years. The only thing that would kill Minnesota's chances is an interception.
Of course ... Favre throws the ball across his body and into the heart of the New Orleans defense, right into the hands of Tracy Porter. The Saints get the ball in overtime and proceed to go down the field and kick the game-winning field goal.
2010: A Favre Odyssey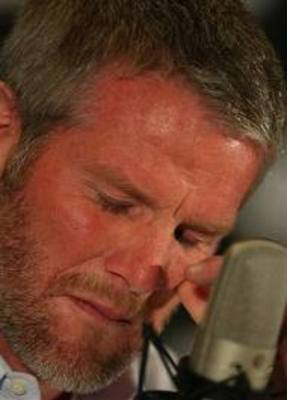 There are rumors about Favre not returning this year. Don't bet on it. Sure he hurts the team by holding out like this, but it's only because he doesn't want to live like some "commoner" in a dorm for four weeks. He's Brett Favre. He doesn't actually WEAR Wrangler jeans, you know.
Favre will most likely be back to stage some late game dagger-in-the-heart moment for us this season. Problem is, he'll be stabbing his own team.
Keep Reading

Minnesota Vikings: Like this team?