The Top 25 Minor League Promotions for 2010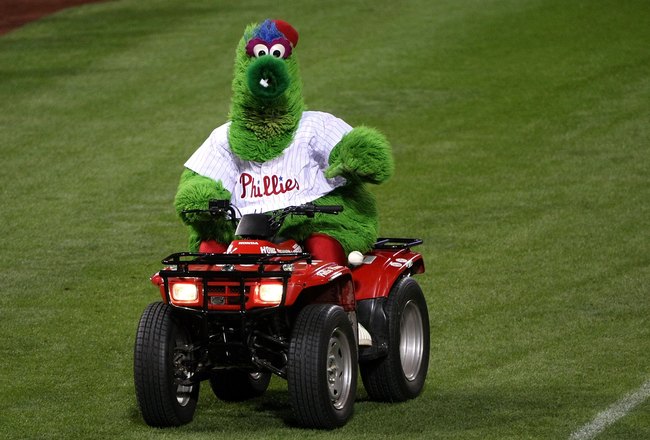 Minor League Baseball provides a great alternative to Major League Baseball. Minor league games provide a more intimate setting, more affordable tickets and a family friendly atmosphere.
One of Minor League's biggest attractions is the wacky and creative promotions are offered every year. Some offer opportunities to enjoy time with family, others feature tributes to pop culture, and many use extreme imagination to attract fans.
Preening the list to 25 was tough. Some of the promotions left out included Cleveland Sports night for the Lake County Captains, a Cinco DeMayo Hangover night, Tiger Woods night, Spam carving and the Iowa Cubs' fan batting practice.
Here are 25 of the best through the end of July 2010.
25) Reading Phillies, Gluttony Night, April 9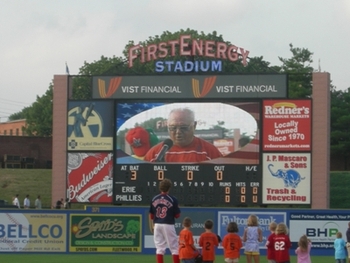 A $10 wristband gave Phillies fans the opportunity to eat unlimited concessions through the seventh inning.
24) Trenton Thunder and Charlotte Stone Crabs, World Cup Night , June 13 and June 19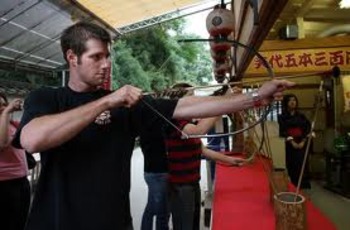 The Thunder's version of honoring the World Cup included a baby race with babies representing each of the countries in Group C (U.S., England, Slovenia and Algeria) with the winning baby receiving a soccer ball autographed by the entire Thunder team, and the first 1,000 fans also receiving soccer balls. Unfortunately, those fans will not receive autographs on their balls.
Charlotte wanted to give their fans a sense of being in South Africa. Vuvuzela's were present, the Stone Crabs home runs were recognized by announcements of "Gooooooooaaaaallll," and different parts of the stadium represented different countries.
The highlight of the in-between inning contests was team mascot Stoney competing against fans in penalty kicks on the concourse.
23) Fresno Grizzlies, Twilight Night, June 26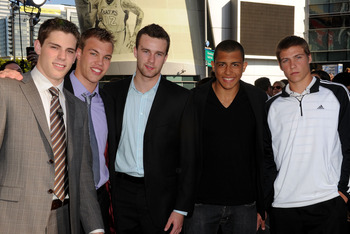 The Twilight series is the hottest ticket in films right now. Many teams are paying homage to the series, with the Grizzlies providing the most elaborate and involved promotion.
It took place during a lunar eclipse and the Grizz had many activities that night. Fans chose Team Jacob jerseys over Team Edward as the Grizzlies took the field, the jerseys were auctioned off after the game as were tickets for opening night of Twilight: Eclipse and the proceeds benefited the Central California Blood Center. Fans also had the option of sitting in the Team Edward or Team Jacob sections.
The Grizzlies also gave non-Twilight fans the option of sitting in the Team Nothing section. Buster Posey bobbleheads were handed as well.
22) Akron Aeros, LeBron James Night, July 19 and Augusta Greenjackets July 23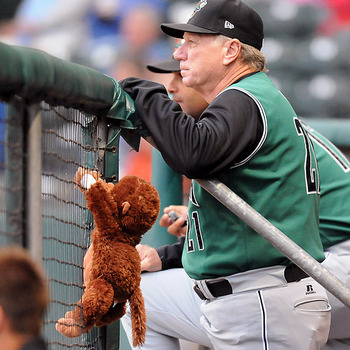 You would expect the Aeros to have a night to ship LeBron out, but Tiger Woods would be the expected public enemy number one in Augusta.
After the nearby Lake County Captains failed to convince LeBron to stay in a Cavaliers uniform, the Aeros held a night to wish him adieu. Any fan that brought an LBJ jersey or apparel item to the July 19 game was given free admission. The Aeros then sent Aero Jerseys to international relief organizations.
The Green Jackets seemed like honored athletes with inflated egos. They had a Brett Favre night in 2008 and continued the tradition with LeBron by staging backstabbers night last month.
Anyone with an Ohio drivers license was given free admission, 2-for-1 drinks and seat in a section with grief counseling.
LeBron was inducted into the "Backstabbers Hall-of-Fame" that according to the Greenjackets also included Brutus, Judas, Benedict Arnold, Nick Saban and Roger Clemens.
They also mocked "The Decision" by having Manager Dave Machemer announce to a live TV audience where he had dinner that night.
21) OKC Redhawks and Ft. Myers Miracle, The 30th Aniv. of Star Wars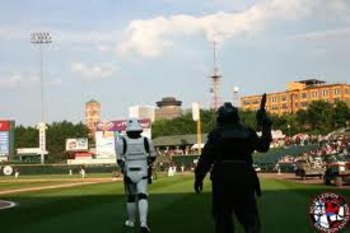 The Redhawks honored Star Wars geeks first with an appearance by Peter Mayhew, the actor that played Chewbacca. Mayhew signed autographs and posed for pictures.
The Miracle honored Galaxy far, far away by having Yoda announce the Miracle's starting lineup and Darth Vader announced the Daytona Cubs starting lineup.
20) Fort Myers Miracle, Wine, Women, and Baseball, June 10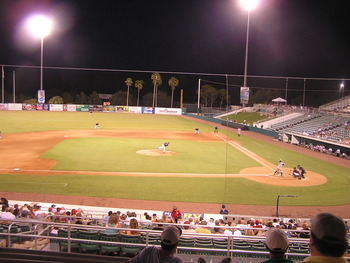 The idea behind Wine, Women and Baseball was for the Miracle to introduce women fans to a more intimate knowledge about baseball and add a little vino for some relaxation.
The women had a session with Miracle Manager Jake Mauer and their battery of Pitcher Bruce Pugh and catcher Dan Rohlfing. Also included was a women's only dugout autograph session, opportunities to sit in on the radio broadcast, help the grounds crew and wine sampling on the concourse.
19) South Bend Silver Hawks, Halfway to Halloween, April 21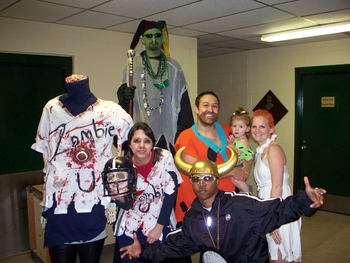 Many teams do halfway-to nights. St. Patrick's Day, Christmas, or maybe even New Years. The Silver Hawks decided to honor Halloween.
Goody Bags were handed out to children and fans that arrived in costume received a discounted ticket. The winner of the best costume contest received round trip tickets.
18) Fresno Grizzlies, Great Tweet Up II, July 22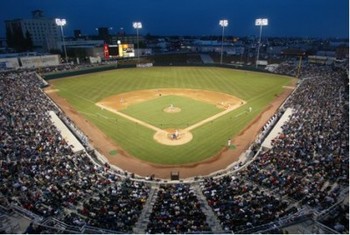 For their second annual Tweet event, the Grizzlies gave mircoblogging fans access to discounted tickets, exclusive in-game contests and discounts all evening. The ability to turn their virtual friendships into real meetings will make Chukchansi Park the place to be in Fresno.
17) Quad Cities River Bandits, Circle of Life Weekend, May 7-10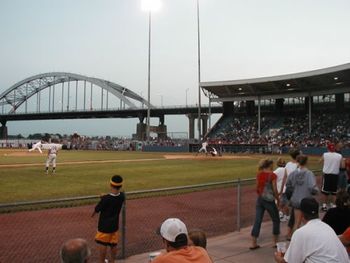 A father taking a son to his first baseball game is a milestone for many fathers and sons. During the week of May 7-10, the Quad Cities River Bandits celebrated the Circle of Life Weekend.
During a four game stretch, the River Bandits had Maternity Night, Keith Lucier Memorial Scholarship Night (where a college student will be awarded a year of tuition), Wedding Giveaway Day, and Funeral Night. The later two, the River Bandits awarded a wedding to take place at the Bandits Game August 20 and it concluded with one fan being awarded an expenses-paid funeral.
Some of the highlights of the weekend included Lamaze classes and craving stations for expectant mothers on Maternity Night and the scholarships, wedding, and funerals awarded.
16) Spokane Indians, Create Your Own Cheer Sign Night, July 5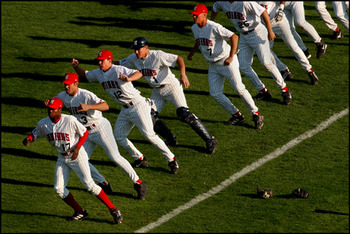 In the past, ballpark signs were part of the ambiance of a specific ballpark. Comiskey Park in Chicago was a harbinger of them. Bulls-eyes for home-runs, "Pitch to Zisk/Fisk at Your Risk," and "Oooh" for the long one.
The Indians honored those times by encouraging fans to create their own cheers on July 5. Fans were encouraged to bring their own signs and booths were set up for those that didn't. The fan with the best cheer/sign was given an unspecified award.
15) Dayton Cubs, Front Row Joe's 1000th Game, April 21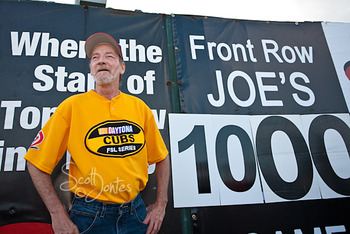 The Daytona Cubs decided to honor their most dedicated fan "Front Row Joe" for attending his 1000th consecutive game on April 21. "Joe" has not missed a game since 1995 and he was honored with a pre-game ceremony, the team wore their 1995 jerseys and concession items were priced at 1995 prices.
14) Altoona Curve, Bad Idea Night, July 7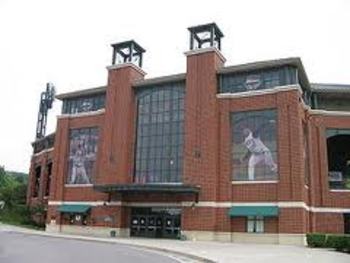 According to the Curve they will honor Bad Idea night by revisiting bad ideas from many different aspects of life.
"From Prohibition to Astroturf; from Boston trading Babe Ruth to New Coke; and from American football in Europe to the opening of Al Capone's vault there have been a number of bad ideas in recent memory. On this night, the Curve will commemorate ideas that were "all bad."
13) Lowell Spinners, Celebrating 50 Years of Bubble Wrap, July 17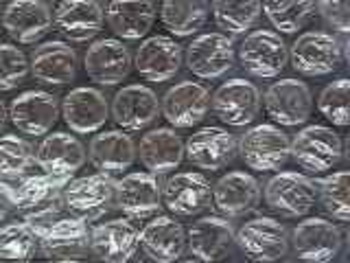 Where would packaging and shipping be without bubble wrap? The Spinners came up with the creative idea of honoring the importance of bubble wrap on its 50th anniversary.
The Spinners wanted to try for the Guinness Book of World Records for simultaneous Bubble Wrap popping, but they were denied.
12) Kinston Indians, Mother's Day Diamond Dig, May 9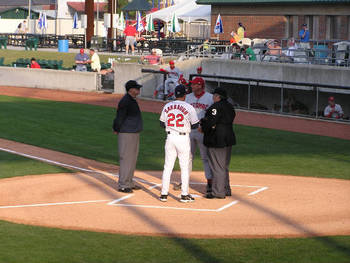 The Indians honored mothers by hiding diamonds in the infield and then having a Diamond Dig.
11) Charleston River Dogs, Backwards 1K Race, April 15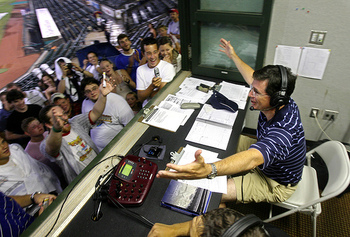 In an ode to fun runs, the River Dogs offered a 1K, three laps around the warning track 1K race. The race included beer stations halfway through to hydrate, a post race party at the park, tickets to the Riverdogs game to follow and another post-game party at a Charleston Bar.
10) Wisconsin Timber Rattlers, Salute to Cows, June 10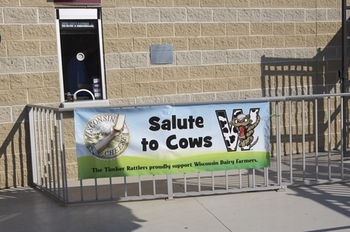 Who else could honor cows but a team based in the Dairy State. The Timber Rattlers had a variety of events for fans to witness or take place in. There were cows on display outside the park, complimentary cheese samples, cereal bowl giveaways, and a mooing contest.
9) Bowling Green Hot Rods, Toy Hall of Fame Night, June 2

The Hot Rods honored more than 40 toys that have been recognized by the Toy Hall of Fame. Some of the toys that were given away includes Legos, Mr. Potato Head, and checkers.
8) Lehigh Valley Iron Pigs, Disco Ball Giveaway, May 20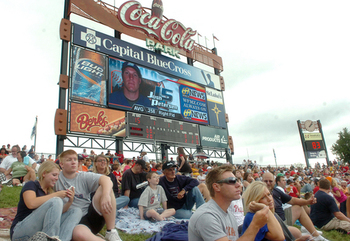 The Disco Ball Giveaway was part of a trilogy of baseball giveaways from the 60's, 70's and 80's. The 60's giveaway was a tie-dye baseball. The 80's night included a Magic-8 ball.
On May 20th, the first 3,500 fans received Glimmering Disco retro Baseballs that are supposed to invoke the center of any dance floor from the Denny Terio era.
7) Richmond Flying Squirrels, Alligator Wrestling, June 18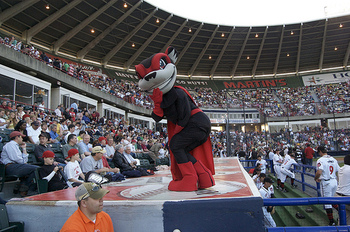 Richmond, VA doesn't exactly invoke images of alligators. On June 18, Flying Squirrels General Manager Bill Paperniak helped wrestle an alligator during a pre-game exhibition. The reptilian fest didn't stop with the gator. Snakes, Lizards and a smaller three foot alligator (the wrestling gator was seven and half feet) were on display in the concourse during the game.
6) Bowie Baysox Outdoorsman Night, April 9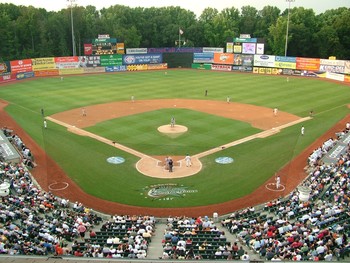 With Prince George's Stadium located in a secluded wooded location, the Baysox are the perfect team to host Outdoorsman night.
The club honored a number of outdoor recreational activities. Fans with a hunting, fishing or crabbing license were given discounted admission to the game. The Baysox held a contest for fans to bring photos of their most impressive catches for fans to vote on.
The first pitch was thrown out by Tom Crutchfield, the Maryland record holder for "largest non-typical white-tailed deer" and outdoor themed games were played between innings.
5) Altoona Curve, Redundancy Night, June 9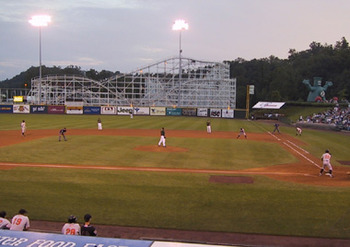 The Curve Honored Redundancy Night in a variety of ways. Identical Twins, people of a redundant age (IE 22, 33, etc.), double digits at the end of their birth year, nearly identical names, and repetitive cities all got in for free.
The Curve gave away broken records, all batters were announced twice and the same song was used for all the players heading to the plate. Finally, Curve promotion director Matt Hoover received a pie in the face after every inning.
4) Lake Elsinore Storm, Nothing Night, July 5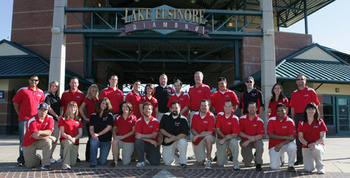 For those that had nothing to do July 4th weekend, the Storm provided the perfect venue to do it. Fans were charged nothing to get into the ballpark, but had to bring their own food, because if you asked the team what kind of food they were offering the answer would be nothing. There was also no music, between inning contests or PA announcer. Nothing night was all about the game and just the game.
3) Salem Red Sox, Awful Night, July 2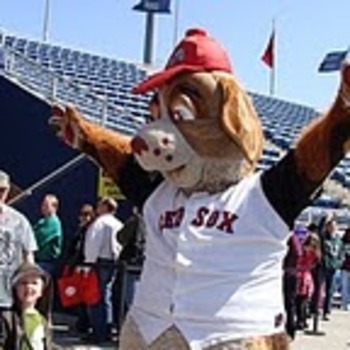 Altoona was ahead of the Curve with awful night, that has now been copied by other teams throughout Minor League baseball. Banking on imitation being the most sincerest form of flattery.
Salem has taken their Awful Night in a different direction. The Curve have used awful night to shock fans. The Curve have shocked their fans by showing the GM's removed Gallbladder. The Red Sox have gone a different route.
Their 2009 awful night included giving away air guitars to early-arriving fans. This year, they handed out a voucher for a free compliment from a Red Sox employee, had a game of musical chairs with an excess of chairs, guess what number I am thinking of competitions, and staring contests with the team mascot.
2) West Michigan Whitecaps, Festivus Night, June 26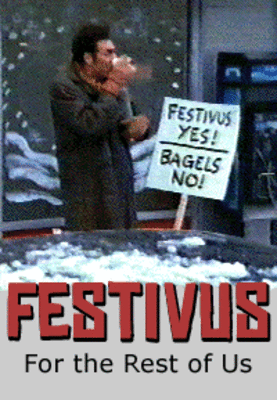 Even though Seinfeld has been off the air for 12 years, its popularity endures. The Whitecaps honored the traditional Seinfeldian holiday of Festivus. The Whitecaps honored festivus with the Table of Grievances, the feats of strengths, a festivus pole, and festivus on field contests.
1) Reading Phillies, Morning Game, June 14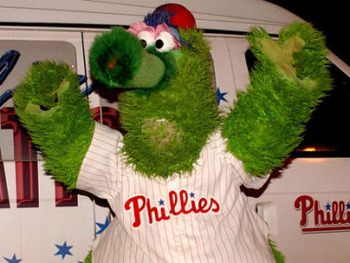 The Phillies took the idea of the business man's special to new heights. Their June 14th game against the Richmond Flying Squirrels began at 9:35am. Free hot dogs and coffee were given out between 7:00 and 8:30 and seniors were allowed to take a pre-game walk on the warning track. The first 2,000 fans received a Reading Phils coffee mug.
This was their ninth annual morning game.
Keep Reading