2010 NBA Schedule Release: 10 Games the League Should Have Reconsidered
With the recent release of the 2010 NBA Schedule, there comes much excitement and some disappointment, depending on whether you're jumping on the Heat' Bandwagon, or you're simply excited to watch the NBA as a whole.
As an avid NBA fan, and as a Laker, I'm very excited to see the potential in this years NBA Season.
The opener for this years NBA Season will be between the New Jersey Nets and Los Angeles Clippers! Just kidding. No, but really the opener will be between the Heat and Celtics on Oct. 26, 2010, 7:30 p.m. ET, and the other game that night wll be between the Lakers and Rockets.
This could either be the best season opener anyone has ever seen, or it could be as big a bust as Greg Oden was.
In this article, I will list 10 games the NBA should have scheduled instead of the games they have already scheduled. I will be going from bottom to top starting with the 10th game.
Hope you will enjoy this article, and please feel free to comment and like.
10: Warriors vs. Suns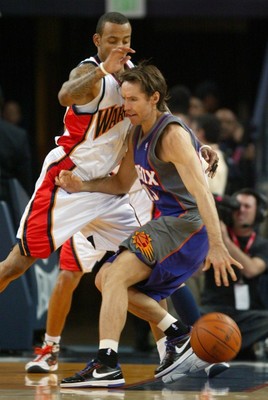 Is it me, or has this matchup become the annual "play no defense game?"
Every time these two teams meet, both sides don't stop scoring. I wouldn't be surprised if they played an extra quarter and scored 200.
The key matchup with Amare gone will be Steve Nash and Stephen Curry. They both like to shoot and play team ball. It's the veteran beating up on the young one, would have been a good one for a regular game.
9: Bucks vs. Warriors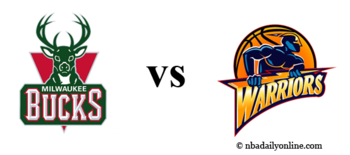 It's always fun to watch those games where defense doesn't effect the win and loss column on the following day's paper.
These two teams are very fun to watch, and no one can argue that Brandon Jennings vs. Stephen Curry and Monta Ellis would be an overwhelming excitement.
This type of game may not be one to feature on Christmas Day, or MLK Jr. Day, but it would have been interesting to watch these two teams go at it in the beginning of this years season.
8: Nets vs. Heat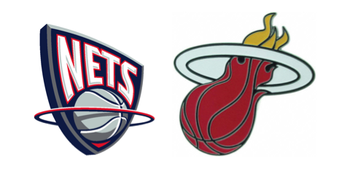 You all know you would have wanted to see this happen right off the bat. With the Heat coming in as one of the favorites for next year, the Nets are coming from the polar opposite.
This matchup would have been the best vs. worst. The words are very deceiving though. I'm not saying the Heat wouldn't blow the Nets away, because they could, but this could be an interesting game to watch.
If you could sum up the Nets in one word right now, it would be metamorphisized. They will most likely make the biggest turn around in NBA History this year, and don't be surprised if they compete against the Heat.
7: Lakers vs. Grizzlies

This may seem boring for most of you, but I would have loved to see the two Gasol Brothers fight it out down low.
Marc Gasol is one of the most underrated players in the league today. Pau suffers the same respect problem. It would have been nice to see a down low battle between the two, we don't get to see those much anymore.
6: Rockets vs. Thunder

This may seem less exciting compared to the other "could-have games", but it would be a very entertaining game.
With these two teams, you would get to see two very talented and young teams face off in an offensive/uptempo game.
The Thunder would definitely provide the defensive aspect to the game, but both teams would still score over 100 points.
The only question about this matchup would be the health of Yao Ming. Will Yao's foot be ready to go this season, or will he decide to give up his career and retire? I guess we'll have to wait and see.
5: Lakers vs. Knicks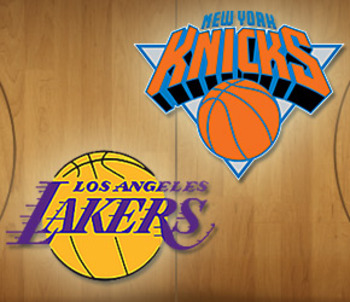 People may forget, but this matchup once used to be a heated rivalry. I mean the Lakers-Celtics Rivalry was obviously the more renown of the two, but nonetheless, these two teams have always hated eachother.
Remember when Kobe dropped 61 in Madison Square Garden? Well, the Knicks haven't.
With the addition of Amare, the Knicks are now watchable. Last years squad as short of "fail."
The Lakers vs. Knicks would definitely be an exciting game, whether the Knicks get blown out, or it becomes a nail biter.
The realtionship between Kobe and Mike D'Antoni, and the humiliation New York received from Kobe, this game would be one for the books.
4: Blazers vs. Lakers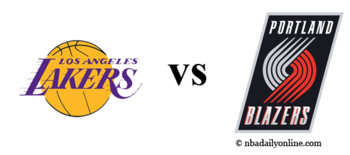 This matchup has no doubt been one sided for the last couple of years. Though the Lakers have won two championships in the last two years, the Blazers are still undefeated against the Lakers at home in recent years.
The Blazers home court advantage proves to be a big advantage when it comes to these two teams, and the Lakers have still yet to show otherwise.
Another contributing factor to this heated matchup, is the Kobe Haters. I think it's safe to say that Portland, Oregon is up there with the highest number of Kobe Haters, in the U.S.
It's sad to see that we have to all wait and see this matchup sometime later in the season, though it will happen. This could have been a great fit for a Christmas Day game.
3: Bulls vs. Celtics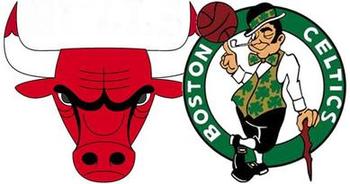 With the new schedule out, I fully expected this matchup to happen either on Christmas Day, or at least on MLK Jr. Day.
This matchup has become very heated in the last couple of years. With the multiple meet-ups in the playoffs in recent years, and the Rondo vs. Rose debate, this has almost become a rivalry of it's own.
To my surprise, this game is unknown until further information is revealed. Obviously this game will happen at least twice, but this should have been featured on either Christmas Day, or MLK Jr. Day.
2: Lakers vs Magic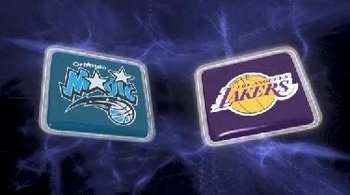 I can understand why we won't see the exact date on this game just yet, but it would have been nice to have seen this game on the list.
No one can argue that this matchup has been highly competetive the last couple of years. Though the Lakers came out on top at the end, Orlando is still strong, and so are the Lakers.
Everyone is expecting a Heat-Laker championship this year, but don't be surprised if this exact matchup happens again.
1: Thunder vs. Heat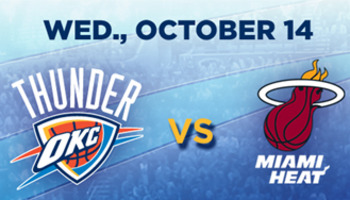 No, this is not the actual date of this game, actually, this game won't even happen until sometime after MLK Jr. Day.
This was indeed another shocker, in the sense that Kevin Durant an LeBron would not be facing off right off the bat.
The Lakers, Celtics, and Magic will all be facing off with Miami in the beginning of the season, why couldn't they have squeezed in this game?
Well this may be a "icing on the cake", type game, considering there are many potential thrillers in the first 4 months of the season, but it could have used this matchup right here.
When there are two players on opposite sides fighting to take over the game, the NBA should at least try and put it somewhere, so that we, the NBA fans don't have to wait so long.
Keep Reading