10 Best Players in NBA History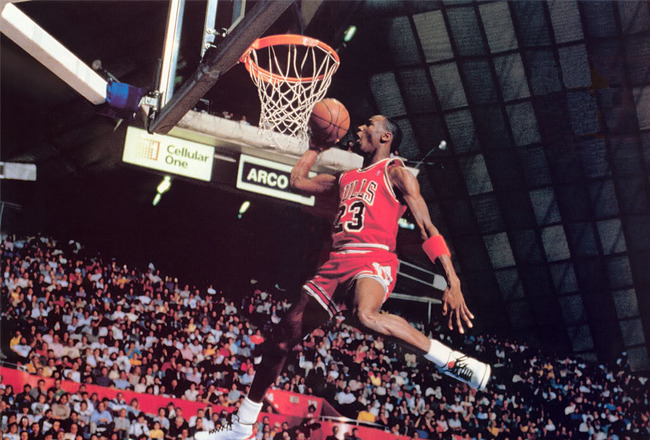 There are so many dominating players in the history of basketball. Making a list of who's the best is almost impossible with all the talent. However, I did. Here are they:
20. John Stockton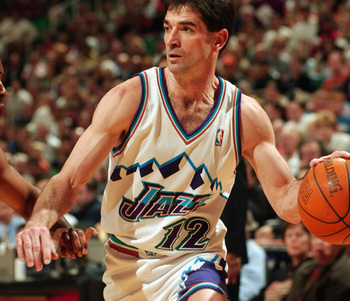 Career Stats: 13.1 PPG, 10.5 AST, 2.7 REB
With the most assists in NBA history, it's hard not to put Stockton on this list despite only averaging 13.1 PPG.
19. John Havlicek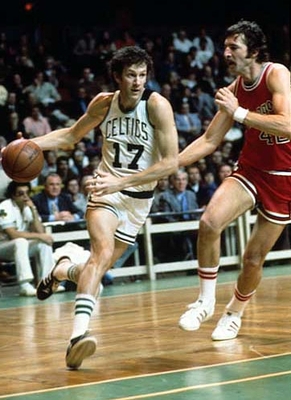 Career Stats: 20.8 PPG, 4.8 AST, 6.3 REB.
A great shooter, Havlicek isn't known by much because he played in the 60's and 70's.
18. Isiah Thomas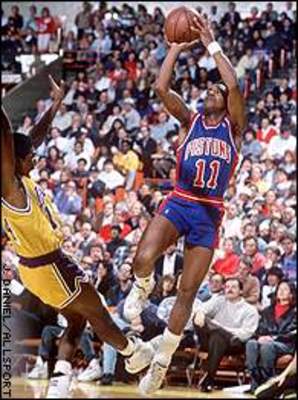 Career Stats: 19.2 PPG, 9.3 AST, 3.6 REB
Thomas is one of the greatest passers in NBA history and he was also able to score the ball himself.
17. Moses Malone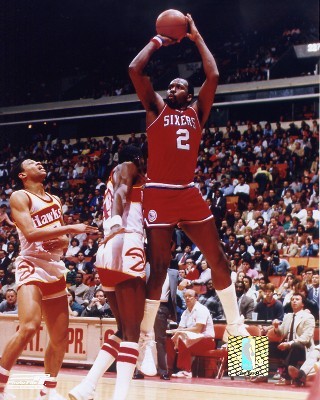 Career Stats: 20.3 PPG, 1.3 AST, 12.3 REB
Malone could just simply the rebound the basketball. It's hard to think of anyone that could grab the boards as well. He could also score the ball himself.
16. Jerry West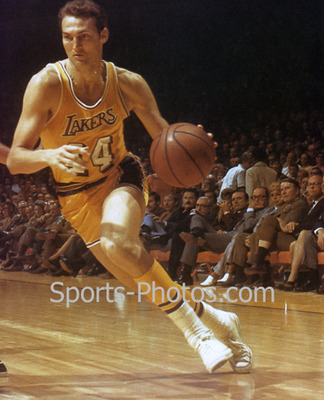 Career Stats: 27.0 PPG, 6.7 AST, 5.8 REB
West was Mr. Fundamentals. He could rebound, pass and was the main scorer on his Lakers team.
15. Scottie Pippen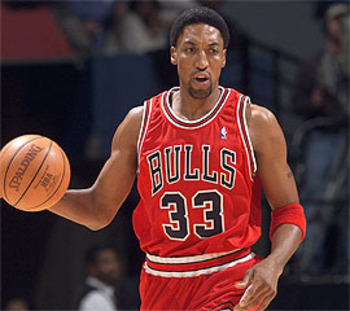 Career Stats: 16.1PPG, 5.2 AST, 6.4 REB
Pippen's best play came from the defensive end where he excelled. His offense was also very nice where he averaged 22 points a game one year.
14. Hakeem Olajuwon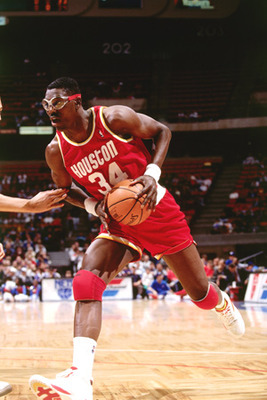 Career Stats: 21.8 PPG, 2.5 AST, 11.1 REB
Olajuwon was a shot blocking machine. Whenever he got the ball in the post he could score easily.
13. Kobe Bryant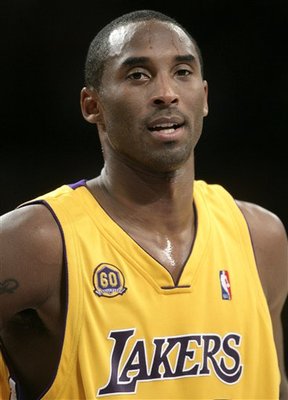 Career Stats: 25.3 PPG, 4.7 AST, 5.3 REB
Bryant's career isn't even over but he still sits pretty comfortably on this list. He will definitely be in the top 10 when his career is done.
12. Shaquille O'Neal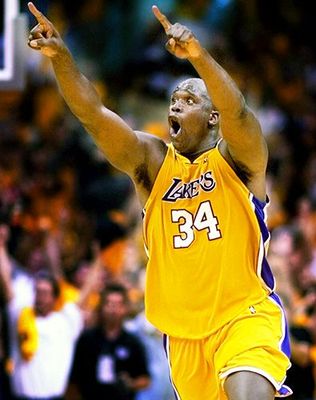 Career Stats: 24.1 PPG, 2.6 AST, 11.0 REB
O'Neal's days are done but his legacy isn't. He will be known as one of the most dominating centers in history, but also one of the worst free throw shooters.
11. Oscar Robertson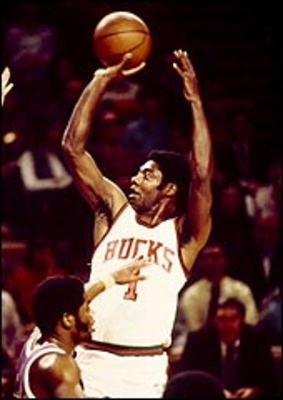 Career Stats: 25.7 PPG, 9.5 AST, 7.5 REB
Robertson was a triple double machine and in fact averaged a triple double one year.
10. Karl Malone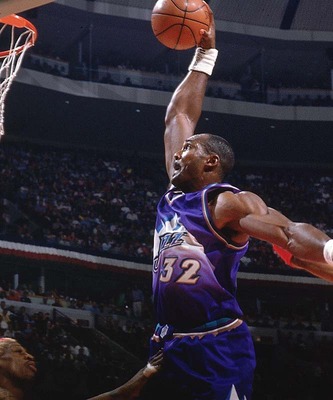 Career Stats: 25.0 PPG, 3.6 AST, 10.1 REB
Malone was the mailman for the Utah Jazz. He always delivered.
9. Tim Duncan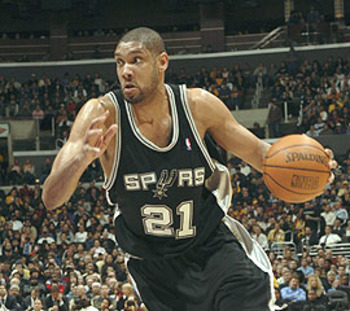 Career Stats: 21.1 PPG, 3.2 AST, 11.6 REB
Duncan sits as the only player on this list. Duncan is so special because he was a premier player on both the offensive and defensive end.
8. Elgin Baylor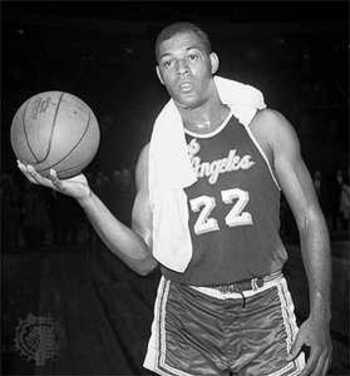 Career Stats: 27.4 PPG, 4.3 AST, 13.5 REB
Baylor was so dominating that he averaged 19.8 rebounds one year being only 6-5.
7. Bill Russell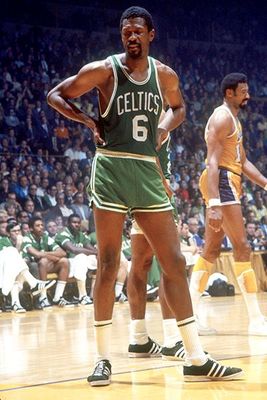 Career Stats: 15.1 PPG, 4.3 AST, 22.5 REB
Russell won 11 titles with the Celtics having the NBA record for most titles.
6. Wilt Chamberlain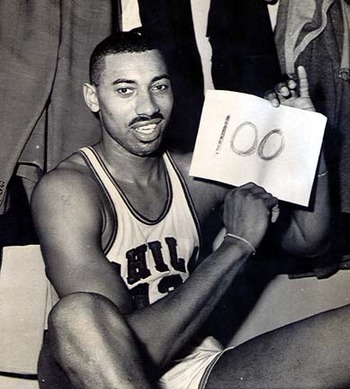 Career Stats: 30.1 PPG, 4.4 AST, 22.9 REB
Wilt is the only person in history to score 100 points. Averaging 50.4 PPG in one season is also pretty good.
5. Julius Erving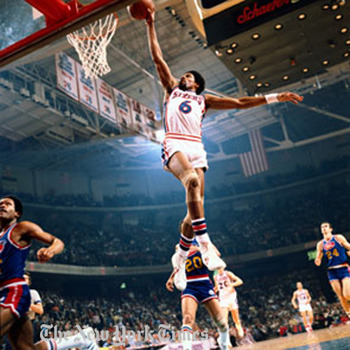 Career Stats: 24.2 PPG, 4.2 AST, 8.5 REB
Erving was the dunk master. He made basketball fun to watch.
4. Kareem Abdul-Jabbar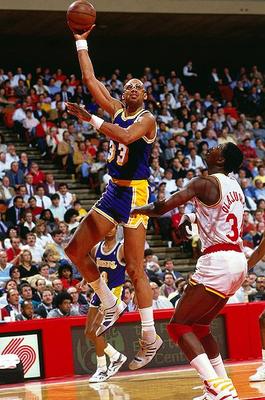 Career Stats: 24.6 PPG, 3.6 AST, 11.2 REB
With the famous sky hook, Kareem was impossible to guard. Whenever he let that sky hook go you could only pray it wouldn't go in but it always did.
3. Larry Bird
Career Stats: 24.3 PPG, 6.3 AST, 10.0 REB
Bird is arguably the greatest shooter of all time and the best trash talker too.
2. Earvin "Magic" Johnson
Career Stats: 19.5 PPG, 11.2 AST, 7.2 REB
Magic was so dominating on the court, he made it look so easily. If he didn't feel like scoring he could just pass the ball.
1. Michael Jordan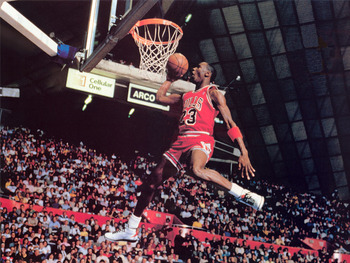 Career Stats: 30.1 PPG, 5.3 AST, 6.2 REB
Jordan is the best player of all time and he always will be. Nobody will ever be even nearly as good as he was.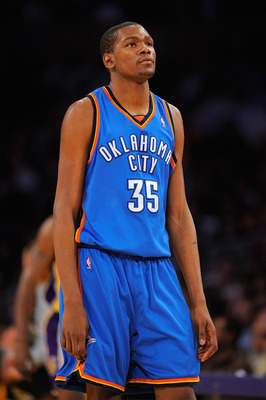 Players That Might Someday Make This List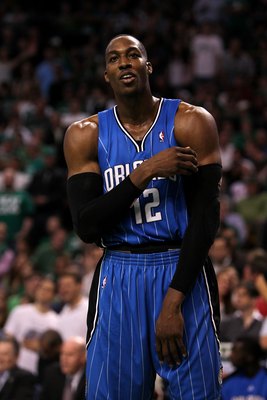 1. LeBron James- With his athleticism, he could be playing when he's 45
2. Jason Kidd- A couple years and he'll be in
3. Kevin Durant- A scoring title already at the age of 21, his future looks like a bright one
4. Dwight Howard- Howard could be a stretch but remember, he's only 24
Keep Reading