Ryan Howard To the DL: Fantasy Options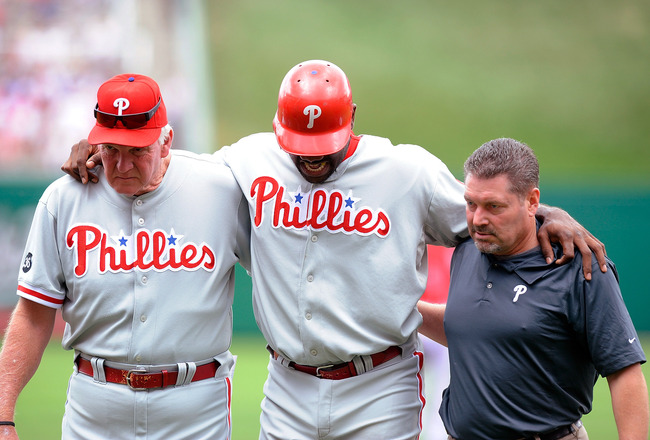 While 2010 has been the year of the pitcher, it's also becoming the year of the injury. The Philadelphia Phillies placed slugging giant Ryan Howard on the DL today to the dismay of many fantasy baseball owners.
He joins the ever growing list of injured All-Stars including teammate Chase Utley, Dustin Pedroia, Kevin Youkilis, Troy Tulowitzski, Ian Kinsler, Justin Morneau and Jason Bay to name a few (trust me there's plenty more).
Although scans were negative on his ankle, he will still be out for at least two weeks. So who do you pick up to pick up the slack? Lets take a look…
Exactly what will you be missing from Ryan Howard?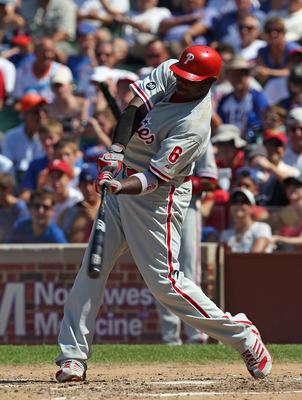 You will be missing a bat forged by Zeus himself!
(doesn't Zeus have better things to do than making baseball bats?)
Season: 65 R / 23 HR / 81 RBI / 1 SB / .292
Last Month - 13 R / 8 HR / 23 RBI / 1 SB / .280
Here are some options from 50% owned all the way down to 5%
Adam LaRoche (50% owned)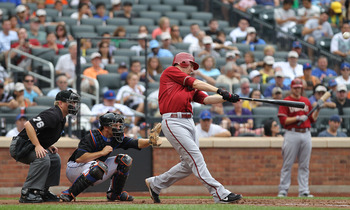 Season: 52 R / 16 HR / 70 RBI / .254
Last Month - 11 R / 4 HR / 17 RBI / .264
LaRoche is the closest you can get to Howard's 81 RBIs for someone only owned in half the leagues. He will easily surpass his career RBI total and even has a shot at runs. Adam is striking out a lot (very Howard'esque) and OBP/SLG/OPS are all lower than his career averages. Nonetheless, a very fine replacement.
Luke Scott (40% owned)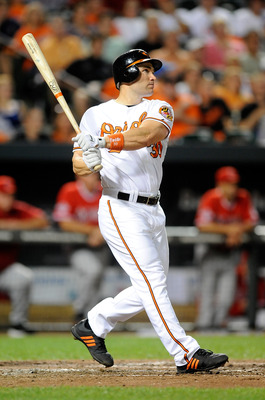 Season: 44 R / 18 HR / 43 RBI / 1 SB / .282
Last Month - 9 R / 6 HR / 13 RBI / .315
Scott hasn't been Luke warm, he's been red hot recently. OPS is equal to Howard and actually slugging is 28 points higher! A very respectable .282 average too. Imagine how many RBI's he'd have playing on a good team.
Gaby Sanchez (31% owned)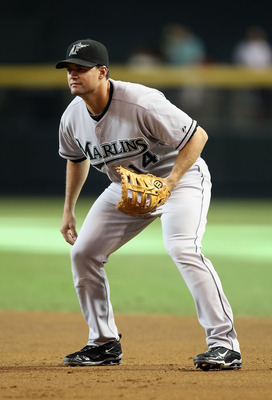 Season: 49 R / 12 HR / 49 RBI / 4 SB / .288
Last Month - 8 R / 3 HR / 11 RBI / 1 SB / .227
Even hitting .227 in the last month, Sanchez is still close to .290 for the year. The rookie has power and has been a nice surprise since the beginning of the season.
Ike Davis (21% owned)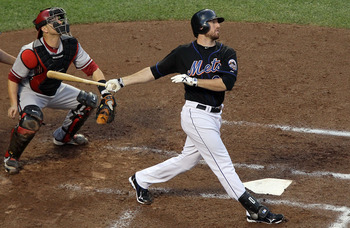 Season: 50 R / 15 HR / 53 RBI / 1 SB / .249
Last Month - 11 R / 6 HR / 17 RBI / .215
Oh if Ike could only hit more than one out of every four. Not only is Davis a good pickup, he will be a great option for keeper leagues. Only negative to Davis right now, is that the whole Mets team can't score for their lives.
Lyle Overbay (5% owned)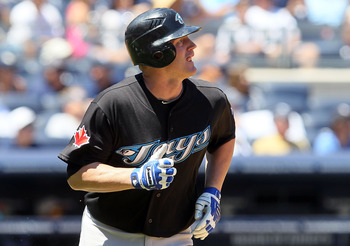 Season: 51 R / 12 HR / 40 RBI / 1 SB / .249
Last Month - 14 R / 5 HR / 12 RBI / .287
The season numbers aren't great but he's had a solid last month and one can only hope that he keeps it up in August.
Article by Evan Marx exclusively for TheFantasyFix.com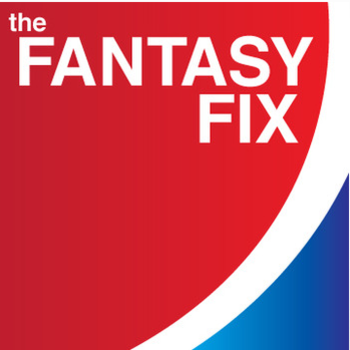 Evan says NO to drugs, helps little old ladies cross the street, reads to the blind and still somehow has time to write articles. What did you do today?
Check out www.thefantasyfix.com and follow us on twitter@thefantasyfix
Keep Reading

Philadelphia Phillies: Like this team?