The Men and Women Who Should Be in the WWE Hall of Fame
The WWE Hall of Fame has many wonderful performers in it from guys like Hulk Hogan to Stone Cold Steve Austin.
The Hall of Fame was created many years ago but was really brought back into play in 2004 at WrestleMania XX where the theme was, "Where all begins again!"
The Hall of fame stuck with the WWE since then and it has inducted several well deserving legends and it is a who's who list of the best that the wrestling industry has to offer.
The hall of fame induction happens the night before WrestleMania and while there are a lot of great legends in the hall of fame, there are several key figures in wrestling missing from the list.
This countdown is a tribute to the men that are not in the hall of fame and I try to explain why I feel like they should be inducted. This list does not include any tag teams but instead single stars.
I hope you enjoy the list and please if you have any comments or maybe even your own superstars that you feel should be in the hall of fame then please leave them below in the comment box!
Shawn Michaels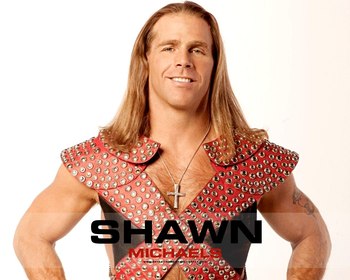 Shawn Michaels is a legend in the wrestling industry.
The man has done it all in pro wrestling; four-time world champion, three-time IC champion, European champion, two-time Royal Rumble winner, and the WWE's first "Grand Slam" champion.
HBK has been in so many classic matches that people have a hard time picking their favorite HBK match or moment.
Shawn had it all as a performer from great mic skills to a will to have the best damn match on the card each and every night.
HBK was a loyal member to the WWE his entire career and for everything HBK did for the WWE, it is about time that the WWE inducts HBK to the Hall of fame.
Arn Anderson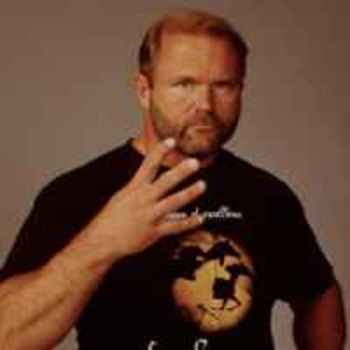 Arn Anderson was never a world champion in pro wrestling but man this guy was a legend in his own right.
Arn Anderson was one of the founding fathers of the legendary stable, "The Four Horsemen."
Arn's rough and tough in-ring style was classic and the man could hold his own on the mic no matter the time.
Arn deserved more in his wrestling career but he is a legend no doubt and he deserves a spot in the Hall of Fame.
The Rock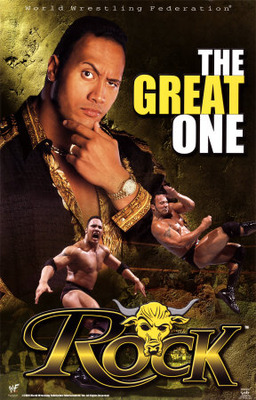 The Rock meant so much to the WWE during the "Attitude" era from 1998 to 2003 because he was one of the top performers in that time.
The Rock made any man or woman look silly anytime he cut a promo on them and his in-ring ability speaks for itself.
The Rock's rivalry with Stone Cold Steve Austin made the WWE a'lot of money in the late 90's and early 00's and it really showed how good The Rock was as a performer.
Rock went into Hollywood back in 2001 and even though he left wrestling for good in 2004, Rock made small appearances for WWE.
No matter what your opinion is on The Rock, you have to at least consider him for the Hall of Fame for everything he has done for wrestling.
Kurt Angle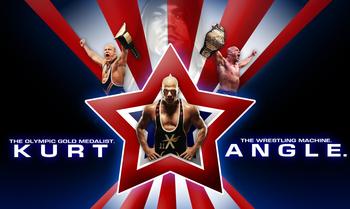 Kurt Angle is in TNA right now so this may end up as a long shot but Angle deserves to go into the WWE Hall of Fame.
Angle has done it all as a wrestler from winning a gold metal in the 1996 Olympic games to being a 13-time world champion in the world of pro wrestling.
Angle's style in the ring isn't matched by anybody and his ability to make any opponent look like a wrestling legend is almost as great as HBK's ability to do the same.
Angle is a wrestling machine and hopefully soon he will be a Hall of Famer.
Vader
Big Van Vader is one of the most underrated big men in the history of pro wrestling. Vader has been a three-time WCW world champion and he has been in so many classic battles with legendary figures like Sting, Ric Flair, Hulk Hogan, and others.
A lot of fans don't think of Vader as a high-flying performer but he is one of a few big men to ever perform a moonsault as his finishing move.
Vader has been overlooked by WWE for way too long so it is about damn time to give this man the credit he deserves and put him in the Hall of Fame.
Jake "The Snake" Roberts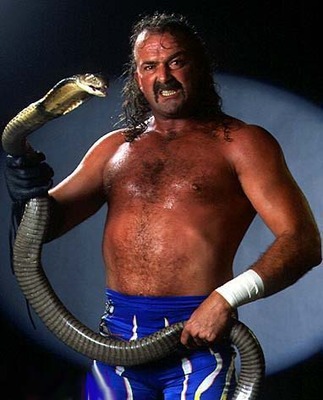 Jake Roberts was one of the biggest stars in the 1980's. Roberts was either loved or hated by the fans for his antics but was respected for his in-ring ability.
Roberts has been credited as the man who came up with the DDT move that we see so often used in pro wrestling today.
Jake struggled with a drug addiction throughout his entire career and really it cost him so much because no doubt this man could have been a world champion if he would have stayed straight.
With all of the bad things that plaugued his career, Roberts still did some great things as a wrestler and he deserves a spot in the Hall of Fame.
Trish Stratus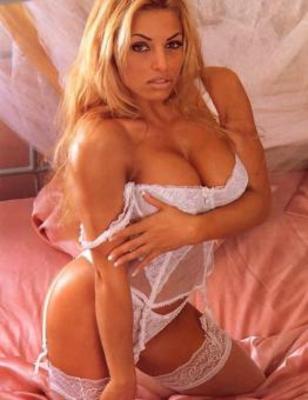 Trish Stratus was one of the hottest diva's in the history of pro wrestling but she also was known as one of the greatest in-ring diva's of all-time.
Trish started in WWE back in 2000 and over her six-year career, Trish did it all when it comes to women wrestling.
Trish was a seven-time WWE women's champion and was the longest reigning champion in the women's division ever.
Each time Trish entered the ring, she created a buzz and usually kept the crowd intrigued.
Trish did so much for women's wrestling in the 2000's and for all she did, Trish deserves to be in the Hall of Fame.
Keep Reading