Wisconsin Badgers Look to Dethrone Alabama Crimson Tide in 2010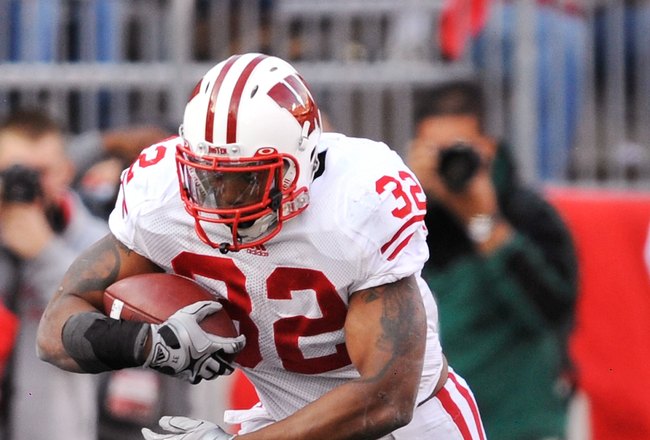 It's that time of year again ... the long summer months have dragged on and your air conditioner is ready to tap out, but just around the corner is football season. For nearly eight months, the experts and fans have debated and calculated, all peering intently towards the future, wondering which teams will reign supreme in the 2010 college football season. Nick Saban has the 'Tide machine' rolling, Lane Kiffin has returned to the proper time zone, and nobody on earth can guess how Lee Corso is occupying his time.
A look across the board shows a promising season of parity and questions. Will the talented Crimson Tide repeat? Will Ohio State return to the National Championship game? Where will Florida go without Tim Tebow? Is this Boise State's year?
Our 2010 version of the Top 25 Breakdown reveals which two teams will square off in the national title game and why ...
No. 1 Alabama Crimson Tide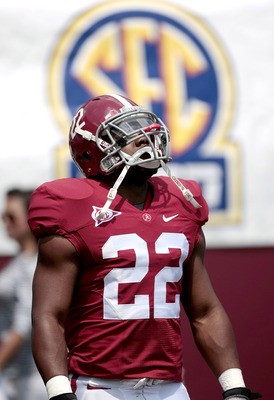 Rarely does a team lose nine defensive starters and get picked to repeat as national champions. I'll give you two reasons why it will happen: running backs Mark Ingram and Trent Richardson. There's a slim chance that the Crimson Tide defensive unit will be equally as impenetrable as the 2009 squad, which ranked second nationally in total defense. With games against Florida, at Arkansas, at LSU and at South Carolina, one must expect opponents' scoreboards to reveal higher numbers against the Tide this year. However, this 2010 defense should get a lot of breathing room (literally), thanks to the two-headed monster of Ingram and Richardson, who combined for 2,407 yards and 25 touchdowns in 2009. This backfield will serve as a pressure release not just for the defense, but senior quarterback Greg McElroy, who will find popular targets in receivers Julio Jones and Marquis Maze. The SEC is a defense-first conference, but like the old saying goes, "the best defense is a good offense." I wonder who coined that phrase ... Steve Spurrier?
No. 2 Wisconsin Badgers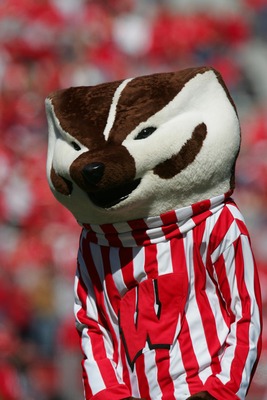 After a 20-14 victory over Miami in the 2009 Champs Sports Bowl, the Badgers are ready to earn a greater bowl berth in 2010. A potent offensive attacked, led by sophomore tailback John Clay (1,517 yards, 18 touchdowns), should exceed their 32 point-per-game average of last year. Junior quarterback Scott Tolzien was productive last season, throwing for 2,705 yards with 16 touchdowns and 11 interceptions. Only one starter was lost on offense, although Wisconsin will have to make up for some holes on defense. Non-conference bouts with Arizona State, San Jose State and Austin Peay don't add much grit to a manageable Big Ten season, which includes Ohio State at home. If the Badgers can squeak out road wins at Iowa, Michigan State and Purdue — look out.
No. 3 Texas Longhorns
These days, any year that Texas is not in the thick of the national championship race could mean the world is ending. Head coach Mack Brown has averaged more than 11 wins per year in the last nine seasons, which can be quite reassuring for recruits. Texas is a program that reloads; it doesn't know the meaning of rebuild. Defense should be strong, especially in the secondary, where cornerbacks Curtis Brown, Chykie Brown and Aaron Williams have created NFL Draft talk with their ball hawking. Sophomore quarterback Garrett Gilbert showed his grit in the 2010 National Championship against Alabama, managing two touchdowns against a top-ranked Tide defense. (Sure, he threw four interceptions, but he's a freshman. Cut him a break.) A pair of talented receivers, Malcolm Williams and Marquise Goodwin, could provide Gilbert with some early confidence. They should have plenty of opportunities; Texas' non-conference schedule includes Rice (at Reliant Stadium in Dallas), Wyoming, UCLA and Florida Atlantic. An October 16 fight at Nebraska could be for all the Big 12 marbles. At the least, it would be a fitting time to punch the Cornhuskers in the mouth before they depart for the new Big Ten, or Big 12 by way of numeric reasoning ...
No. 4 Boise State Broncos
Boise State is like the Rodney Dangerfield of college football: "no respect at all." This season might finally be the Broncos' year. (How many times have we said that now?) A season-opening matchup against Virginia Tech in Maryland can be a curse and a blessing. While a victory might get voters swinging Boise's way, it will be a long season for voters not to forget the Broncos. Another non-conference victory over Oregon State in September could be a friendly reminder. Junior quarterback Kellen Moore racked up 39 touchdowns last season, a big deal when compared to his three interceptions. Senior defensive end Ryan Winterswyk (nine sacks in 2009) and safety Jeron Johnson anchor a Bronco defense that should contain a season of WAC competition. If the Broncos can take down the Hokies early and avoid a slip-up the rest of the way, expect some interesting debate amongst the college football world over the national championship pair up.
No. 5 Ohio State Buckeyes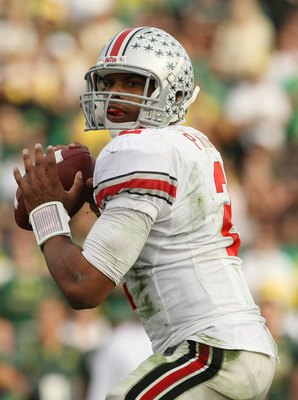 After losing three straight BCS bowl games, two being national championships, the Buckeyes returned to Bowl Championship glory with a 26-17 win over Oregon in the Rose Bowl. Junior quarterback Terrelle Pryor has experienced the highs and lows of college football and is ready to take this team to the next level. The defense is young, which could spell problems when facing offensive juggernaut Wisconsin in Madison, sure to be the toughest test on the schedule. A Week 2 visit from Miami will test the Buckeyes early, but Michigan State and Northwestern rotate off the schedule. If Ohio State can maintain its conference dominance (36-4 in last five seasons), there's no reason to bet the Buckeyes won't win their sixth consecutive Big Ten Championship. The season could very well come down to October 16 ...
No. 6 Virginia Tech Hokies
Junior quarterback Tyrod Taylor (2,311 yards, 13 touchdowns, five interceptions in 2009) will tell you that anything less than an ACC Championship in 2010 will be a disappointment in Blacksburg. With running back Ryan Williams returning after a 1,655-yard, 21-touchdown freshman campaign, the offense should run wild. The team's top two receivers also return. The question marks will be on defense, especially the defensive line, where three starters have graduated. Rashad Carmichael returns at corner, while second leading tackler Barquell Rivers is back at linebacker. Tech lost its starting punter and kicker, which should make for an interesting season for Beamer Ball. The Week 1 battle against Boise State will tell us how far this team is prepared to go.
No. 7 Florida Gators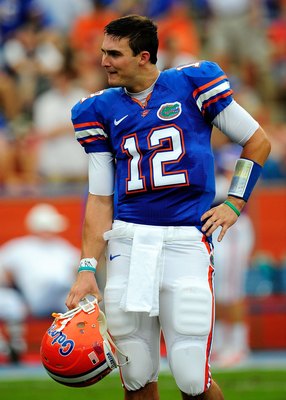 Where, oh where can the Gators go without Tim Tebow? The new face of the program, junior quarterback John Brantley (645 yards, 10 touchdowns, one interception), will mature against a beginner's opening slate, one that includes Miami (Ohio) and South Florida. Brantley will have one of the toughest offensive lines in the nation, led by four seniors, with a lighting fast running back in junior Jeff Demps. Inexperience at receiver could be costly, with juniors Deonte Thompson and Carl Moore leading the pack. The Gators have five returning starts on defense, although luckily experience remains across the board. Justin Trattou leads a formidable defensive line, while the secondary, led by Ahmad Black and Janoris Jenkins, will be one of the strongest in the conference. A Week 5 road trip to Alabama will show what kind of team Urban Meyer has built in the post-Tebow era, but expect this team to control the less competitive SEC East.
No. 8 Nebraska Cornhuskers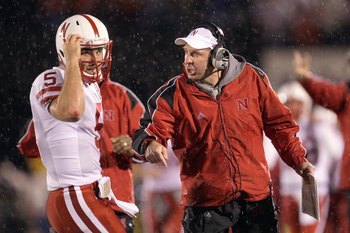 Wouldn't that Big 12 Championship have done wonders for the Nebraska program in its journey back to the top of the college football landscape? Unfortunately, a Holiday Bowl throttling of Arizona was all the fireworks Nebraska could muster for the bowl season. Nevertheless, with 18 starters returning, minus defensive tackle Ndamukong Suh, Nebraska appears unchallenged atop the Big 12 North. The nation's No. 1 scoring defense last season will be strong again, with defensive tackle Jared Crick and cornerback Prince Amukamara leading the way. The offense was inconsistent last season and some have questioned whether quarterback Zac Lee will retain his position. The schedule will be a physical one, with road trips to Washington, Kansas State, Oklahoma State and Texas A&M. The October 16 home bout with Texas will be an excellent opportunity for revenge ... and to reassert in which direction this program is going.
No. 9 North Carolina Tar Heels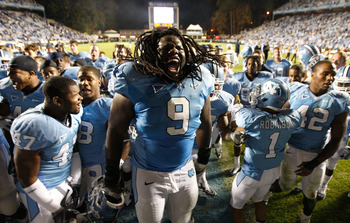 Butch Davis' fifth season in Chapel Hill will undoubtedly be his most pivotal. Davis hasn't appeared in a conference championship, let alone won a bowl game while leading the Tar Heels. With a defense loaded with NFL talent, a three-year starting quarterback and a deep backfield, there is no reason why UNC shouldn't challenge for their first ACC Championship in 30 years. Robert Quinn, Marvin Austin, Bruce Carter and Kendric Burney should be keeping NFL scouts salivating all season with their deadly defense. Senior quarterback T.J. Yates will line up behind a slightly inexperienced line, but the help of running back Shaun Oraughn and an experienced receiving corps should help. This year's squad will show its guts early, with a very top-heavy schedule, including LSU (in Atlanta), Georgia Tech and at Rutgers. If Davis can navigate his way through those games, then the Tar Heels will be licking their chops when Virginia Tech comes to Chapel Hill on November 13.
No. 10 Oklahoma Sooners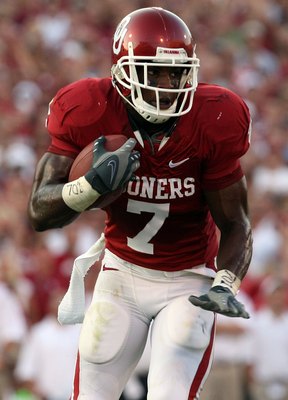 Injury-riddled seasons, like Oklahoma's 2009 campaign, always offer one positive: a more experienced depth chart. Perhaps no position will reflect this more than the quarterback position, where Landry Jones inherits a potentially powerful Sooners offense. Jones is no stranger to this team, having started 11 games last season after Sam Bradford went down with a season-ending injury. Running back DeMarco Murray and receiver Ryan Broyles will be two weapons, alongside a strong and experienced offensive line. Jeremy Beal returns on defensive line, after leading the team in sacks (11) last season, while third-year starter Travis Lewis brings leadership to the linebacker corps. Quinton Carter has proven to be an effective free safety, snagging four interceptions and a fumble in 2009. The conference schedule posts the always interesting Texas matchup (Oct. 2), but early non-conference visits from Florida State and Air Force, as well as a trip to Cincinnati, might be the final gut-check this team needs to move up the ladder.
No. 11 TCU Horned Frogs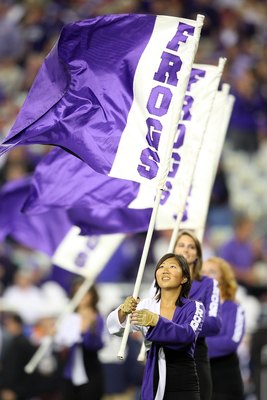 Texas Christian seemed ready to snatch the award for "America's Favorite Underdog" out of Boise State's tight grip, before the Broncos sneaked by the Horned Frogs with a 17-10 Fiesta Bowl victory. Yet, a return to the BCS is more than a possibility. Perhaps no team in the nation has the same offensive firepower returning as TCU. Quarterback Andy Dalton (2,756 yards, 23 touchdowns, eight interceptions) returns to a stable of talented receivers, including Jeremy Kerley, Jimmy Young and Antoine Hicks. The defense lost some stars in linebacker Daryl Washington and defensive end Jerry Hughes, but linebacker Tank Carder returns, alongside safeties Alex Ibiloye and Tejay Johnson. Like Boise, the Horned Frogs' toughest test will come on the season-opener, a neutral-site showdown with the Oregon State Beavers. If the Horned Frogs can avoid any foul-ups, look for them to be lined up with Boise State in the BCS popularity contest come December.
No. 12 Oregon Ducks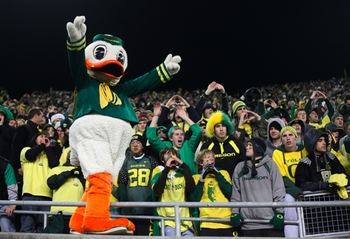 Sure, Oregon's stock dropped after losing Heisman hopeful Jeremiah Masoli to off-field issues, but as far as talent, no team in the Pac-10, other than USC, is more loaded with talent. Running backs LaMichael James and Kenjon Barner will make it an easier transition for the replacement quarterback, be it Nate Costa or Darron Thomas. Receiver Jeff Maehl (696 yards, six touchdowns) has improved every year. A defense that held Ohio State to 26 points in the Rose Bowl returns eight starters, including defensive end Kenny Rowe, linebacker Casey Matthews, and defensive back Talmadge Jackson III. An early road test at Tennessee (Sept. 11) is one of the few tests before a bottom-heavy schedule, which includes UCLA, at USC, Washington and at California in consecutive weeks, which will be challenging. Yet, with the talent assembled in Eugene, there's no reason the Ducks shouldn't compete for their second straight conference title.
No. 13 Arkansas Razorbacks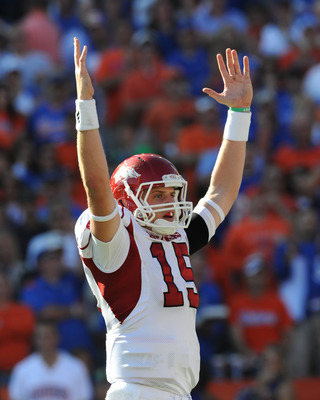 Remember the old saying, "I'll believe it when pigs grow wings?" Well the Razorbacks will definitely be putting on an air show in 2010. Quarterback Ryan Mallett (3,624 yards, 30 touchdowns), often considered the class of the SEC, will have a stable of talented receivers, including Joe Adams, Greg Childs, and tight end O.J. Williams. The running backs are improved from a year ago, led by Dennis Johnson and Broderick Green. Minus guard Mitch Petrus, the offensive line is intact. But what about the defense, which ranked a lowly 89th in total defense last season? Defensive end Jake Bequette will lead the redemption team, which features returning leading tackler Jerry Franklin at linebacker. The secondary is experienced, although they were beat for big plays many times in 2009. The schedule is top-heavy, including at Georgia, Alabama, Texas A&M (in Arlington, Texas) and at Auburn. However, there's no doubt that this is head coach Bobby Petrino's finest group in his three years in Fayetteville. The only question is, will they make waves against the Tide? (Pun intended.)
No. 14 USC Trojans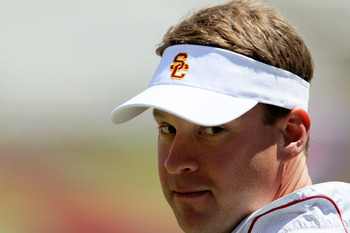 There's no doubt the Trojans won't be bowling this season, but there's no doubting that the men from Troy won't compete for the conference championship again this season. There are six defensive players returning up front, including DT Jurrell Casey (59 tackles, 4.5 sacks) and LB Malcolm Smith (72 tackles). Quarterback Matt Barkley (2,735 yards, 15 TD) should continue to grow, especially if a thinned offensive line follows the leadership of Kris O'Dowd and Tyron Smith. (But there's never a shortage of talent in L.A.) Players will have to step up at running back and receiver, following the loss of Joe McKnight and Damian Williams. The schedule is tough, with road games at Minnesota, Stanford, and Oregon State. On the bright side, the Trojans have a Bye Week to prepare for Oregon's visit, while getting California, Washington, and Notre Dame at home as well. The fallout from the Reggie Bush fiasco will be felt for a few years, but this talent-loaded roster proves that on the playing field, USC is still USC.
No. 15 Pittsburgh Panthers
With Rich Rodriguez at Michigan and Brian Kelly at Notre Dame, it seems that the Big East is there for head coach Dave Wannstedt and the Panthers' taking. Running back Dion Lewis (1,799 yards, 17 touchdowns) is back after a stellar freshman performance. Receiver Jonathan Baldwin (57 catches, 1,111 yards) has impressed, although redshirt sophomore quarterback Tino Sunseri is inexperienced. Three new starters on the offensive will add to the challenge. The defensive line features arguably the most impressive pair of ends in the nation, in reigning Big East Defensive Player of the Year Greg Romeus and Jabaal Sheard. Safety Dom DeCicco and linebacker Greg Williams also return. The schedule's hardest game (West Virginia), is at home, although the Panthers will be tested on the road, including games at Utah, Notre Dame and Connecticut. If Lewis can mimic the success of his 2009 campaign and the Panthers can find stability at quarterback, expect the Big East conference trophy to rest in Pittsburgh next offseason.
No. 16 LSU Tigers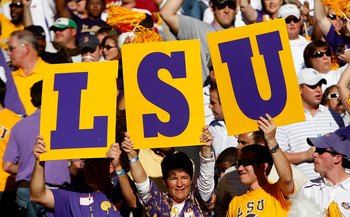 After 8-5 and 9-4 seasons, fans in the Bayou are looking for more to cheer about in the highly competitive SEC West. Versatile quarterback Jordan Jefferson will have to use his wheels, with only one returning offensive lineman and a new feature running back in Stevan Ridley. Receiver Terrence Toliver (53 catches, 735 yards) is coming off his best season ever and former five-star recruit and converted receiver Russell Shepard is prone for a breakout. The defense returns four starters, led by linebacker Kelvin Sheppard. Cornerback Patrick Peterson (52 tackles, two interceptions) should have a highly productive sophomore year, while defensive tackle Lazarius Levingston returns from a knee injury that benched him for two games in 2009. The opening game against North Carolina (in Atlanta) should be a thriller, while the Tigers get Alabama at home in November. A midseason trip to Florida, coupled with visits from West Virginia and Ole Miss, will make for a grueling season.
No. 17 West Virginia Mountaineers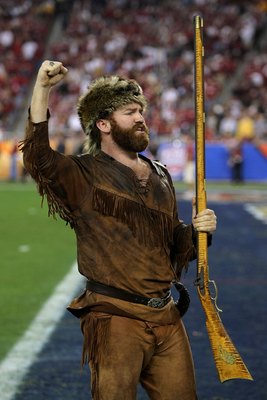 Any offense with running back Noel Devine (1,465, 13 touchdowns) is threatening, and head coach Bill Stewart knows it. Devine will give new quarterback Geno Smith time to grow, while Bradley Starks and Jock Sanders bring experience to the receiver position. Center Joe Madsen, named a Big East All-Freshmen selection in 2009, is one of four returning offensive lineman. The defense is chock-full of experience, with nine returning starters. Linebacker is a source of strength, where leading tacklers Pat Lazear and J.T. Thomas return, while All-Big East free safety Robert Sands (65 tackles, five interceptions) adds some insurance. The Mountaineers sandwich a trip to Marshall between home games against Coastal Carolina and Maryland to open the season, but a Week 4 trip to LSU could be the season's pivotal point. Get by the Tigers and the Mountaineers could be 8-0 by the time Cincinnati comes to town November 13.
No. 18 Miami Hurricanes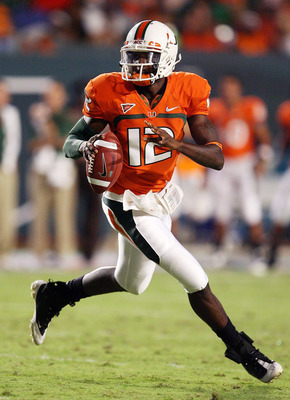 Randy Shannon has assembled a beautiful balance of veteran experience and young talent at 'The U' in his fourth season as head coach. Quarterback Jacory Harris has shown his versatility and he'll need it with only two returning offensive lineman. Senior Leonard Hankerson and junior Aldarius Johnson are big, aggressive receivers, while tailback Graig Cooper returns from a knee injury. The defense returns eight starters, including cornerback Brandon Harris and defensive end Allen Bailey. Middle linebacker Colin McCarthy (50 tackles, one forced fumble, one interception) also returns. A Week 2 trip to Ohio State will reveal this team's maturity early, but the Hurricanes get Florida State and Virginia Tech at home.
No. 19 Utah Utes
A lot of folks forget that the Utes were the last team to beat Alabama in a bowl game. Did I say beat? I meant crushed ... a 10-3 season in 2009 was a quiet victory for Utes fans everywhere. A bowl win over California was nice, but can Utah get back to BCS glory? Quarterback Jordan Wynn is supported by a talented duo of running backs in Matt Asiata and Eddie Wide, who will run behind an offensive line returning four starters. The Utes lack in receivers, but if the rushing attack lives up to the hype, they can go without one. The pass defense is still strong from a season ago, with cornerbacks Lamar Chapman and Brandon Burton on opposite sides. Sack leader Christian Cox returns with fellow starter Dave Kruger on the line. Another 10-3 year would be impressive, considering a schedule that includes Pittsburgh, TCU and BYU, with a trip to Notre Dame. If the Utes sneak out victories in those four, there could be some serious parity in the BCS discussion.
No. 20 Florida State Seminoles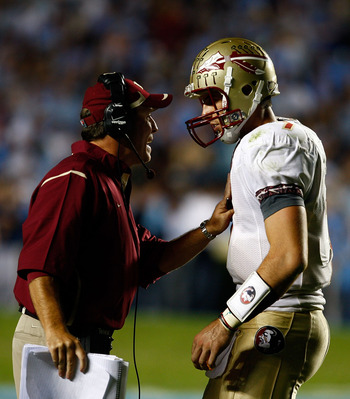 After 44 years, the post-Bobby Bowden era has arrived in Tallahassee. Jimbo Fisher's first year as head coach of the Seminoles could well rest on the shoulders of quarterback Christian Ponder, who threw for more than 2,700 yards before suffering a shoulder injury. An offensive line that has 142 combined starts should give Ponder time to find Taiwan Easterling, a fine product at receiver. Leading rusher Jermaine Thomas (832 yards, nine touchdowns) could split carries with the speedy Chris Thompson. The defense was terrible last year (108th in total defense), but cornerback Ochuko Jenjie and linebacker Greg Reid are looking to turn that around. Top tacklers Nigel Bradham (93 tackles) and Kendall Smith (85 tackles) both return. Replacing both safety positions could spell trouble. Traveling to Oklahoma in Week 2 will be difficult, but North Carolina is at home and Virginia Tech has rotated off the schedule. It seems like a perfect season for this team to grow.
No. 21 Houston Cougars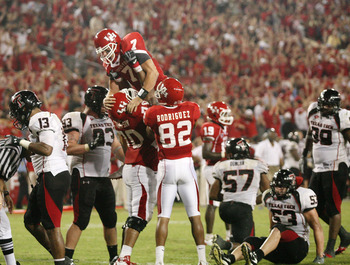 Forget Ryan Mallett, let's make a case for Case Keenum. The quarterback threw for 5,671 yards and 44 touchdowns last season and has three 1,000-yard receivers returning. The air-attack will undoubtedly open up lanes for former Conference USA Freshman of the Year selections Bryce Beal and Charles Sims at running back. Former Dallas Cowboys defensive coordinator Brian Stewart has his hands full with a defense that finished 111th last season. Leading tackler Marcus McGraw is back at linebacker, while Jamal Robinson has shown talent at cornerback. The Cougars travel to UCLA in Week 3 and host Mississippi State in Week 5, but aside from that, face a manageable schedule. If the offense can generate enough points, who knows?
No. 22 Georgia Tech Yellow Jackets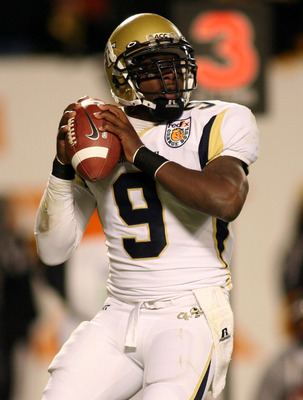 There's no reason to believe that head coach Paul Johnson and the defending ACC Champions are going to abandon the triple-option, not after it earned them 295.4 yards per game last season. Senior quarterback Josh Nesbitt returns, although running back Jonathan Dwyer and three offensive linemen have departed. Former Virginia coach Al Groh has stepped in at defensive coordinator and is switching to a 3-4 scheme. Eight starters return, including 2009 leading tackler Brad Jefferson at linebacker and Cooper Taylor at safety. The schedule is daunting, with trips to Clemson, North Carolina and Virginia Tech.
No. 23 Auburn Tigers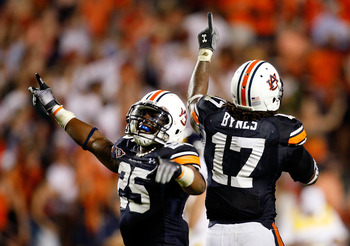 An 8-5 season paired with an Outback Bowl victory was enough to quiet doubters over Gene Chizik's first year as head coach. Although many Tigers from last year have departed, including quarterback Chris Todd and tailback Ben Tate, a favorable schedule could set this team up for a positive season. The offensive line is strong, with Lee Ziemba and Ryan Pugh leading the way. Darvin Adams is a skilled receiver, who will be working with Florida transfer Cameron Newton at quarterback. Defensive end Antoine Carter, along with linebackers Josh Bynes and Craig Stevens, provide veteran leadership to the defense. The majority of the tough games are at home, including Clemson, Arkansas, LSU and Georgia. Should the inexperienced Tigers gel, the finale at Alabama could be quite a doozy.
No. 24 Oregon State Beavers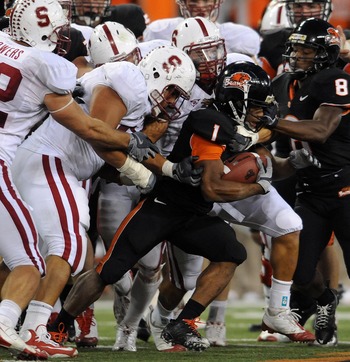 Offensively, it's all about the Rodgers brothers in Corvallis. With quarterback Sean Canfield lost to graduation, running back Jacquizz Rodgers (1,440, 21 touchdowns) and receiver James Rodgers (91 catches, 1,034 yards, nine touchdowns) will look to make new quarterback Ryan Katz's transition that much easier. The offensive line features four starters, including Alex Linnenkohl, who has been named a potential candidate for the Rimington Trophy. Defensive tackle Scot Paea, a potential All-American, lines up next to Brennan Olander, who got nine starts last season. Three starters return in what should be a far improved secondary, while the linebacker position should be strong, assuming senior Keith Pankey makes a full recovery from a ruptured Achilles tendon. The defense better gel quickly; the Beavers open with TCU in Arlington before a trip to Boise State in Week 3. Good news: Oregon is at home.
No. 25 Georgia Bulldogs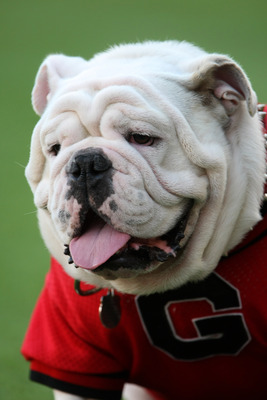 The Georgia defense is switching to a 3-4 scheme this year, which could solve their turnover ratio woes (118th in 2009). The offensive line is fully intact, which is good news for whoever Mark Richt goes with at quarterback. (All signs point to redshirt freshman Aaron Murray). Receiver A.J. Green could be the best in the SEC, while running backs Caleb King and Washaun Ealey return with experience. With Willie Martinez out as defensive coordinator, many expect new defensive coordinator Todd Grantham to reinvigorate the 'Dawg defense. Linebackers run deep, with Akeem Dent, Cornelius Washington, Justin Houston and Darryl Gamble. The athletic Brandon Boykin doubles as a return man (988 return yards, three touchdowns) and defensive back. If the new defensive scheme works and Murray can mature quickly at quarterback, the Bulldogs could sneak a big, unexpected win or two. The schedule is balanced, with an early trip to South Carolina, Florida in late October, and a trip to Auburn in Week 11.
Keep Reading

Wisconsin Badgers Football: Like this team?