The 15 Funniest Mascot Videos in Sports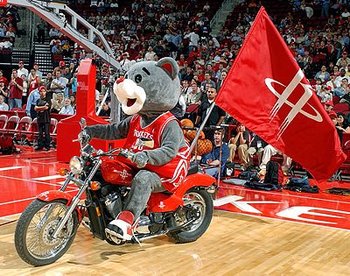 Night in and night out, athletes across the U.S.'s four major sports strap on the pads, lace up the skates, and prepare for battle. As they fight for a point in the win column, there's another athlete who takes center stage when they leave the court.
They are the mascots of America, and they are warriors. Dunking through fire and off of ladders, skydiving from the rafters, and hunting down streakers is just part of the job for these fine gentlemen.
And as they pump crowds up with their antics, sometimes things go wrong. Luckily for us, video cameras have been present for the following 15 mascot mishaps.
I personally guarantee you will laugh out loud at least once during these videos. Because there's nothing funnier than watching an oversized bear overshoot a trampoline dunk and hit the backboard. Enjoy.
No. 15: Keep Your Head Up. Seriously.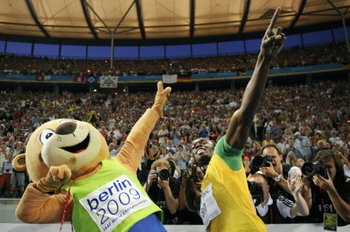 The 2009 World Track Championships mascot decided to aid Jamaican sprinter Melanie Walker on her victory lap. What happened next is hilarious.
No. 14: Benny the Bull Gets Booted
Chicago Bulls' mascot Benny the Bull accepted an invitation to appear on the Jerry Springer Show. What Benny didn't realize, however, was that he was walking straight into a trap.
No. 13: Oregon Duck Shows His Inner-Tyson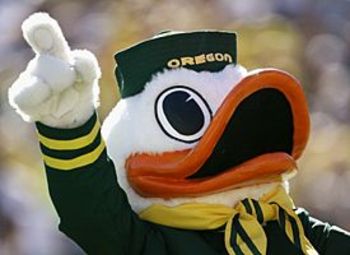 The Oregon Duck laid down the law against Houston's mascot Shasta. The aftermath wasn't so pretty for the Duck, but he has rebounded into prominence since.
No. 12: K.C. Wolf Hunts Down His Prey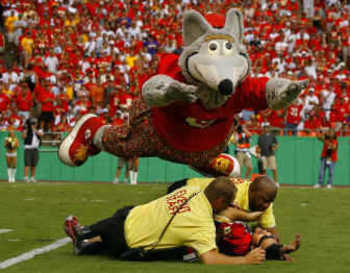 When a streaker makes his way down to the playing field, mascot instinct takes over. K.C. Wolf is no exception.
No. 11: Rocky Rumbles with the Lakers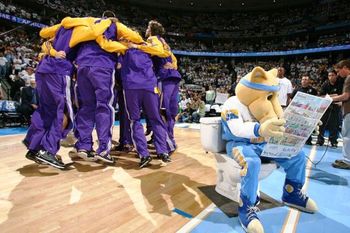 Is this why everybody hates the Lakers?
No. 10: Polar Bear Destroys the World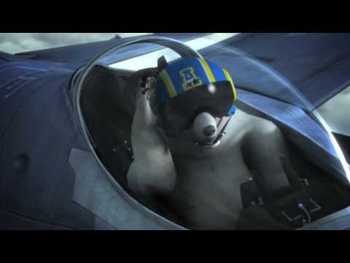 This polar bear is pissed. I guess I would be too if I was exiled to outer space and then had to live in Alaska.
En route to the University of Fairbanks' hockey arena, the polar bear wreaks havoc, causing millions of dollars in damage and hijacking military aircraft.
No. 9: Bear Down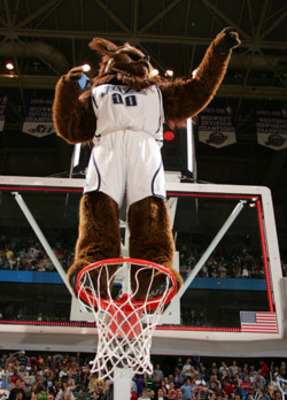 First off all, why haven't the Utah Jazz and New Orleans Hornets arranged some kind of nickname swap?
Secondly, why is Utah's mascot a bear?
No. 8: Moonwalk Gone Wrong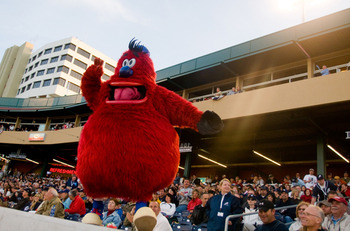 Doing the moonwalk is awesome, unless you fall off of the roof of a dugout in front of thousands of people.
No. 7: Mascot and Medicine Meet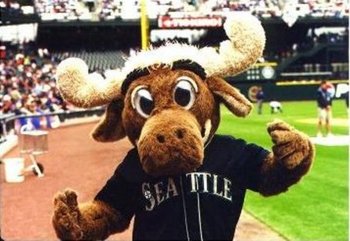 Being a mascot isn't all fun and games.
Just ask the Mariner Moose.
No. 6: It's a Dance-Off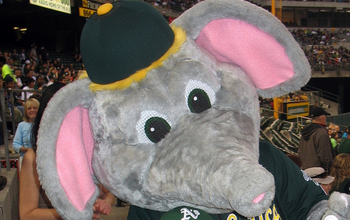 In 2007, the Home Run Derby was held in the San Francisco Giants' AT&T Park. But before players started blasting homers over the wall, the real action took place in the plaza of the stadium.
No. 5: Cheerleader Snack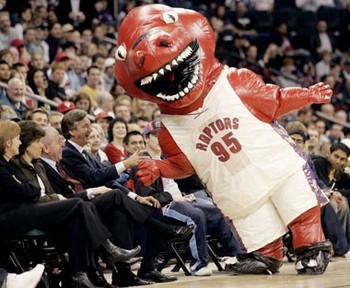 This is an all-time classic. Silly cheerleader doesn't notice the prehistoric beast until it's too late and she's become a snack. Nom, nom, nom.
No. 4: Teddy Roosevelt Knocked Out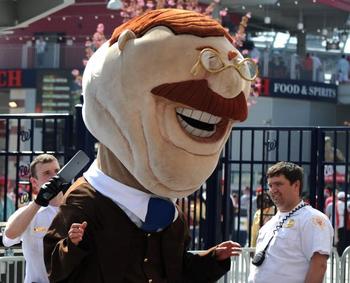 Teddy Roosevelt passed away in 1919. Little did he know, he would be revived roughly 90 years later with a deformed head.
No. 3: The Trials of Bango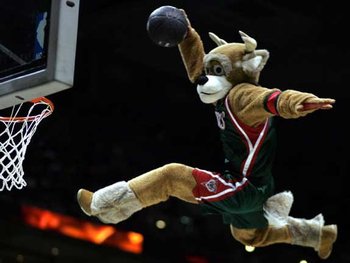 The chronology of these events are unclear, so let's make up a story.
Milwaukee Bucks mascot Bango embarrassed himself during NBA All-Star Weekend when he fell through the basketball hoop to his demise. For one reason or another, Bango took out his frustration on innocent Atlanta Hawks fans until he redeemed himself with the greatest mascot dunk of all time.
No. 2: Bloopers Galore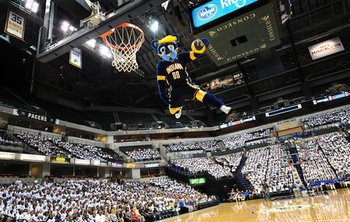 What's better than a mascot blooper?
Three minutes of mascot bloopers.
No. 1: Clutch Terrorizes the Toyota Center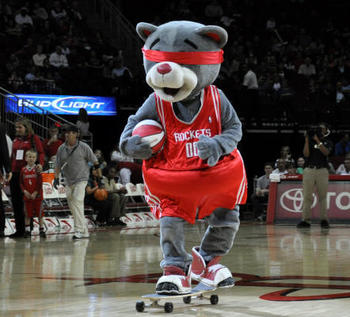 Just when you thought it was safe to roam the halls of the Toyota Center, Clutch, the Houston Rockets mascot, is there to scare the crap out of you.
Keep Reading