Top 10 MLS Stars Due for a Move To a European Side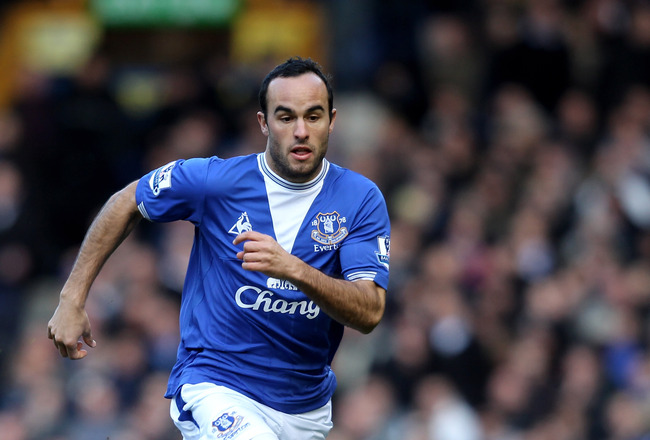 As a new influx of stars make their way from Europe to the MLS and help to raise its credibility around the rest of the world, it's no longer one-way traffic in terms of MLS/Europe transfers.
Over the last few years, a growing number of U.S. and foreign players have made their name in the MLS and gone on to pursue careers throughout Europe.
But who are in the next crop ready for a move?
Don't be surprised if it's any of these guys....
Steve Zakuani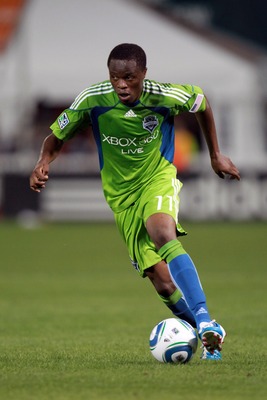 Technically, Zakuani has already played in Europe.
Born in Zaire, he moved to London, England at the age of four and went on to represent the Arsenal Academy.
However, his break in professional soccer came in the U.S., where he shone for the University of Akron and was drafted into the MLS No. 1 overall by the newly expanded Seattle Sounders.
His playing style is the type that excites fans, and there have been rumors of offers from European clubs already in his young career.
This could be a move that happens sooner rather than later.
Macoumba Kandji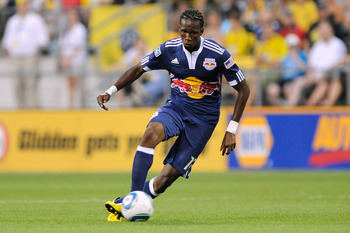 Consistency and his decision-making skills have always been the biggest question marks over Mac Kandji's game.
But no one can deny that this boy has talent.
His performances recently against Manchester City and Tottenham Hotspur in the Barclays New York Challenge apparently caught the eye of Premiership teams Bolton and Blackpool, and his agent claims clubs throughout Europe have called to inquire about the Senegalese forward.
He does admit that Thierry Henry was his boyhood idol, though, so maybe he will not be so quick to leave the Red Bulls anytime soon.
Robbie Rogers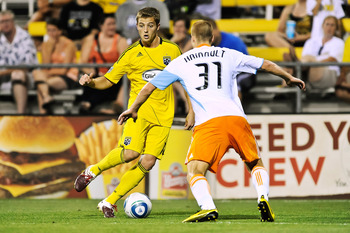 Another player who has sampled playing in Europe after signing with Dutch side Heerenveen (but never making a first team appearance) in 2006.
His performances in MLS for the Columbus Crew have seen him win 12 caps for the U.S. national team so far and at a young age (23), there is great potential for Robbie to display his talents overseas again.
Fredy Montero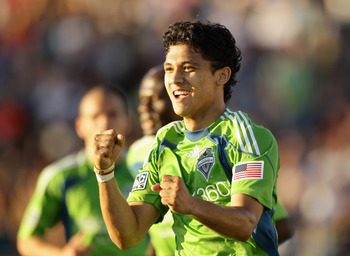 The Colombian made an explosive start to his MLS career, notching two goals during the Seattle Sounders inaugural game in the league. He has since notched a further 17 goals for the club and was named the MLS Newcomer of the Year.
He stated to Sports Illustrated that a move to Europe is something he would like to do in the future. If he maintains his level of play, there will be enough clubs looking to make that wish come true.
Robbie Findley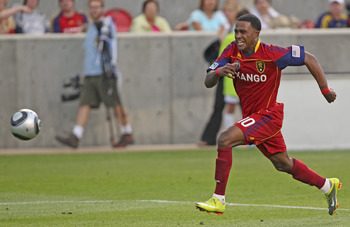 Robbie made a previous attempt to move to Europe, when he unsuccessfully tried out at Danish Superliga side Brøndby IF in January 2009.
Since then, he went on to have a career year with Real Salt Lake, scoring a team-high 12 goals and making it to the USA's World Cup squad.
Brøndby's loss may well be another team's gain.
Chad Marshall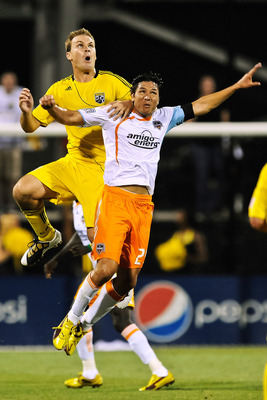 Since being drafted second overall in the 2004 MLS Superdraft, Chad has won a host of accolades in his career so far, including MLS Defender of the Year, MLS Best XI, and 11 caps for the U.S. national team.
His solid and consistent displays at the back for Columbus have attracted trial offers from Europe before, and there's every chance more will head his way.
Marco Pappa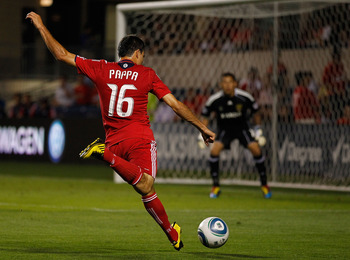 Marco looked very good during his 1.5-year loan spell to the Chicago Fire. Since he made that move permanent in 2010, he has looked phenomenal!
The tricky Guatemalan midfielder already has seven goals in 15 appearances so far this season, and form like that will begin to attract attention from outside the MLS.
Chris Pontius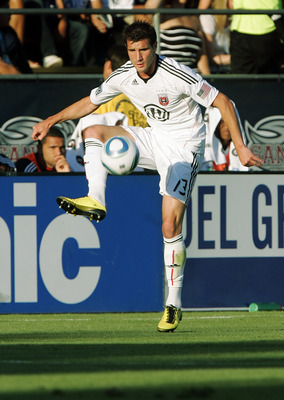 Pontius arrived on the scene in MLS by scoring a fantastic goal just 62 minutes into his debut.
Now entering his second season as a professional soccer player, he has shown the ability to perform in a variety of attacking positions for DC United and has been invited to train with the U.S. national team.
This is the sort of player that will always attract attention from overseas.
Shalrie Joseph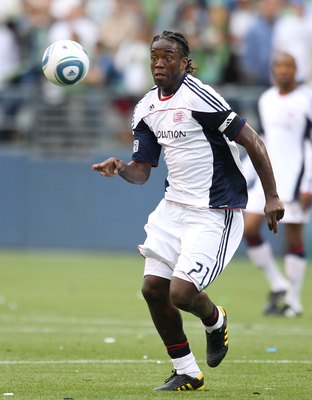 To be fair, this guy's been due a move to Europe for the last five years.
Celtics were known to have tabled solid bids for the midfielder in 2006/07, only for the MLS to reject them. At 32 years old, his window of opportunity to move could be closing in on him.
However, his consistently high level of play and intensity on the field would still be welcome to a host of clubs in need of an experienced ball winner.
Landon Donovan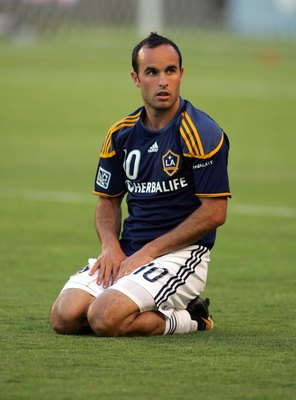 Ahhhh, Landon Donovan. The golden boy of U.S. soccer.
He had to be on this list despite already having played in Europe with varying levels of success.
Everton boss David Moyes has already stated he doesn't expect Landon to return to Goodison Park this winter, but Donovan's stock has never been higher and there may come a club who makes MLS an offer they can't refuse.
Keep Reading