TV or Not TV: 10 Awesome Potential Summer 2011 TV Pilots for NFL Stars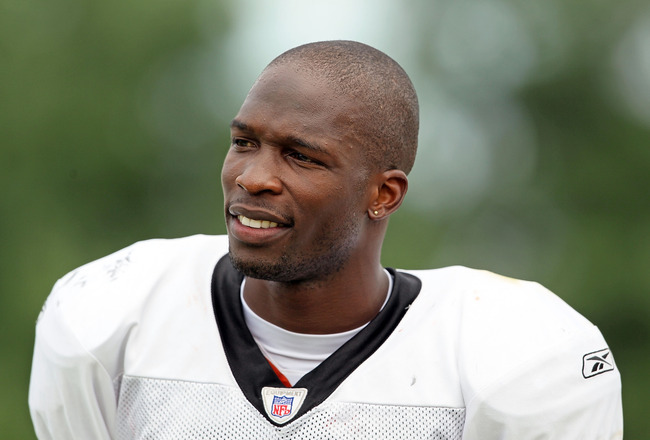 Can't get enough of the NFL, even during the summer?
No big deal, just turn on VH1 for a couple episodes of Ochocinco: The Ultimate Catch or The T.O. Show. Or if that fails, click over to E! to check out Kendra Wilkinson's 30-minute brain-drainer, where you might catch a glimpse of husband Hank Baskett.
And, of course, if you want more than wide receivers looking for love, you'll have HBO's Hard Knocks starring the New York Jets soon.
For those who feel left out of the NFL reality show craze, there is hope.
Summer is the season where literally anything will get green-lit to fill time—see all of the above or other brilliant fare like ABC's I Survived a Japanese Game Show—so players league-wide have plenty of time to come up with their own vehicles for summer 2011.
If Roger Goodell ever needed some quality "reality" television to fill his NFL Network airwaves next summer, perhaps these 10 suggestions might get the ball rolling.
The Al-prentice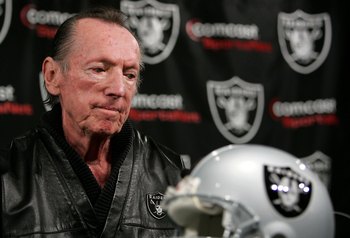 Starring: Al Davis, Tom Cable, and 16 head coaching wannabes with occasional appearances by Lane Kiffin
In this summer Apprentice spin-off, Al Davis searches high and low for the next guy he plans on firing after a vote of confidence.
I really don't think I have to explain this one more than that…but really, from a franchise where coaches get into fistfights in meetings, No. 1 overall quarterbacks have more drug busts than Pro Bowls and the punter is the highest paid at his position in NFL history, who wouldn't want to watch this train wreck?
Just win Baby…or you're fired!
Chavous & B-Ruud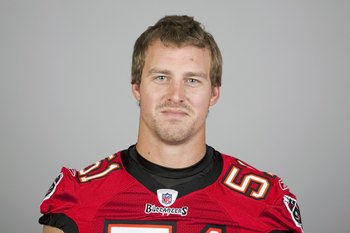 Starring: Corey Chavous and Barrett Ruud, with Jim Bates and John Madden
Beavis & Butt-Head is making a comeback…so why not the live version starring two bona fide NFL defenders?
Sure, they're not quite as slackeriffic as their teenage predecessors—Chavous was a former Pro Bowler and Rudd has nearly 400 tackles as Tampa's starting MLB over the last three years—but 90 percent of NFL fans couldn't pick them out of a lineup.
Plus, think of the hilarity as they watch music videos, what with Ruud being a corn-fed boy from Nebraska and Chavous being a southern man.
Add in Bates as the Defensive Coordinator/Principal who always has to yell at the pair during meetings and Madden as the bumbling next-door neighbor/target, and you've got a hit.
Oh, and Andy Reid as Stuart, too.
You said 2-deep…huh-huh, huh, huh-huh-huh, huh-huh!
The D-A-Team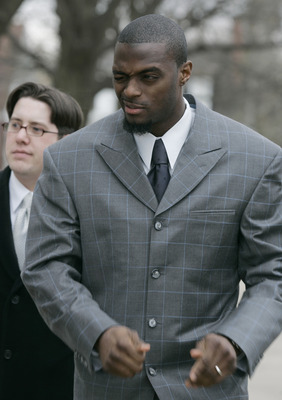 Starring: Michael Vick, Plaxico Burress, Donte Stallworth, and Matt Jones, with Adam Jones as "Pac Man"
In the 21st century, a crack football unit was sent to prison by a federal court for a bunch of crimes they should've been smart enough not to commit. These men promptly escaped a life-long banishment from society to the NFL football field. Today, still haunted by the media, they survive as backups of fortune, playing for any team who will have them. If you have an open roster spot, and if you can survive the PR hit, maybe you can hire…The D-A-Team.
I'm pretty sure Vick, as a quarterback, would totally be Hannibal. Plax is obviously a lunatic—who else carries a gun in his sweatpants at a dance club?—so he's Murdock. Stallworth is a ladies' man so he gets to be Face, making Matt Jones B.A. Baracus.
And, the best part is that if one star leaves, Johnny Jolly should be available to fill right in and never miss a beat—sort of like when Daphne Maxwell-Reid became Vivian Banks on the final season of The Fresh Prince.
Well, maybe, except for that Mrs. Banks probably stocked the fridge with Sunny D and skipped the "Purple Drank."
Honestly, I pity the fool that watches this…although I bet the Madden Swagger Rating of this show is 1000.
Survivor: Revis Island
Starring: 16 NFL Wide Receiver Hopefuls, with Darrelle Revis as the host
For 39 days, 16 NFL receivers are left in the wild—read: Florham Park, New Jersey—where they must Outrun, Outjump, and Outhustle the rest by winning challenges and making the right alliances. The last man standing on Revis Island wins an automatic Pro Bowl berth and the $15m Revis apparently feels he's entitled to walk away from because it isn't enough.
Could be an interesting show in the vein of Survivor meets the NFL Combine way, and the reunion show would probably be great—as long as the producers don't replace half of the cast because their team is in a competing show.
Yes, that's a Pro Bowl joke.
The New York Friars Club Roast of Brett Favre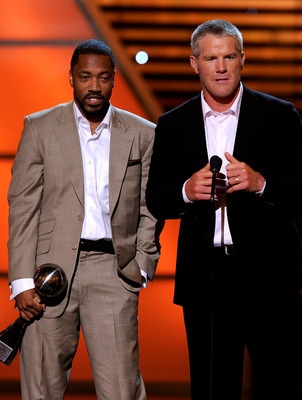 Starring: Brett Favre and many, many special guests
On this tearjerker, you'll see Brett Favre's contemporaries, colleagues, and coaches celebrate his career with humorous anecdotes, hilarious stories, and at least one vomit-inducing insinuation that Favre has slept with Lisa Lampanelli too.
This one might not sound like much fun to you, but the good news for the NFL Network is that it's guaranteed to be renewed until 2015 or so.
Twin Beefs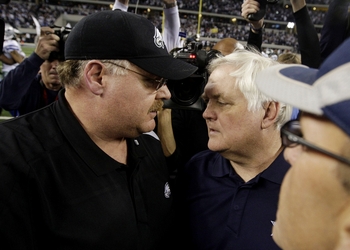 Starring: Kevin Kolb, Andy Reid, the entire Eagles' front office, a gross of Tony Luke's Cheesesteaks, and Donovan McNabb
Donovan McNabb was a popular, successful quarterback in Philadelphia until his body was discovered on the banks of the Potomac River in a Redskins jersey. When fellow Eagle Brian Westbrook is later found walking through the unemployment line in a fugue state, the NFL calls in Kevin Kolb to investigate who ran McNabb and Westbrook out of town and/or pretend to be a legit NFL starting quarterback.
Of course, Kolb eventually finds out the mastermind is Andy Reid, who never got past the whole puking in the huddle thing…and the fact that Donovan prefers Jim's Cheesesteaks to the goodness (and closeness) of Tony Luke's.
Yeah, I really don't get it either, but who understood Twin Peaks?
Mid-America's Funniest Home Videos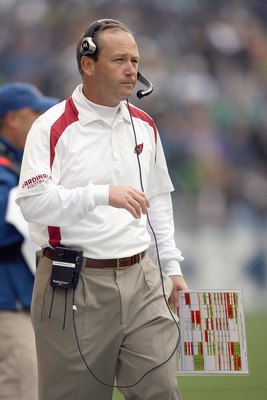 Starring: The Kansas City, Detroit, St. Louis and Cleveland defenses, with Tom Bergeron as the narrator
Mid-America, Mid-America, this is you!
In this hour-long romper, fans are shown a series of hilarious videos of the aforementioned quartet of units masquerading as NFL defenses and vote on who gets to be the grand winner.
My money is on the montage of Josh Cribbs and Jerome Harrison shredding KC's "defense" on December 20; you know, the game where Harrison rushed for 286 and three scores while Cribbs took a pair of kickoffs back to the house.
That one? That cracks me up every time, especially since someone (the University of California) actually hired former Chiefs defensive coordinator Clancy Pendergast after that debacle.
Oh, and Bob Saget would've been the host, but as we found out on the Brett Favre Retirement Roast, he's under investigation for some crimes that Gilbert Gottfried may or may not have witnessed 20 years ago.
The Henry Bunch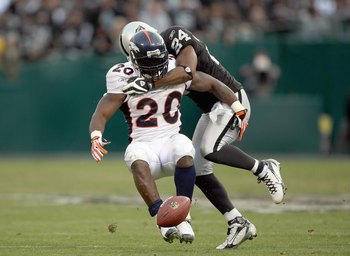 Starring: Antonio Cromartie, Travis Henry, a gaggle of unfortunate children, and Ann B. Davis as the housekeeper
Here's the story, of Travis Henry, who was hornier than your average toad! Couldn't keep it in his pants, but he's not paying, the child support he owes!
It's the story, of the man Cromartie, who was busy with mad broads of his own! They were two bros, smashing lotsa biddies, they never slept alone!
'Til the one day all the girls who had their babies, realized it was much more than a fluke, that their dads were NFL meal tickets, and that's the way they both got served paternity suits!
This sounds more like an episode of Maury, actually…but with a total of roughly 16 kids from more than a dozen different women, I'd wager that ol' T and A could use the cash from this.
And hey, just remember, no one knows what happened to the father of Carol Brady's kids, either.
Who Wants To Date A Roethlisberger?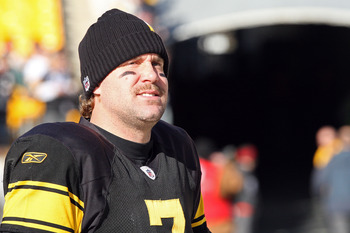 Starring: Ben Roethlisberger and 20 "beautiful" ladies
Jeopardy! Time! Let's take "Hilarious Coincidences" for $200.
The question: Name two places where you can see one horny dude hook up with nearly two-dozen desperate attention whores in hot tubs, bathrooms, dark closets and other clandestine locations…only for those who get jilted to call him out on it once their relevance is used up?
The answer: What is ABC's The Bachelor and Ben Roethlisberger's Rap Sheet?
CORRECT!
I really don't think much more needs to be said, although at least we can watch "Benny being Benny" legally. I'm not sure what the winner gets—besides a couple walks of shame and a hasty lawsuit—but it's entertaining nonetheless.
And, of course, the spinoff "Roethlisbergerette" would be for Ben's sister Carlee, who plays basketball for the University of Oklahoma.
According to an old "Know Your Sooners" survey on their website, she finds Tony Romo to be the most annoying celebrity and once dressed up as professional wrestler Sting for Halloween. Sexy!
Fourtysomething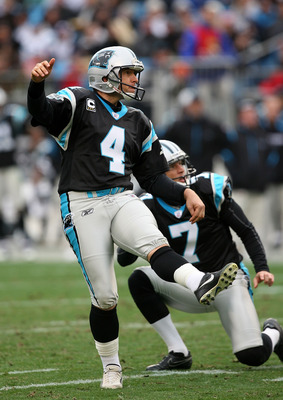 Starring: Jeff Feagles, Junior Seau, Matt Turk, John Kasay, John Carney, and Matt Stover, with occasional guest appearances by Brett Favre
Fourtysomething depicts the lives of a group of aging football players struggling to balance their past ideals and adjust to NFL life in the new millennium. They are bonded by their single-bar helmets and stories of 12-round drafts during their primes, a past which is in marked contrast to their hired gun, veteran-minimum salary existences in "happening" locales like Charlotte, Houston, and Indianapolis.
Seriously, take Wikipedia's description of Thirtysomething, change the pertinent keywords, and voila! This is exactly what you get.
For you "oldists" who believe the notion that the designated hitter position
keeps aging baseball sluggers relevant, here's a factoid to have a field day with: the stars of this show were the only seven men aged 40 or older to play in the NFL last season—and five of the seven were specialists.
Not exactly a great endorsement for young kickers throughout the nation, eh?
Then again, without Feagles and company, this generation's "baby booters" would have to look up to bastions of integrity like Sebastian Janikowski and Jeff Reed.
Without them, though, chances are this show would be boring as hell…but then again, so was Thirtysomething, and it lasted four seasons.
The Final Word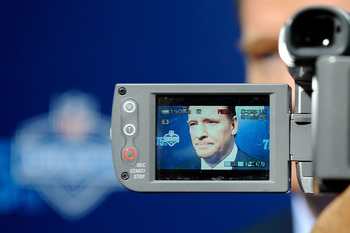 I'd watch them all.
Of course, none of them—minus the Favre roast and maybe Big Ben's Date-o-Rama—will ever happen.
But that's what makes this satirical article funny: the thought that all of them are actually based in "reality."
Actually, come to think of it, that's not funny. Really, it's just sad.
Ah, the NFL, bastions of integrity.
Keep Reading

Oakland Raiders: Like this team?