Say What? Chad Ochocinco and the 10 Strangest Names in All of Sports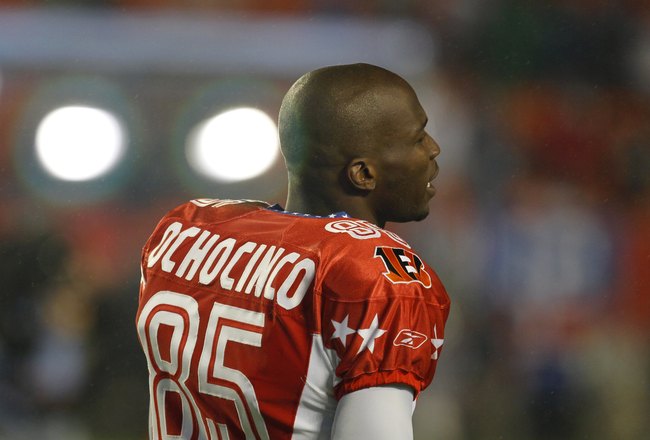 As I was looking over all the trades from the MLB trade deadline this past weekend, I saw that Jarrod Saltalamacchia had been traded to the Red Sox.
Right as that was happening, I saw the SportsCenter segment with Chad Ochocinco and Terrell Owens.
That made me think, "Ochocinco, Saltalamacchia? Those are some pretty weird names." I just had to make an article with the weirdest names I could possibly find.
So here they are, the weirdest names in all of sports.
#10: Par Doojs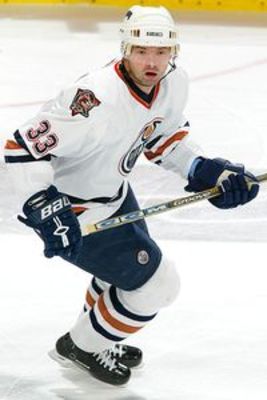 Par Djoos is a former NHL defenseman who came into the league in 1986.
He played for the Detroit Red Wings and the New York Rangers.
He is Swedish, which is where his name comes from, but that doesn't change the fact that it is pretty strange.
Djoos hung up his skates in 2003 after playing for a total of 19 years.
#9: Tom Canada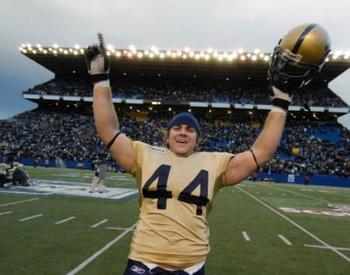 Canada is a Canadian Football League defensive end who is currently a free agent.
In case you were wondering, Tom is not Canadian. He was born in California, and attended the University of California at Berkeley.
It kind of fits that he plays in the CFL instead of the NFL, as he is currently the owner of the title "Best CFL-applicable name in the league."
#8: Chad Ochocinco
Chad belongs in this list. He wouldn't be on this list had he not changed his last name prior to the 2008 NFL season.
Ochocinco has one of the craziest personalities in all of the NFL, but he is also one of the best receivers. He has been to the Pro bowl six times and has been named All-Pro three times.
#7: Jordin Tootoo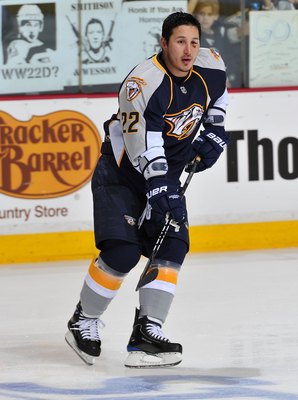 Full name: Jordin John Kudluk Tootoo. I would say that is a very strange name.
Tootoo came into the NHL in 2003 and became Rookie of the Year with the Nashville Predators.
He wears the number 22 as a play on words of his full name. Go ahead and count it—I did.
#6: Captain Munnerlyn
Captain Munnerlyn is a cornerback for the Carolina Panthers, and no he is not the captain of the team. Captain is his name.
But there is a story behind his name. Munnerlyn said, "My momma promised my grandmomma that she could name the last child. I was the boy of the family, and she named me Captain. Her great grandfather was named Captain, so I got named after my great-great grandfather."
Munnerlyn was selected in the seventh round of the 2009 NFL Draft.
#5: Touraj (TJ) Houshmandzadeh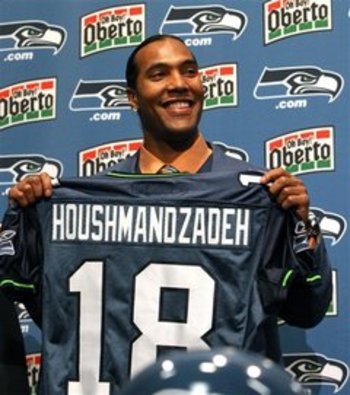 Houshamazilla? Houshmazode? Houshvadilla? Houshyamomma?
No, it's Houshmandzadeh. TJ has a very long last name. In fact, it's tied for the longest last name on this list.
Touraj (TJ) Houshmandzadeh was drafted by the Cincinatti Bengals in 2001, but currently plays for the Seattle Seahawks.
Most fans just call T.J. "Housh" or "Hoosh", probably because it's much easier to say.
#4: D'brickashaw Ferguson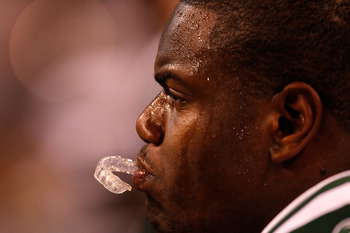 D'brickashaw Montgomerie Ferguson is a left tackle for the New York Jets. He was the fourth overall pick in the 2006 NFL Draft.
Ferguson was a college All-American at the University of Virginia and is a one-time pro bowler in the NFL.
What I want to know is why any parents would name their child "D'brickashaw"?
#3: Ruben Boumtje-Boumtje
Have fun trying to pronounce this kid's last name. I have no idea how to pronounce it.
Ruben attended Georgetown University and was drafted in 2001 by the Portland Trail Blazers.
After being drafted by the Blazers, he had stints with the Cleveland Cavaliers and the Orlando Magic before heading across the pond in 2006.
#2: Cal Clutterbuck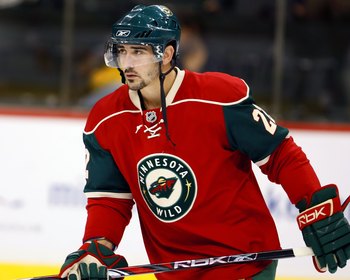 Cal Clutterbuck is an ice hockey wing currently playing for the Minnesota Wild of the NHL. Cal was selected 72nd overall in the 2006 NHL entry draft.
He became a fan favorite and in just his second NHL season, he set the record for hits in a season with 356. The previous record was 311.
Clutterbuck is a pretty strange name, but not strange enough.
#1: Jarrod Saltalamacchia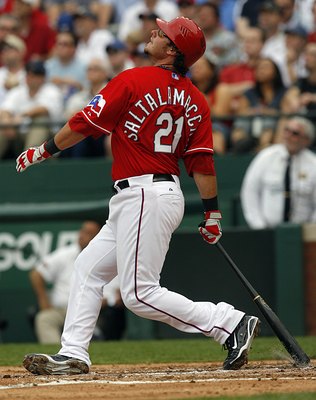 In the T.J. Houshmandzadeh slide I noted that T.J. had 14 letters in his last name, tied for the most in this slideshow. Well, here is the other man with 14. Jarrod Saltalamacchia, go ahead...count it.
Saltalamacchia was drafted by the Atlanta Braves in 2003, but was traded to the Texas Rangers in 2007. He was traded again this past weekend, to the Boston Red Sox.
Saltalamacchia has the longest last name in major league history.
Jarrod Saltalamacchia has the strangest name in all of sports. He is number 1.
Anybody I miss?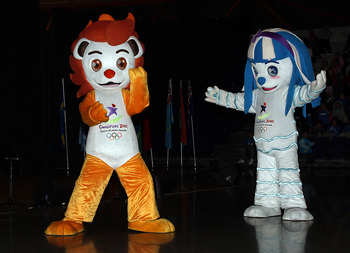 If there is anybody I missed please comment below. Also let me know if you gave this slideshow a like. All comments are welcome.
Thanks for reading!
Keep Reading