Five Reasons Why Jon Jones Could Beat Anderson Silva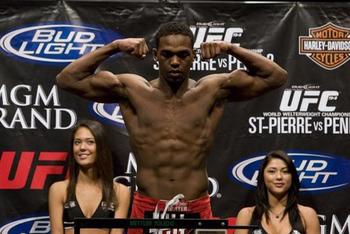 There's no doubt Jon Jones is on a tear, and there is much to come from this young, budding, rising athlete. But is there truly another fighter at 205 that can compete with Jones? Take a look and see why Jones is the best fighter in the Light Heavyweight division and how he can defeat the pound-for-pound best fighter of all time, Anderson "The Spider" Silva.
Part One: Strategy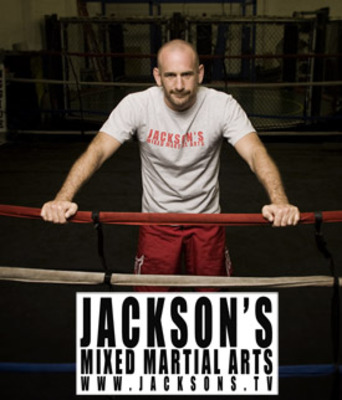 Lets start at the top, where all fighters begin. Nothing in Mixed Martial Arts is accomplished without training, and Greg Jackson just happens to be one of the best in the business at preparing his fighters for their fights.
Jones has been training with Jackson as of late, and that means training with the best. From Keith Jardine, to GSP, and everyone in the middle of his class, Jackson throws the best at Jones so when it comes time to face fight night, he's ready to go to war. This is not to say that Anderson Silva does not do the same, but, Jackson would have Jones more than ready for the fight, which does not bode well for Silva.
Part Two: Unorthodox In Every Sense of the Term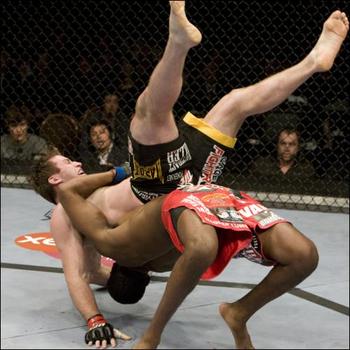 If this picture doesn't say more than a thousand words, let me be blunt. Jones is the first fighter in a long time to come to the Light Heavyweight division and actually be as unorthodox as they come. Even the former-UFC veteran Keith Jardine cannot be considered as widely unorthodox as Jones.
In almost every fight, Jones seems to amaze fight fans with his arsenal of tools and unlike many fighters, he does not hold back. If a situation arises, Jones always appears to have something for the occasion. An MMA MacGyver if you will.
Part Three: Hunger for More
If you have seen at least one of Jon Jones' fights, chances are you'll notice how angry he seems at the other fighter. This is opposite of how Jones truly is towards his opponents, yet, his style and focus is relentless.
Jones fights like every fight is the fight of his life, and the same cannot be said of Silva. It would be hard to envision Jones acting scared or timid in a bout with Silva, unlike many before him. Much like the words of Chael Sonnen, Jones would bring the fight to Silva if that's what he's looking for.
Part Four: Kicks and Elbows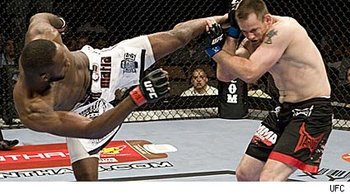 Briefly touching back on my second point, Jones uses every part of his arsenal to defeat his opponents. Whether it's bashing their faces in with elbows, or throwing roundhouses to their head, Jones does it all.
While Silva does tend to use his legs in a very unorthodox manner, you hardly ever see him use elbows unless it's in his post-fight dances (almost Merengue-like). Jones would have the clear cut advantage if the fight went to the ground. Can anyone imagine Silva being split open by 9-10 elbows to the head? I know Jon Jones is one man that can surely imagine it.
Part Five: The Reach Factor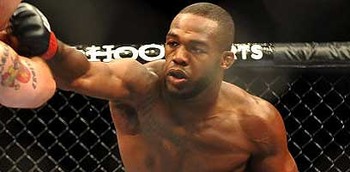 Much is said about Jones' height and reach in the Light Heavyweight division. While I am not a big believer in reach predetermining any fight, I do believe it has its place in MMA. Jones uses his 84.5" reach to impose his dominance on foes, and while Silva boasts a 77.6" reach, Jones would almost definitely want to keep Silva at bay.
What better way than with stiff jabs and roundhouse kicks? That's the Jon Jones way of winning fights, and combined with the previous four reasons, it makes Jones a very favorable underdog against "The Spider."
Any questions?
Keep Reading