Bullish Facelift: Comparing The 2010 Chicago Bulls To The 2009 Team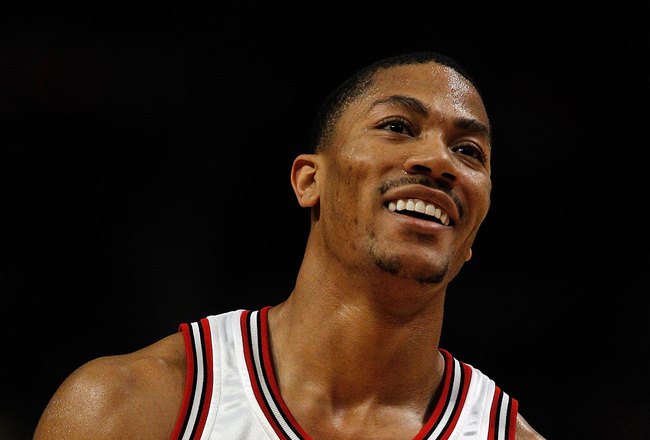 After a very active off-season, the Chicago Bulls have a roster almost set in stone. The team has some familiar faces, and some new ones that are sure to make their mark in the newly competitive Eastern Conference.
Individual and team play, chemistry, and a new coaching system will play major roles in the success of the new look Bulls.
Additions such as Carlos Boozer, Ronnie Brewer, Kyle Korver, and C.J. Watson, among others, will be asked to bring the Bulls to the top of the basketball world.
Add to that the continued growth of youngsters Derrick Rose, Taj Gibson, and Joakim Noah, and the Bulls look built the best since the late 1990's.
Here is a look at how the 2009 and 2010 teams stack up, including whether each position or intangible is better or worse going into the 2010-11 season.
Point Guard: Derrick Rose Vs. Derrick Rose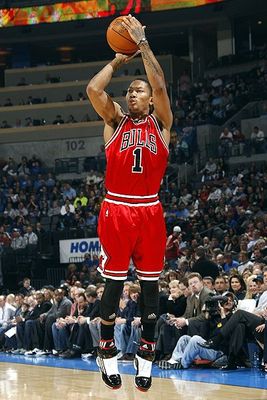 Derrick Rose will be another year older, and another year with new experiences.
Add to the general improvements the news of his ability to add a 3-point shot, and you have a new dimension to the slash and crash game of D-Rose.
If Rose's range becomes a consistent threat, it is easy to see his point per game total rising past the 20 points he averaged last season.
It is also hopeful that he can add to his average of 6 assists per game as well, as he now has more scoring teammates than before.
Grade: A. He is the future of the Chicago Bulls who is not stopping short of his peak. He is the silent assassin that makes everyone better on the court.
Photo: ESPN
Shooting Guard: Kirk Hinrich Vs. Ronnie Brewer
Captain Kirk was the defensive specialist in the backcourt in 2009-10. Ronnie Brewer appears to get the chance to be the new Kirk.
Unfortunately for Hinrich, he was a tad undersized for the two, and he was sometimes taken advantage of when on the offensive side of the ball. Ronnie Brewer is not known for his offense.
Hinrich costs $9 million. Brewer costs a shade over $3 million.
Expect to see similar stats ( double digit points, some assists, steals, rebounds) from the newest Bull, but Brewer's ball handling skills could be what keeps him from flourishing with his new team.
Hinrich was a veteran presence that many, including fans, appreciated.
Grade: B-. If Brewer can duplicate and exceed some past Hinrich's 2009 production, losing the leadership intangible may not hurt as much.
Photo: ESPN
Small Forward: Luol Deng vs. Luol Deng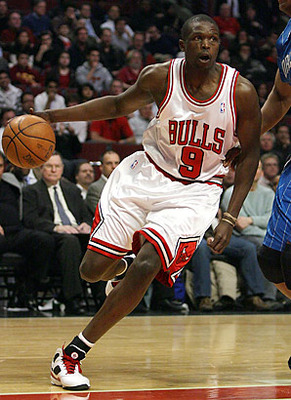 Luol Deng is overpaid, overrated, and soft.
A three should be able to create his own shot, dribble without fumbling the basketball, and crashing the boards to support his big men.
Luol Deng cannot do any of that.
What he can do is stand in the corner, and hope the ball comes to him. His mid-range shot is above average, and he can hit a three when needed to.
Sounds nice until you look at the $10 million price tag.
Bulls general manager Gar Paxson (of Gar Forman and John Paxson), has no one to blame for this horrendous deal but themself (or themselves).
No team would trade for him this off-season, and it may have cost the Bulls at a better free agent acquisition. It also would have kept Hinrich in town.
Grade: C/C-. You cannot sell Bulls fans on believing Deng is a legit small forward that can be a starter for a contending team. He gets a bad rap because he has never lived up to his hype, but at least he is a good guy, right?
Photo: SI
Power Forward: Taj Gibson Vs. Carlos Boozer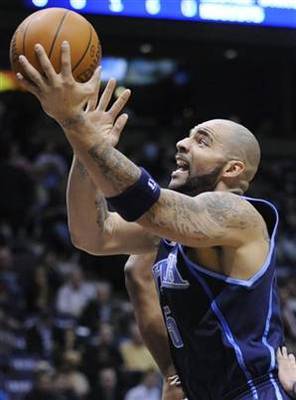 Taj Gibson was a welcomed surprise to the Bulls. The All-Rookie selection showed his maturity while starting at the four, albeit his is undersized.
Carlos Boozer is a slashing big who has pretty good hands, and a solid scoring touch. Injuries have played a role in his career, but when healthy, is almost a lock for a double-double a night.
As much as Gibson held the glue together through injuries to Joakim Noah, he is better served coming off the bench.
There are numerous power forwards who could have their way with him. Boozer's size, and proven skill set make him a better option in the starting five against other bigs in the east.
Grade: A-. Boozer will be counted on to help the young guys grow, and be Rose's post man. Gibson will be counted on off the bench as the first forward/center.
Photo: NBC Sports
Center: Joakim Noah Vs. Joakim Noah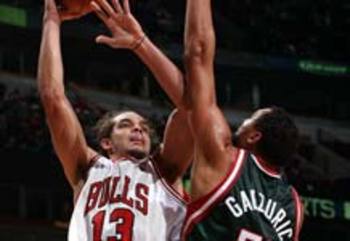 Goofy Joakim Noah took his game to another level in 2009-10. His defensive-laden game, and rebounding prowess led to him averaging 10.5 points and 11 rebounds a game.
Noah really helped the Bulls' offense by getting them second chances as well. 3.5 offensive rebounds by himself will help an anemic offense every night.
Look for another double-double stat average. Having Boozer down low could take away from his rebounds, but it is tough to think Noah would not be able to get the garbage boards on defense since Boozer would be drawn out of the paint more often.
Grade: B+/A-. If he contributes with another All-Star worthy season, rack up the 'A' on the report card.
Photo: TSN
Bench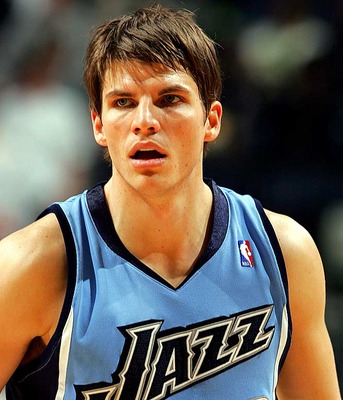 Chicago added a 3-point assassin in Kyle Korver, a solid hybrid guard in C.J. Watson, an unknown Turkish Rookie (Oer Asik), and some good veteran presence in the paint with Kurt Thomas.
Last season, Brad Miller was the needed veteran and scoring presence off the bench, Jannero Pargo was expected to make shots and failed, and the Bulls' other rookie, James Johnson, was stuck in neutral. Two words. Lindsey Hunter.
Is the upgrade any more obvious?
Grade: B+. Another center, and shooting guard could not hurt the team. The immediate depth off the bench is above and beyond what Chicago had just 10 months ago.
Coaching: Vinny Del Negro Vs. Tom Thibodeau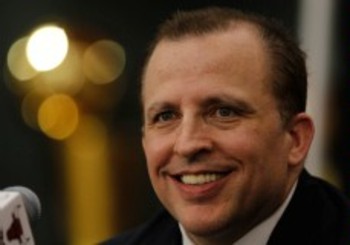 Helloooooooooooooooo Thibby!
Defensive minded? Check.
Likes to run? Check.
Legit seal of approval (looking at you, Steve Kerr)? Check.
Vinny was a great guy who coached the wrong team. If your offense has one play called, "Get the Ball to Derrick Rose," other teams will figure it out sooner rather than later.
Thibodeau has won a ring running his defense-leads-to-offense scheme. That team that ran his system had some old legs and wise-minded players. Imagine what the 2008 Celtics did with a much younger group of players.
Get excited.
Grade: A. They should have pulled all the stops to get Thibodeau the first time they pursued him.
Offense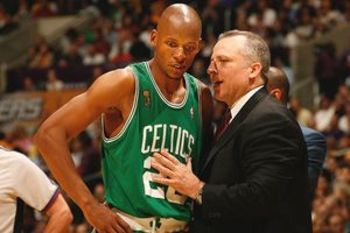 Coach Thibodeau has a large task in getting his players to believe in his system.
The potential starting shooting guard is not an offensive threat, his team has injury concerns at at least three positions, and he is a first time head coach.
Del Negro was too, and he managed .500 teams without a real thought out game plan. Thibodeau cannot do much worse, right?
Grade: B. The team had trouble scoring 90 a game last season. Against some stout defenses in the east, it will not come any easier. The Bulls have players who can run the court and play that way for a good period of time, so an improvement is expected.
Defense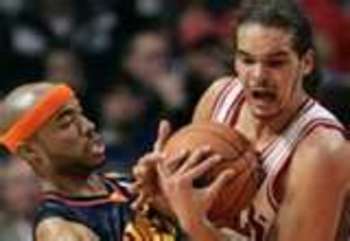 The 2009-10 squad gave up almost 100 points per game. The new, in your face style should drop that average down a few pegs.
The aggressive nature of guys like Noah, and Brewer should help get the ball rolling under Thibodeau.
Once the defense turns stops into points going the other way, the system will be bought in to by the team. Who thinks something works without seeing the results?
Grade: A-. Thib has a great mind and eye for defense. It looks as if the GM tandem added the right pieces (Boozer, Brewer, Thomas) to make this defense a reality in place that is not Boston.
Photo: TSN
Intangibles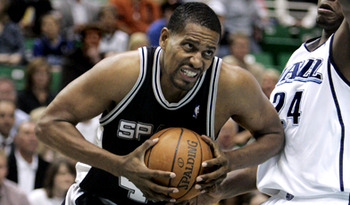 The Bulls had a couple of proven leaders, and had a better chemistry off the court than on it in 2009-10.
The knock against last year's club is that no one wanted to step up with Rose on a consistent basis, and that hurt the team more often than it should have.
Credit needs to be given to Lindsey Hunter. He had no business playing basketball, but knew why he was there. Mentor. Mentor. Mentor. Because of his teaching abilities, he earned a spot with the team in a higher role.
Kurt Thomas had a renaissance season in Milwaukee last season, and adds ten minutes plus of good defense and knowledge that is invaluable to guys like Noah and Gibson. Boozer should listen to what the 15-year vet has to say as well.
Derrick Rose is primed to establish himself as the go-to guy on the court, and in the huddle. He has been quoted as saying that this is his team.
Any twenty-something who wants to lead a team in an ego-driven league deserves some respect.
Oddly enough, Joakim Noah was seen as a leader in 2009-10. Increasing his role as a role model can only lead to a brighter future for the ex-Florida Gator, and the team as a whole.
Noah's fiery game and eccentric personality can be infectious, or annoying if you are not a Bulls fan.
Grade: A. The new pieces, combined with what the returning Bulls have to offer, should form a quality team on and off the court.
The youth on the team have been open to learning, and the elder statesmen are willing to teach, Chemistry does not appear to be an issue in 2010-11.
Photo: CBC
The Chicago Bulls Will Be Much Better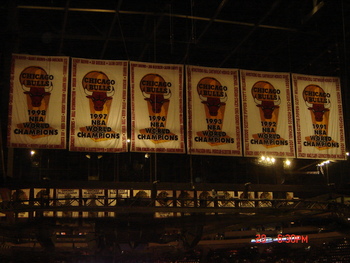 The goal for next season is obvious: win a championship. The Chicago Bulls have been upgraded at nearly every position, and have system in place that should make the team a force in the Easter Conference.
Finishing in the top four in the conference should be a given despite of the talented teams that they will face.
41-41 was a nice surprise in 2009-10. 41-41 in 2010-11 would be a disappointment.
The 2010-11 Chicago Bulls are better than the 2009-10 squad in almost, if not every facet of the game.
Photo: Picasa
Keep Reading

Chicago Bulls: Like this team?