Who Has The Worst and Best New Kit In English Football, 2010/11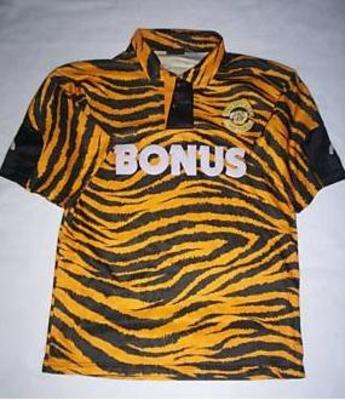 The 1992-1993 Hull City home shirt is possibly the greatest football shirt ever designed.
It's a cornucopia of amber and black, delicately fused in a tiger skin motif to celebrate the Tiger's aggressive nature. Oh, and a huge dollop of Bonus on the front as well.
It has often been voted the worst football shirt ever, but what do subjective football fans know?
If you are a Tigers fan, it's a beautiful classic of halcyon days to be cherished and savored for time immemorial.
However, with the new season only one agonizingly long week away, I thought I would take a look at some of the new offerings and see if any of the new kits will grace the "worst kits of all time" pantheon.
Leeds United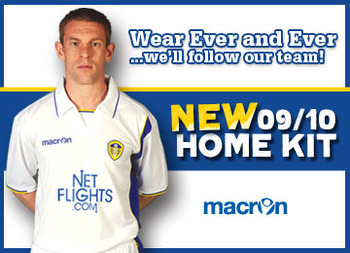 Leeds cheap looking asymmetrical shirt looks like they are about to run out at the local park for a Sunday League fixture. Hardly mighty Leeds of old.
A sorry looking 1 out of 10.
Sunderland AFC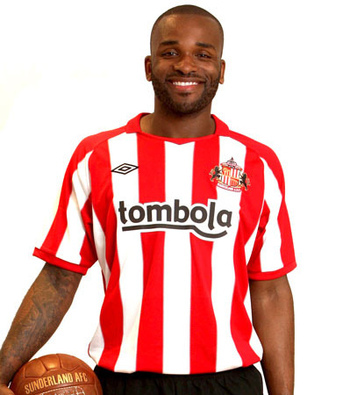 Sunderland have hit the nail on the head this season. Nothing fancy, no daft little embellishments. Just plain and simple stripes that Sunderland should wear. An instant classic.
10/10
Blackpool FC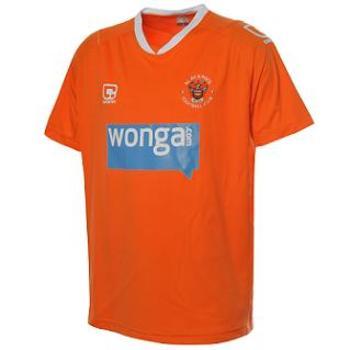 Well as winning the Championship playoff final is worth an estimated £60+ million then "Wonga" is the right word for it.
4/10
Stoke City FC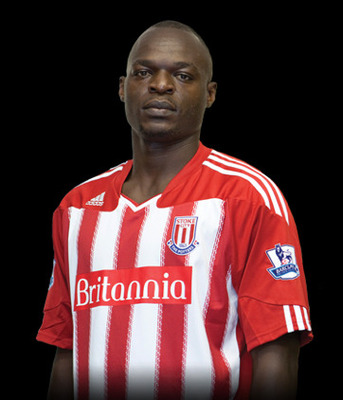 Stoke City have gone for Adidas's Sunday League kit template for their up and coming season. A very uninspiring shirt that looks like they have been run over by a red wheeled tractor.
3/10
Shrewsbury Town FC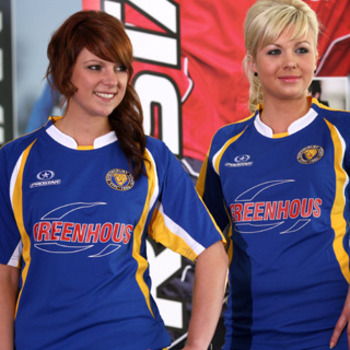 Shrewsbury Town of the Football League two have really scraped the barrel with this one. It looks like they have raided the Leeds Rugby League locker room and then got a couple of girls from the local chippy to model the kit.
2/10
Everton FC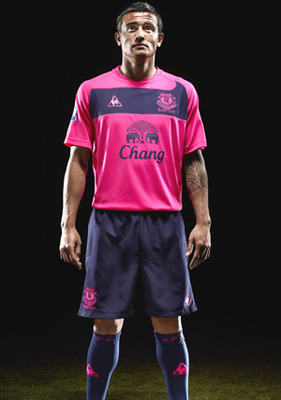 Oh dear, the tough and rugged Scousers will be the laffin' stock down the pub with this one. It's pink for Christ's sake. Having said that, at least it isn't as bad as their local rivals.
5/10
Liverpool FC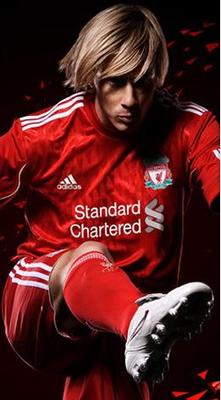 Liverpool's new shiny red triangle patterned shirt is blast from the past. Not back to when the Reds were a great, all-conquering side, but when teams like Oxford had "Wang" on their shirts.
At least they make Everton's away shirt look good. Not what the Kop would want. Shanks will be turning in his grave over this one.
1/10
Tottenham Hotspur FC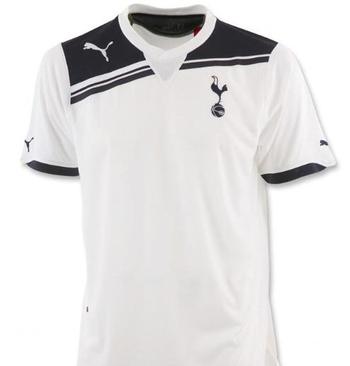 Spurs, Spurs, Spurs. What have you done? You've taken a classic England shirt of old worn by the likes of Hoddle and Waddle and given it a modern twist—that just doesn't sit right at all. Why not just make an exact copy of the that shirt in Spurs colours, that would have looked fantastic.
4/10
Wigan Athletic FA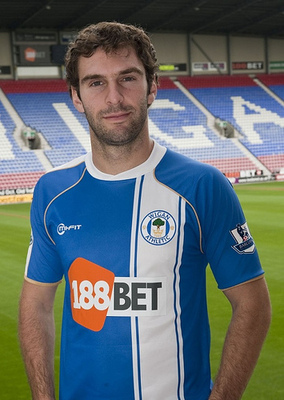 A very bold move from Wigan to move away from their traditional blue and white stripes, but on first looks it is a move worth taking. Obviously, it's not one for the purists but a classy look all the same.
8/10
Middlesbrough AFC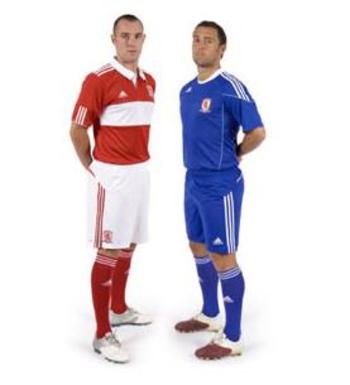 What can you say about Boro's new home and away strips, apart from brilliant? A hint to yesteryear with the white hoop, but in keeping with the modern feel of the new Adidas range.
9/10
Notts County FC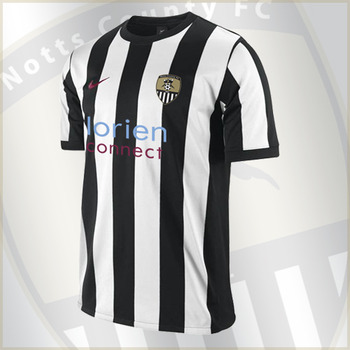 Beautiful in its simplicity. A sure bet fan favourite.
10/10
Sheffield United FC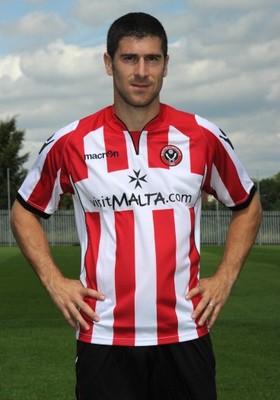 Some shirts are great and some aren't. This one was fantastic until they put the sponsors logo on it. A real shame it was done so half-arsed.
6/10
Arsenal FC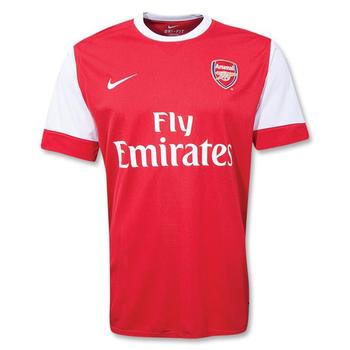 One of the best shirts from the Gunners in many a year. Worthy of Liam Brady.
8/10
Cambridge United FC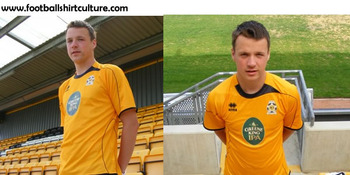 The best thing that can be said of this kit is the beer on the front is a nice little tipple.
3/10
*Courtesy of www.footballshirtculture.com
Manchester United FC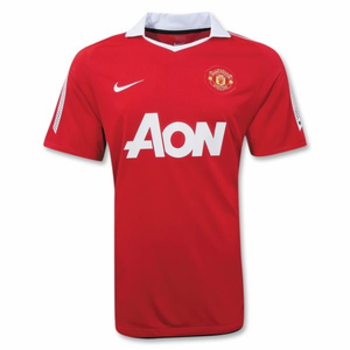 A distinctly lackluster effort for one of the most storied teams in world football.
5/10
My Personal Favourite Kit for Next Season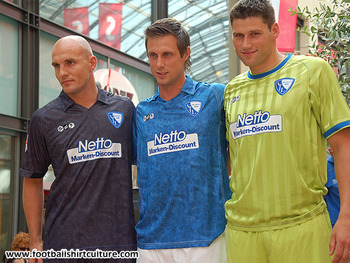 I know this isn't an English team, but VfL Bochum have some of the worst shirts ever produced. Vile in all areas.
10/10
*Courtesy of www.footballshirtculture.com
Keep Reading

Arsenal: Like this team?