NFL: My Guaranteed 100% Accurate Fantasy Football Quarterback Rankings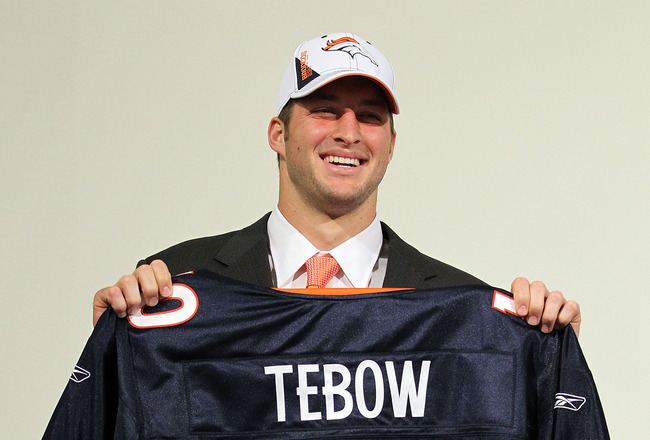 Quarterback is inarguably the most important position in all of football, except of course in the strange world of fantasy football. Most leagues score only 3 or 4 points per passing touchdown in an effort to level the playing field. I've never understood this logic. It seems to me that the highest scoring players in fantasy should be the most crucial players in actual football. So I recommend awarding 5 or 6 points for each passing TD. Combine high scoring QBs with a PPR system and the first round of your league's draft gets a lot more interesting. The good thing is QB rankings don't change based on points per TD. So saddle up (Sorry, I'm hooked on Red Dead Redemption), let's rank us some QBs.
1. Drew Brees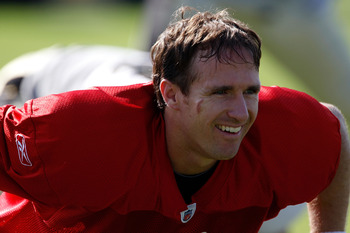 Not sure why publications offer up an explanation. Brees is number one, Madden Curse and all.
2. Peyton Manning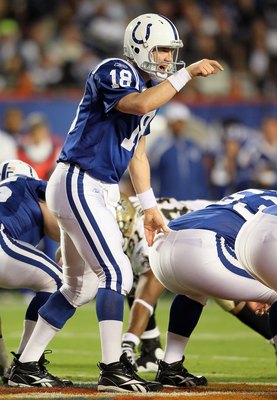 I'll take Manning's decade of consistency over Rodgers' couple of seasons, but just barely.
3. Aaron Rodgers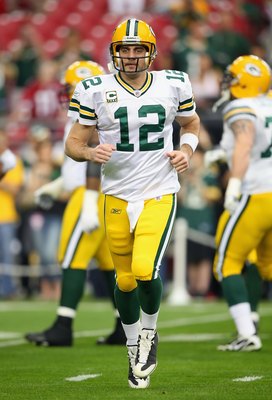 Big arm, great WRs, plus a few hundred yards on the ground. Don't expect Rodgers' production to drop off any time soon.
4. Matt Schaub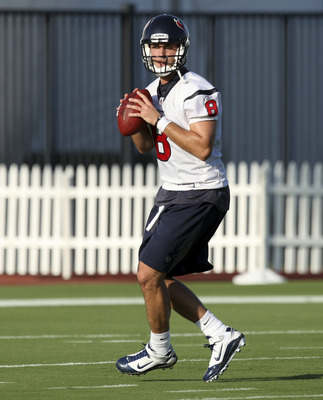 Last year's yardage leader still has the games top WR. One more healthy season should shake that "Injury prone" status.
5. Philip Rivers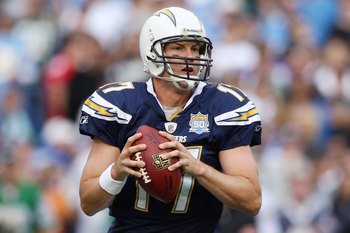 Had him at 4, but no Vincent Jackson lowers his value slightly. Rivers has the talent to still post top 5 fantasy numbers.
6. Tony Romo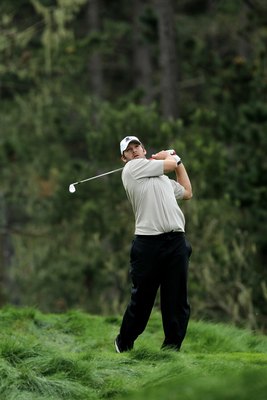 If Dez Bryant heals in time and lives up to expectations, Romo could have the top WR corps in the league.
7. Tom Brady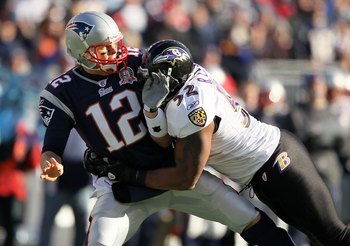 Alarmingly handsome, but record setting days are long gone in NE. Moss is another year older, and Welker may or may not be healthy to start the season.
8. Kevin Kolb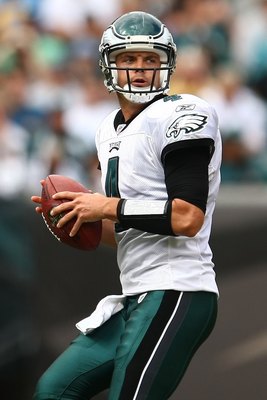 Call it a gut feeling, I just like Kev this year. That's what I call him. Kev.
9. Brett Favre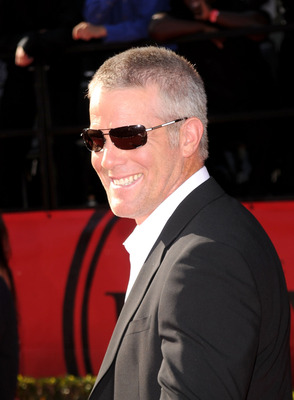 He's coming back, and he's a decent fantasy option.
10. Carson Palmer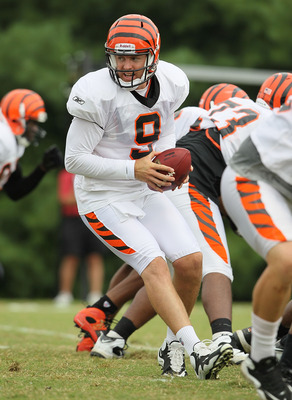 It's hard to go wrong with all of the receiving options Carson has this year.
11. Eli Manning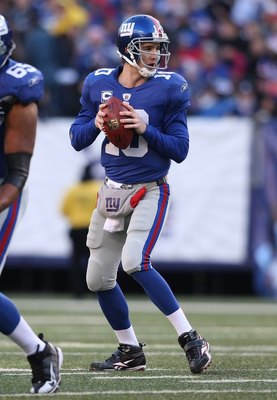 Did you know that Eli threw for over 4,000 yards last season? I know, either did I.
12. Joe Flacco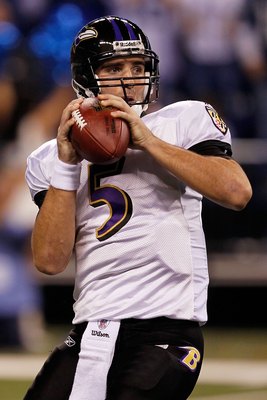 Not sure he'll ever be a fantasy monster, but he's a quality start. The addition of Anquan Boldin might make him an every week starter.
13. Matt Ryan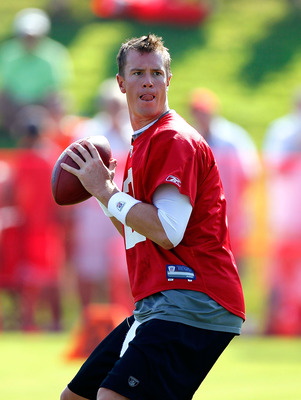 What follows a Sophomore Slump? Junior year rejuvenation? Sounds cool. It's always nice for a young QB when things around him don't change drastically during the off-season.
14. Chad Henne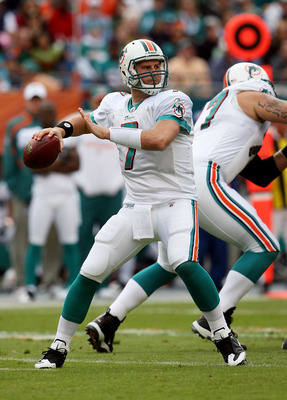 Sleeper pick this year. Could very well outplay his draft position.
15. Donovan McNabb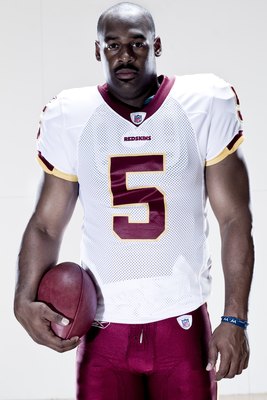 I always rank Donovan low, and he usually proves me wrong. This year it's not him I don't like, it's Washington.
16. Jay Cutler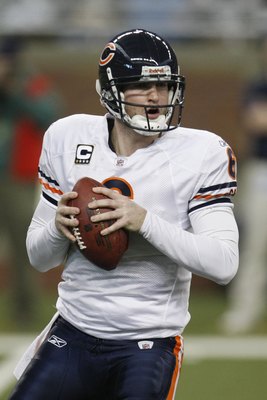 Last year's struggles were more about the O-line than Cutler's decision making. He still threw for more TDs than he ever has in a season.
17. Mark Sanchez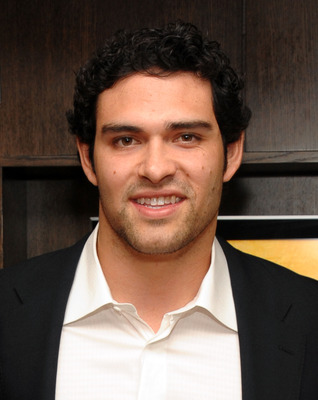 They've added a few receiving weapons to make Mark's life a little easier. I still don't think he's ready to be a fantasy starter.
18. David Garrard
A couple of years ago, we all thought that Garrard was the next breakout QB. Now, he's a backup or bye-week option at best
19. Matt Cassel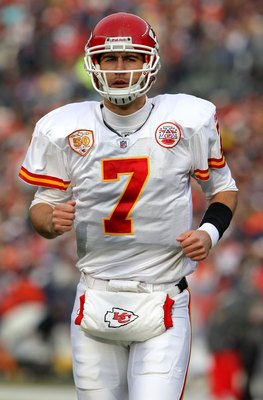 Matt's numbers should improve slightly from last season. Unfortunately, they'll only be improving from bad to mediocre.
20. Matt Hasselbeck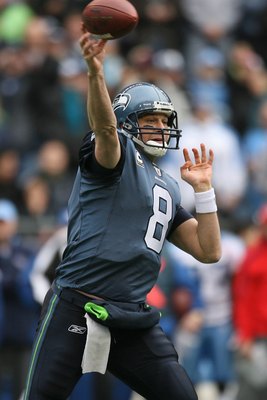 What happened? Once considered an every week starter, Hasselbeck's become merely a fantasy afterthought.
21. Matt Leinart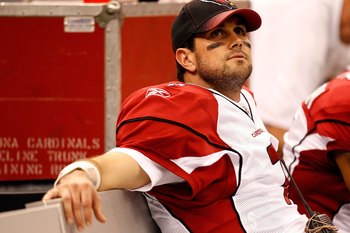 He has talent around him, but it would make me nervous just having Matt as my backup.
22. Matt Stafford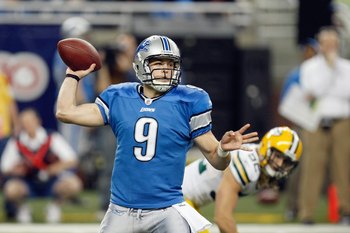 Stafford is really a talented young QB. Sadly, he's just another good player handicapped by his awful team.
23. Matt Smith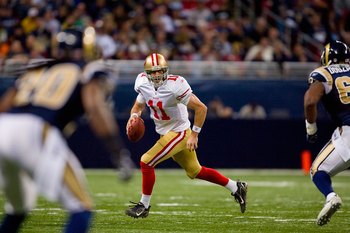 Alex has some things going for him. One of the game's best TEs, a promising young WR, a top notch RB, even an overachieving coach. It's just that he's always been kind of bad at football.
24. Matt Orton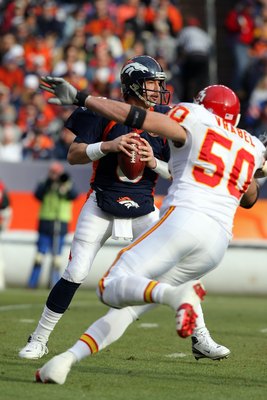 Crazy Kyle makes up for his lack of any sort of athleticism by making good decisions. Except when faced with the decision of whether or not to grow a neck beard. Still, no Brandon Marshall all erases any shred of fantasy relevance Orton might have had.
25. Matt Moore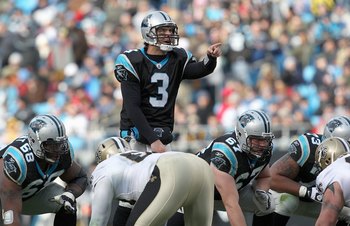 I mean c'mon, we're talking about guys who shouldn't be on anyone's fantasy team. This list ends now.
Keep Reading