Seeing Stars: Top 15 NBA Players Seeking First All-Star Bid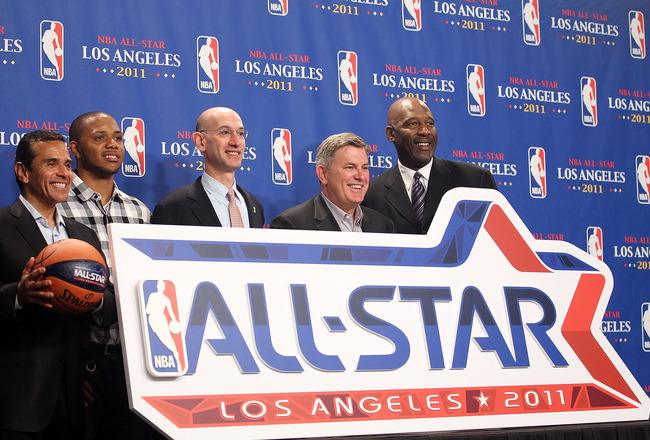 Every year there are players who are "snubbed" from making it on the All-Star roster. Understandably, there are numerous talented players in the league who do great things for their individual teams.
It's more about where you draw the line...between All-Star and "just missed" that makes for such a debate about who got in and who didn't.
Reminiscent of Selection Sunday, the list of "snubs" always a point of interest to the general public.
So here are a few players who, if they produce at least as good as last year, have a chance at making it onto their respective conference's All-Star roster in 2011.
15. Hedo Turkoglu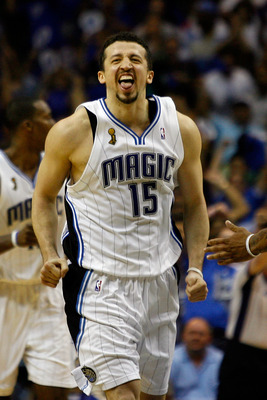 We all know Hedo Turkoglu had a ghastly season in Toronto, averaging 11.3 points, 4.6 rebounds and 4.1 assists (notice how the picture is of him in an Orlando jersey). Perhaps he just never found his place in Toronto.
But with a fresh start in Phoenix ahead, look back to his Magic numbers (19.5/5.7/5.0)...or maybe even better.
14. Stephen Jackson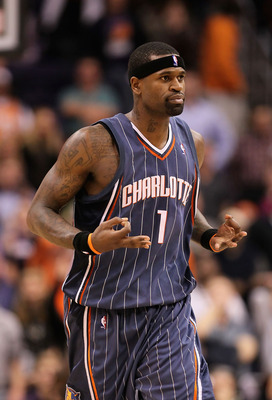 Stephen Jackson is coming off the best year in his career thus far, averaging 21.1 points, 5.1 rebounds and 3.6 assists in his tenure with Charlotte.
The man has averaged nearly 20 points per game in each of the last three seasons, not to mention filling the stat sheet with rebounds, assists, 3-pointers and steals.
He may always seem to be on a bad team, but give the guy some credit.
13. Luis Scola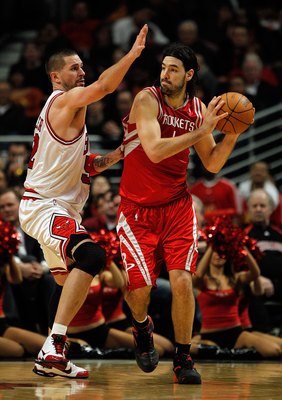 Argentinean Luis Scola averaged 16.2 points, 8.6 rebounds and 2.1 assists with very few flaws elsewhere on a Yao-less Houston roster.
Maybe last year was his year to make it, assuming his numbers will go down as Yao returns this coming season.
Regardless, Scola deserves some recognition.
12. O.J. Mayo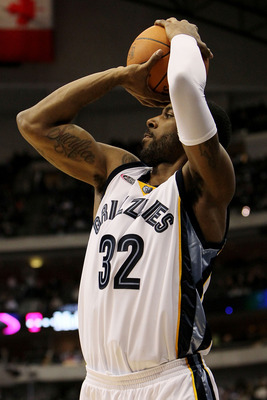 Through two seasons in the NBA, Mayo has produced consistent scoring and shooting with an efficient style of play. This past season, he averaged 17.5 points, 3.8 rebounds and 3.0 assists.
In my opinion, he needs to add a little more to his game, crashing the boards and helping out his teammates.
But if he can play like he did in January 2010, eclipsing the 25-point mark on five separate occasions, he may get some votes.
11. Stephen Curry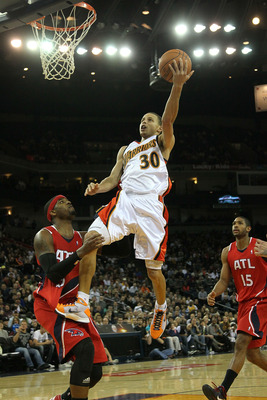 The 22 year-old finished his rookie campaign averaging 17.5 points, 4.5 rebounds and 5.9 assists per game. He totaled 11 double-doubles, varying between rebounds and assists, mind you.
And even one triple-double (36/10/13 + 7 threes!)... I see potential
If he plays at this pace next season and avoids the sophomore slump, put him on the ballot.
10. Aaron Brooks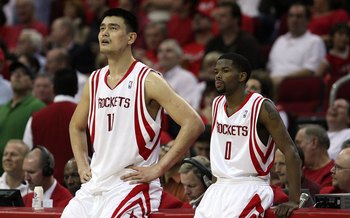 Aaron Brooks may just be our generation's Spud Webb...perhaps better. Certainly quicker.
This speedster averaged 19.6 points, 2.6 rebounds and 5.3 assists breaking out in a career-launching season, with a 43-point career-high performance.
Not quite All-Star material last year, but if he proves that last season was no fluke, and maybe adds a few to the assists column, people may start to wonder.
9. Brandon Jennings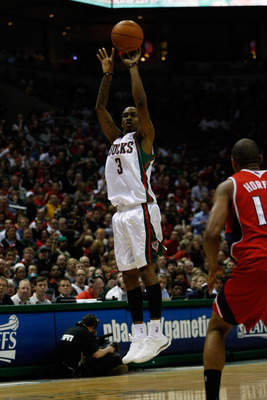 The day Brandon Jennings dropped 55 points, jaws dropped around the country.
A raw talent like him does not come around too often, and he continued his rookie campaign (struggling with consistency at times), averaging 15.5 points, 3.4 rebounds and 5.7 assists per game.
If this kid cashes in on the potential everyone sees in him, he could be big... and it will come fast.
8. Rudy Gay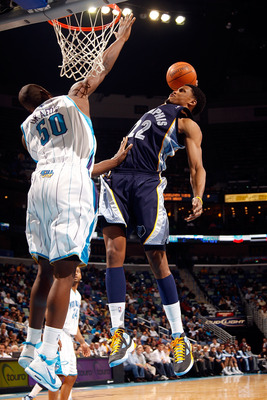 Rudy Gay has quietly been averaging nearly 20 points per game each of the last three seasons, but being the main guy in Memphis doesn't merit much praise because, well... they're the Grizzlies.
However, the Grizzlies only just missed the playoffs last year, Gay averaging 19.6 points, 5.9 rebounds and 1.9 assists along the race.
If the Grizzlies can sneak into a legit playoff hunt, and Gay takes on more of a leadership role, he could collect enough votes.
7. Josh Smith
High-flying Josh Smith has yet to be selected to an All-Star roster. He has participated in All-Star weekend, winning the 2005 Slam Dunk Contest, but never as a player.
In 2009-2010, he averaged 15.7 points, 8.7 rebounds and 4.2 assists, all the while collecting 1.6 steals and 2.1 blocks per game.
Josh Smith is the youngest player in NBA history to reach 1,000 blocks in his career and is one of the most athletic players the league has ever seen.
If he can get his scoring up (perhaps by shooting better) he may find his way to Los Angeles.
6. Tyreke Evans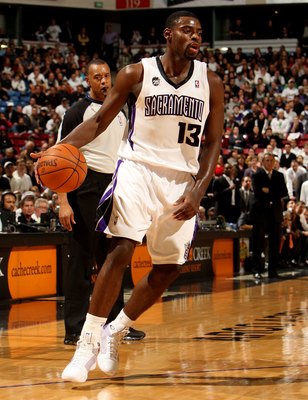 Rookie of the Year Tyreke Evans was voted so for averaging 20.1 points, 5.3 rebounds and 5.8 assists.
A well-rounded stat line carrying his team as a rookie merited this award.
Perhaps he will go from ROY to first All-Star selection à la Derrick Rose.
5. Russell Westbrook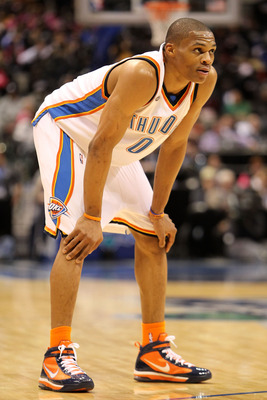 Kevin Durant's sidekick is emerging as his own kind of star: the former defensive stopper out of UCLA, is now a scoring, passing point guard who averaged 16.1 points, 4.9 rebounds and 8.0 assists last season.
As the Thunder continue to improve, Westbrook may get more recognition, especially for being one of the league's assist leaders.
4. Brook Lopez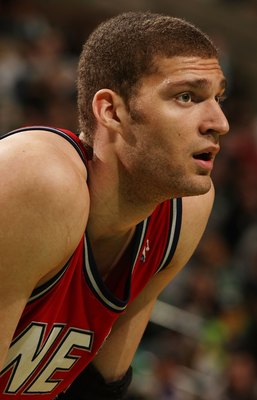 Brook Lopez began turning heads in his rookie season two years ago, and especially this year playing Robin to Devin Harris' Batman. But being on the Nets doesn't help his chances in getting votes, sadly...
Posting 33 double-doubles, Lopez was a consistent scoring and rebounding threat down low for New Jersey averaging 18.8 points, 8.6 rebounds and 2.3 assists.
This guy is the man in New Jersey and will soon be a 20/10 guy. If he doesn't make the All-Star team in '11, he sure will soon after that.
3. LaMarcus Aldridge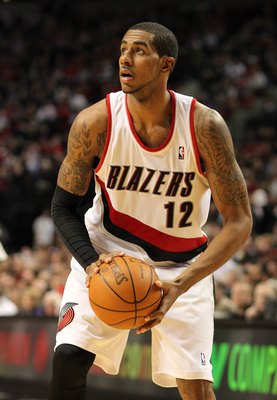 Aldridge has been solid for Portland these last three seasons, averaging nearly 18 and 8 in each (17.9/8.0/2.1 last season).
Aldridge is one of the biggest reasons the Trail Blazers are finding success in recent seasons (behind Brandon Roy, of course).
LA is on a successful team, and puts up great numbers. He may need to bump up his scoring average a few points to get enough votes, though.
2. Monta Ellis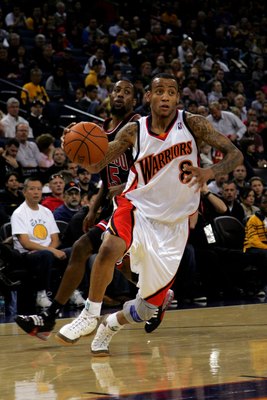 Monta Ellis is an ever-improving young sensation, one of the most unique stars in the league.
He's lightning-quick, yet puts up numbers similar to the "New Jersey Nets" Vince Carter, averaging 25.5 points, 4.0 rebounds and 5.3 assists.
He eclipsed the 30-point mark 24 times last season, going for over 40 points three times. The kid can score.
If the Warriors can put together a serious playoff run, he should be getting some phone calls.
1. Al Jefferson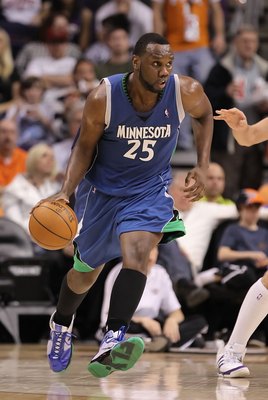 Al Jefferson hobbled through last season averaging 17.1 points, 9.2 rebounds, and 1.8 assists, struggling to bounce back from his ACL tear to return to '08-'09 form (23.1/11.1)
Assuming he has been doing the right things and getting into shape to perform at his best, I see him producing numbers that make Carlos Boozer's Golden Days look "decent."
The jump from Minnesota (pretender) to Utah (contender) also makes a huge difference in the way voters perceive him. Alongside Deron Williams, this big man will be getting his ticket punched to LA.
Keep Reading