How the Westbrook Was Won : Grading the Jake Westbrook Trade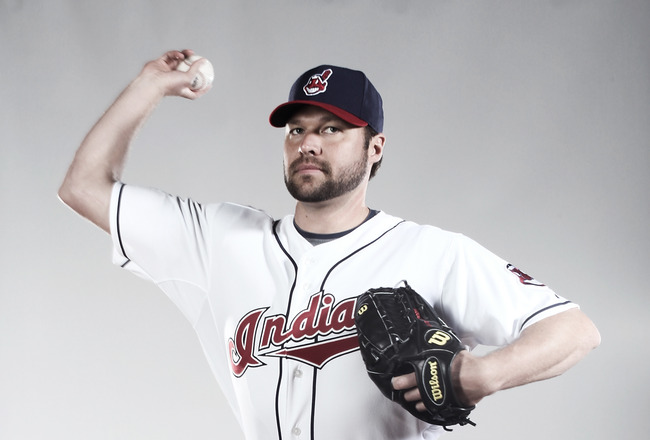 Jake Westbrook and Ryan Ludwick were traded today in a creative three-way trade. The moving parts in this deal looked like this:
Cardinals acquire:
Jake Westbrook (From Indians)
Nick Greenwood (From Padres)
Undisclosed amount of cash (From Indians)
Padres acquire:
Ryan Ludwick (From Cardinals)
Undisclosed amount of cash (From Indians)
Indians acquire:
Corey Kluber (From Padres)
Grading the Cardinals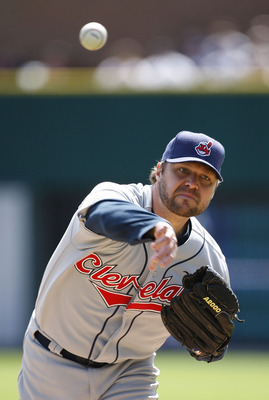 The Cardinals acquired Jake Westbrook, cash, and Single A left-handed starter Nick Greenwood today in a complicated three-way swap.
Westbrook is Dave Duncan's dream for a deadline trade. He is a sinker-baller who induces a lot of ground balls. Westbrook has a 4.65 ERA, 5.1 K/9, 3.1 BB/9, and 53.3 percent groundball rate this season. He had Tommy John surgery in June of '08, and wasn't healthy until this year. He has pitched well so far for the hapless Indians, and should give the Cardinals the shot in the arm they need to make the playoffs.
Nick Greenwood has little information on him to this point. Greenwood was selected in the 14th round of last year's draft and he's now pitching at A ball. The 22-year-old lefty has a 4.15 ERA with 6.1 K/9 and 1.8 BB/9 as a starter in the Midwest League.
When Baseball America wrote its scouting report of him ahead of the 2009 draft, the magazine noted that Greenwood showed an average curveball and average changeup that could give him a chance to be more than just a mere lefty specialist. They also stated that the Padres drafted him because of his willingness to pitch to poor contact. Dave Duncan also endorses the poor contact method as well.
Ryan Ludwick, who has been injured recently, just came off the DL last weekend. Thus far he features a line of .281/.343./.484 with 11 home runs and 43 RBI. ESPN projects him to hit .281 with 19 HRs and 76 RBI to go along with his current OBP and SLG percentage numbers. The Cardinals will lose a great hitter, and a very underrated defensive outfielder who is having a down year. But they have Jon Jay and Allen Craig to replace him, which is why they made this trade.
The Cardinals made a trade to upgrade their rotation, and also let the youth take over their corner outfield spot. This trade also gives Colby Rasmus full control of CF with Jon Jay taking over in RF, and Allen Craig will get called up shortly to be the fourth OF. The Cardinals did what many thought they couldn't in not trading any prospects, but they still lost a guy who hit 37 HR's in 2008.
St.Louis is adding youth to their team, and a solid fourth starter to its already strong team. But they have an anemic offense and needed Ludwick for depth purposes. The Cardinals grade comes in at a solid C+.
Grading the Padres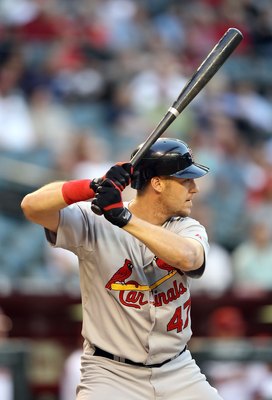 The Padres acquired Ryan Ludwick and cash in the three-way deal.
Ludwick is a RF who has an exceptional arm and excellent power from the plate. He hit 37 HRs in 2008, but has been injury-plagued the last few seasons. He will give San Diego great defense in RF, and he will also not give away ABs at the plate.
Ludwick was only acquired due to the Padres desperate need for a power hitter from the right side to protect Adrian Gonzalez in the order. He should have a great second half, and he will bring a veteran presence to the clubhouse.
Corey Kluber has a 3.45 ERA in AA with 10.0 K/9 and 2.9 BB/9. The Padres selected the right-hander in the fourth round of the 2007 draft and have eased him through the minor leagues. In 122.2 innings this season, the 6'4" starter has allowed just 121 hits. He will be a welcome addition to the Indians already strong farm system, and he may reach the Majors later this season.
Greenwood as I already stated is a young pitcher who pitches to contact, but anytime you lose young talent you have to replace him. LHP aren't as abundant as RHP, but I think the Padres can replace him with ease. He is nothing more than a C-rated prospect, and he shouldn't reach the Majors anytime soon.
The Padres gain a much needed bat, but lose two young prospects. This trade will enable them to be in the race till the end, and potentially win the NL West.
San Diego did a nice job of getting money from the Indians to pay the salary of Ludwick, and didn't give up too many prospects to do it. The Padres grade comes in at a well earned B+ thanks to Rookie GM Jed Hoyer.
Grading the Indians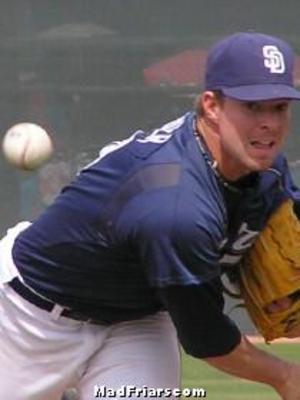 Corey Kluber was the best player the Indians probably were going to acquire for Jake Westbrook.
According to Baseball America, Kluber is a physical righty who has gotten results in the minors with an 88-92 mph tailing fastball that he locates down in the zone. He's around the plate with his average slider and changeup, too, leading to gaudy strikeout-to-walk ratios for San Antonio this year (3.4) and for high Class A Lake Elsinore (3.4) and low Class A Fort Wayne (5.6) in the past two seasons. He leads the Texas League this season with 136 strikeouts and ranks second with 123 innings.
Kluber has quality arm speed and deception courtesy of a short-arm delivery, but he lacks the command to profile as a front-line prospect. He could settle into a middle relief or spot starting role in the big leagues. This combination of velocity and deception should make Kluber a solid pitcher for the Indians for years to come once he cracks the Major League level.
Westbrook pitched well for the Indians during his tenure, but has been marred by injuries in previous years. He makes nearly $12 million this season, and the Indians should be glad they could finally get something out of him. He could potentially re-sign with the Indians in the off-season when he's a free agent, but for now he is a St.Louis Cardinal.
Cleveland did trade cash to facilitate the Jake Westbrook trade, but they did get good value in return. The Indians receive a B for getting a good prospect in return for a guy who couldn't help them reach the playoffs at this point.

Keep Reading

St Louis Cardinals: Like this team?