Liverpool FC Rumors: 10 Players They'd Still Love To Land This Summer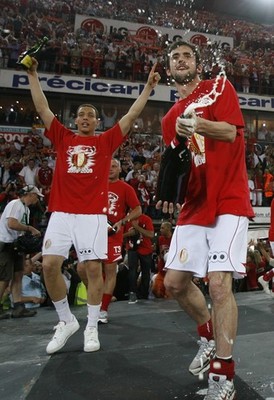 Liverpool FC has fallen from its glory...again. After a stupendous 2008-09 season which seemed to hearten the fans that the great club was on its way up, Liverpool sadly disappointed .
So mighty was the fall that after scoring maximum goals in the season and finishing a close runners-up with record points, Liverpool just managed to finish seventh and is currently having to undergo qualification phases to enter the main rounds of the Europa!
Really disappointing for a team which had been such a major force in the Champions League in recent times (barring the 2009-10 season)!!
However now the club is rebuilding. Under a newly appointed manager in Roy Hodgson, Liverpool have an experienced campaigner for recovery process certainly.
Although Hodgson's rebuilding started off in a brilliant fashion as Liverpool snapped up the much-wanted Joe Cole from Chelsea as a free-agent, there has been a lull ever since.
The only other signing being Danny Wilson, who is not expected to feature much in the coming season at least if all of Agger, Carragher, and Skrtel remain fit and with the club.
What we have learned from history is that clubs which have recovered from deplorable lows have been those that have had investment, right from Manchester United in the early 1990's, Arsenal in the mid 90's, to Chelsea in the early part of this culminating decade.
(The only exceptions to the above rule were Blackburn, NewCastle , Leeds and to some extent the current giant spenders Manchester City, the reason being bad management ploys!)
Clearly, Liverpool, at their current financial state, cannot afford a spending spree like any of the successful ones.
The club still needs better players though, and should not consider wins against teams like Rabotnicki get into their head.
Here is a list of 10 players whom I think Liverpool would be desperately keen to buy to strengthen their squad.
Although after Hodgson's comment of no overhaul of the squad, all the 10 may not make it, but at least a few of them should really be considered by the Reds before the summer transfer window slams shut.
Christian Poulsen from Juventus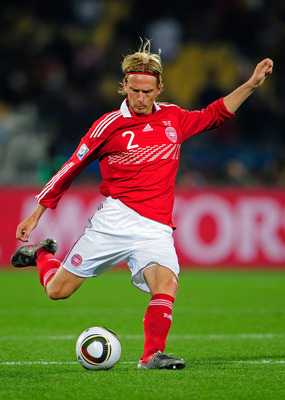 Christian Poulsen's arrival to Anfield should only be a matter of time judging by the growing rumors.
Poulsen has been a star to the Danes for the last decade. He represented Denmark at the 2002 FIFA World Cup and 2004 European Championship international tournaments.
Poulsen was named 2001 Danish under-21 Player of the Year, and won the 2005 and 2006 Danish Player of the Year awards; the first to win two years in a row.
However, Liverpool fans may love if the 30-year-old Poulsen is bought only for two reasons.
Firstly, if they really want a like-for-like replacement of Mascherano, Poulsen could be a good buy because he is as aggressive (Although his aggressive stint has landed him in trouble on some occasions, which could be a major turn-off for the fans).
Secondly ,the biggest tempting factor for the Reds in the deal is that the player may come for as cheap as 4m GBP, which should leave the club with some good money to use in the transfer market on other players if all the money generated from the Mascherano sale is pumped into building a formidable squad.
Ashley Young from Aston Villa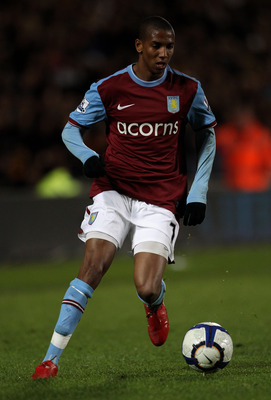 I agree that Ashley Young is beyond Liverpool FC's means at this stage. For some good reason though, Liverpool fans really love Ashley Young.
Young combines frantic pace with tremendous crossing and incisive passing abilities.
A live-wire on the pitch, Ashley Young has really excelled under Martin O'Neill after his switch from Watford to the Birmingham outfit.
Although the Villa fans love him too and O'Neill has threatened to quit his managerial post if Young is sold, there is n\o doubt that he is one Liverpool would love to have.
Realistically speaking though, unless Harry Redknapp loses out in the race and Liverpool are unable stop Kuyt and Maxi quitting the club for greener pastures, the management may not seriously consider a bid for the player.

Of course, I don't assume Liverpool to have a new owner before the window closes and thus no luxurious buys anyway.
Taye Taiwo from Marseille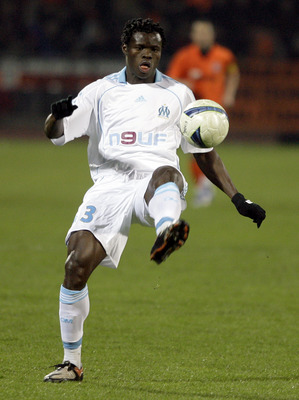 Liverpool fans would love the club to sort out the prevailing problems first before even considering any fancy buys and the biggest problem for the club is to find an able left-back to fill the vacant spot.
Taye Taiwo certainly fits the bill being a strong player physically and arguably one of the world's most dynamic left backs.
The Nigerian Taiwo has made his desire to quit his present club evident time and again,only to find that the club management not keen at all to cash in on him.
Taiwo's ability both as a left back and uncanny knack of scoring goals at times could well make him one of the most effective players in the squad if he were to join Liverpool FC.
There surely is no doubt in my mind that if Taiwo is able to dust off his present injury problem and plays up to the level we all know he can, he should really be an asset to Liverpool's cause and also one whom the fans would literally adore.
Fabio Coentrao from Benfica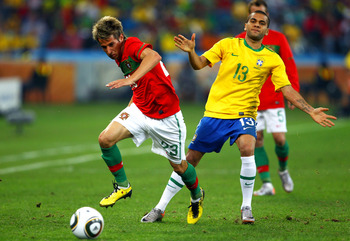 The player of the tournament for Portugal in my opinion, would surely be a big hit if he could be bought to Liverpool.
That said after his recently concluded stellar performance with the national team, Fabio Coentrao has attracted interest from the big money bags like Chelsea, Manchester City and Real Madrid..
Although if Real Madrid fail in their bid to land Ashley Cole , they would be huge favorites to land the Portugese star with all their wealth and interest in the star.
Benfica, who have already lost their star Angel Di Maria to the same suitor, would be putting a high tag on Coentrao as well to stop the star exodus that stares them on the face.
However unlikely it may seem , the Liverpool FC fans need a solution for their left back crisis fast and should love the prospect of replacing one Fabio (Aurelio) with another if Coentrao lives up to his expectations.
Ever Banega from Valencia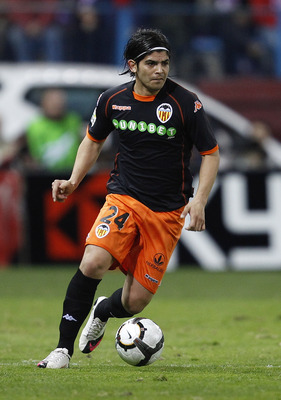 Roy Hodgson apparently has not faded the interest shown in this extremely promising youngster from Valencia after his predecessor, Rafael Benitez who too was reportedly keen on getting the player to Anfield.
Ever Banega, who plays the game much like a former Red, Xavi Alonso, is considered to be one of the most promising defensive midfielders at his age level.
After the initial rumors surrounding Banega surfaced , the Liverpool fans were seemingly overjoyed and still consider him as a first-choice replacement for the departing Javier Mascherano.

Given the present set of circumstances, the Reds should love the prospect of replacing one Argentine for another.
Axel Witsel from Standard Leige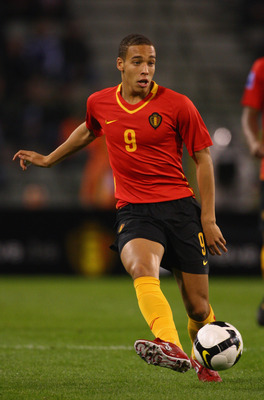 Another exciting and more realistic prospect as a replacement for Javier Mascherano.

Although there have been rumours linking his teammate Steven Defour to Liverpool in recent times, should Manchester United step in, that deal should really be a tough one to get through.
Just the fact that Manchester United are linked also may inflate his price, which Liverpool can't manage.
A few other facts which give Axel the advantage are as follows;
Axel Witsel has been trained especially to play defensive mid-field, unlike the more versatile Steven Defour, who excels playing in a lot many positions besides the the defensive mid-field.
(I admit that Witsel also can play on the wings but the CDM position suits him best, and that's what Liverpool FC need in him.)
There is also another specific reason as to why I have considered Witsel ahead of the more famed Steven Defour.
Liverpool FC fans were really demoralised by the number of injuries to their key players at critical times, which cost the team some really frustrating last-minute losses and draws.
Steven Defour is coming back from an injury which is as horrific as that suffered by Arsenal's Aaron Ramsey and should thus take more time to settle down.
There is also the example of Alberto Aquilani who really took ages to recover and is yet to be considered fit for long spells.
All this should make Liverpool consider Witsel as priority and though his name is also "under consideration," Liverpool FC fans would love to see Witsel do for Liverpool what a former Standard Leige player Marouane Fellaini does for their city rivals, Everton.
I honestly hope Hodgson considers all the aforesaid aspects before choosing the right man for the job.
Bryan Ruiz from FC Twente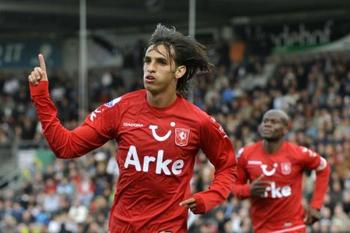 Bryan Ruiz was one of the best strikers for the last Eredivisie season.
More of a Roy Hodgson find, Ruiz has been the most promising amongst all Costa Rican players of late.
After being one of the first players to be linked with Liverpool FC under Roy Hodgson, the rumors linking him have gone quieter.
Considering Liverpool's present financial conditions and striker crisis, it is an established fact that Liverpool FC would not be able to compete against the other giants for a striker.
In such circumstances, going by the success Ruiz has had for FCTwente, he should be a very good buy for about 10m GBP plus a deadwood swap with the club.
With his marvelous finishing skills, Bryan Ruiz should fast become a very popular player among the fans if he is bought by the club.
Loic Remy from Nice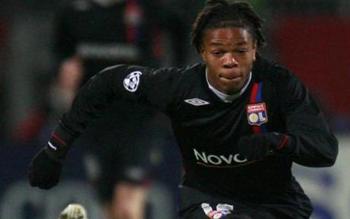 Another youngster who excels in a lot of skills which Liverpool FC desperately need: pace and taking on opponents in counter attack.
Although a lot has been made of the Nice striker in recent times, his transfer deal has apparently not taken any concrete shape as yet.
After having spotted by Arsenal manager Arsene Wenger in January, Remy has attracted interests from the likes of Tottenham and West Ham along with Liverpool this summer.
Roy Hodgson though did speak about his reservations regarding the player as he did not see the man play .
However, going by the fan polls and the valuation of the player at 12-13m GBP, the Reds fans would really love if Loic Remy is bought to the club and he lives upto his reputation of being the "next Theirry Henry" even to a good extent.
Arda Turan from Galatasaray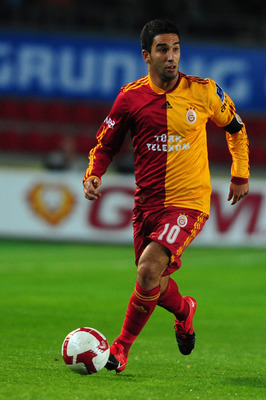 No other player who has not joined Liverpool has made his love for the club public on as many occasions as this charismatic winger from the Turkish giants, Galatasaray.
In an ideal world although we should have Liverpool FC to have snapped him up already, but the prevailing financial status and a priority for English talent has distanced the club seemingly from any serious bid for Arda Turan.
Going by his prowess both for his club and country, it is difficult to imagine how a player of his stature has been overlooked so long by some major clubs in Europe, though most may agree that his open admiration for the Reds and the transfer fee slapped upon him by his present employers may have left a distasteful touch on some of them.
Nevertheless Liverpool fans have already expressed their love for the player time and again in forums and even replies on the club's official website.
He surely would be a player Liverpool FC would love to have.
With his plethora of skills and mazey runs, Turan could easily become a fan favorite soon if he joined the club.
Alexis Sanchez from Udinese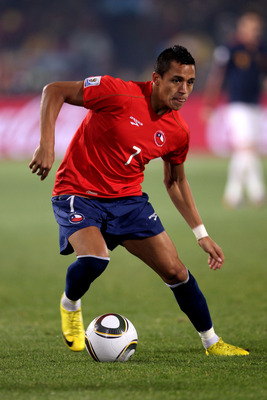 Very few players in the modern-day European Club football possess the dribbling ability (at the moment he should be right up there with Ronaldinho, although his finishing would need to improve though to consider the comparison as completely honest) as the 21-year old Chilean 'boy-wonder' Alexis Sanchez from Udinese and Chile.
Admittedly, I would like to add that Liverpool have not really been linked for any time after the World Cup, Sanchez did mention his desire to join the Premier League before the World Cup kicked off.
Liverpool FC may have bought Joe Cole, and Aquilani is also a skillful player to have in team however, with rumors linking Dirk Kuyt and Maxi Rodriguez out of Liverpool FC, Alexis Sanchez should be a brilliant option.
The reason being that although Sanchez is of smaller stature, his dribbling and tear-away pace has got a real touch of class.
In all aspects, Alexis Sanchez is a player whom any club would love to have and the passionate Liverpool fans would absolutely adore a buy a like Sanchez even though the last Chilean regular at the club, Mark 'Speedy' Gonzalez didn't do justice to the opportunities that were given to him.
Keep Reading

Liverpool: Like this team?