MLB Trade Deadline: Power Ranking the 10 Most Important Moves Made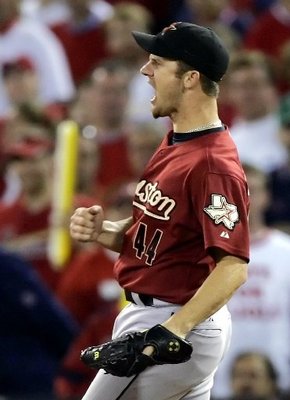 With the 2010 trade deadline among us, star power and top prospects alike continue to change address. This July has been defined by the refusal of powerhouse clubs to stay dormant.
Favorites in the AL and NL have bolstered their roster and improved their chances of maintaining control. Several teams on the cusp have also chimed in, but it may be for naught. The decks have been shuffled, and talent is exchanging hands. Here are the biggest moves of this year's deadline.
10. Miguel Tejada to Padres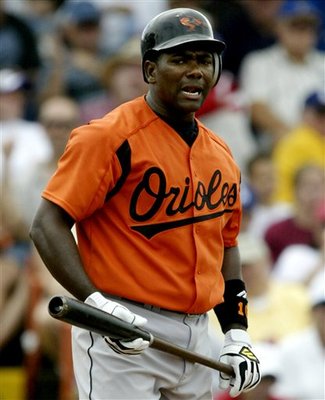 The first team to 60 wins has done it with pitching. The rise of Mat Latos and the dominance of the bullpen have made the Padres the surprise of the west.
Much of the praise has also been given to the team's chemistry and clubhouse morale. With an opportunity at the deadline, San Diego sought to add a bat to their base to base offense.
With the Orioles in shambles, former MVP Tejada was an easy take. A double-A pitcher, Wynn Pelzer, was all it took to bring Miguel aboard. Pelzer has a 6-9 record with a 4.20 ERA in double-A San Antonio, but had enough promise to make him the No. 7 prospect in Baltimore's farm before the 2010 campaign.
A former MVP being dealt would usually bring more of a buzz, but Tejada continues to decline. Miguel is hitting just .269 with 7 home runs and 39 RBI in 2010. He will most likely be a part-time player in San Diego, and there are several questions surrounding his return to California.
Will he hit enough to impact the team? The answer to that one will seem obvious to most...no. The other question may be of a more pressing nature: Will he have a negative impact on the team chemistry?
Will this guarantee a playoff spot?
Absolutely not. The Padres have shocked the analysts this year, and have done it by shutting teams down. Their spacious park and lights-out arms have carried the load. Miguel Tejada's subpar offense, especially at a corner infield spot, will not determine the fate of the Padres.
9. Yankees Acquire Austin Kearns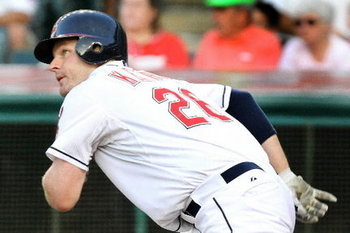 The Yankees made a move to fill a barely visible hole by bringing in Austin Kearns. The heavily left-handed hitting club added the righty pop they sought coming to the deadline.
Kearns was an everyday player for the Indians, but now will be used in platoon or pinch-hit situations. Kearns is hitting .268 with 8 home runs and 42 RBI this season and will benefit from the stacked pinstripes lineup. The Indians, clearly in dump mode, will be receiving a player to be named later or cash considerations.
Who will lose playing time?
Much has been made in the Bronx about Curtis Granderson's inability to hit lefties. With the acquisition of Kearns, Girardi can now pinch-hit for Granderson late in ball games. This is team is built to take advantage of the short right field porch in Yankee Stadium, but they have become vulnerable to left-handers out of the bullpen. Granderson's career splits will now be compensated for late in games with the acquisition of Kearns.
8 . Cantu to the Rangers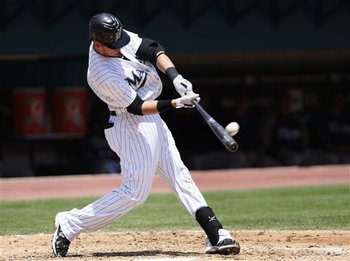 The Rangers continue to be big players as we approach the deadline. With the Marlins looking to move salary, Texas found the power they were looking for. Cantu will join a platoon at first that already includes Chris Davis. Cantu is hitting .259 with 10 homers and 54 RBI.
This trade is one a of quartet of moves the Rangers have pulled off to improve their hold over the AL West. Cantu has played a number of positions for the Marlins over the years and has shown his ability to drive in runs. The Rangers will be taking on the money owed to Jorge, as this was clearly a move for the fish to dump salary.
Are the fish calling it quits?
With a new stadium on the way, The Marlins continue to show their lack of desire to spend. This is same team forced to used revenue sharing money that they would rather put in their pockets. The fanbase's only draw is a slugging shortstop who told his manager off after jogging for a ball hit by him. When the manager stood up for himself, he was soon checking the wanted ads. Maybe the question should have been: Who's going to fill that new stadium?
7. Yunel Escobar for Alex Gonzalez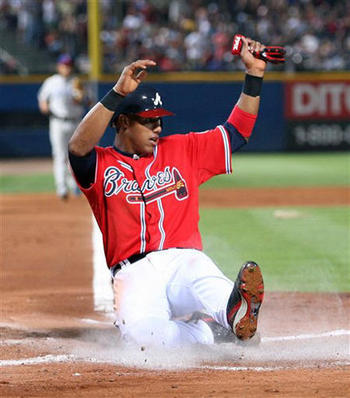 The surging Braves have grown tired of their once promising shortstop. Yunel Escobar's residence in Bobby Cox's doghouse is now over.
Despite the success of the Braves, Escobar has hit just .238 and has been completely void of power. In return, first place Atlanta receives the power bat and veteran presence of Alex Gonzalez. A former NL East-er, he played eight years with Florida, has 17 homers, and brings a resume of fine defense.
This move may benefit the Jays long term if this turns out to be the kick Yunel needs. He has shown glimpses of superb talent, and this is a roll of the dice that could pay off for Toronto. The two teams swapped a few more players, with Toronto receiving the lefty Jo Jo Reyes.
Reyes can be a solid arm if he can remain healthy. He throws a number of pitchers and his fastball sits consistently above 90 mph. The Braves acquired the project arm of Tim Collins and infielder Tyler Pastronicky. The 20-year-old Collins has some ability coming from the pen, but needs plenty of refining. Pastronicky looks like a career minor leaguer at this point.
Who is the winner in this deal?
Bobby Cox is the winner. Yunel did nothing but infuriate and frustrate the future Hall of Fame manager. Cox's last season before retirement has been everything he could have hoped for, and this includes losing a headache. Bobby has built his clubs by regimenting them to play his brand of baseball. The Cuban defector's inability to consistently hustle and his mental errors in the field didn't exactly fit Bobby's blueprint.
6. Dan Haren for Joe Saunders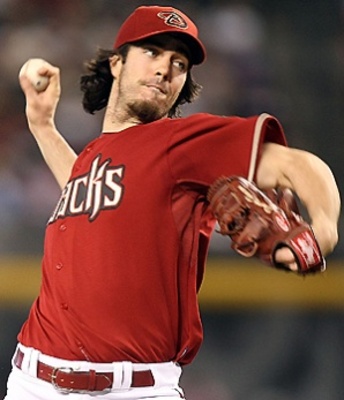 Two former All-Stars swapped places, with both teams keeping an eye on the future. The Diamondbacks have been disappointing and have begun the retooling process. Trading Haren allowed them to loosen up funds and bring in some pitching.
Along with the proven winning of Saunders, Arizona acquires Tyler Skaggs, Patrick Corbin, and Rafael Rodriguez. Skaggs and Corbin are starters who have been projects as mid-rotation arms. Rodriguez is a reliever who could factor in as a call up almost immediately.
The Angels get an innings eater with ace stuff. Although his numbers weren't pretty in hitter-friendly Arizona, Haren improves an already solid Anaheim rotation. Haren will also help fill the void created by the injured and struggling Kazmir.
Who got the better deal?
The Angels seem to have gotten the better side of this trade. If the trio of prospect arms turn out to be big leaguers for Arizona, we may have to say otherwise. For now, Anaheim is getting a guy that can pitch deep into games and provide quality starts. The acquisition will also pay dividends next year when the Angel start the year with a healthy Kazmir. Their rotation will be one of the best on paper staff in the league.
5. Edwin Jackson to White Sox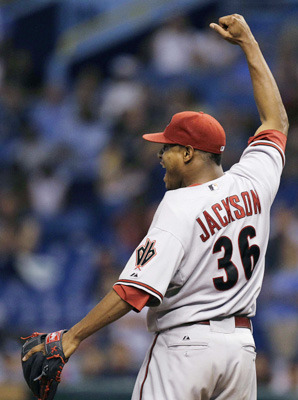 Arizona dealt another young arm at the deadline, and this time he has a no-hitter under his belt. Jackson has had a mediocre year but was still a coveted pitcher to teams looking for pitching help. In return, Arizona gets pitchers Dan Hudson and David Holmberg.
Hudson is 1-1 with a 6.32 while Holmberg was a second round pick from last year's draft. Chicago is widely believed to be making the move in order to flip Jackson to Washington.
In the offseason, the Sox let the popular Jim Thome bring his Hall of Fame slugging credentials elsewhere. Since then, they have been searching for the left handed slugger to fill his shoes. Adam Dunn is about as consistent a power threat as there is in baseball. It is also believed the Nationals have been interested in Jackson. This could be a slower version of the rumored three-way deal between the clubs. Besides Jackson's own ability, the possibility of Dunn to Chicago makes this move one to bring South Siders to the edge of their seats.
If no Dunn, is this a senseless move?
No, but Dunn would be just what Dr. Ozzie ordered. The Sox have pitched their way into first places this season. Placing a huge left-handed power threat in the middle of that lineup is a scary thought for rest of the AL Central. Nevertheless, you can never get enough pitching and getting a guy that threw a no-hitter is a big plus.
4. Matt Capps for Wilson Ramos
Early in 2010, the Twins received the devastating news of their closer Joe Nathan's injury. Nathan had been a premier closer and a sure thing in the ninth.
The talk in Minnesota was of placing former stud starter Francisco Liriano in the gaping hole. Lucky for the Twins, they went with Jon Rauch and he went on to save 21 in 25 chances. Despite his success, the Twins added depth and solidified their pen with All-Star closer Matt Capps.
Capps has had a renaissance year and revived his career after leaving the hapless Pirates. He now heads to the contending Twins to compete for a pennant.
The Nationals could not pull the trigger fast enough to acquire Wilson Ramos. The catching prospect is about as solid a prospect out there. The catcher has been blocked by Joe Mauer, but had a cup of coffee in the bigs this year. Ramos is a sparkling defender with a solid bat. He joins a team that is pulling in talent at a frightening rate. Ramos joins two first overall pick phenoms in Strasburg and Bryce Harper.
With Strasburg already reaching the bigs, Nat fans can start imagining a team that features these three studs. Along with Ramos, Washington received pitcher Joe Testa.
Will this guarantee the Twins a playoff spot?
No, not with the dueling juggernauts of the AL East claiming the wild card. The race in the Central is always a tight one, and the Sox seem to have more moves to come. Nevertheless, the Twins have made their games shorter and have given themselves the leg up for the time being.
3. Roy Oswalt to the Phillies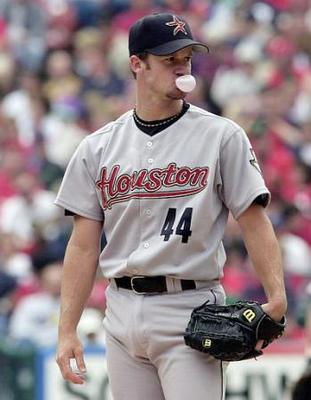 In the offseason, The Phillies made an interesting assortment of moves. Ruben Amaro pulled off a blockbuster and acquired the best pitcher in baseball in Roy Halladay. The drooling of Philly fans over their rotation was cut short, however, when Amaro was quickly moving Cliff Lee to Seattle. The series of moves were designed to build the present as well as the future clubs.
The present team soon needed help when the rotation minus Doc wasn't getting it done. The Phillies continued their trend of scooping up aces and this time they had Houston's.
Philly sent J.A. Happ, Anthony Gose, and Jonathan Villar to the Astros and Gose was flipped to Toronto for Brett Wallace. Gose and Villar are two speedsters and have the potential to be solid big leaguers. Happ is a strikeout lefty and the centerpiece of the deal.
The move fills a major void for the Phillies and comes at the right time. The team is on the upswing and this will only help in their battle to catch the Braves. Oswalt has consistently been one of the best pitchers in baseball and will alleviate the pressure on Doc and Hamels.
Can the Phillies win the East with Oswalt?
Definitely, the Phillies are still getting healthy and are a second half team. This offense will score runs for their pitching staff. They are hitting a stride and Ryan Howard is having another MVP-type season. The Braves are formidable, but Philadelphia has a group of battle hardened veterans and proven winners. Oswalt will stabilize a shaky rotation and give Halladay a running mate.
2. Berkman to Yankees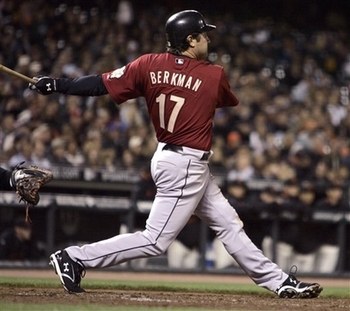 Berkman at No. 2 could very well come as a surprise. Nevertheless, the reigning champs have made their lineup impenetrable with this addition. Already the favorites to repeat, the switch hitting Berkman will join a murderer's row of offense in the Bronx. There is no break for an opposing pitcher having to scout this lineup.
Berkman is having a down year, but will no longer be asked to carry the load. His numbers, at .245 with 13 home runs and 49 RBI are low for him, but his pedigree comes with him.
In return, the Astros receieve Mark Melancon and Jimmy Paredes. Melancon was once a highly-touted closing prospect who has since been off the radar. Paredes is a switch-hitting versatile minor league infielder. The rich get richer and the pinstripes continue their march toward the playoffs.
Is the AL East won?
Yes, the East is won. Tough to say in a tight race, but the Yanks have acquired a dangerous switch hitter with playoff experience. New York now has a matchup for everyone and can make opposing pitchers wish they stayed home. Tampa Bay is now under the gun to make a splash if they want to continue to compete for a pennant. The endless pockets of the Yankees, however, may have just done it again.
1. Cliff Lee to the Rangers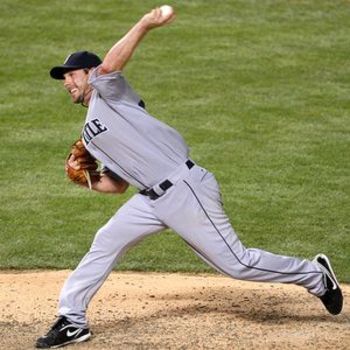 The Rangers went after the biggest name on the market and it took prized talent to get him. Cliff Lee was pitching up his value with every start in Seattle to the tune of 8-3 and a 2.34 ERA. The Rangers, who were already in first, needed an ace to lead their staff. They found Lee, who shut down the Yankees in game one of last October's fall classic. The former Cy Young will become a very rich man at season's end, and rightfully so.
Texas sent a group of former first round picks to their division rival Mariners. This move could turn out to be one that haunts Texas for the next decade if Justin Smoak and Blake Beavan reach their potential. Smoak is a highly-touted prospect who struggled starting at first for the Rangers. Despite his slow start, Smoak is a switch-hitter who has been projected as an All-Star. Texas also sent Matthew Lawson and Josh Leuke. Along with Lee, Seattle sent reliever Mark Lowe.
Will Texas be able to sign Lee to an extension?
Lee has made it known that he will be testing free agency. This makes the Rangers' chances very slim. Texas has had well-publicized financial issues and this may constrict their ability to spend come free agency. With big market teams looking for pitching, Lee will most likely be a rental for the Rangers. However, analysts also doubted their chances of aquiring Lee in the first place.
Keep Reading