Forget Chris Paul: Five Other Trades Portland Should Pursue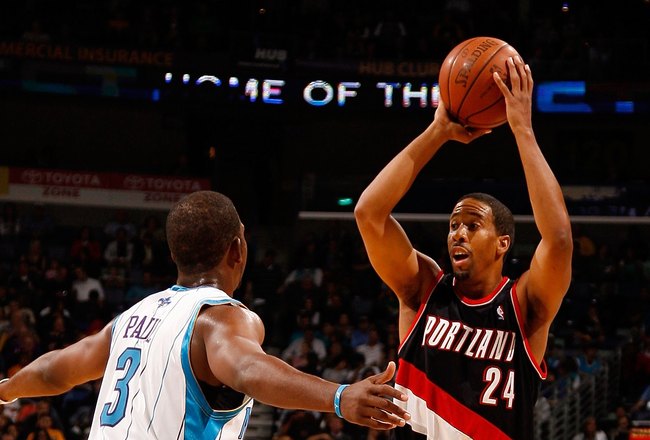 Portland has long been rumored to be after star point guard Chris Paul. Now that the Paul rumors have died down, it is time to move on.
Even if Paul was available, it would be risky to send talented players like Nic Batum for him after his injury-ridden season last year.
A deal for Tony Parker has also been rumored, but I don't think he is much of an upgrade over Andre Miller, and he will probably leave for New York in free agency next year anyway.
Devin Harris has also been discussed, but he is a scorer and little else, not a great fit with Brandon Roy.
Portland should go after a younger point guard. Their second priority should be a backup 4/5. They are deep at the 2 spot, so that can be used in acquiring a player.
Here are a few options...
Jason Thompson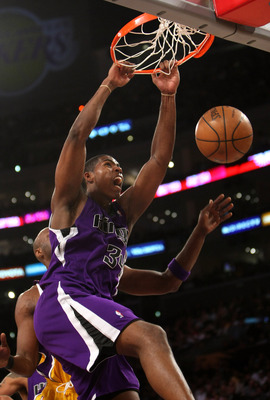 Sacramento is one of the deepest teams in the league...up front and at the point. But their current wing lineup of Omri Casspi, Francisco Garcia, and Antoine Wright does not impress me.
Portland is pretty deep at the center position, but if Joel Przybilla is traded (as will be discussed in a bit), that leaves Marcus Camby and Greg Oden as the only viable 5s. With their injury history, I am going to want to get some insurance.
Jason Thompson, at 6'10", could serve as an insurance third center as well as LaMarcus Aldridge's backup. He is a very solid player and would probably see about as much time on a winning team in Portland as on a losing team in Sacramento.
A potential deal could send Rudy Fernandez, who would be a good complement to Tyreke Evans, Dante Cunningham, who can play the 3 or 4, and a second-round pick to Sacramento.
Darren Collison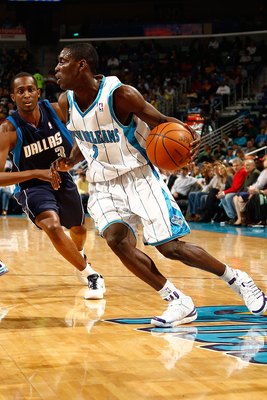 Portland gets:
Collison
James Posey
Darius Songaila
New Orleans gets:
Joel Przybilla
Jerryd Bayless
Cunningham/Jeff Pendergraph
Cash
If New Orleans is serious about keeping Chris Paul than there would be no reason to keep Collison, as neither are really capable of playing any other position. Bayless could play Paul's backup minutes and shooting guard, Cunningham or Pendergraph would be a rotation player, and they would save money this year and get more flexibility next year.
Portland gets Collison, who would become their long-term complement to Brandon Roy. Collison has speed, is a good three-point shooter, and is a pass-first guard.
Posey isn't worth his contract but his experience might help. Songaila would be useless to Portland and probably get bought out.
Taj Gibson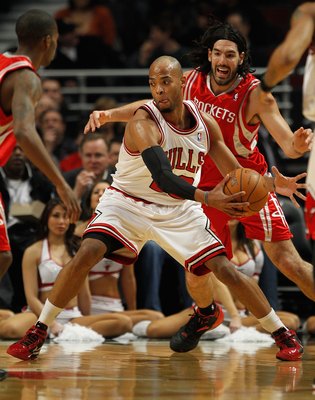 Rudy Fernandez and the Bulls are rumored to have some mutual interest. I am sure Portland would bite if Chicago offered Gibson for Rudy. They would probably even be willing to throw in a second rounder.
Gibson would be valued much the same way as I mentioned that Thompson would be. Fernandez could be a good fit in Chicago.
Jonny Flynn
Minnesota gets:
Jerryd Bayless
Rudy Fernandez
Portland gets:
Jonny Flynn
Two of the many things Minnesota lacks are players who can create shots and a starting 2-guard. Bayless can score and start at shooting guard. He also gives Minnesota the flexibility to play at either guard position, which could be a big bonus if Ricky Rubio comes over.
Also, the Timberwolves are familiar with disgruntled players wanting to go back to Europe (see: Milicic, Darko and $20 million) so they might be a good destination for Rudy.
Portland gets a very talented point who could be a part of their core for years.
Mike Conley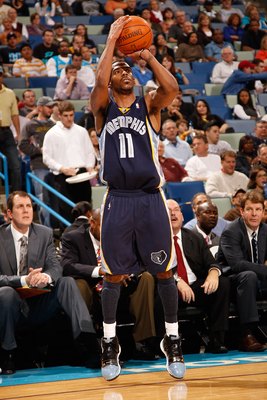 For some reason, Memphis doesn't seem to be satisfied with Conley, and he has been mentioned in trade rumors for a long time. It would be cool to see Conley reunite with Greg Oden, his long-time teammate in high school and college. And of course, it would give Portland a solid young point guard.
Jerryd Bayless Is Good, But...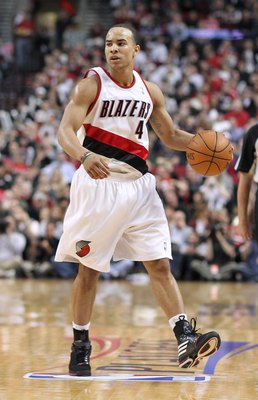 He seems to be more of a 2 than a 1 because of his lack of shooting and passing skills. Since Portland already has Brandon Roy, Bayless won't be the 2. He could possibly be a very good player in the right situation, but probably not in Portland.
Fernandez also could fit in better somewhere else.
Keep Reading

Portland Trail Blazers: Like this team?