2010 NBA Season: The Top 10 Best Foreign Players In The NBA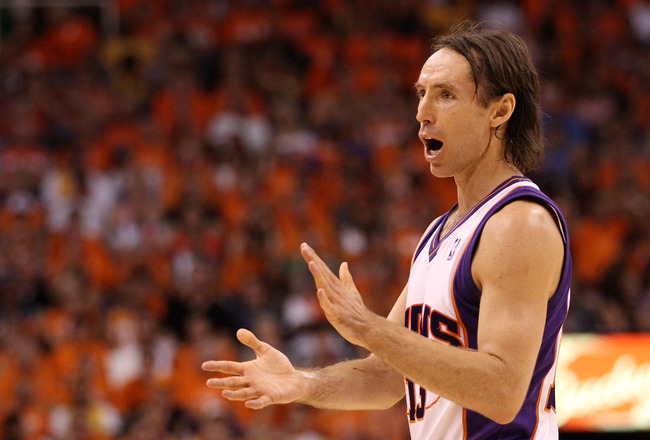 In a sport dominated by American-born players, it is becoming more and more common for an extremely talented player to be from across the pond.
Within the past 20 years, international players have come to the league, and changed the normal style of play.
Big men from Europe have come over with the ability to shoot a solid mid-range jumper. Countries like Canada, and countries like France have developed some of the quickest guards the league has seen in years.
Even the majority of the best defensive big men are from outside the United States.
So what's going on? Are there basketball-breeding factories popping up around the world? Are soccer players somehow naturally good at basketball?
Maybe not, but the best soccer countries in the world coincidentally also produce fantastic basketball players.
They're getting so popular you know each one of my top 10 pick's games, styles, teams, etc.
So without anymore rambling, check them out.
Honorable Mention: Yao Ming - China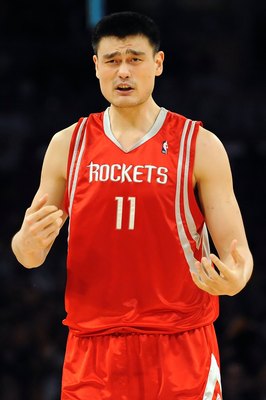 If the guy was to get back on the court, he'd clearly be challenging the spot for number one.
However, he's not playing. So I can't rank him.
On the floor, Yao is a beast with finesse. He'll block the majority of any shot that comes down low and has no problem hitting free throws.
Maybe it has something to do that he's 7'6" tall, plus the fact he's basically looking even at the rim when he's shooting.
Either way, hopefully Yao gets back to full health soon, and gets back to dominating midget-sized 6'8'' forwards down low.
10. Luis Scola - Argentina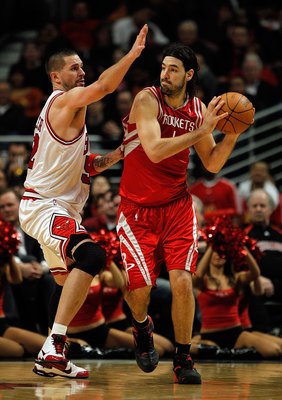 Luis Scola is an example of a lot of talent in an average man's body.
He can't jump that high, his wing-span isn't amazing, his body isn't built like LeBron James, but the guy can hoop.
Scola is an extremely efficient player that won't turn the ball over. He'll sacrifice his body defensively, and will hit down open mid-range jumpers.
He has quietly been the backbone to the Rockets' success over the past few seasons.
Being one of the most underrated players in the league, the Rockets' future very much depends on the performance of Scola.
9. Hedo Turkoglu - Turkey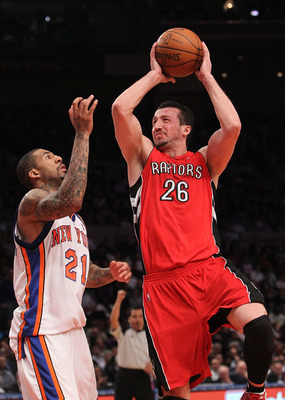 One year ago, Hedo Turkoglu was the face of the free agent market. Things didn't go so great in Toronto.
Supposedly, he didn't get the ball in the best position to make plays. Excuse or not, Turkoglu can still play.
He's an extremely valuable weapon offensively that will try and help fill the hole that Amar'e Stoudemire left when he bolted for New York.
However, if he's the kind of player that needs the ball every possession to be effective, it will be interesting to see how he handles being on the same team with Steve Nash, one of the leagues best facilitators.
8. Al Horford - Dominican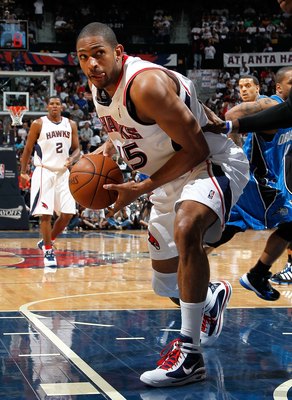 Al Horford continues to improve. His offensive game is starting to take off along with his ability to rebound.
Being one of the better efficient big men in the league, he's going to have to stay consistent this next season and continue where he left off.
He has unlimited potential. His best game game where he had 25 points, 19 rebounds and 5 blocks shows you what could be. It's up to Horford, and his work ethic to decide how fast he gets there.
7. Marc Gasol - Spain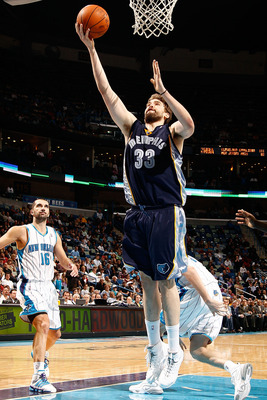 Marc Gasol is probably the fastest-improving player in the league.
Clearly he's not his brother, but he's quickly becoming one of the better centers in the NBA.
He's been working extremely hard to get in as good in shape as possible, as well as working on go-to post moves ever since he came to the league.
The hard work started to pay off last season when he was becoming the go-to guy for Memphis.
He will be a double-double machine for his career, and will soon be a top five center.
6. Nene - Brazil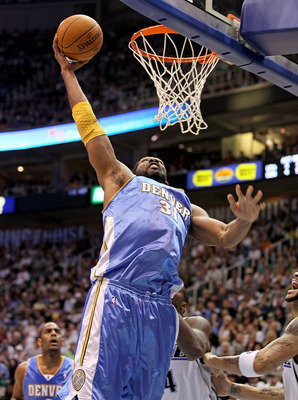 Nene is probably already a top five big man in the league.
His value to Denver goes a long way. He's an extremely efficient player offensively and defensively.
He has very good footwork down low is able to get in the best position to make a play off the ball.
Ever since he was cured from his cancer, he's been basically in a race with himself to get in his best shape, and reach his potential as quickly as possible.
5. Manu Ginobli - Argentina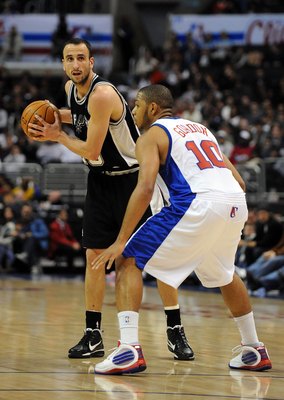 The talent of Manu is indescribable.
Being a Thunder fan, I've had to watch this man destroy Oklahoma City, and any other team numerous times. He's ridiculously clutch, and has an absolutely beautiful shot.
He's been consistent since his second year in the league, and can even grab a bat out of the air.
If that doesn't scream talent I don't know what will.
4. Tony Parker - France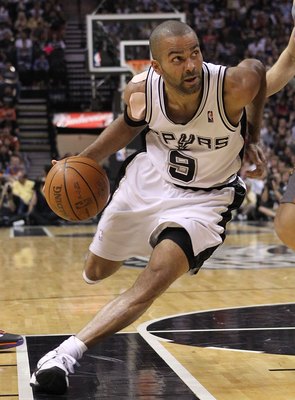 Tony Parker is quick. Very quick.
His ability to get to the basket is awesome. Plus, he's one of the best finishers at the basket once he gets there.
Aside from his cutting ability, he's also a solid passer who has been efficient for the Spurs since the day he arrived.
Plus he gets points for being married to Evan Longoria. Must be the French accent.
3. Steve Nash - Canada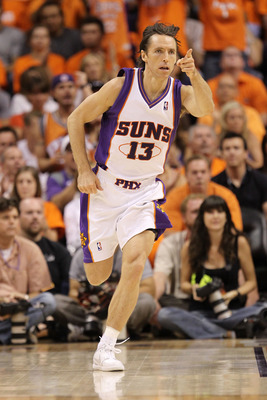 For some reason I don't see Steve Nash as Canadian.
It just seems like he's supposed to be from California or something. I always forget that he's from Canada, until I see him do something cool with a soccer ball.
Nash is without a doubt going into the Hall of Fame. He's one of the best trey-ball shooters in the league.
He's one of the best passers in the league and he has probably the best vision in the game.
Nash will have some proving to do now that Amar'e Stoudemire is no longer on the team.
2. Dirk Nowitzki - Germany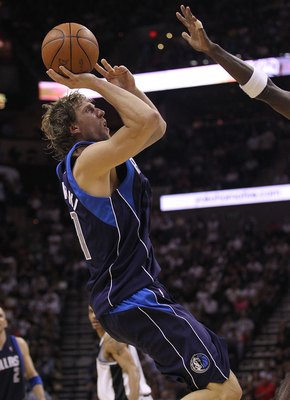 Come on, it's Dirk. A lot of people reading this will probably be arguing why he's not number one.
He's like 11 feet tall, and has an awesome shot. What more do you want?
His offensive moves are insane, and he's a better defensive player than people give him credit for.
With an unguardable shot, players have dreaded playing against him his entire career.
1. Pau Gasol - Spain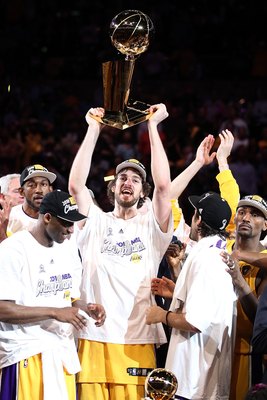 Pau Gasol is number one on here for a reason. He's a champion.
He's the best hybrid player in the league. He can either be an awesome power-forward, or a great center.
He's fantastic down low offensively. He's extremely solid at the pick-and-roll. He nails down free throws, and he'll make an assist or two during a game.
His only real drawback over his career has been his lack of aggressiveness. But, most of those critics have been laid to rest after his performance in the postseason.
Spain, be proud.
Keep Reading