5 Teams That Want to Beat "Top Ranked and Undefeated" Alabama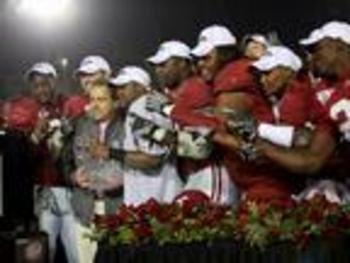 Iron Bowl 2007. That's how far you have to go back to reference an Alabama Crimson Tide regular season defeat. Since then it's been 24 consecutive regular season victories and an overall record of 26-2. We really shouldn't count the loss to Utah but we have to. As the 2010 season kicks off there are 11 teams all want to be the one to hang that first loss since 2007 on the Tide and an Auburn team who probably doesn't care if Bama goes 0-12. But Auburn may be alone because everyone wants to beat the number 1 team in the country. Here are the 5 teams that have more to gain by beating number 1 than just storming the field.
5. Florida Gators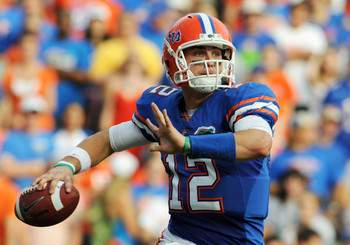 The Florida Gators start the season with a lot of new personnel on the field. The most important of those being new QB John Brantley. On October 2nd the Gators will march into Tuscaloosa to face what will probably be the number 1 team in the country. A road win over the top ranked Tide will almost certainly vault the Gators to the top spot in the polls and a spot in the BCS title game will then be theirs to lose. Their new quarterback and other newcomers will see their confidence soar through the roof. But there's nothing like beating number 1 in their own house. How's that for revenge.
4. LSU Tigers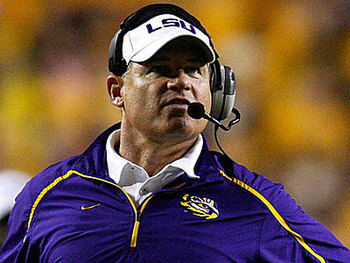 Okay, Les Miles has a victory over Saban. He also has a BCS championship. But his victory over Saban is in the "What Have You Done For Me Lately" file which is where his championship is soon to be. And his championship came with "Saban's players". He's lost 2 in a row to Bama and a 3rd warms his seat somewhat. A 3rd and Saban could undermine Miles fertile recruiting ground. A 3rd would be the 2nd time in front of the home crowd. Miles doesn't need that at all. An LSU win over the "top ranked" Crimson Tide and the words Les Miles and job security could become synonymous. If not, then Watch Out!
3. South Carolina Gamecocks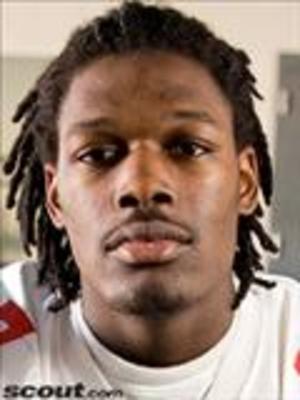 The Gamecocks situation is particularly interesting. If Bama rolls into Columbia undefeated that means they will have handed the Gators a crucial SEC loss the previous week. If the Gamecocks come in undefeated a win will put them in the driver's seat for a ticket to Atlanta and would certainly vault them into the top 5. Goal posts will be torn down, alcohol will be consumed by the truckloads, and disorderly conduct citations will probably be given out in booklets. The ole ball coach will finally have South Carolina at that program changing threshold. Bama could end up with both Kouandjio brothers added to east coast talent Philip Sims. A Gamecock win could slow down Bama's recruiting in the area. Storming the field and the atmosphere created by beating "top ranked" Bama may mean 2 important words to South Carolina football: Jadeveon Clowney!
1. Tie Auburn Tigers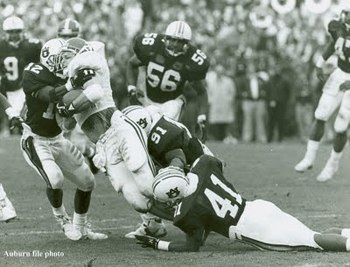 Iron Bowl! 'Nuf said............Nope! 1989 Iron Bowl! Now 'Nuf said
1. Tie Arkansas Razorbacks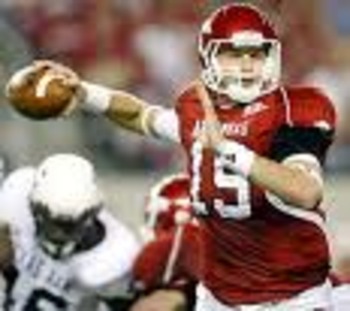 Hard to believe an Arkansas victory could be as big as an Iron Bowl win but it's true. Some teams have great defenses that propel them to national titles. Just ask Alabama. Arkansas has that type of offense. Yes, forget the cliche. Offense can and does win championships. If Arkansas beats Bama they may be well on their way to the SEC West crown. Ryan Mallett will more than likely become the clear front runner for the Heisman. He ends any brewing conversation about McElroy for Heisman. Yes, I said McElroy. We all know how ESPN (Kirk Herbstreit) promotes qb's who win and put up respectable numbers. And Mallett probably moves to the top of a lot of draft boards. Bobby Petrino gets his signaure win and moves into more fertile recruiting ground. Greg Childs will elevate his status to that of Julio Jones and A.J. Green. Sept. 25, 2010 could be the day that puts the Razorbacks on a new plateau as a perennial contender. And they may be there to stay.
Keep Reading

Alabama Crimson Tide Football: Like this team?