Miami Heat Fans Beware: The Five Weakest NBA Teams by Position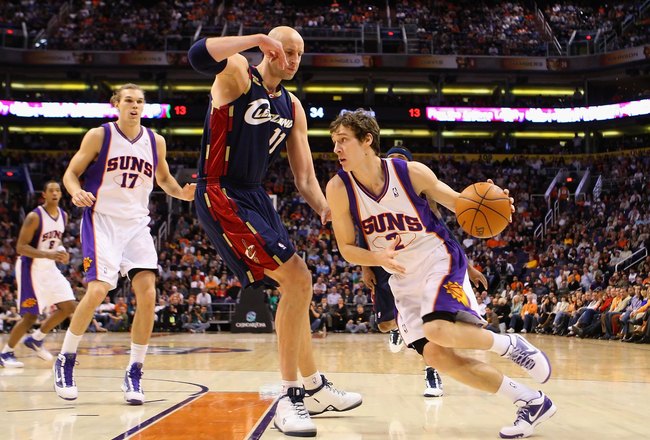 Between the draft, free agency, and Summer Leagues, NBA teams have plenty of opportunities to plug in the holes on their roster.
So how do teams like Phoenix, New York, and even the mighty Miami Heat end up hurting at a specific position when all is said and done?
We take a look at the teams with the weakest ensemble at each position: center, power forward, small forward, shooting guard, and point guard. Some of these teams cornered themselves into the weakness due to bad luck, others because of finances, and still others because of sheer stupidity.
Who makes the list and why? Read on and find out.
Center - Miami Heat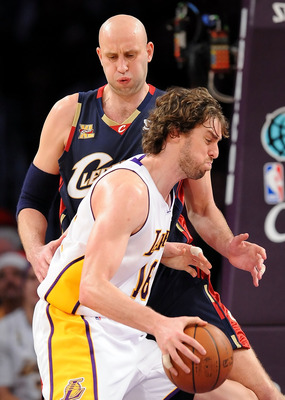 LeBron James. Chris Bosh. Dwyane Wade. Zydrunas Ilgauskas.
Can we say "drop off?"
Even without a Big Three at his side, Big Z would be a depressing fallback plan as a starting center. He's good for 25 minutes per contest (at most) of zero quickness, waning strength, and 44 percent shooting (from your center!).
Spelling Ilgauskas off the bench will be Joel Anthony, who Pat Riley dubbed a "prototype to follow" for other non-drafted NBA free agents.
Really? A guy who turned in three points and two rebounds per game on a Heat team desperate for production is a "prototype?" For what, putting an exaggeratedly good spin on a situation?
For those wondering how opposing teams will guard LeBron, Wade, and Bosh, don't worry. The opposing center will be more than able to cheat off his man and help out.
Power Forward - Phoenix Suns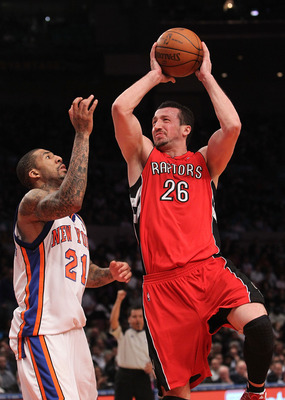 The Suns go 10 deep...if you consider Hedo Turkoglu a power forward.
Phoenix does. This committee of one doesn't.
Turkoglu backers will say he was a stellar "stretch four" in Orlando. Any shooter over 6'5" would be a great stretch four with Dwight Howard as your "five."
Turkoglu isn't 6'5". He's 6'10". But even in center-starved Toronto, the Turk couldn't manage five rebounds per contest. And while Robin Lopez is an improving young center, he's no Dwight Howard. Look for Turkoglu to get eaten alive both on the block and the boards.
Backing him up is offseason pickup Hakim Warrick, an extremely poor man's Amare Stoudemire—good finisher, subpar rebounder. Throw in always shooting, never rebounding Channing Frye part-time at power forward, and Phoenix officially has the worst rebounding crew in the league.
Small Forward - San Antonio Spurs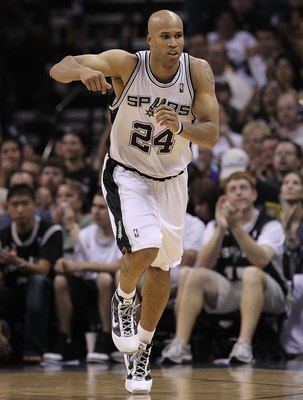 When the Spurs fleeced Richard Jefferson from Milwaukee for peanuts last summer, league insiders thought San Antonio had acquired the athletic wing the Spurs needed to keep their championship window open.
Instead, he turned into a horrible fit.
Inconsistent from three-point range, Jefferson never found a way to adapt his skills to Gregg Popovich's offense.
The former high-flyer was grounded to the bench during much of the Spurs' four-game sweep to Phoenix, leading many to believe the Spurs had realized their miscalculation in signing Jefferson in the first place.
Instead, Jefferson opted out of his contract, then signed a newer, cheaper one with the Spurs. While San Antonio hopes last season was an aberration, Jefferson may have reached the point where his name is bigger than his game.
Manu Ginobili is the only other Spur capable of swinging over to small forward on the current roster, but at the expense of depth at shooting guard.
Shooting Guard - New York Knicks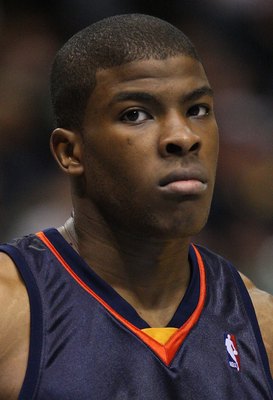 A let-down free agency period yielded surgery-scarred Amar'e Stoudemire. He won't have Steve Nash, Jason Richardson, Channing Frye, and Jared Dudley to spread the floor.
He'll have Kelenna Azubuike, Raymond Felton, and Ronny Turiaf instead. Only Danilo Gallinari is a consistent threat from three-point range, and he'll swing between the "three" and "four" spots.
Azubuike, a natural small forward, has shown maddening inconsistency from behind the arc. The former Warrior turned in season averages of 43, 36, 45, and 37 percent shooting from three over the last four seasons.
With Eddie House fleeing to Miami and their first-round pick having gone to Utah, the Knicks have no conventional candidate to spell Azubuike at the "two."
D'Antoni isn't exactly conventional to begin with, but even he'll have issues making a two-guard from this roster of tweeners.
Point Guard - Charlotte Bobcats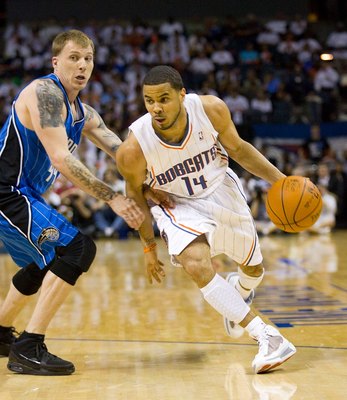 Last season he averaged six points and two assists per game. He shot 41 percent from the field. He'll be the second-shortest starting point guard in the league behind Houston's Aaron Brooks.
He is DJ Augustin, the Charlotte Bobcats' new starting point guard.
That is if former horror story Shaun Livingston doesn't beat him out for the job. It's possible, if only because Livingston's stats were slightly better last season in 26 games for the Washington Wizards.
Either way, Charlotte is in trouble after an encouraging season that ended in their first playoff berth in franchise history.
Coach Larry Brown has always been demanding of his point guards and has shown little patience when the production he desires isn't put forth (see: New York tenure). Can Augustin and Livingston, two young players trying to gain confidence both from their coach and themselves, step up to the challenge?
The answer isn't encouraging for a point guard rotation that beats out Miami's for worst in the league.
Keep Reading