Tim Tebow Envy: 20 Female Athletes Who Should Model Underwear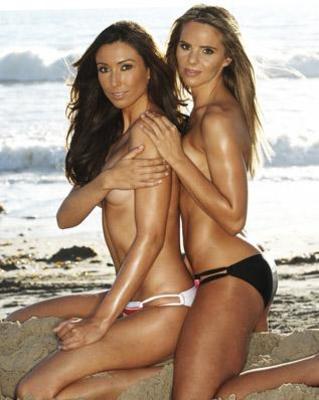 If you go to Jockey's website, you'll see these words:
"I'm excited to represent the Jockey® brand. I've long been a fan and consumer of Jockey and I'm looking forward to a great relationship with such a respectable and innovative company."
The key words that Tim Tebow wants you to pay attention to are, "respectable" and "innovative"; two words we certainly are here at B/R.
So the following are twenty female athletes who don't just look good in bikinis, but they would look respectable in some "tidy whities".
Just like Tim does.
20. Almudena Cid Tostado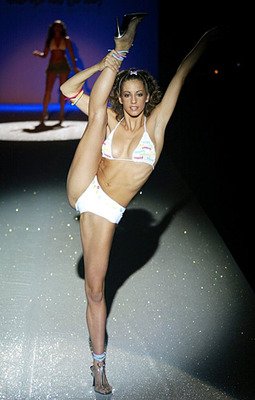 Almudena Cid Tostado performs rhythmic gymnastics, which would be perfect for jockey, in order to show how strong and flexible the material is.
Tim would agree.
19. Michelle Moore and Suzanne Stonebarger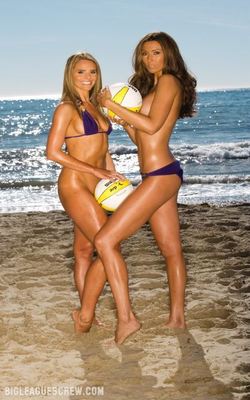 Michelle Moore and Suzanne Stonebarger play beach volleyball together and exemplify teamwork.*
*(The photographer could only afford to bring one bikini, so they are sharing it... that's teamwork!)
18. Monica Hargrove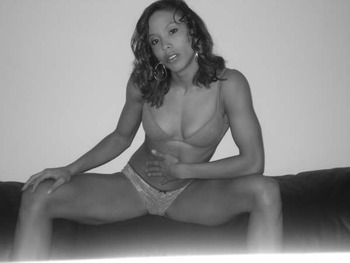 Monica is a track and field specialist.
The black and white picture was chosent to emphasize innovation once more.
Uh, yeah.
17. Amy Taylor
Amy is in her undies already.
No need for wardrobe or make up.
Innovative thinking...
16. Dallas Friday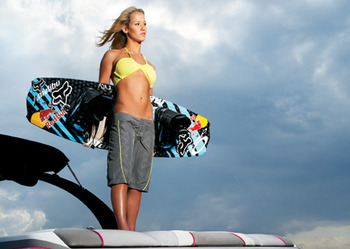 Dallas Friday has a great name.
Part of marketing is remembering names.
I think.
15. Erin Phillips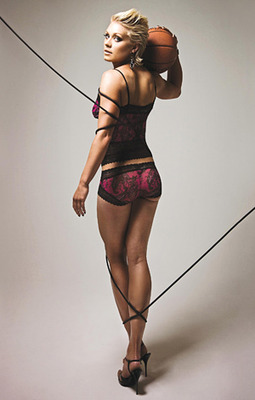 Erin seems wholesome enough.
Other than the ropes and the come hither look over the shoulder.
14. Erin Toughill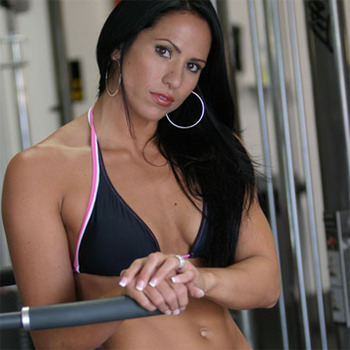 With a name like Toughill, she's got to be All-American.
Just like Tim.
13. Juliana Veloso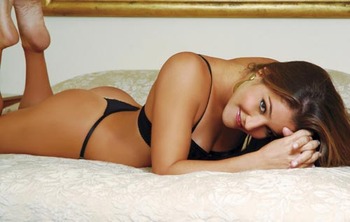 Juliana is a swimmer.
And looks like an all around fun girl.
12. Ianthe wells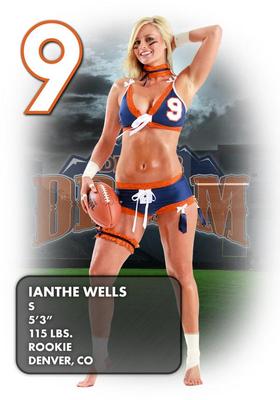 Talk about a match made in marketing heaven...
She plays football... In Denver!
(Lingerie Bowl, but still.)
11. Kim Couture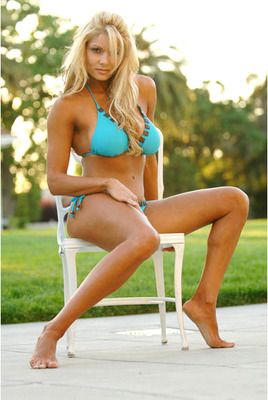 Her husband was fighting legend Randy Couture, but now she's single.
Just saying.
10. Leryn Franco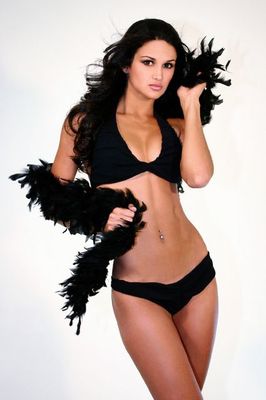 Leryn probably just hangs out for the three years in between Olympics.
So she's probably free for the ad campaign.
9. Gisela Dulko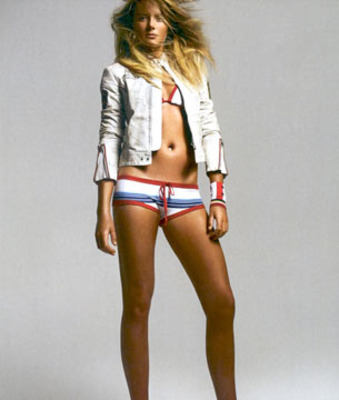 I bet Gisela's wearing her undies right now.
And how long must those legs be for the photographer to barely be able to fit her head in the frame?
8. Maria Kirilenko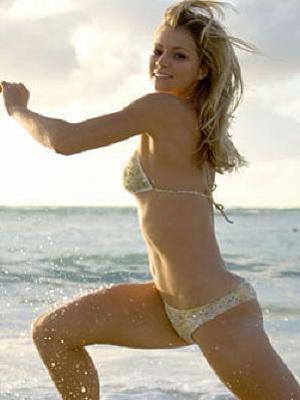 Maria is running so we know she's athletic.
...that's all I got.
7. Serena Williams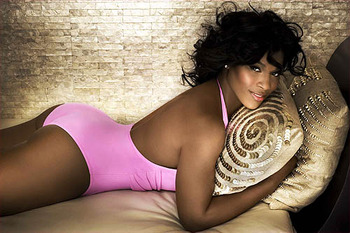 This doesn't really look like Serena that much.
But if it is her, she looks good.
6. Maria Kanelis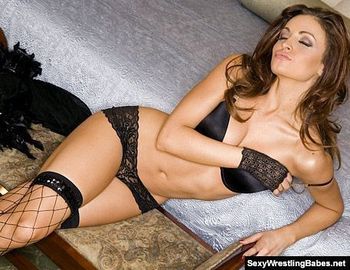 Maria was a wrestler, she was on the Apprentice and now she's a singer.
A real go-getter if you ask me.
And she's the sweetest young lady you will ever meet.
5. Rachel Wacholder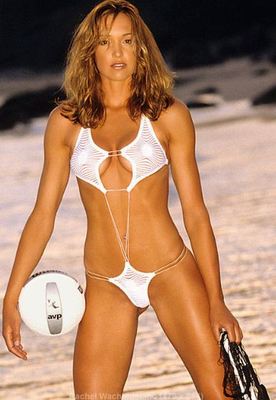 Rachel Wacholder looks is really hot in this picture.
I can't think of anything funny to say.
4. Sara Ponce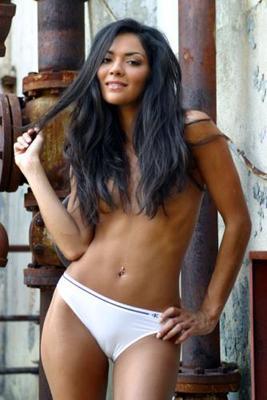 Sara likes to kick box.
So I wouldn't try any bad pick up lines on her.
3. Niki Gudex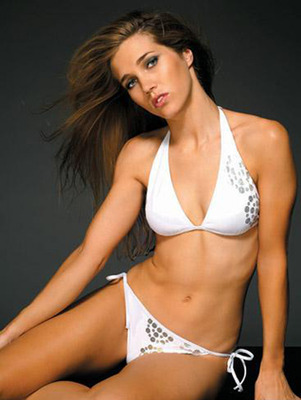 This is Niki, she's a pro mountain biker.
How cool is that?
2. Kyra Gracie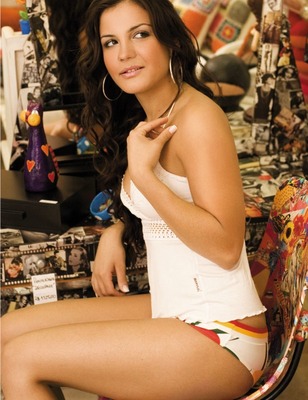 Kyra comes from fighting royalty.
And she's an up and comer.
Plus, she is cute as a button.
1. Michelle "Karate Hottie" Waterson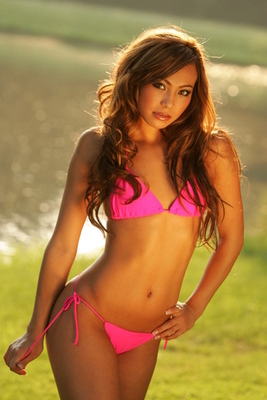 With a nickname like that how can she stay off any list?
Besides the fact that she's hot.
And she even looks good...
Keep Reading