Champions League 2011: Milan, Barcelona and the 10 Most Likely Winners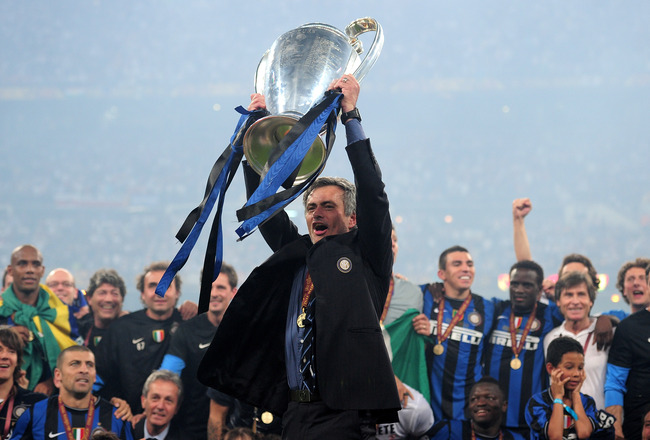 May 28, 2011. Wembley Stadium in London, England. The date and site of the 2011 UEFA Champions League Final.
There will be 76 teams from 52 different associations fighting for a spot in the final. Of course, there can only be one winner, so 75 teams will go home empty-handed.
Barcelona, Real Madrid, Manchester United, Bayern Munich, Inter Milan. All of the usual suspects will be there.
These ten teams should be some of the favorites to win.
Chelsea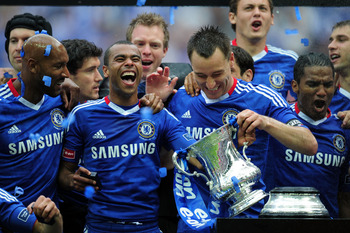 Key Players: GK Petr Cech, DF John Terry, MF Frank Lampard, MF Michael Essien, FW Didier Drogba
Chelsea has never won the Champions League, but they did go to the final game in 2008, losing to Manchester United on penalty kicks.
Champions: Never
Runner-up: 2008
Real Madrid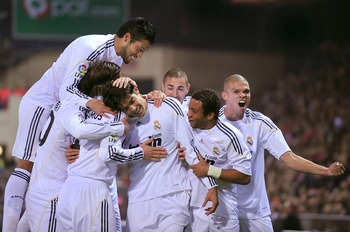 Key Players: GK Iker Casillas, DF Sergio Ramos, MF Kaka, FW Cristiano Ronaldo, FW Gonzalo Higuain
As a nine-time winner and three time runner-up, Real Madrid is always a threat to hoist the cup. Their last championship came in 2002.
Champions: 1956-60, 1966, 1998, 2000, 2002
Runner-up: 1962, 1964, 1981
Manchester United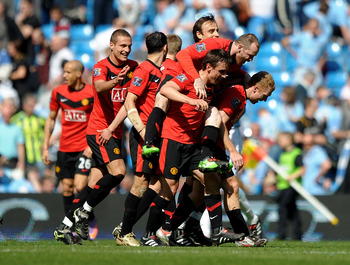 Key Players: GK Edwin van der Sar, DF Nemanja Vidic, DF Rio Ferdinand, MF Ryan Giggs, FW Wayne Rooney
Manchester United have had a lot of recent success and will look to build off of two finals in the past three years.
Champions: 1968, 1999, 2008
Runner-up: 2009
Olympic Lyon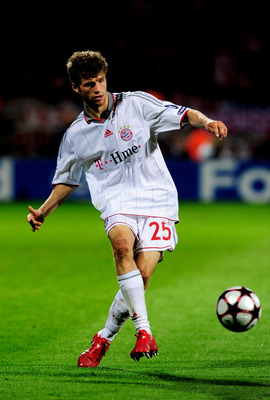 Key Players: GK Hugo Lloris, DF Cris, DF John Mensah, MF Michel Bastos, MF Jeremy Toulalan
Olympic Lyon have never advanced past the semifinals of the Champions League, but they have a talented roster that can challenge almost any team.
Champions: Never
Runner-up: Never
Bayern Munich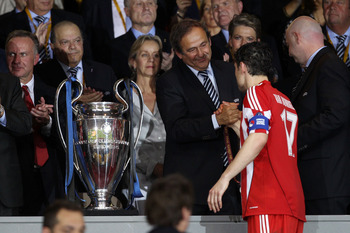 Key Players: GK Hans-Jorg Butt, DF Philipp Lahm, MF Arjen Robben, MF Thomas Muller, FW Franck Ribery
Bayern Munich reached the final last year, but came up short against Inter Milan. They will look to replicate that success again this year.
Champions: 1974-76, 2001
Runner-up: 1982, 1987, 1999, 2010
AC Milan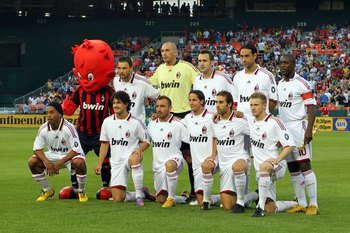 Key Players: DF Alessandro Nesta, DF Thiago Silva, MF Gennaro Gattuso, MF Andrea Pirlo, FW Alexandre Pato
AC Milan have won the second most titles with seven, trailing only Real Madrid.
Champions: 1963, 1969, 1989-90, 1994, 2003, 2007
Runner-up: 1958, 1993, 1995, 2005
Arsenal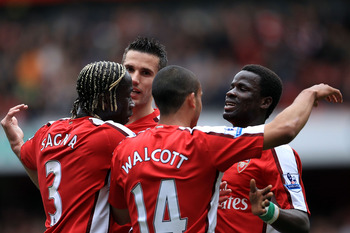 Key Players: DF Bacary Sagna, MF Cesc Fabregas, MF Tomas Rosicky, MF Andrei Arshavin, FW Robin van Persie
Arsenal have never won the title, but they did make the 2006 final, ultimately losing to Barcelona. Cesc Fabregas returns to join a very talented squad.
Champions: Never
Runner-up: 2006
AS Roma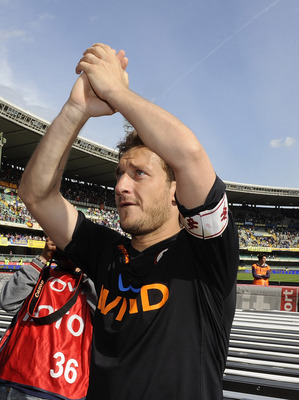 Key Players: DF Juan, MF Daniele De Rossi, MF Francesca Totti, MF David Pizzaro, FW Adriano
Roma made the 1984 final, but ultimately lost in heartache on penalty kicks.
Champions: Never
Runner-up: 1984
Barcelona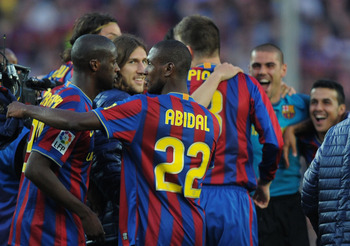 Key Players: DF Gerard Pique, DF Carles Puyol, MF Xavi, FW Lionel Messi, FW David Villa
Barcelona have one of the most talented teams in the world. They have had a very successful year in 2010, and now they add David Villa to their already potent attack.
Champions: 1992, 2006, 2009
Runner-up: 1961, 1986, 1994
Inter Milan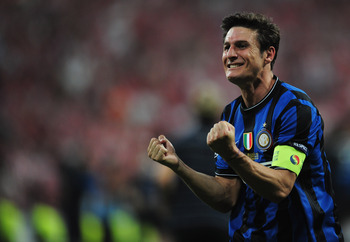 Key Players: GK Julio Cesar, DF Lucio, DF Maicon, MF Wesley Sneijder, MF Dejan Stankovic, FW Samuel Eto'o
Inter Milan won the Champions League title last year, defeating Bayern Munich 2-0 in the final. They return most of their key players, but they lose their coach, Jose Mourinho, to Real Madrid.
Champions: 1964-65, 2010
Runner-up: 1967, 1972
Keep Reading

Inter Milan: Like this team?