The Top 25 Lamest Athlete Injury Excuses Ever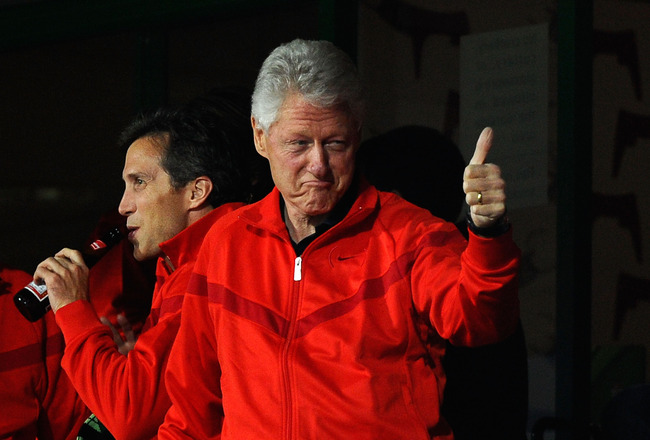 "I didn't inhale it and I would never try it again," was a pretty unconvincing excuse used by former president Bill Clinton.
Whether or not it was true is not the question, it was just not that believable.
Now that his daughter Chelsea is about to get married, who knows what kind what kind of tales the Clinton's will spin over the weekend.
Hey, if politicians can make some bizarre excuses athletes can too. And there's been plenty of them especially when it comes to injuries.
Here are the top 25 lamest athlete injury excuses ever...
Monta Ellis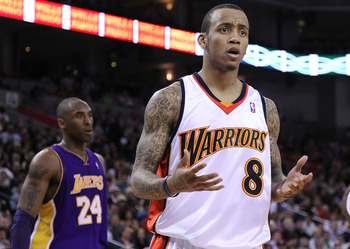 After suffering a serious ankle injury in 2008, Ellis told Golden State Warriors brass that he was hurt playing basketball in Mississippi.
They would have bought his excuse, if it wasn't for some cuts and abrasions they suspected were not basketball-related.
It was later discovered that the injury was the result of a "low-speed" moped accident.
Ellis was suspended 30 games for his "accident."
Bret Barberie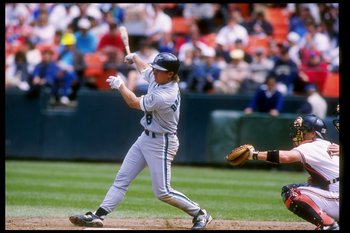 Barberie as a member of the Florida Marlins, missed a game because he had chili juice in his eye.
At least, that's what his excuse was for not being able to play.
Glenallen Hill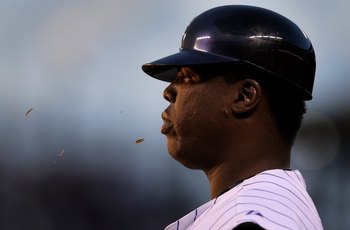 Hill's fear of spiders is well documented around major league baseball.
While playing for the Toronto Blue Jays, Hill crashed into a glass table, and had to serve time on the DL.
His excuse—he was deep asleep when he starting dreaming about spiders. Hill fell on the table in a frantic effort to get away from them.
Chris Brown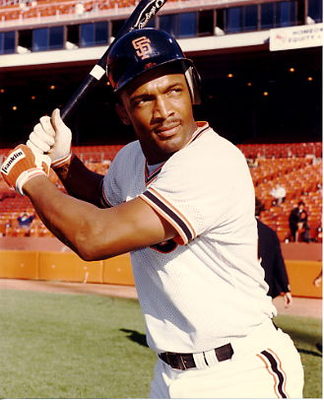 The late Chris Brown once told his manager that he couldn't play, because of an injured eyelid as a result of sleeping on it wrong.
Ekpe Udoh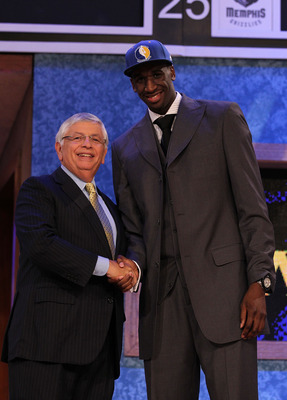 No one wants to go into detail regarding the injury to the Golden State Warriors lottery pick. And there are varied accounts.
Stephen Curry says they were playing together when it happened.
Udoh says it was from lifting weights, and the Warriors insisted that it happened during a supervised workout.
Whatever happened, the injury remains mysterious.
In classic Warriors fashion, the day after his injury Udoh was signed to an NBA contract.
Chris Bosh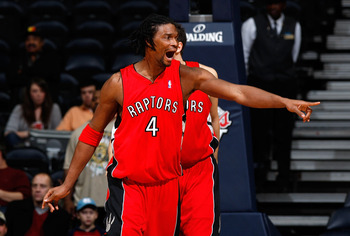 For the Toronto Raptors, it must be frustrating when your star player is out for an extended period of time.
Recent reports out of Toronto reveals that Bosh was just milking an injury, because he just didn't feel like playing.
Despite being cleared to play, Bosh used the I'm-still-in-pain excuse.
Bryan Colangelo revealed that Bosh gave up on his team, and declined to participate in a run to make the playoffs.
Tiger Woods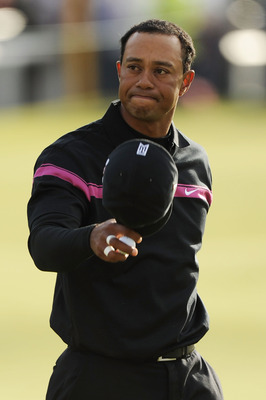 During the Player's Championship in May, Tiger withdrew from the competition and cited a neck injury.
Tiger hasn't been himself since coming back to the sport.
Although he denies it, could he really still be suffering from the effects of his infamous November car crash?
Russell Branyan
Branyan was listed as day-to-day, because of an injured toe.
According to Branyan, he stubbed it on a coffee table at a hotel room while trying to close the curtains in the wee hours of the morning.
Yikes...
Matt Latos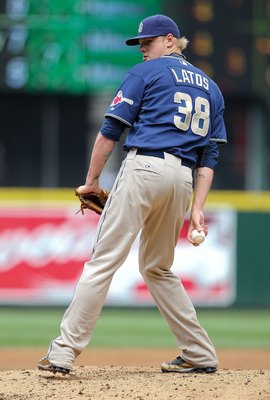 Latos, starting pitcher for the San Diego Padres, ended up on the disabled list after he injured himself while trying to hold back a sneeze.
He explains that the restrained sneeze caused him to feel a little pull on his left side.
And that's not the first sneezing related baseball injury...
Sammy Sosa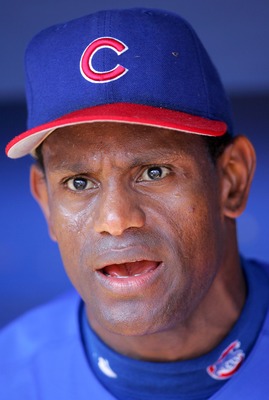 Sammy Sosa while with the Chicago Cubs sneezed too hard, and had to miss a game against the San Diego Padres.
Sosa claims that a pair of sneezes led to painful back spasms.
Wade Boggs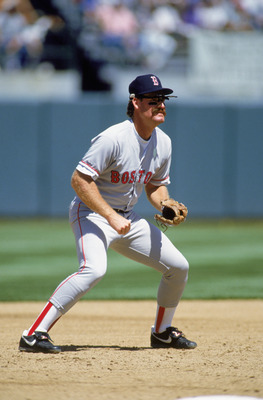 Sometimes during he 80's Boggs injured his back, and it wasn't from playing baseball.
How? He was trying to take off his boots, and lost his balance, and subsequently strained his back when he fell.
At least that's his story...
Steve Sparks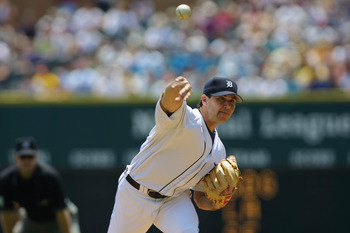 As the story goes, Sparks while a young pitcher with the Milwaukee Brewers was so inspired by a motivational speech, and witnessing a man tear a phone book that he wanted to do it on his own.
Sparks ended up with a separated shoulder.
Stephen Jackson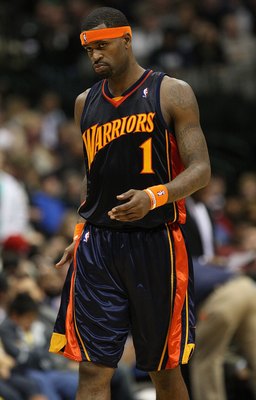 In March 2009, while the Golden State Warriors were mired in another lottery bound season, Captain Jack decided to shut himself down for the rest of the year.
He cited an old turf toe injury. On the same night that the Warriors were to play against New Orleans Hornets, Jackson scheduled a birthday club party headlined by Snoop Dogg.
Adam Eaton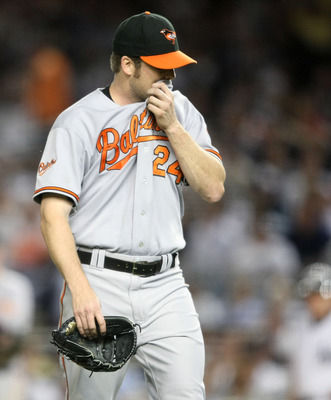 The story on Eaton is that he suffered a self-inflicted knife wound to his stomach.
Because he was trying to use the knife to open a DVD package.
Jeff Kent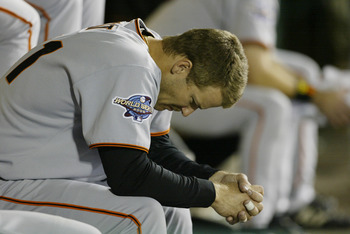 While a member of the San Francisco Giants, Kent broke his hand, and claimed that it was sustained from slipping and trying to break his fall while washing his truck.
Kent, a known motorcycle enthusiast was then suspected by media of actually injuring his hand from doing a wheelie on his bike.
The Giants launched a probe, but declined to take any action against Kent.
Kevin Mitchell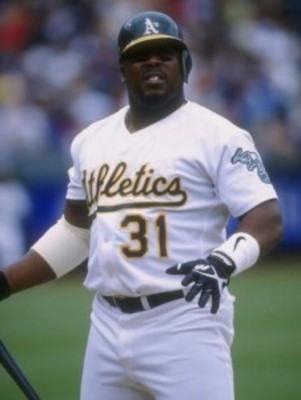 Mitchell missed some time because he had to have a root canal.
The reason? He was craving for a doughnut. Mitchell ended up microwaving it too long, and bit into it when it was really hard.
He ended up breaking a tooth.
Rickey Henderson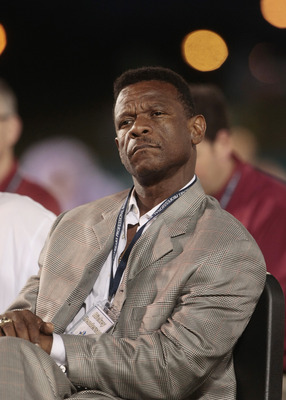 The stolen bases leader once had to miss games due to frostbite.
Apparently, it was because Henderson left an ice pack on his foot for way too long. Seriously?
Bryant Johnson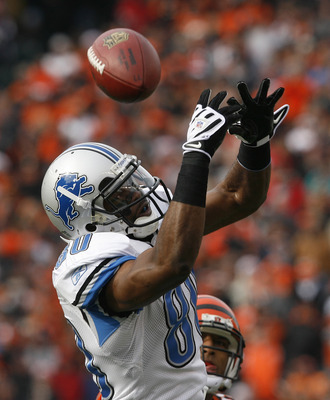 Before training camp started in 2009, Johnson was reportedly injured in golf cart accident.
The single vehicle crash resulted in some pretty bad scratches,and abrasions for the Detroit Lions wide receiver.
According to Johnson: ""It got out of control and it was on two wheels and it fell over..."
Hmm...was it because he was busting wheelies on the golf cart?
Chad Billingsley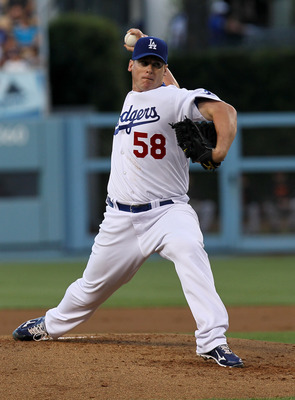 Billingsley slipped, and broke his left fibula during the winter.
He maintains that he stepped outside his home, and lost his balance on a slippery sheet of ice the day after the first snowfall.
Lucky for him, it happened during the off season, and he had enough time to recover.
Derrick Rose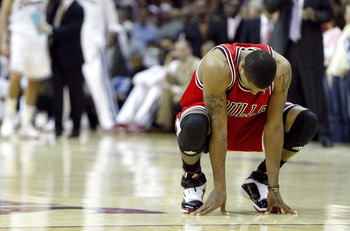 He needed ten stitches to close up a cut on his arm.
Rose says he rolled over onto a knife that he was using to cut an apple while he was in bed.
I guess if you're the Chicago Bulls, you have no choice, but to believe your star player.
Brandon Inge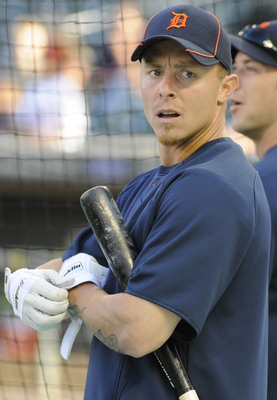 Here's another excuse for the ages:Inge says he hurt himself while moving a pillow.
Moving a pillow? According to Inge, he aggravated an already sore oblique muscle, because he was trying to move a pillow for his young son.
Hunter Pence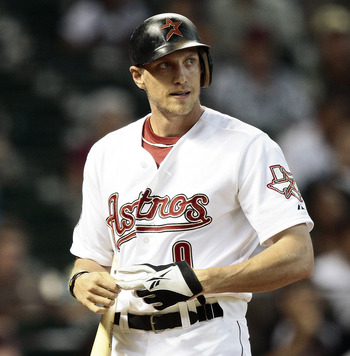 He missed a week of games, because he crashed into a sliding glass door.
This was probably what happened, but it's still a lame way to get injured. Pence was so eager to get into a hot tub with a friend that he ran right though a closed glass door.
Ouch. He was treated for cuts and lacerations.
Brandon Marshall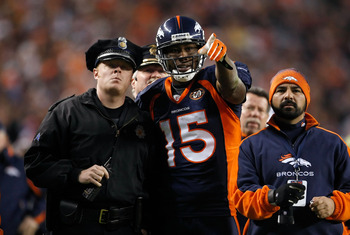 Marshall tore veins, a tendon, and an artery after punching his hand through an entertainment center. The injury relegated him to a cast for two weeks and in a splint afterward.
He first gave the excuse that he slipped on a McDonald's fast food wrapper and fell.
The next day, he said he smashed his hand through the entertainment center, because he was wrestling with someone.
Clint Barmes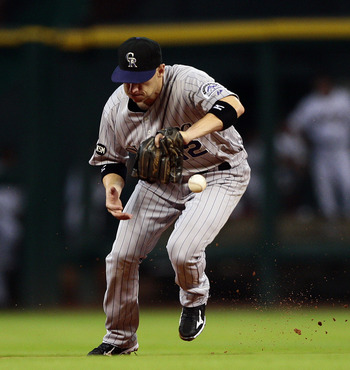 In 2005, Barmes was an impressive rookie with the Colorado Rockies.
But, he also made news with his broken collarbone injury. He first told the team that he slipped on a stair while trying to carry groceries.
He later changed his story, and said he was carrying deer meat given to him by Todd Helton.
Helton confirmed that he was with Barmes hours before the injury riding ATVs.
So it was the deer meat that led to his injury, not the ATVs. Right...
Vladimir Radmanovic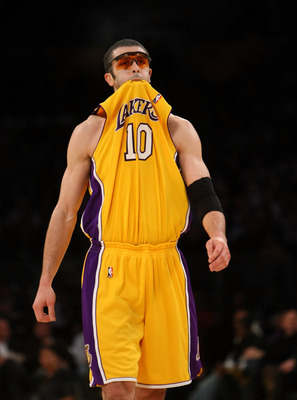 Keep Reading